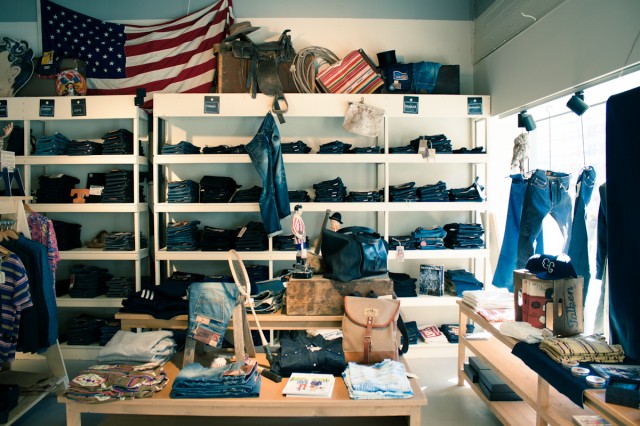 With their strong fascination of everything Americana, the Swedes have long been the frontrunners of denim in Scandinavia, perhaps even in all of Europe. One of the brands that have put Sweden on the map when it comes to pure hearted denim enthusiasm and 1950's hotrod and rockabilly inspiration is Pace Jeans, a brand that celebrates its 10th anniversary this year. In addition to managing and designing the brand, owners Klas and Cecilia Erixon also run one of the Sweden's new up-and-coming denim boutiques, Blue Jeans Company. We had a chat with Klas to get a little under his skin.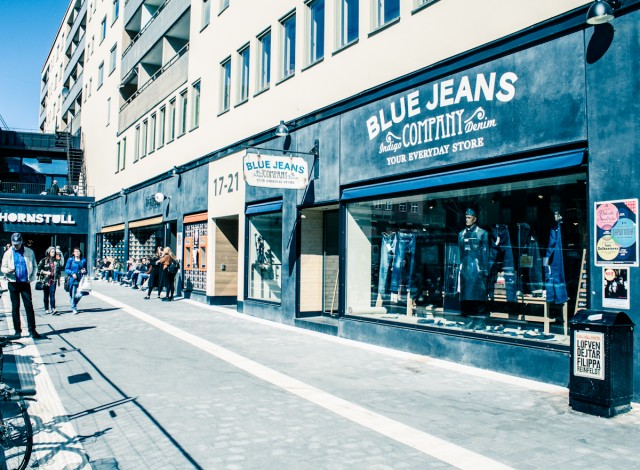 In many ways, Blue Jeans Company functions as a forum for people who seek knowledge about and are interested in the same things; denim. The concept of the shop is to offer customers quality made jeans with a story. The combination of an inspiring shopping environment and a knowledgable and passionate staff is the core strength of Blue Jeans Company. With an in-house tailor service they can also help you extend the life of your favourite jeans.
Until recently the shop was located in Gothenburg, the old industrial seaport on Sweden's west coast and the country's second largest city, but in April Blue Jeans Company was relocated to Stockholm. The Gothenburg shop is closed for now, but Klas and Cecilia are planning to reopen at a new location.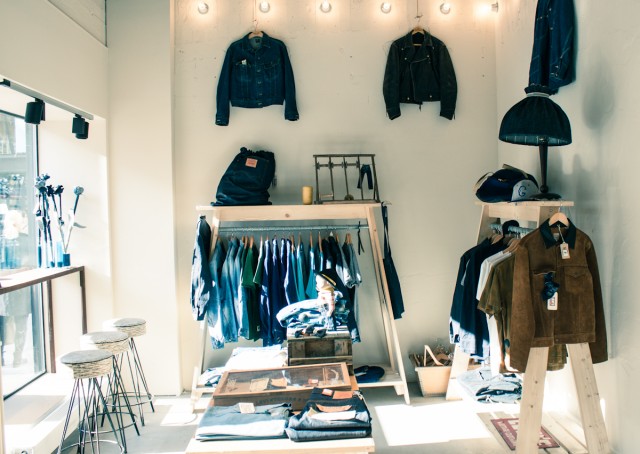 What was your motivation to open the shop in the first place?
"We wanted to change the way we distribute jeans, the whole idea behind Blue Jeans Company comes from a life long relationship with denim. Everybody wants to sell jeans but few are doing something unique. We are here to raise the "knowledge bar" and give our customers the opportunity to experience something unique."
You clearly to have a strong passion for denim, what's your story?
"I was born into a world of denim. At an early age I started helping out in the shop my father had in the 60s. When I was eleven I was sent to the local laundromat to bleach jeans. It was a great feeling as a young boy to be given the chance to help my father experiment and develop denim. When I think back to that time, I realise more and more that my father was a pioneer. And as the years go by I become more aware of the impact he had on my love for denim and the culture I am part of today."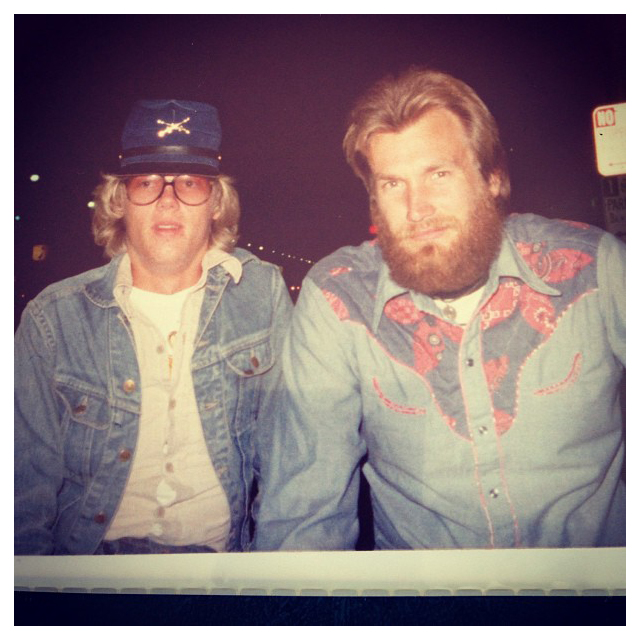 "I remember one time my brother Håkan begged my parents to buy him a t-shirt with "Hell's Angels" printed on the chest. He cried and screamed. Finally they gave in. Now, my parents didn't know what Hell's Angels meant. That Sunday at church my brother sat in there as proud as can be, wearing his Hell's Angels t-shirt like a badge of honour. Needless to say, when my parents figured it out he never wore it again. Not to church anyway."
"For me Blue Jeans Company is the result of a life long passion. Something that I have in my blood. From the lesson's learnt from my father, to the memories of my rebellious brother. When you set foot in our shop you're stepping into our lives."
In addition to helping out in his father's shop, Pop Corner, in the 60s, Klas has worked his way around the denim business as product manager at JC, the Nordic denim chain store, chief of design for Calvin Klein, and as a consultant he has been involved in starting a number of famous Swedish brand including Acne and J. Lindeberg.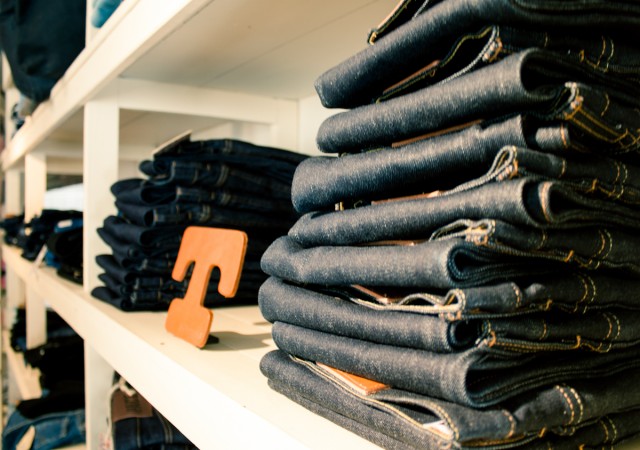 Do you remember your first pair of jeans?
"Yes, it was a pair of Lee jeans that I got in the early 60s (Lee came to Sweden in 1962)."
Why do you think denim has become so popular recently (over the past decade)?
"Denim is an integral part of everyday life today; it's personal and at the same time class and genderless. Everybody can wear a pair of jeans and almost everybody does."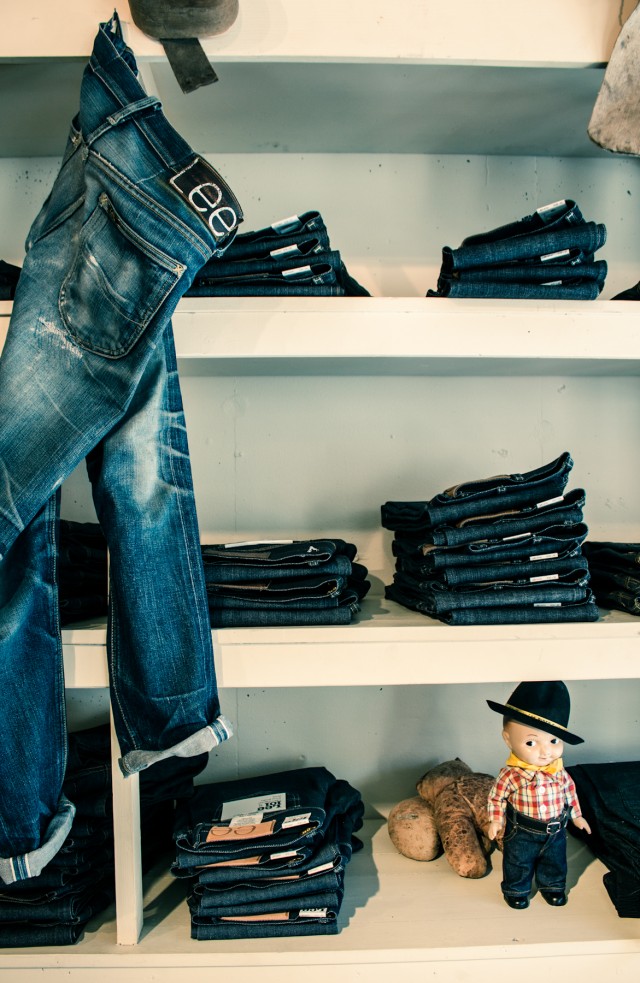 What is your recipe to wear in a pair of dry denim jeans?
"Well, I usually wear my jeans almost daily for a year before I dry clean them. After that I will wear them for another six months only to dry clean them again. After two months more I will give them their first machine wash at 40° Celsius and always inside out for the best results."
Are there any up-coming or unknown brands that you think are worth looking into?
"When we started Pace Jeans 10 years ago, we saw the brand as one of the few pioneers in "reinventing" quality fabrics and original fits to the premium market. Other brands at that time were focusing on lowering price points and commercialising their collections. Now the wind has shifted in the premium market and a lot of new inspiring brands has taken off since then and we see this as a tribute to the jeans culture."
Where will Blue Jeans Company be five years from now?
"We want to stay free in relation to our concept, what happens today plays a part in our decisions tomorrow. We want to be a natural choice for the denim people."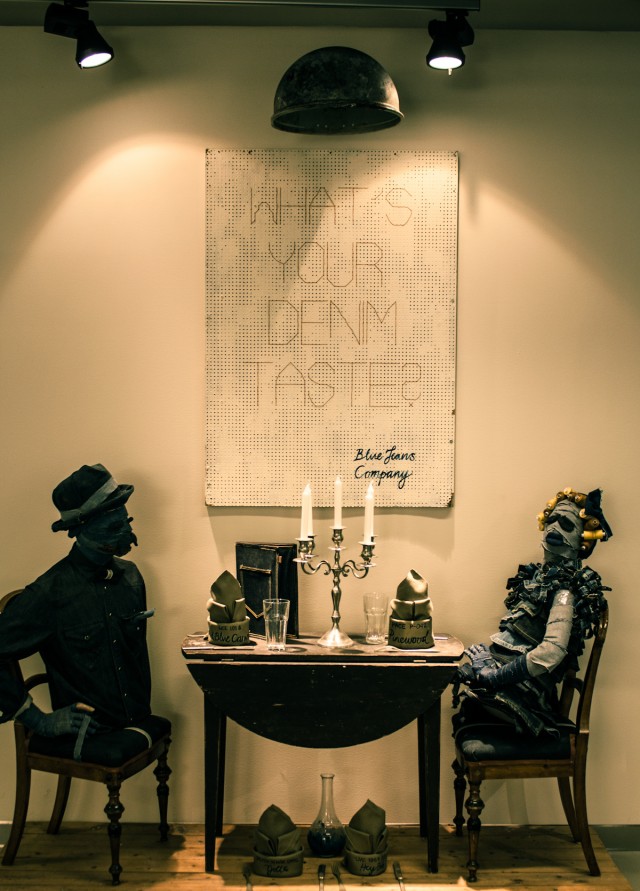 Learn more and browse the selection of Blue Jeans Company online here.