Pop-Up Store in Amsterdam: Kings Of Indigo at Raw Materials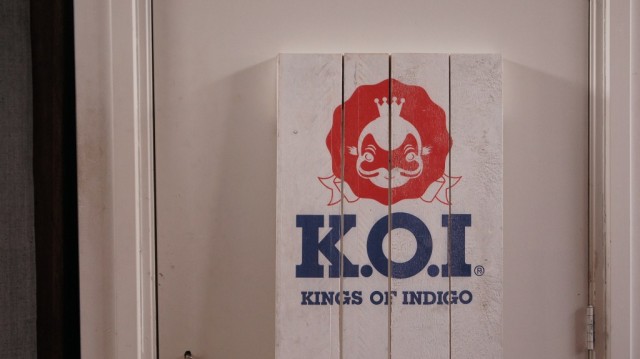 On Saturday the 27th of April 2013, Denimhunters' Michael van Hal was granted an audience with the 'Kings' at the opening of latest Kings Of Indigo (K.O.I.) pop-up store. Situated centrally at the Raw Materials store in Amsterdam, K.O.I. is showcasing their latest collection of mainly denim along with other garments for both men and women. And with the coronation of the new king of Holland just around the corner, in fact it's today (30 April 2013), K.O.I. has designed a limited edition KING t-shirt specially for this pop-up store event. Have a look at the store for yourself through Michael's lens in the photo reportage below.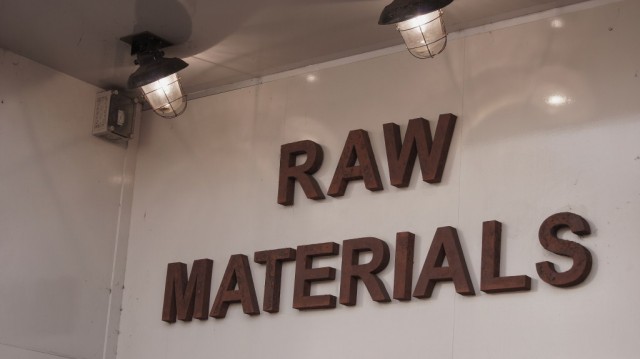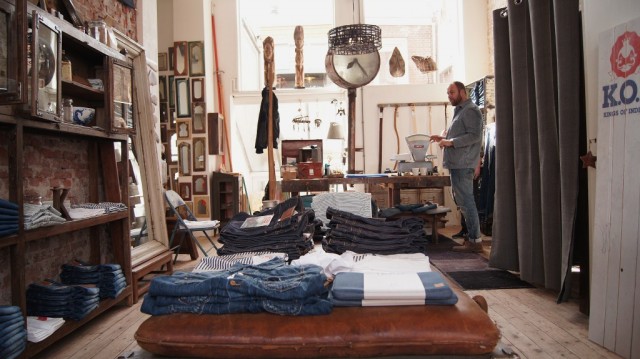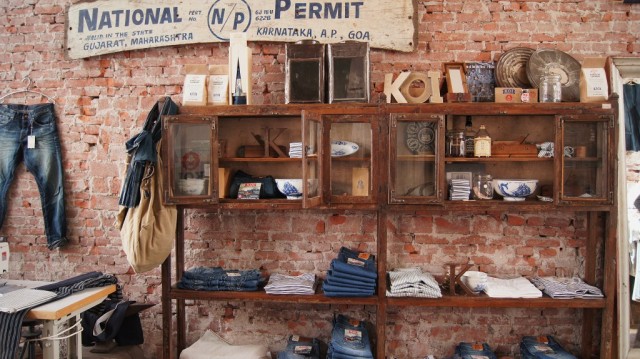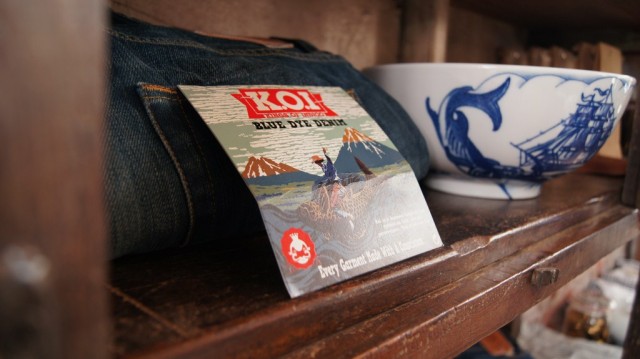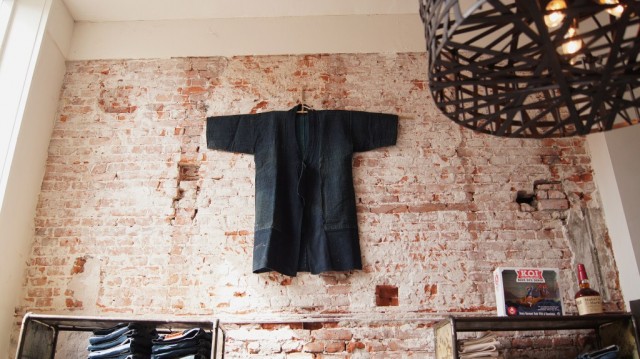 The KING t-shirt; maybe the new king is going to wear it underneath all his suit.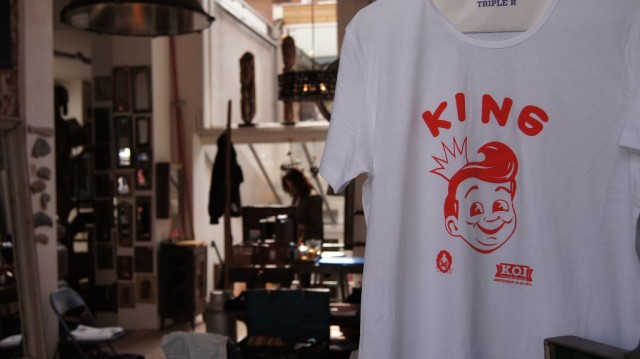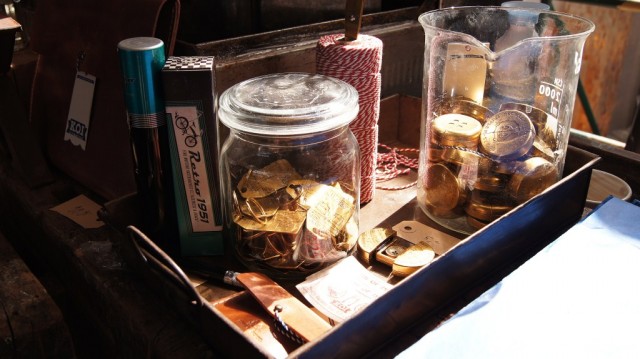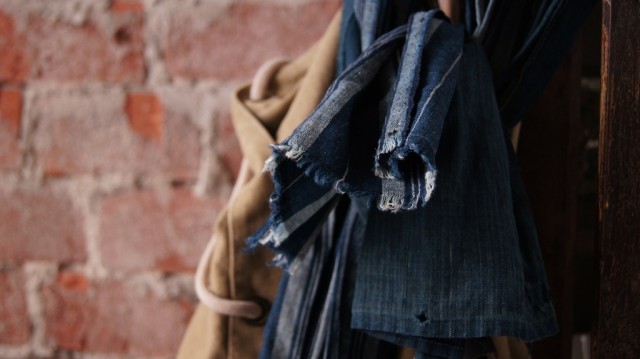 While enjoyed some music and tried on some of the new jeans, lat Saturday Lennaert Nijgh of Benzak Denim Developers (and K.O.I.) was at the store as the "King Of Repairs". A recently purchased machine was immediately put to the test.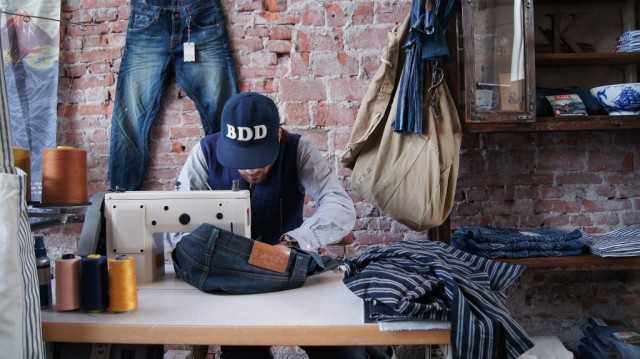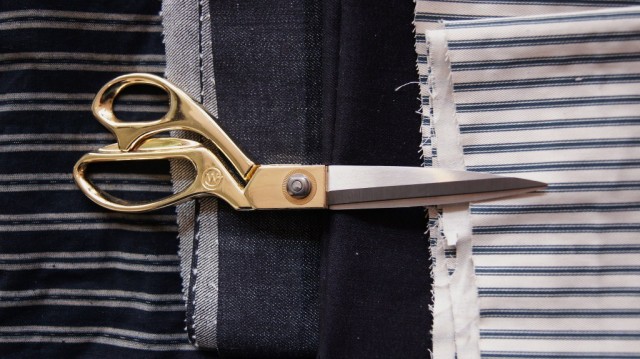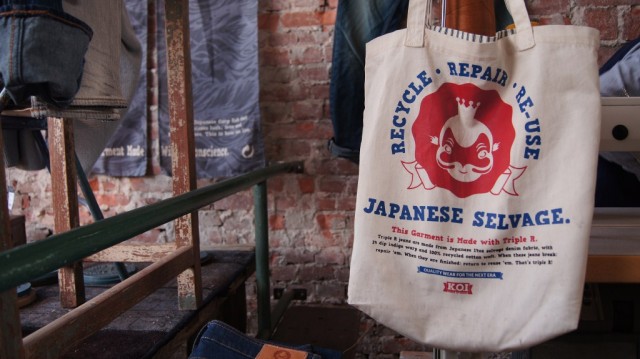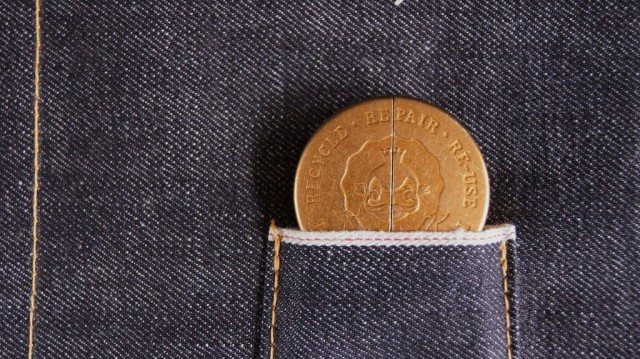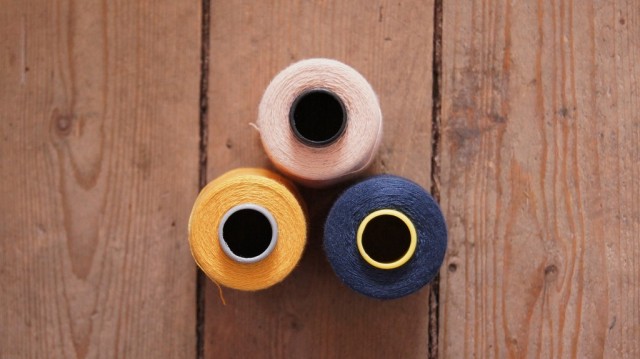 Around 4 o'clock beer and snacks were served.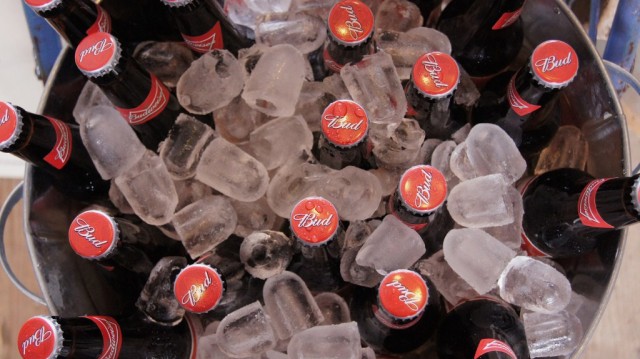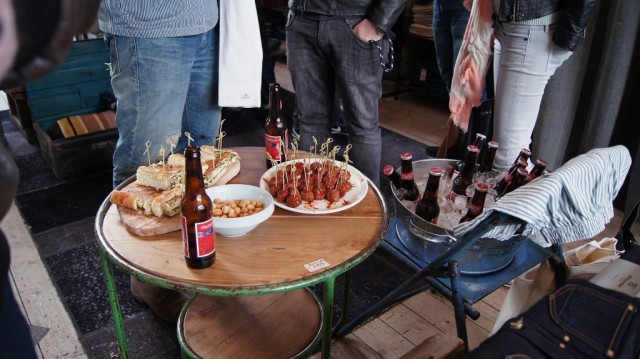 Thanks to Tony Tonnaer (the King of the Kings) and the rest of the K.O.I.s for having us over, we wish you all the best of luck with the pop-up store during the coming weeks.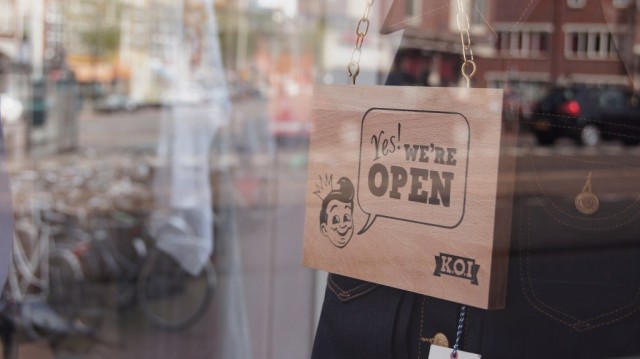 Contact information of the shop:
RAW MATERIALS
Rozengracht 229, Jordaan, Amsterdam, The Netherlands
Open until 12-05-2013 (closed on 30-04-2013)