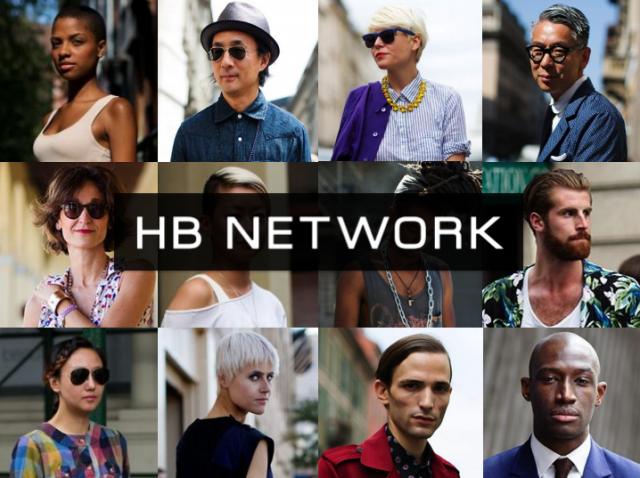 I'm overly happy and personally very honoured to announce that Rope Dye is now partner with the trendsetting and very well respected benchmark site of the online world of fashion news, you've probably already guessed which one it is, Hypebeast. Through the HB Network, Hypebeast's own online umbrella network, Rope Dye has become part of a hand-picked selection of niche sites including Superfuture, FACT, Streething and about 30 others that stand out in terms of quality, consistency and potential. What this means to you as a reader and to the site in general we uncover below.
As a frequent visitor you won't really notice the changes right away. We won't be adding a menubar for the network to the site or do any other design related changes for that matter. One of the main focuses of the HB Network is centered around advertising. With monthly unique visitors counted by the millions, and an overall very high quality of editorial content, HB Network is an attractive partner for major advertisers.
"So, is Rope Dye going to be a billboard of ads for big brands now?"
No, absolutely not! When negotiating the terms of our contract with HB Network, we were very specific that we only want to feature advertising from brands that have a high degree of relevance for the editorial content of the site, which very few big brands have. In other words, you won't be seeing ads for vodka and cars anytime soon on Denimhunters.
"That all sounds fine, but whose pockets will all the big advertising bucks be lining?"
The truth is, our host's and our developers'. Also, even though Rope Dye has become a well known name within the denim community, we're still a niche site, and in terms of revenue our partnership with HB Network is no pot of gold, at least not at the moment. The money we do make all goes into enhancing the performance of the site to give our readers an even better experience when they visit. Should there be anything left once hosting and development bills are paid we intend to distribute it among our dedicated writers as a little extra motivation.
"You keep mentioning development, what exactly is it you spend all that money on?" 
Well, we've wanted a mobile platform for a long time, so that's no. 1 on the wish list. We also would like to update our SEO to attract more readers. Other than that it's just a few twists and tweaks here and there, nothing major, but the costs all add up.
"Well, congratulations on your success, but don't forget where you came from!"
On behalf of the whole Rope Dye team I would like to thank all of our trusted and loyal readers and supporters out there, you're the reason we're still here – denimhunting is fun, but it's also hard work with little pay, so without your continual support we probably would have giving up a long time ago. A special thank you goes out to all the writers of Rope Dye who have helped me build the site.
But it doesn't stop here, we still have a lot to learn and accomplish, and we need your help to make Rope Dye the best online magazine for jeans and denim. So if you have any ideas about topics we should cover, brands or shops we should explore, technical features we should add to the site, or anything else for that matter, please do not hesitate to send us your thoughts at [email protected]. Maybe you want to become part of the team yourself? Read more about how to here.