Unrecorded: A Kickstarter success Story
We take a closer look at crowdfunding project that stands out from the crowd
We have featured a few Crowdfunding or Kickstarter projects over the years and some brands have gone on to do great things. It provided the much-needed funds for their initial production run. In recent years it has become a legitimate way in which a brand can get themselves off the ground.
Heard It All Before
But the "premium quality at affordable prices" by "cutting out the middleman" spiel has been done to death and the attitude towards these projects has somewhat soured of late.
A Few Good Garments
This in no way means there are not worthwhile projects out there and some excellent products to be had. So when this news of Unrecorded Basics menswear collection out of Amsterdam came across our desks, we were, in equal measures, both curious and sceptical. But on a little reading and research, it is not difficult to see why they knocked their initial target out of the park.
A Stance Against the Disposable
Founders of Unrecorded, Jolle van der Mast and Daniel Archutowsk took it upon themselves to do something about the culture of badly made, cheap, disposable and highly-polluting products. They wanted to provide their customer with clothing with premium quality but without the barrier that the purchase price of these premium products usually commands.
In combining their knowledge and experience in fashion and product design, supply chain management and manufacturing, these two are in a perfect position to create a brand which not only satisfies the style savvy amongst us but is also firmly rooted in quality and ethically-minded production. And all this at a decent price.
Starting Off Simple
Their initial offering it a classic T-shirt, available in white, grey melange and navy.
Along with this, you find a classic sweatshirt in navy, grey melange and black.
An Ethical Philosophy
All the dyeing and fabrics used are GOTS certified (Global Organic Textile Standard) meaning they adhere to only the most stringent and highest standards of production and quality.
Both the fabrics for the collection and the production will take place in Portugal allowing for a more transparent and oversee production process. And with the production, weaving and dyeing taking place in the same country, the fabrics don't need to be shipped around the world, sewn into clothing and shipped back. This cuts down the carbon footprint of each garment.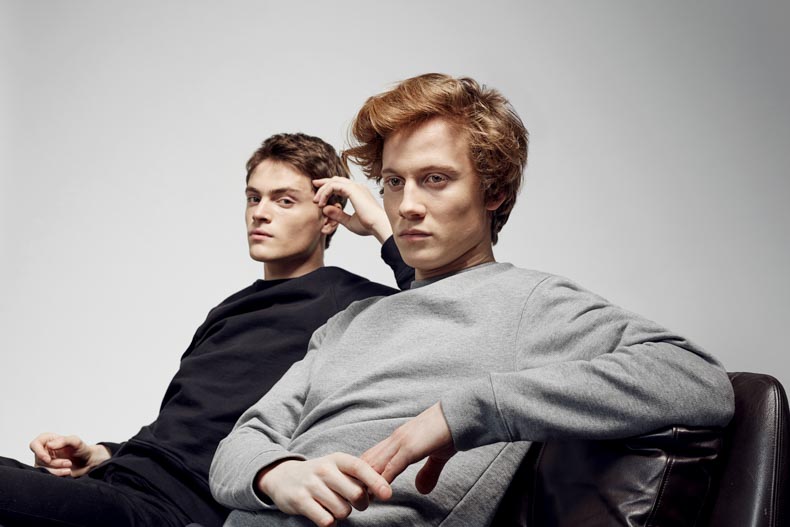 The sustainable nature of this whole endeavour is something that is close to our hearts here at Rope Dye and is probably close to yours too if you are a denimhead. All denimheads need a T-Shirt or 10… Unrecorded is a decent option in our eyes.
Their campaign was a resounding success, being funded well before the deadline and bringing in 3 times the targeted amount. You can head to their Kickstarter page to learn more and this is a brand we will certainly be keeping an eye on.