Sweden's Newest Raw Denim Brand Takes It Name From Unneutered Reindeer; It Underlines the Ruggedness of the Jeans
They don't ride on horses, but they do ride really fast snow scooters. And their lasso skills are just as good as any cowboy, although they use them on reindeers and not cows. This is the land of Sami in northern Sweden; this is where Sarva has its roots.
There are indeed many denim brands out there; quite a few of high quality too. To make a difference in the eyes of consumers, you need a good story. Reindeer herding is hard work, and requires wear-resistant clothes.
The word Sarva is southern Sami for a 3-year old unneutered reindeer. One could interpret the name as a representation of the strength of the jeans. At least the Asians believe that reindeers give you some sort of power; in Asia reindeer horns are sold as a sort of Swedish Viagra.
Behind the Sarva brand are brothers Anton Olsson and Oskar Sommarlund, along with other family members. Both brothers have extensive experience from the denim industry, and if their names and story sound familiar it's before they're also the do the Denim Demon brand.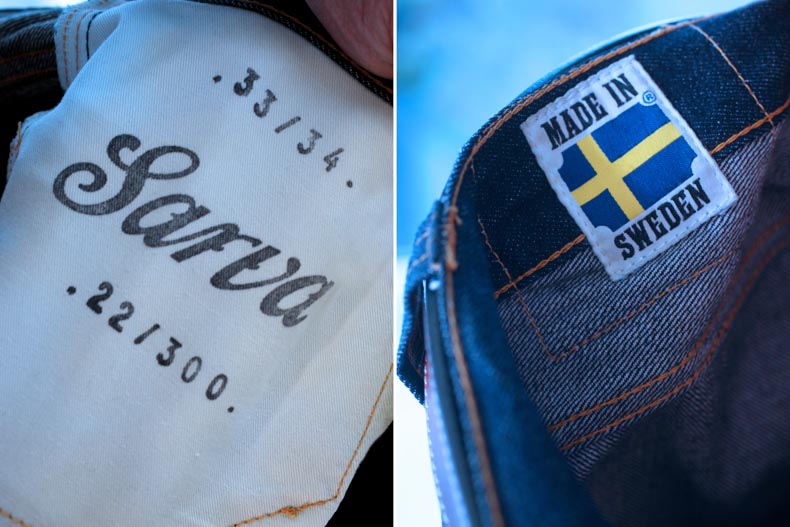 Mixing Japanese Denim and Sami Details
The Sarva jeans are made ​​in different price ranges. I have personally test-worn the premium model, the Sarva Riekte Sami Selvedge. It's made from a 13.75 oz. Japanese Kaihara denim. For Sarva brothers, a quality denim is produced in accordance with the environment and fair working conditions, so expect this denim to meet those criteria.
Several details on the Sarva jeans are linked to the Sami heritage. Take for instance the leather patch; it's made ​​of naturally tanned reindeer hide. The blue, red and green felt tabs on the back pocket represents the south Sami flag.
Before using the jeans, I did as Anton recommended: I soaked them for 30 minutes and then hung them up to dry. This should, according to Anton, strengthen the fabric and give the denim a longer life. I plan wear the jeans for a couple of months before the first wash.
If you need to refresh your denim washing technique, read more here.
Sarva Breaths Live Into An Industry That Died Decades Ago
For brothers Anton and Oskar, the main motivation with Sarva is to establish a Swedish denim brand that actually produces jeans in Sweden. There are a couple of other brands making smaller volumes, like Nerdy by Nerds, but not as systematically as Sarva.
In the 1960s and 1970s, Sweden had a viable, local production of jeans supported by brands like Gul & Blå (Yellow & Blue, like the Swedish flag) and Puss & Kram (Kiss & Hug). However, in the late 70s, all brands moved their production abroad and the Swedish factories had to close down.
After a lot of searching, Anton and Oskar found a factory in Sweden that had kept all the old machines from the former production era. Including a Union Special 43200G for hemming.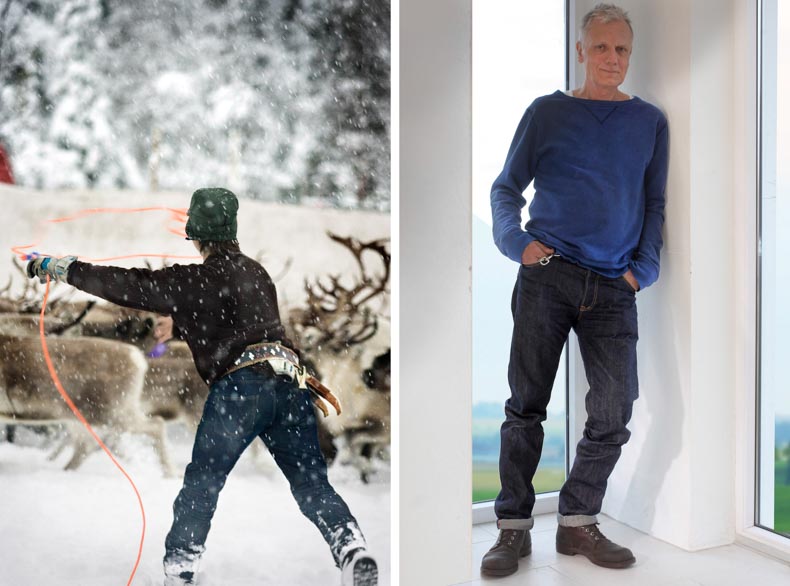 There's More Than Raw Denim Too
Besides the Swedish-made jeans, the Sarva concept also includes functional outdoor gear. Stuff that, says the brothers, will take you through the day, both on your mountain hike and in your city life.
Most things in life is about how you feel; something this writer can attest to being the same age as veterans like Sting and Kurt Russell. The Sarva jeans simply make me feel good. Get your own from Sarva's website.
Product photography by Gunnar Nydrén and Sebastian Skarp.