4 Years Down the Road In These Pike Brothers 1937 Roamer Pants
Let's face it, most of us are in it for the fade. The pay-off from wearing raw denim jeans is that they become yours and yours alone. It's that special relationship that grows as your wear them in.
You've no doubt tried it yourself, but have you gone 4 years in one pair of jeans?
Swedish vintage hunter Tomas Fröstberg has and the jeans he did it in were Pike Brothers.
Four years of regular wear and a bunch of washes later this is the result.
Tomas knows the age of the jeans because he got them around 6 months before his daughter was born – and she just turned 4.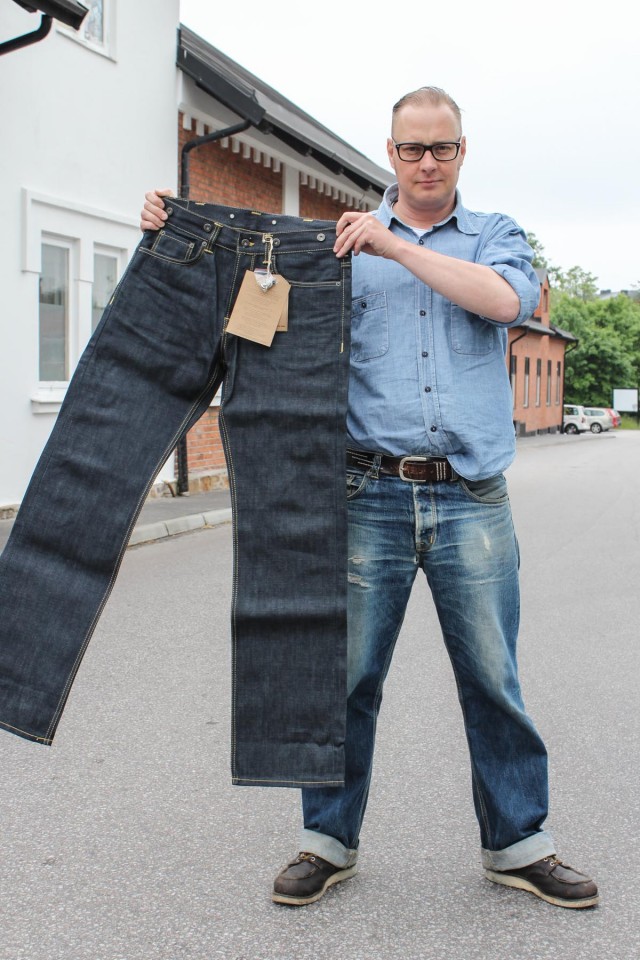 The fit is the 1937 Roamer Pant and the denim is the classic raw 11 oz. Pike denim. Who said you can't get great fades from lighter weight denims?
If you want to give the 1937 Roamer a try you can get your very own pair from Pike Brothers directly or from one of their prominent Scandinavian retailers, HepCat Store.

Don't forget to check out Pike's new MotoRoamers; made specifically for bikers who want to wear jeans and feel safe at the same time.