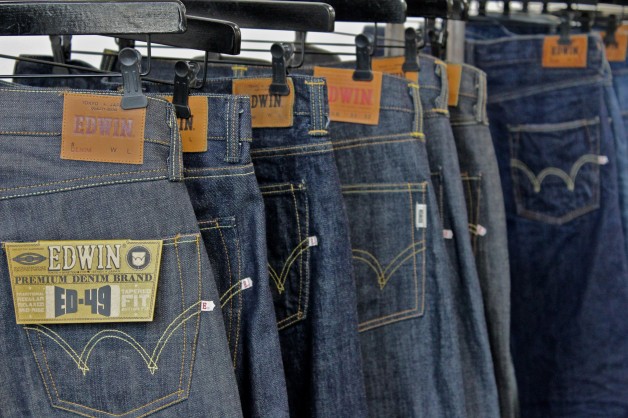 Taken from the press release from Edwin (Europe), for the spring season of 2013 the designers have found inspiration in "the life, work and road-tripping lifestyle of 'One Flew Over the Cuckoo's Nest'-author, Ken Kesey." Premium Japanese fabrics are used to create a strong, solid and adaptable line-up that supports the classic styling or a counter-cultural aesthetics. Still, the classic indigo dyed five-pocket jeans that Edwin is famous for form the foundation for the collection, yet a strong palet of colours of innovative and improvised sensibility synonymous with the beat generation is added.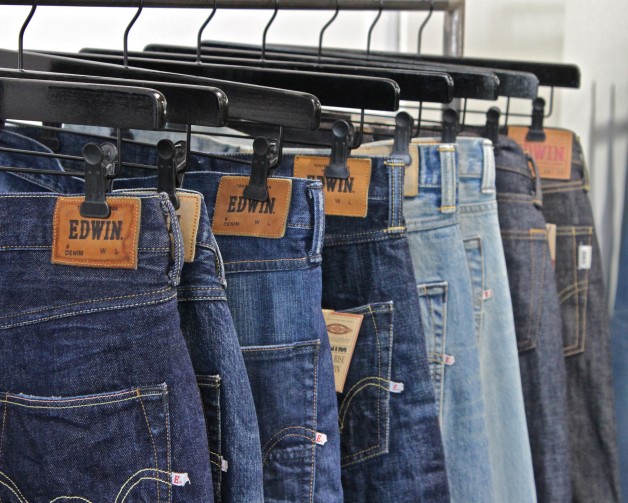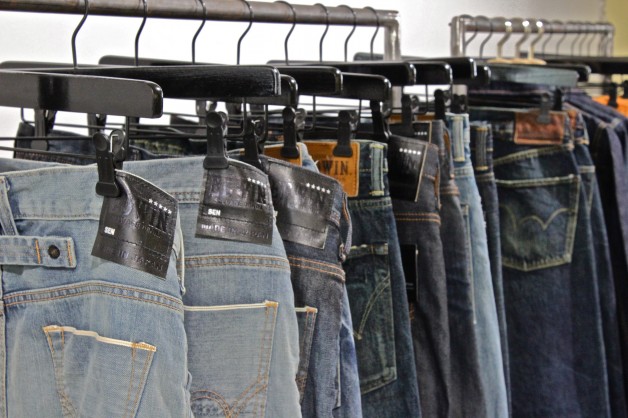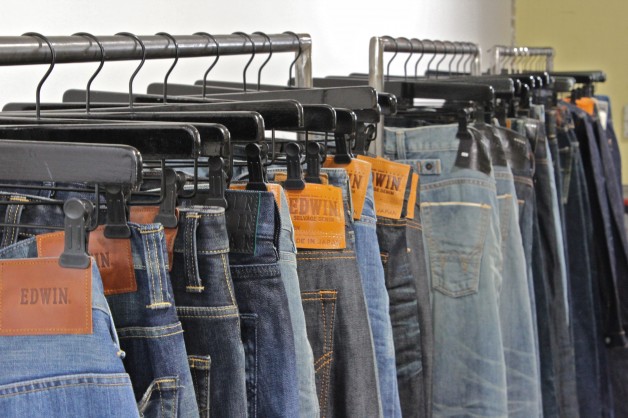 Black overdyed denim and overdyed indigo denim is what many customers have been looking for.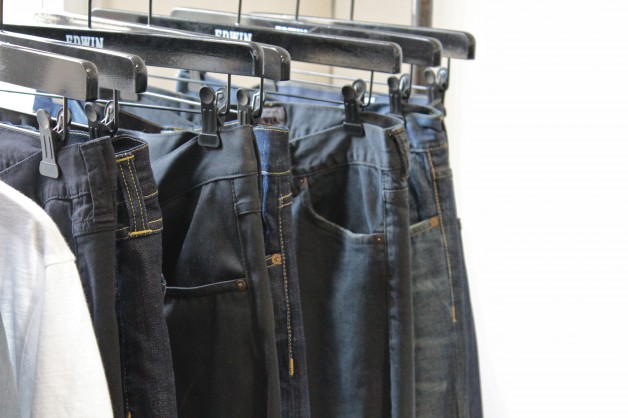 The ED80 has been updated the for spring 2013 with a new top block of a fashionable low-rise and flat yoke. Think Lee 101S or Levi's 511. This could very well become a best-seller.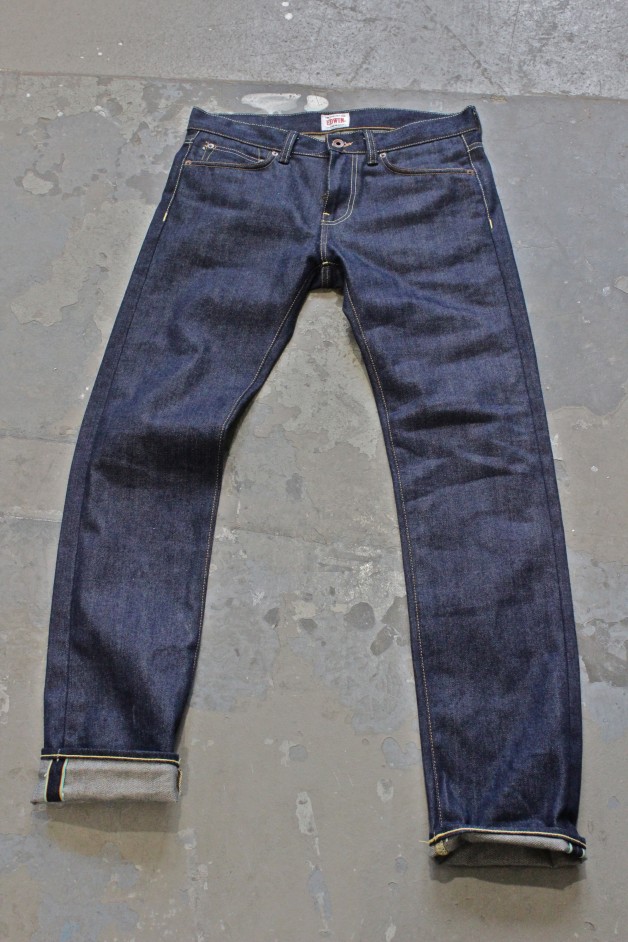 The soft 12.8 oz.63 Rainbow selvage is usually only found on washes, but from spring '13 it's available in dry as well. The design of the selvage edges clearly draws on inspiration from the Japanese Vintage and Overworks Factory collection.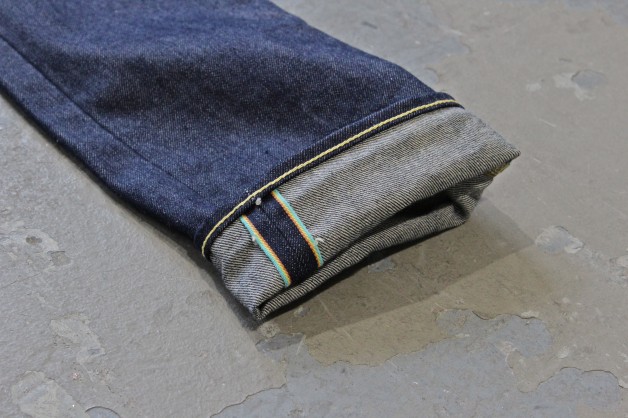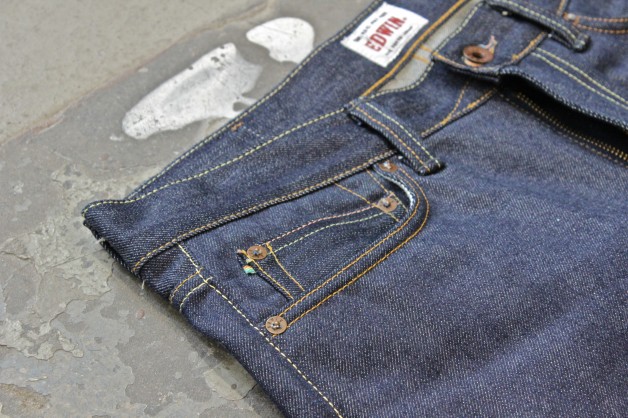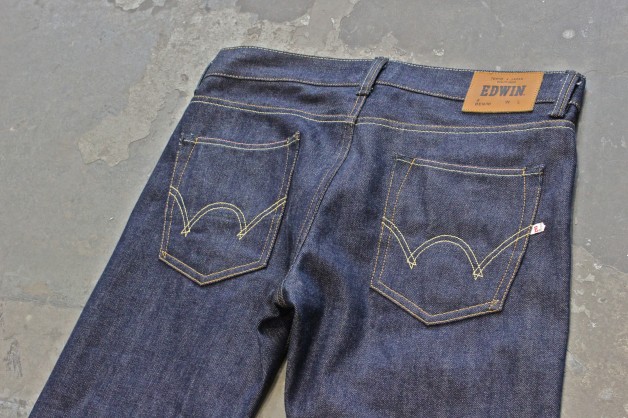 The selection of women's jeans is growing with each season for Edwin at the moment. Plenty of fits, washes and the prices are very reasonable.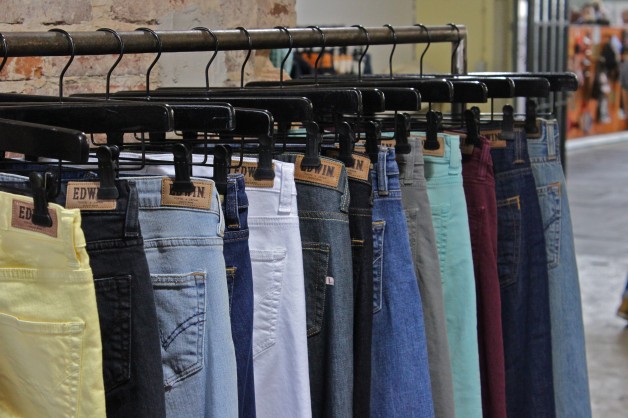 The men's collection evokes feelings of endless summer. especially on tops. The hard wearing dry denim is contrasted by various coloured chambray shirts, floral printed t-shirts and all over-printed twill chinos, and a variety of bleach and light denim washes from Italy's most experienced laundries.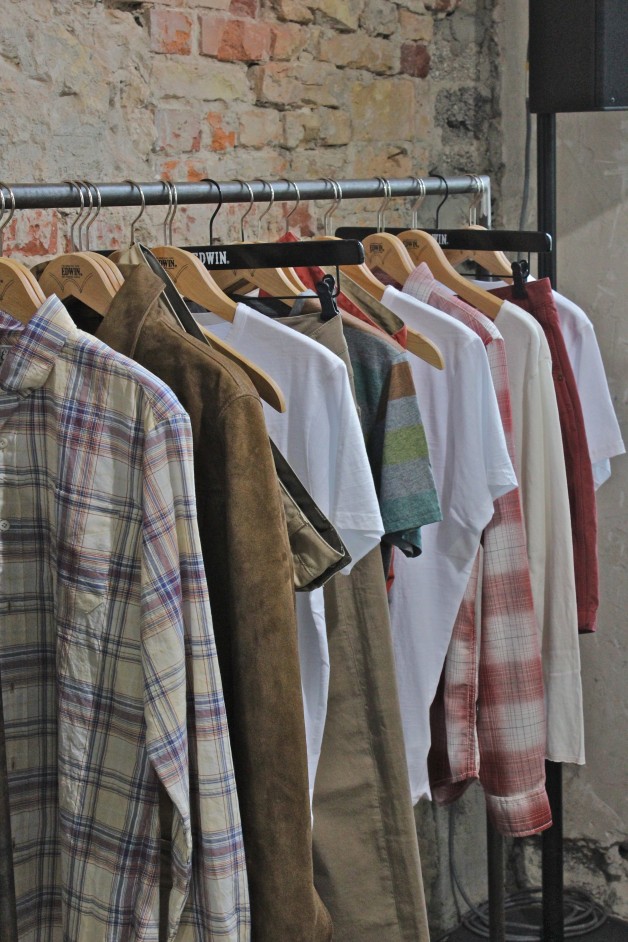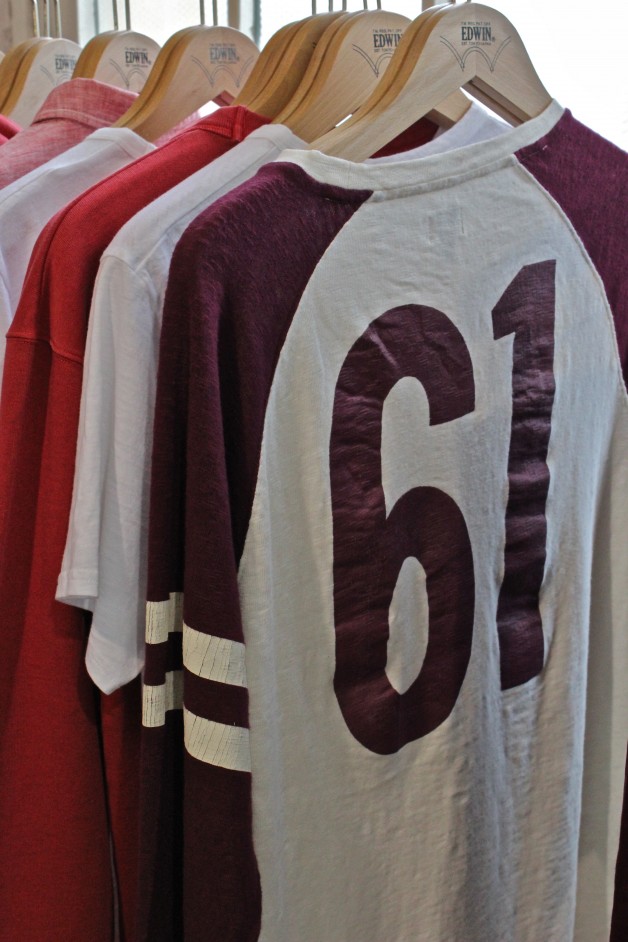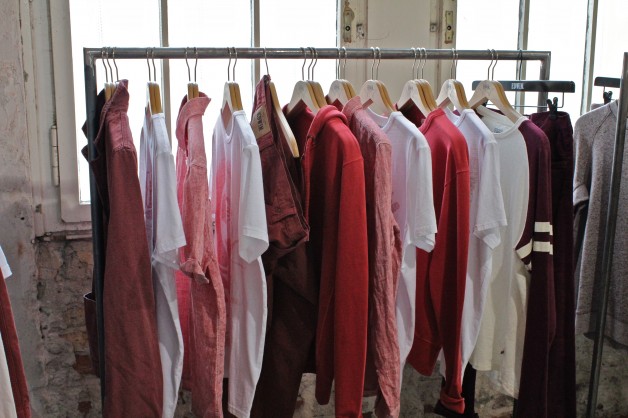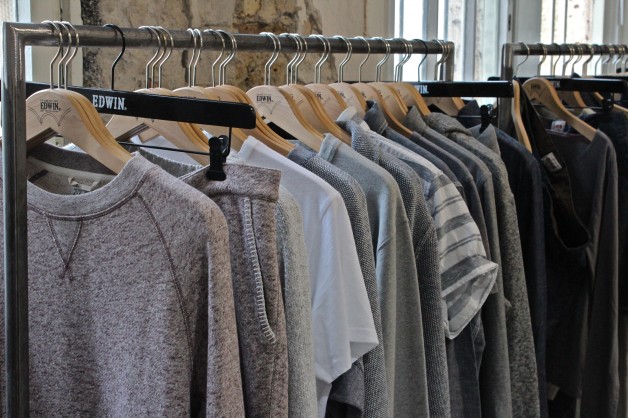 Exclusive French shirting fabrics. Every single fabric in the collection is exclusive woven for Edwin.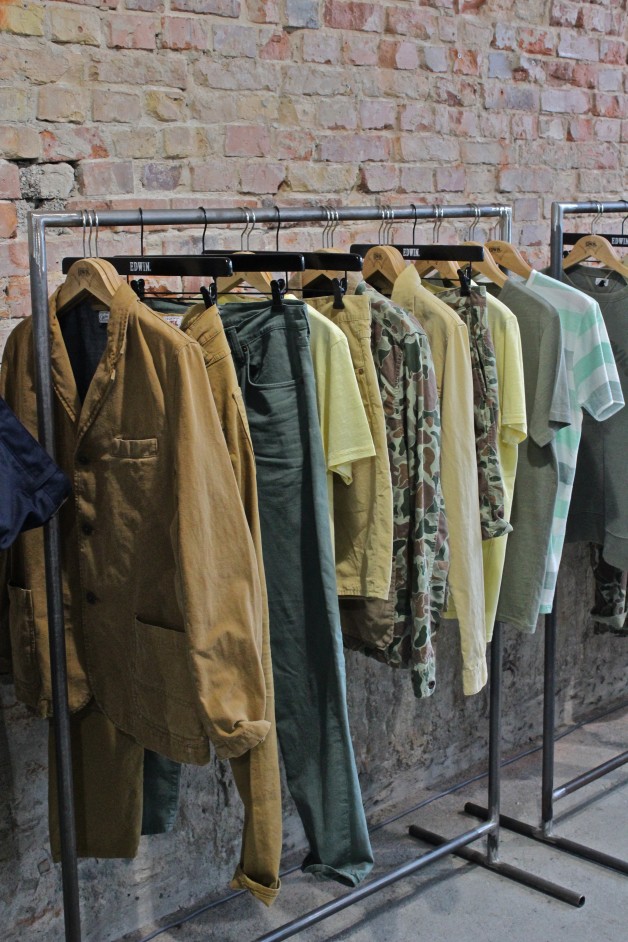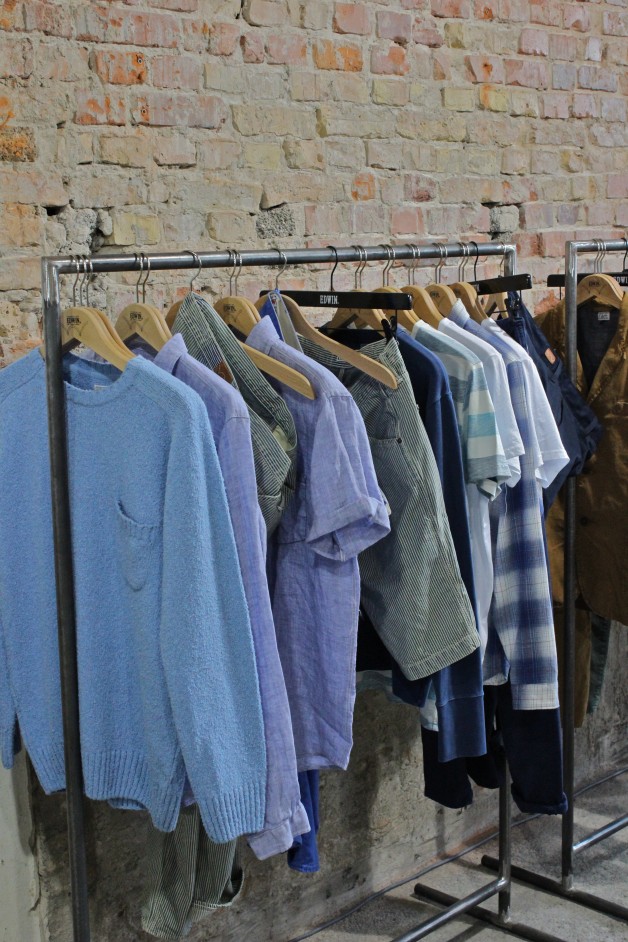 Something completely new for Edwin is the slightly more dressed up part of the collection with soft Japanese denims and poplins.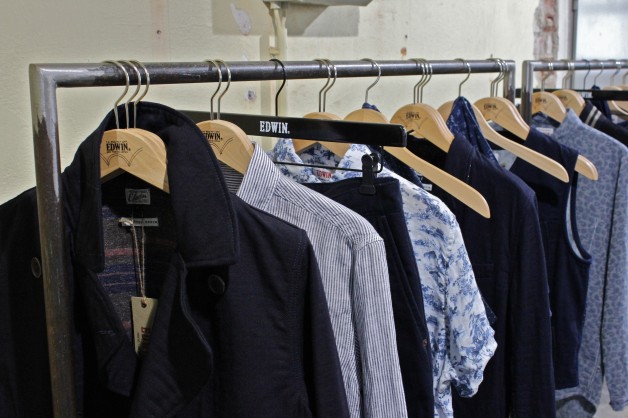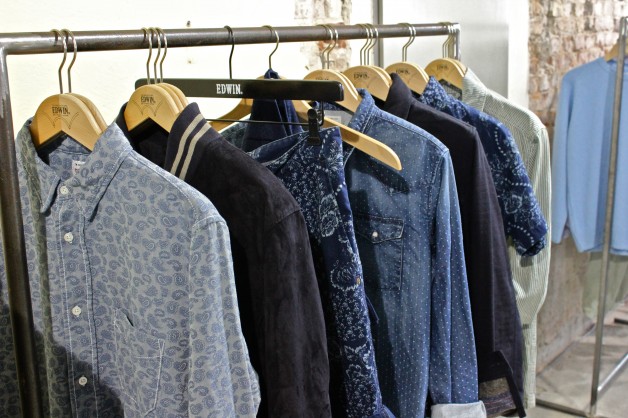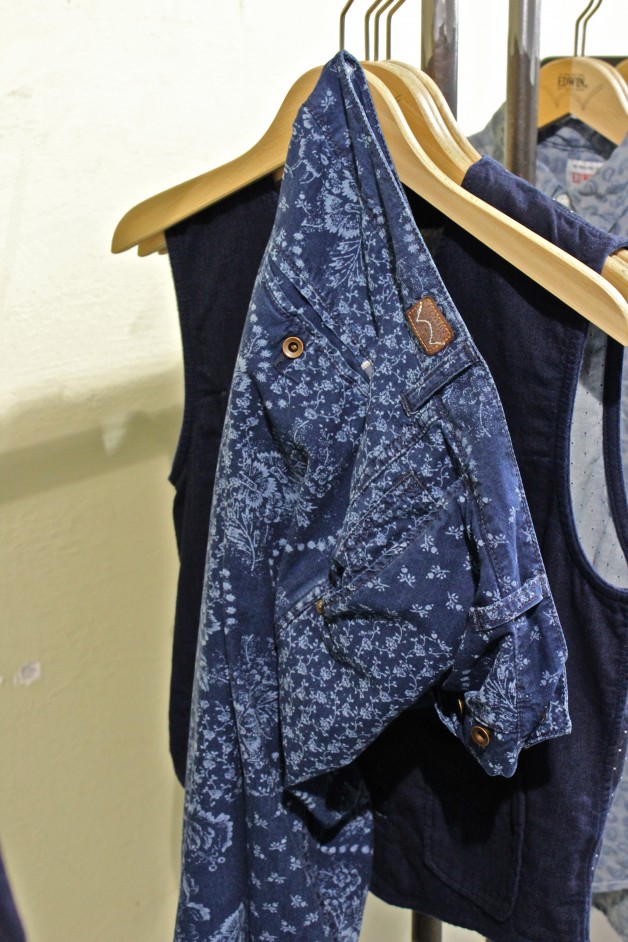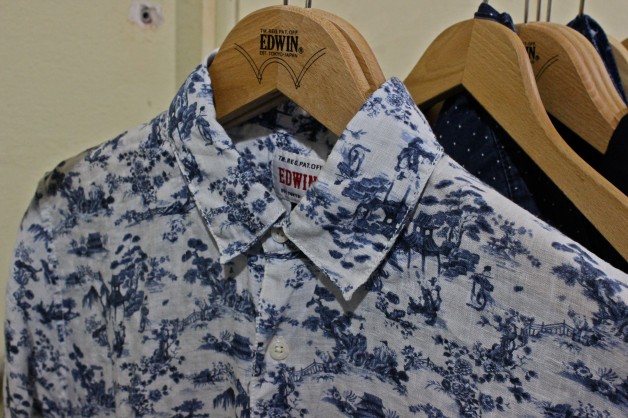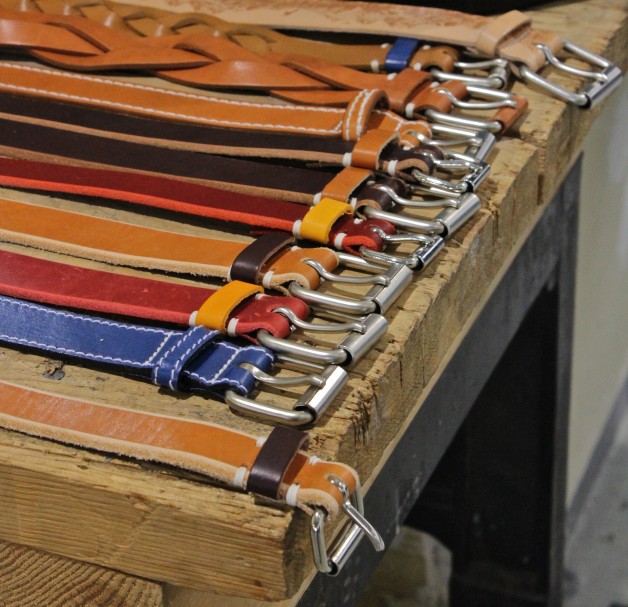 Spring 2013 will also see the introduction of an ongoing capsule collection created in collaboration with Paris based Blitz Motorcycles. The exclusive Blitz collection comprises a selection of carefully chosen archetypal Edwin pieces including 2 denim jackets, one pair of jeans and some t-shirts, sweats and a shirt that have been redesigned to heighten the level of practical daily usability, especially for riding motorcycles.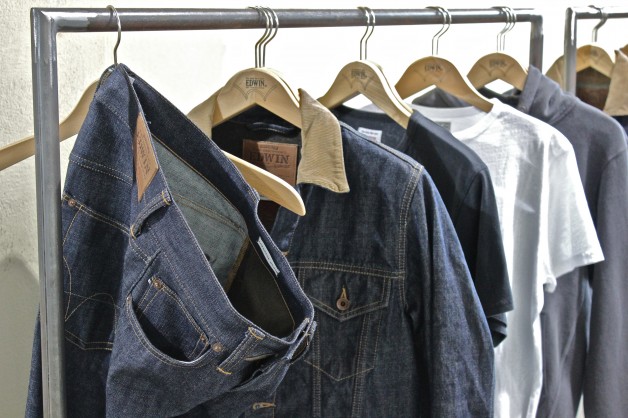 The collaboration EB47 jeans are based on the fit and design of the classic ED47. However, the Blitz crew wanted it in the Red Listed selvage fabric, with exposed rivets and a single stitched archuit (this is the name of the Edwin arcuate). Naturally the leather patch is also designed specifically for these jeans.
To round up this review I'll bring you a little piece of personal news. As of August 1, 2012, Lob Agency (whom I've worked for selling Ally Capellino) have become agents of Edwin in Denmark, and I've been hired to help out with the new brand. I guarantee you all that my new job will not interfere with the what I do at Denimhunters, and Edwin will not received any more attention than other brands at the site. Also, this article is not something I'm writing on the request of Edwin and something I would have done it regardless of my job situation.
Review by Thomas Bojer.