Recently we published an interesting article from our Simon Tuntelder concerning the lack of innovation in the modern denim scene. Right on cue we discovered the latest Kickstarter campaign from Parke New York, they are at this very moment raising the funds to support their latest run of jeans, this time constructed with what they call "Active Denim".
Parke came to the fore earlier this year through Kickstarter. They hit the largest funding goal for a jeans manufacturer that the crowd funding site had ever seen. In the space of 30 days Parke had raised $90,000 and were able to put into production their line of stretch selvedge denim. It seemed that they hit just the right note of Made in America, selvedge denim and low cost buy selling directly to the consumer. No mark-ups or middle men.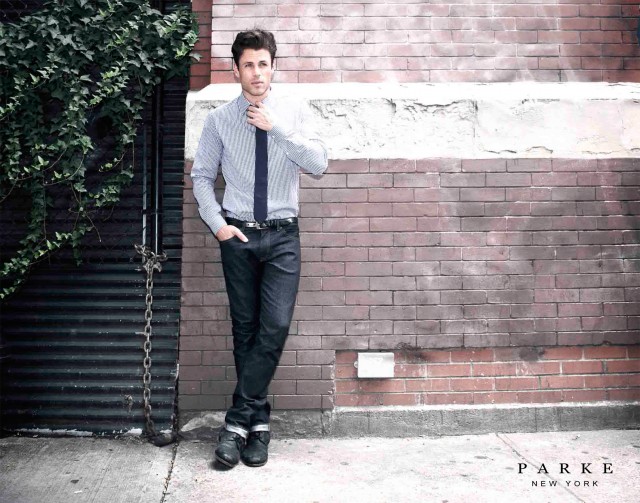 This business model is nothing new with the emergence and raising popularity of crowd funded projects. It gives small companies and start ups a chance to test the water in the same way as pre orders do. However with pre orders the company has to be established and a recognised entity within the given field. With the Kickstarter model there is no such barrier to entry.
Using what they learned from the last run they saw a gap in the market. They saw that comfort at least in the initial stages of raw denim was secondary to quality. Parke thought, why should the two things be mutually exclusive? Their response to this question was to go right back to the denim itself and develop a whole new fabric utilizing modern technology. The result is a far softer denim with stretch fiber woven in throughout whilst still maintaining the durability of the high end denim.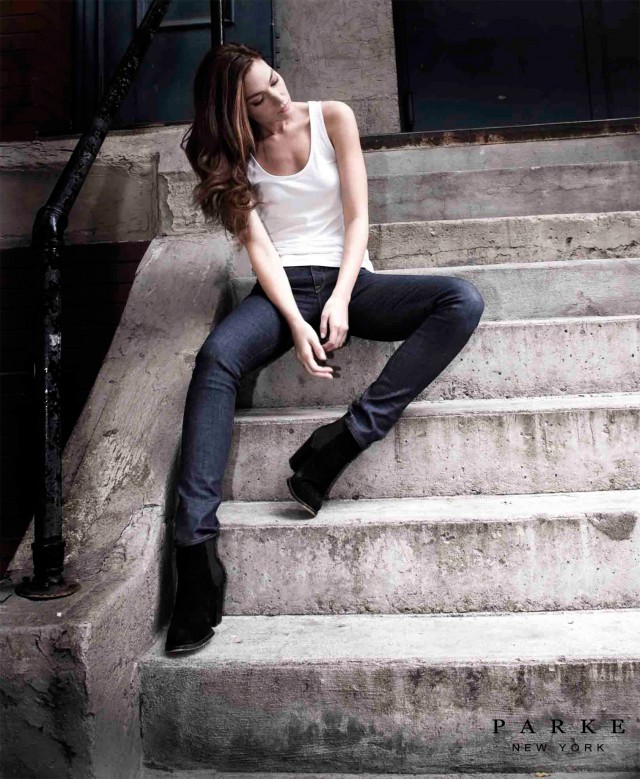 Parke feel that the Premium Active Denim is more suited to the active lifestyles we all now lead. The fabric will maintain the fit and comfort of active wear whilst keeping the aesthetic of raw denim. Given the amount of questions on the forums about how to eliminate sagging seats and knee bags this may be just what these folks are looking for.
Now, admittedly for the diehard denimheads out there, there are a few things that will not quite ring true. Firstly the fabric is purposely lightweight and it has built in stretch which is one way in which Parke have achieved the comfort aspect of the jeans. Although we have seen many lighter weight, selvedge jeans from a number of the recognised denim brands, so this is not necessarily a wholly negative point, this lighter fabric combined with the stretch will reduce the possibilities for fading. There is also the lack of a selvedge edge, so presumably the denim is not selvedge in its construction. This could be construed as a negative but it is presumably more to do with the modern nature of the denim itself.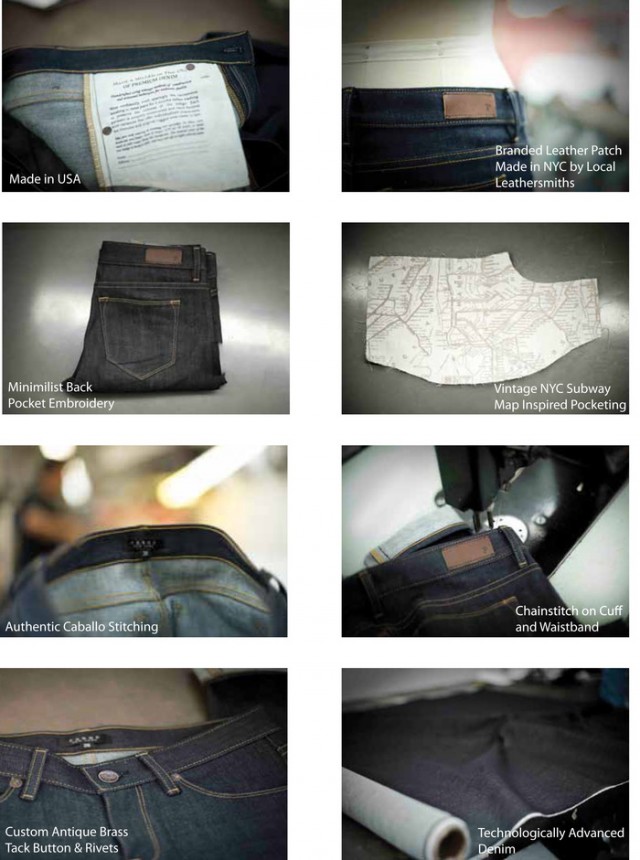 However the jeans do take into account all of the manufacturing methods and ideologies we are familiar with. They are ethically made in the US, single needle construction, chain stitched hems and waistband. Parke stand by their new denim and their established construction and quality to such an extent that they offer free returns if you are not satisfied with your new jeans.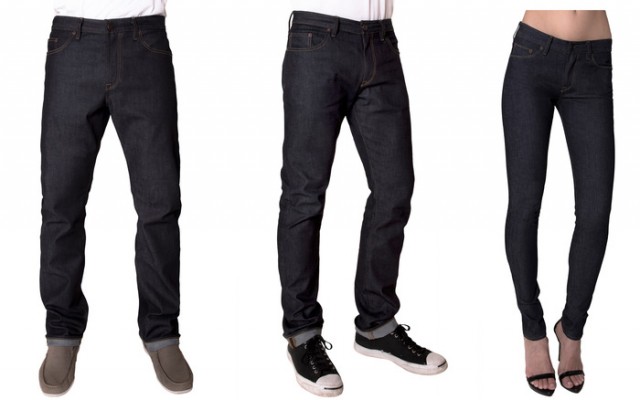 This is an interesting development for Parke to make and we are happy to see that a young company that has seen some success is not content to simply rest on its laurels but take the risk of doing something new. They have reduced their offering to the essentials, two different cuts for men, a classic and a slim straight fit as well as one skinny fit for women.
You can keep up with the Kickstarter campaign and hear the pitch from Parkes Solomon Liou here.
It has already reached its funding goal with over a month left to go so it seems that people are excited about this prospect of true "Active Denim".