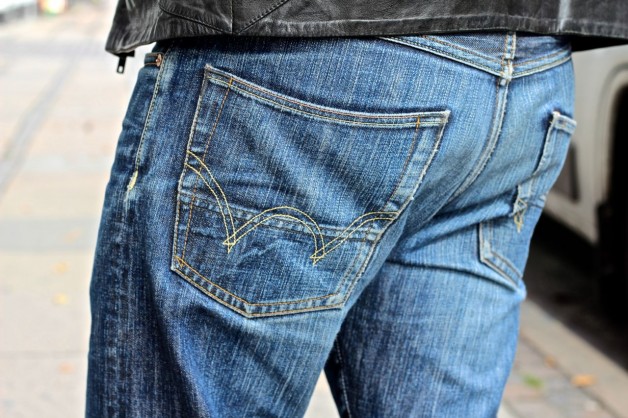 This fine gentleman is a regular customer with Brund in Copenhagen. He lives a bit north of our city, but he travels to Østerbro just to shop in Brund – and from what he's wearing it seams Brund is one of the few places he shops. Last Saturday he came to buy a new pair of his favourite ED47 Rainbow selvage jeans, and he ended up taking home a pair of ED55's as well. It'll probably be a long time before he needs new jeans again.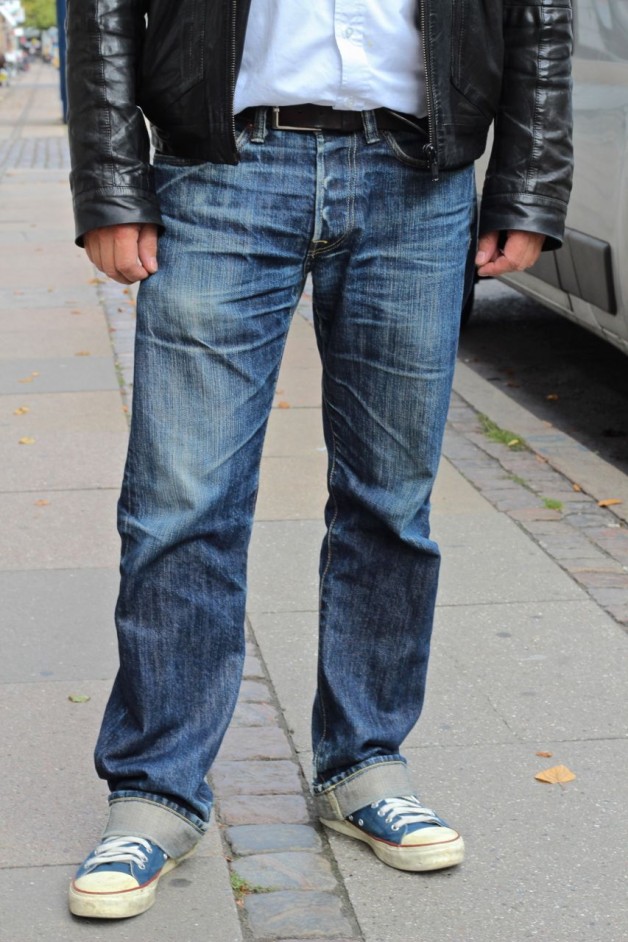 The jeans have been worn regularly for 2 years and only washed 3 or 4 times.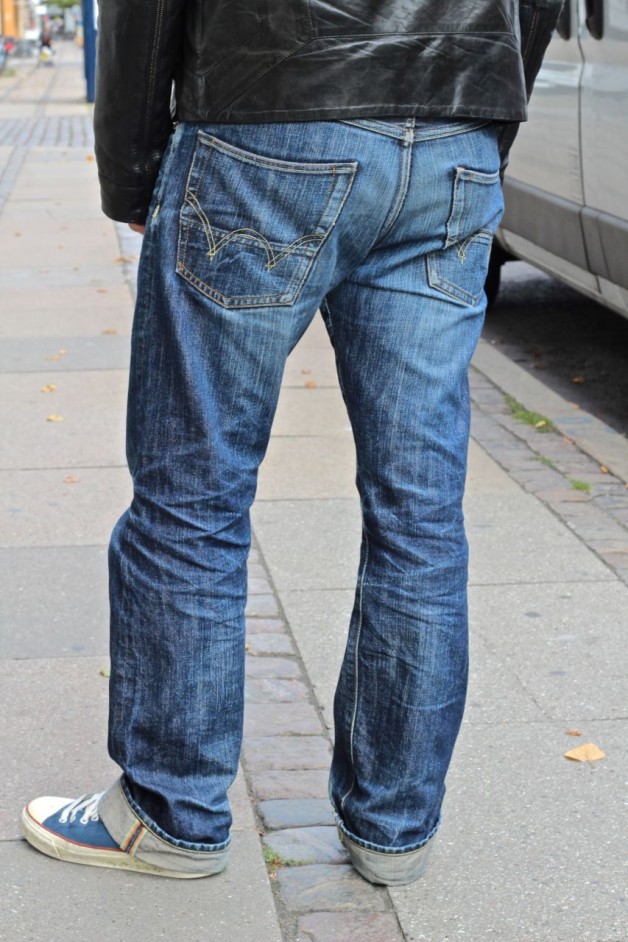 PF Flyers Bob Cousy seankers, also bought in Brund.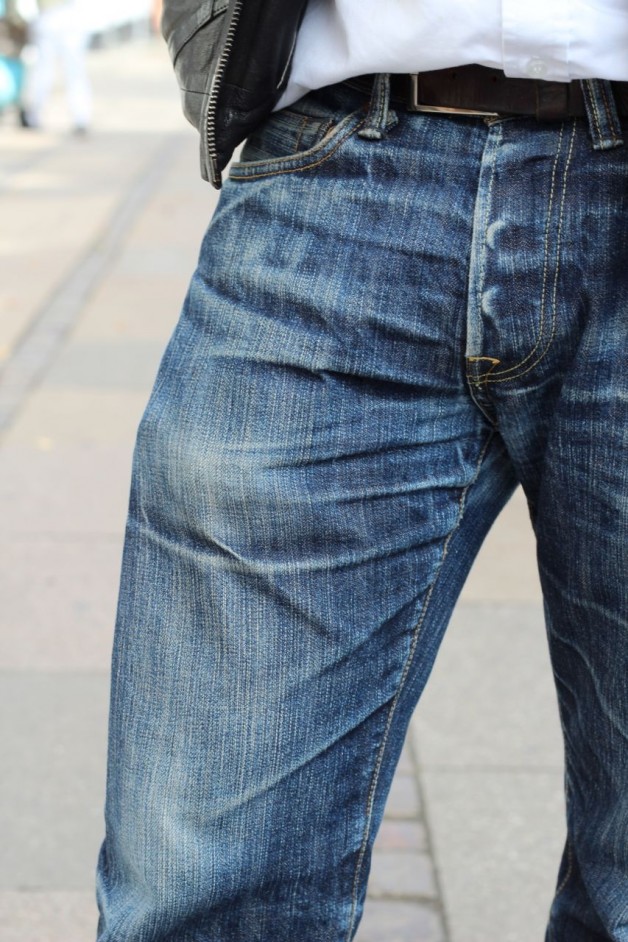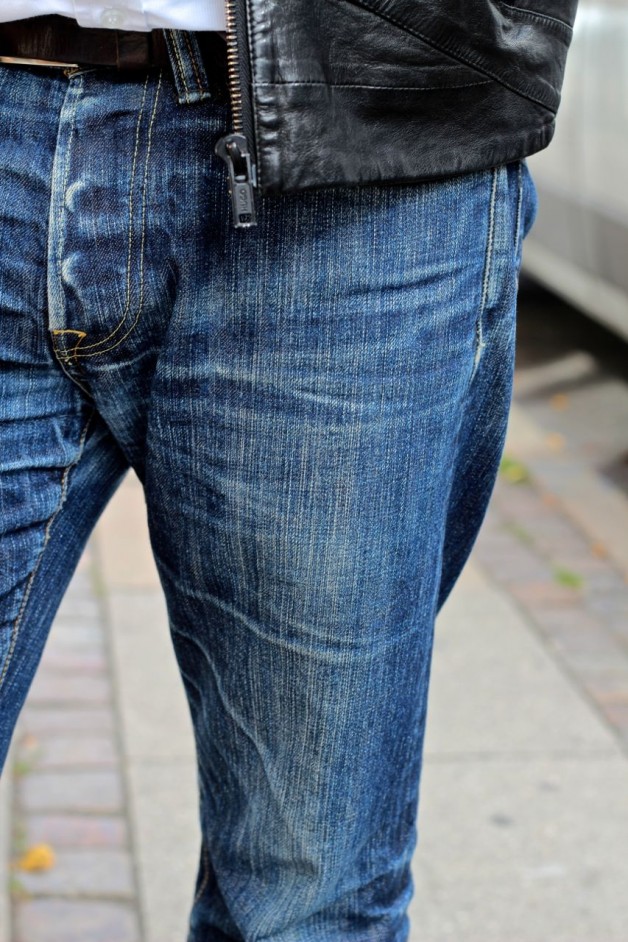 Source: Brund.