'Dutch denim' will probably somehow always make you think at least just a little of high-street mega-brands just like 'Japanese denim' makes most of us think of craftsmanship and high quality. Such labels are hard to shake, even though the trend of returning to the basics of denim development in terms of fabrics, cuts and details also has reached the Netherlands.
Still, even the most "true-to-the-denim-heritage" Dutch denim developers are adding a little twist to the traditional five-pocket recipe; Benzak's contribution is the addition of a 6th pocket, the second coin pocket.
In this exclusive interview, you'll learn how founder Lennaert Nijgh came up with the idea for the brand, why he always washes his jeans and why the brand is named Benzak Denim Developers.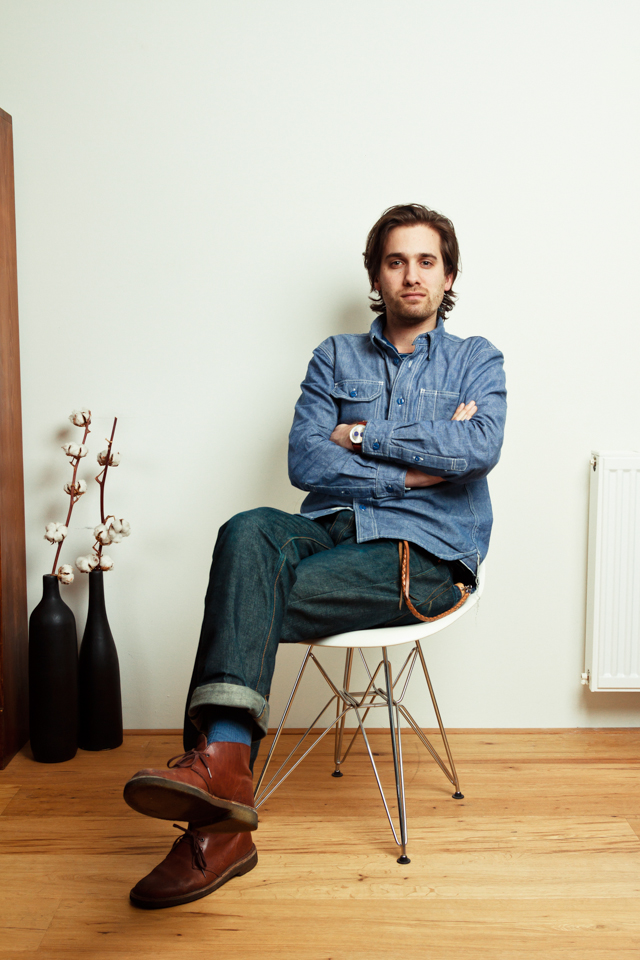 How did you become so passionate about denim?
"My fascination for denim started at the age of 16. Back then I was still in high school and didn't know much about denim. At the time one of the trends was to wear jeans with high turn-ups.
I noticed this trend and I also noticed a red-coloured edge showing at the outseams when the jeans were cuffed. I was intrigued by this somehow and really wanted to know what this was as none of my current jeans had it.
A quick web search gave me the first taste of selvage denim. I later learned that the pair I had first noticed the selvage on was Evisu's, but in the meantime I had already bought this pair of Lee 101z, rocking the high turn-ups with Converse All-Stars. So it was actually the selvage that got me into denim. I still have that pair of Lee, and it is completely worn out."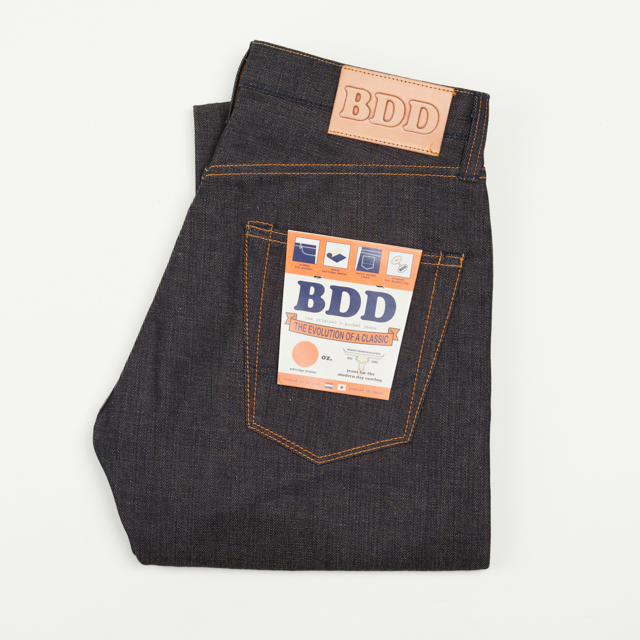 How did you decide to start your own brand and develop your own denim?
"Two years after my 'discovery' of selvage and a lot of reading in to the subject, I decided I wanted to develop my own jeans simply because I wanted to add something to this society from my own perspective.
I applied for AMFI (Amsterdam Fashion Institute) where I wanted to learn the basics of the world of fashion and clothing before pursuing my newfound dream. I was accepted and in the years to come I gained both experience through my education and by working in the field.
I always had the thought (and I still have) of building it slowly, step by step. No rush; the time would come when I was confident enough to put my knowledge and experience into practice. Right after my graduation I started developing the first fit. This was a run of only 36 pairs. I really believe in keeping it small and not over-do it.
Now, 4 years later, I'm taking the next big step by launching my very first collection of 9 items: three jeans, three tops and three accessories, all themed around indigo and/or made vegetable tanned leather. I call these 'pure goods': items that need to be developed by the wearer, creating a unique and personal product."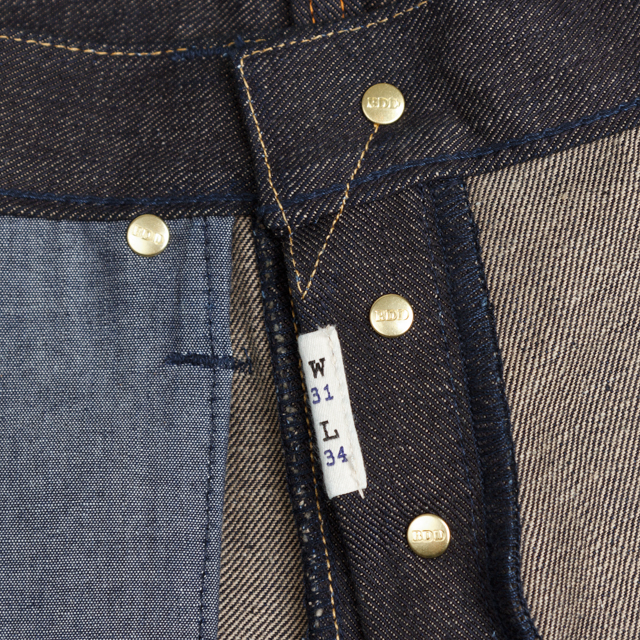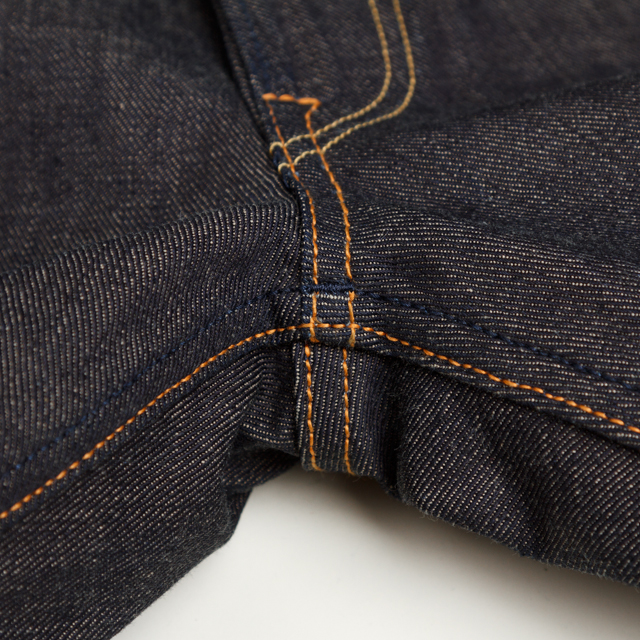 What is your denim background?
"Like I said, I was educated at AMFI. But most of my knowledge about denim I've gained by practice, by reading and just by looking at my jeans. You should really take the time to compare the jeans you own. The things you will find, especially the differences in stitching and construction are amazing.
For example, have a look at the inseam construction of your jeans. Most of the times, you will find an overlocked seam with a single stitch visible on the outside, but less common is a lapseam, created by two chain stitches and a clean 'folded' construction. The latter is the construction I prefer, because of the clean look. But there are so many ways to do it that you can talk about which is the best, but all have pros and cons. If you want to learn about denim, looking closely at what you already have laying around will provide a good base."
"Over the years I worked in denim specialised stores, such as Mode D'Emploi, and I've worked in product development for some Dutch brands. I'm actually still working aside BDD, for the fairly new Kings of Indigo, where I am responsible for development and production."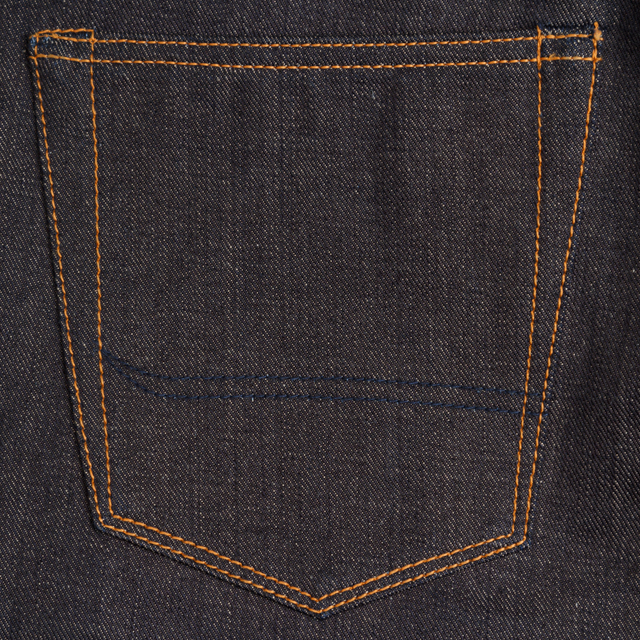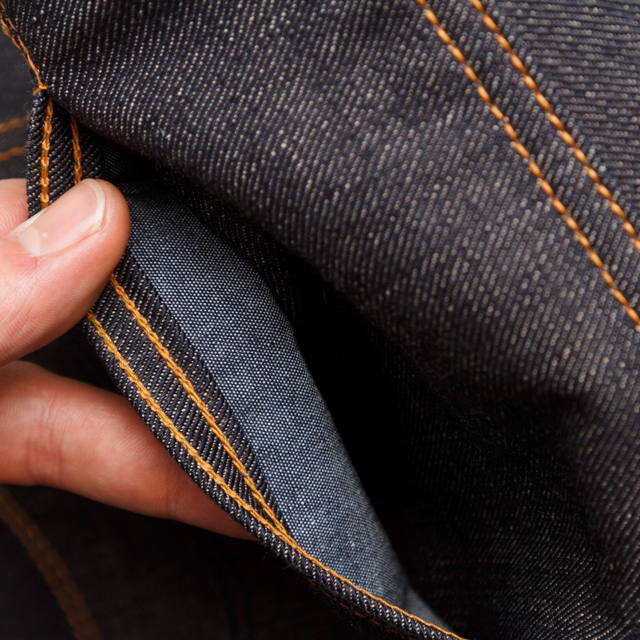 Does the name 'Benzak' have a special meaning?
"I wanted to have something personal in my brand name, but my name, Lennaert Nijgh, is very difficult in writing and pronunciation, especially outside the Netherlands, so I went for the more easy Benzak, my nickname."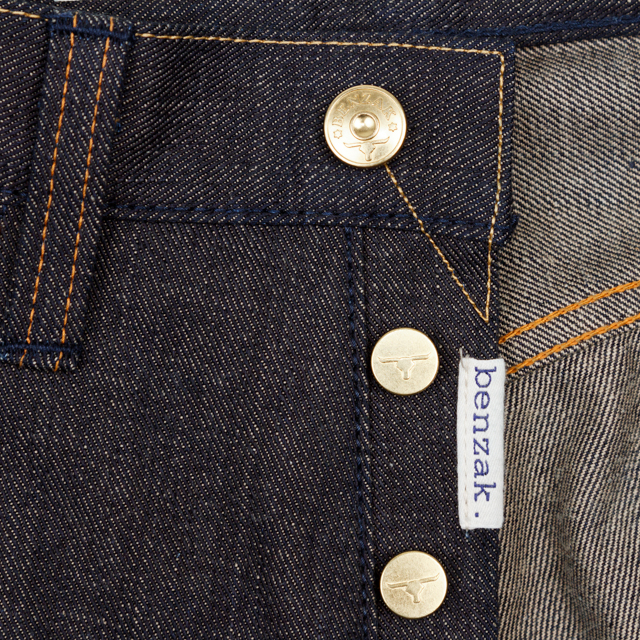 How many fits do you have in your collection?
"As for my jeans, there are three different fits: slim, regular straight and regular tapered [shown in this order below]. The slim fit is a modern fit with a medium rise and slim leg all the way down. Both regular fits are based on vintage fits with high rises, but I tweaked the patterns a bit to avoid things like 'hip-flares'. I like to look back; I value certain elements that have historical references, but I always try to look forward at the same time by improving a fit for example."
"All three fits are made in different fabrics because I believe every fit needs specific fabric characteristics to get the best out of it, and my starting point of developing a new style is always fabric, not fit. I search for interesting fabrics first, before deciding on fits."
I also spotted some t-shirts at Blueprint? What can we expect in your future collection?
"I consider my products as related to lifestyle rather than fashion. Developing items that could have looked good 10 years ago, that looks good today as well as 10 years from now is key to me. So it's not only about jeans and I added two indigo dyed t-shirts, a chambray work shirt and some accessories. Denim will always be my main product group but I will look for other products that complete the look. For instance, I'm thinking of adding a sweatshirt and a French workwear jacket in the next collections. I even already found a really nice double-faced fabric for the jacket."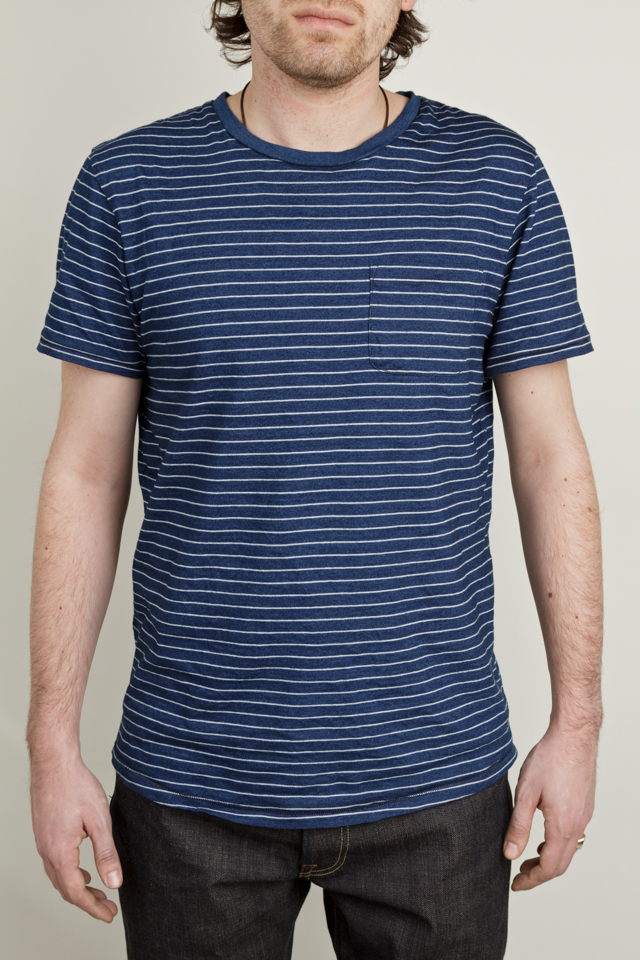 And your beautiful accessories, are they staying as well?
"I intend to continue with accessories as well, but only to complete the collection. I have a belt, so no need to add another one. There will be a new wallet as well, but this probably means the current one will be discontinued. And there is a baseball cap. I love caps – this one is inspired by a 1930's NY cap. I actually added the cap for myself, but so many people want it already!"
The BDD leather goods are created in collaboration with Singapore based Obbi Good Label. The leather is vegetably tanned and will evolve with wear just like the denim.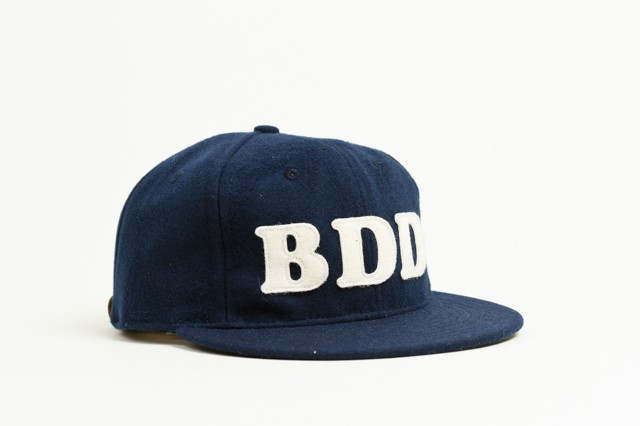 You mentioned 'wear and wash' in your press release, so you are an advocate of washing your denim?
"Absolutely. Yet I do wear my jeans some time before the first wash, but never for years without washing. After the first wash I wash my jeans after every 3 months of active wear. When your jeans are made of a high quality denim, washing won't hurt it.
I like the high contrast fades that you get after prolonged wear without wash, but not washing your jeans at all will result in a shorter lifespan as the dirt will break the fibers from the inside out. By washing your jeans once in a while, the fabric remains durable. And to me personally, the best looking jeans are completely worn and washed out jeans anyway. You know, that one pair that you already have had for many years and just didn't care about, they are the ones that turn out the best."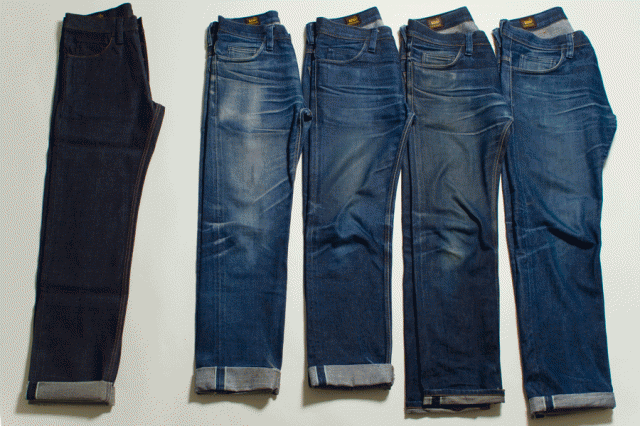 You have introduced the '6-pocket Jean,' can you explain what that is?
"Well, I consider us denim lovers all as 'modern day cowboys.' Most of the jeans we know have five pockets: two on the back, two on the front and one extra at the facing of the right front pocket. This extra pocket, commonly known as the coin pocket, was originally used to carry small objects, such as coins, a watch or even nuggets of gold. The modern day cowboy often carries a bit more to that, so I've introduced a standard 6th pocket – a hidden pocket at the facing of the left front pocket, only noticable by the exposed selvedge at the top, just under the waistband. I simply call this 'the evolution of a classic.' You will find it on all my jeans, and is a very good example of my way of looking forward, while treasuring the base the five-pocket jeans laid for us."
The modern day cowboy often carries a bit more to that, so I've introduced a standard 6th pocket – a hidden pocket at the facing of the left front pocket, only noticable by the exposed selvedge at the top, just under the waistband. I simply call this 'the evolution of a classic.' You will find it on all my jeans, and is a very good example of my way of looking forward, while treasuring the base the five-pocket jeans laid for us."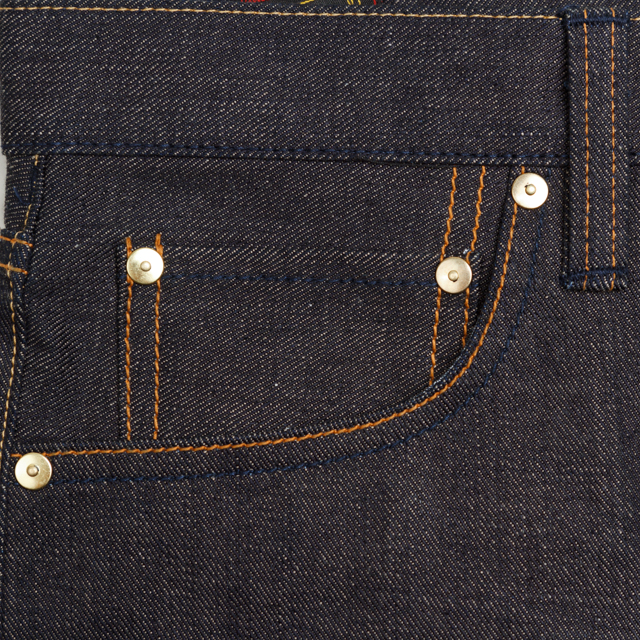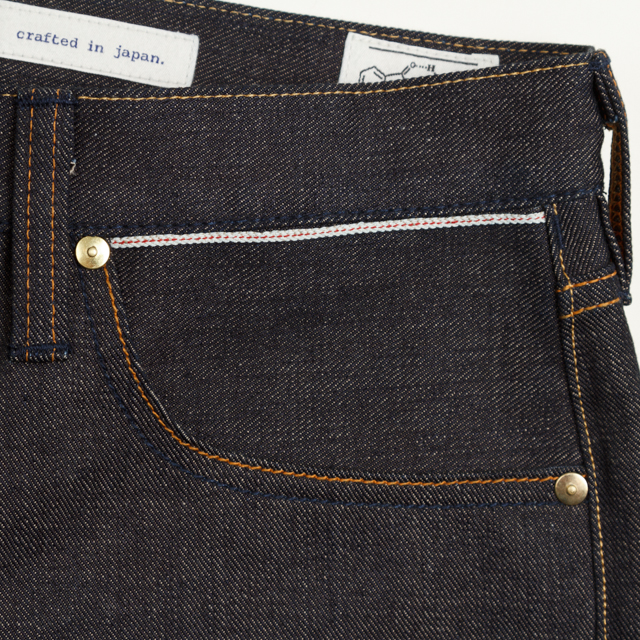 Do you have a particular favour for one type of denim? American or Japanese?
"It's not really about origin but rather construction, weight, and dye. I love left hand twill; the way it fades and feels after wear and wash is amazing, it gets really soft while remaining durable. My first pair of BDD jeans was made with a left hand twill, and so are two of my new jeans.
I used to be into really heavy stuff like 19 oz., but I realized I won't go over 16 oz. anymore, preferably between 13.5 and 15 oz. I prefer the Japanese way of thinking about fabric development so my collection only contains Japanese denim. The jeans are manufactured in Japan as well, so it only makes it easier logistically."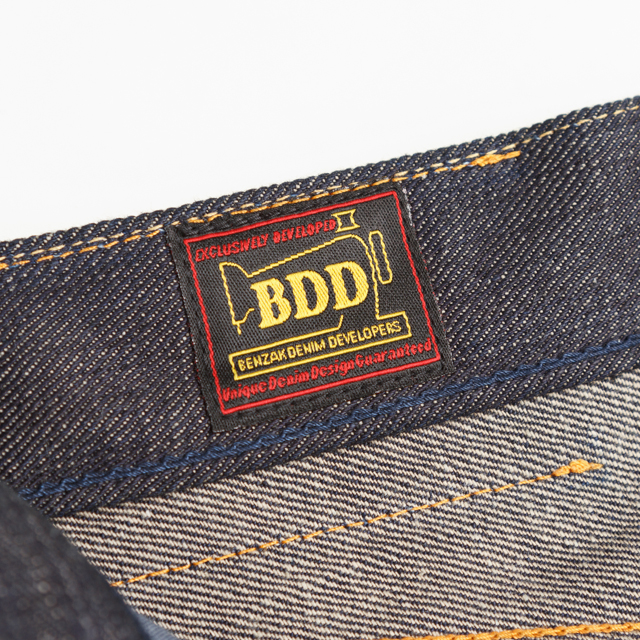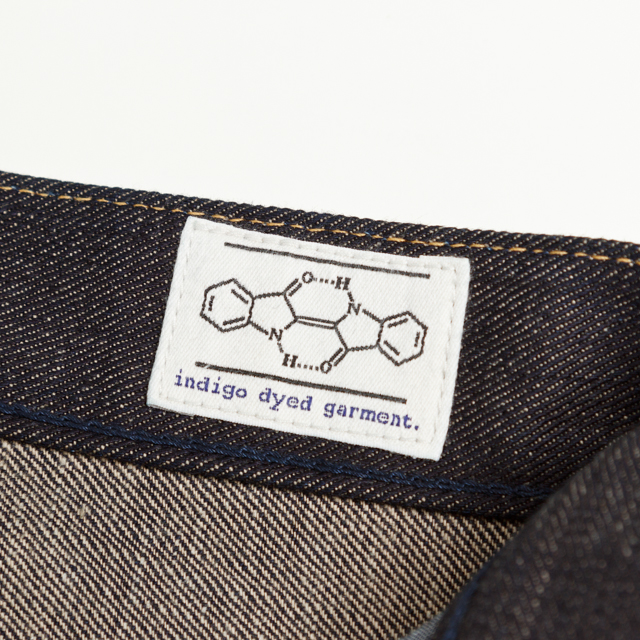 Where will BBD be five years from now?
"If it's only up to me, in five years BDD will be a respected niche lifestyle brand mainly focusing on denim and other timeless pieces. I don't have the urge to conquer the world, I just want to keep on creating the things I like to wear and hopefully others will too."
For more info visit the company's website or watch the video below.
http://vimeo.com/44870116
Pictures: Benzak Denim Developers.