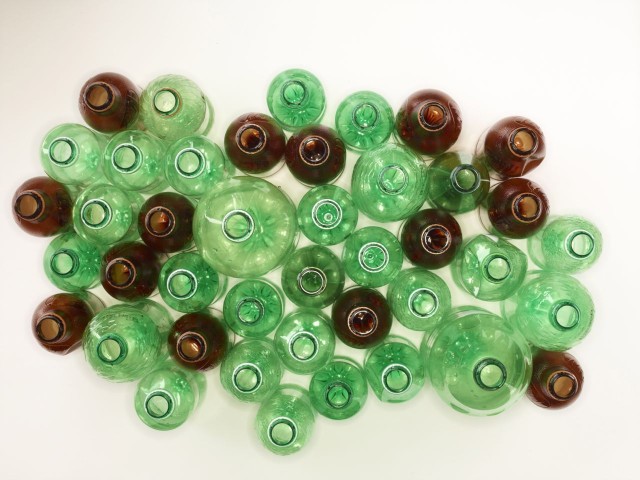 If the title makes you go "what the -" you're not alone, it's exactly what we were thinking when we first got this news. But there's a method in the madness. The initiative is part of the Levi's' next Waste<Less project and the idea is to incorporate post-consumer waste into denim, specifically recycled plastic bottles and food trays that are used to make polyester, which is then spun into the denim.
Through Levi's' partners, polyethylene terephthalate materials (PET plastics) are collected through municipal recycling programs across the United States. The bottles and food trays are sorted by color, crushed into flakes, and made into a polyester fiber. Next, the polyester fibre is blended with cotton fibre, which is finally woven with traditional cotton yarn by Cone Denim to create the denim. The colour of the bottles used adds a very characteristic "caste" to the denim. Each pair Levi's Waste<Less product will include a minimum of 20 percent post-consumer recycled content, or, on average, eight 12 to 20-ounce bottles per jean. The goal is to utilize over 3.5 million recycled bottles for the spring 2013 Waste<Less collection.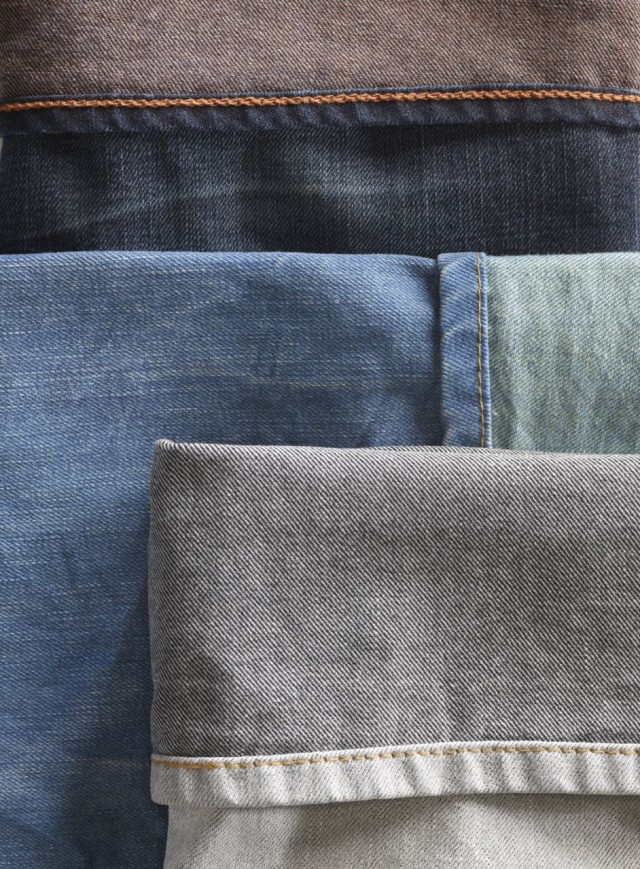 If the mentioning of Cone Denim and polyester in denim also made you think twice, once again you're not alone. Some of our first questions about this new project was, "is the denim woven at the North Carolina facilities?" and "is the polyester/cotton mix only used for the weft?" Luckily, we got an exclusive interview with one of the project developers from Levi's, which will be featured here at Rope Dye soon.