Levi's Vintage Clothing 1947 501XX (555)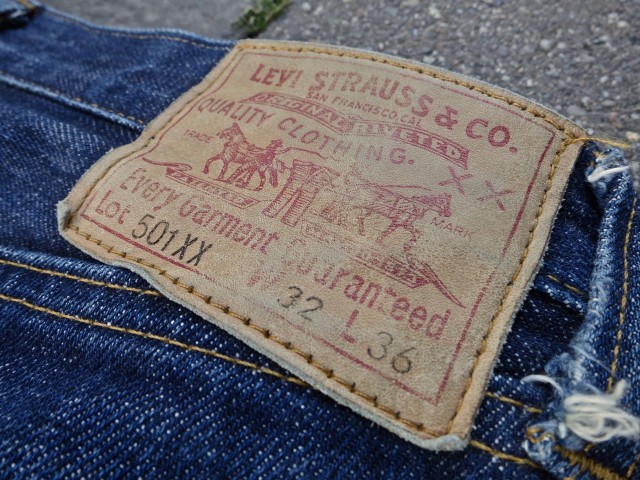 The 1947 501XX is often referred to as the quintessential five-pocket jean with its slim fitting top block, belt loops as the only measure of support, diamond arcuates, leather Two-Horse patch, and the list goes on. This particular pair is similarly one of the corner stones in my personal collection and essential to my relationship to Levi's Vintage Clothing. The jeans were produced around the turn of the century at the Valencia Street facilities and as far as I recall I acquired them in 2008 at the neat sum of DKK 400 (approximately $70) in complete deadstock condition – quite a steal it was. Now they've been retired to sit in the jeans collection that we are establishing in Brund, much more on that later.
Below the wear of the jean is compared to a brand new pair of 1947s.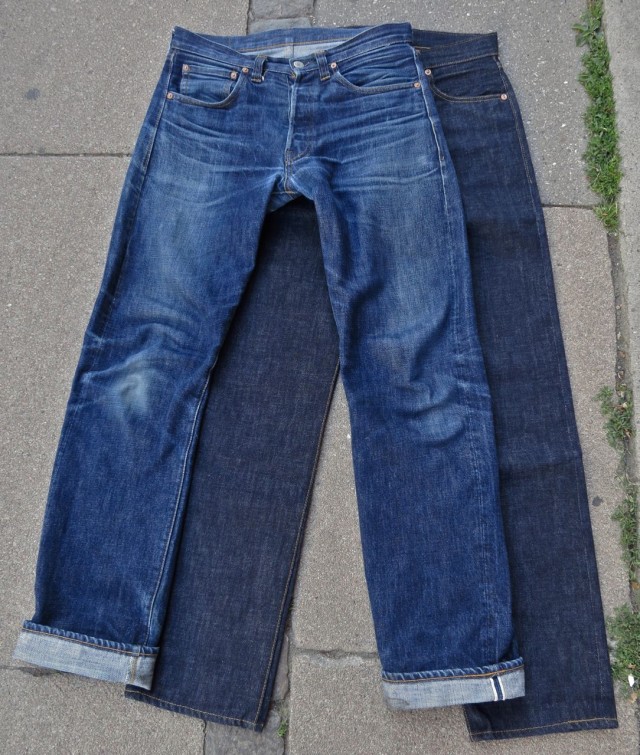 The redline selvage is almost washed away.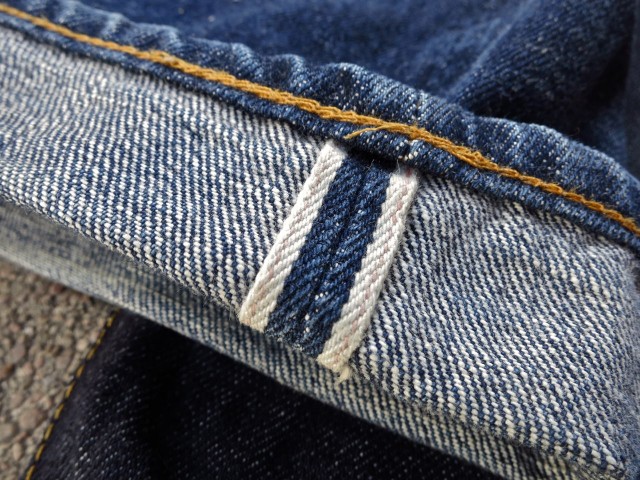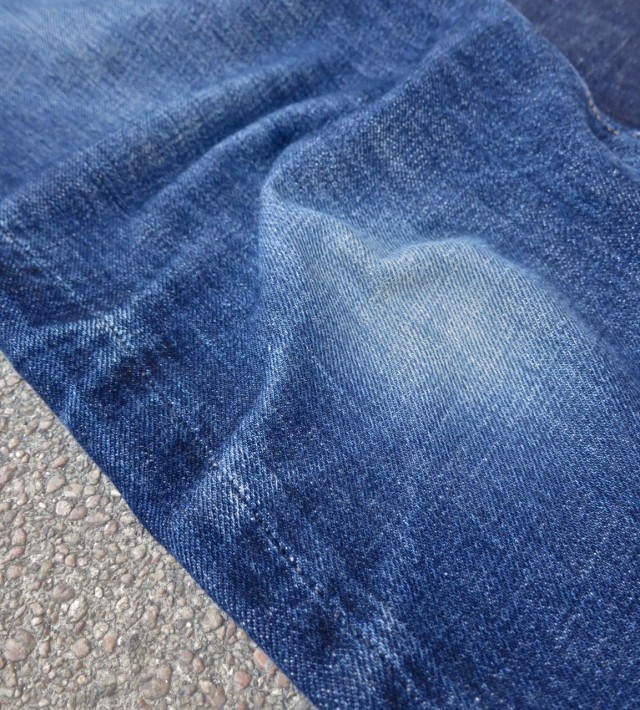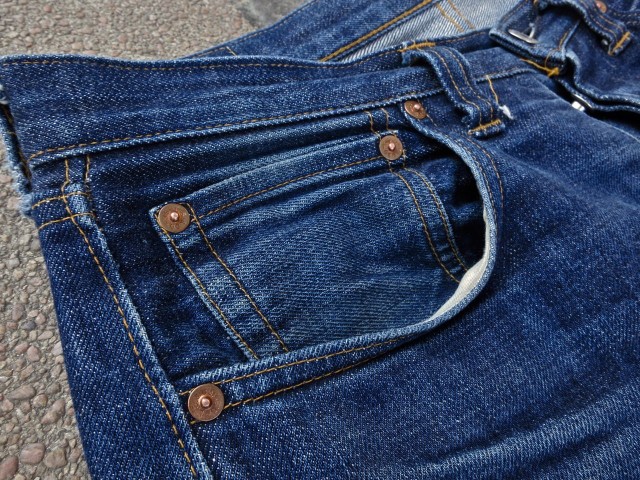 You know what that (555) means, produced in Levi's' own factory sure does have some special value.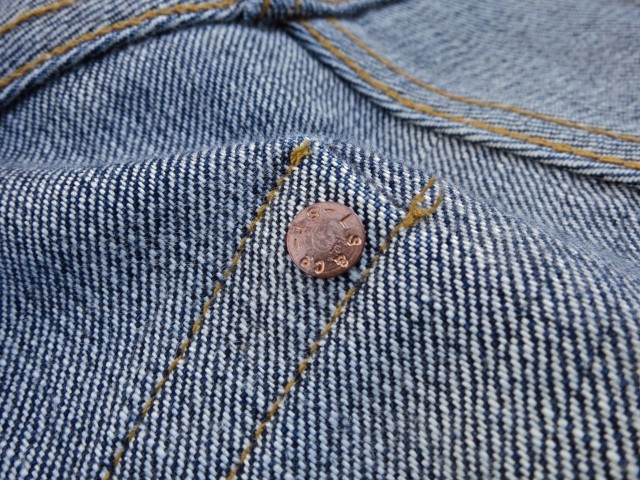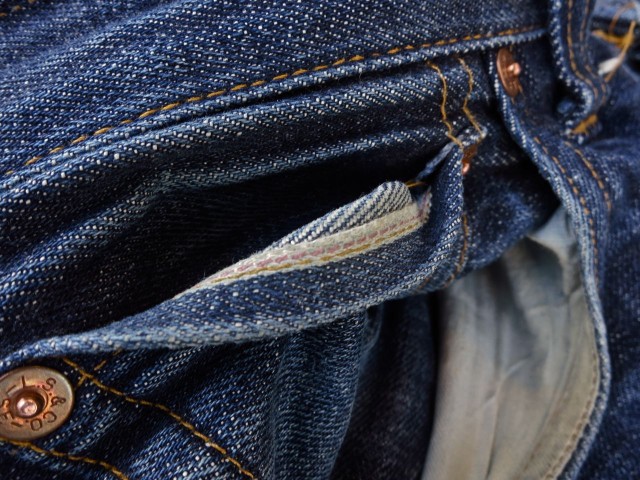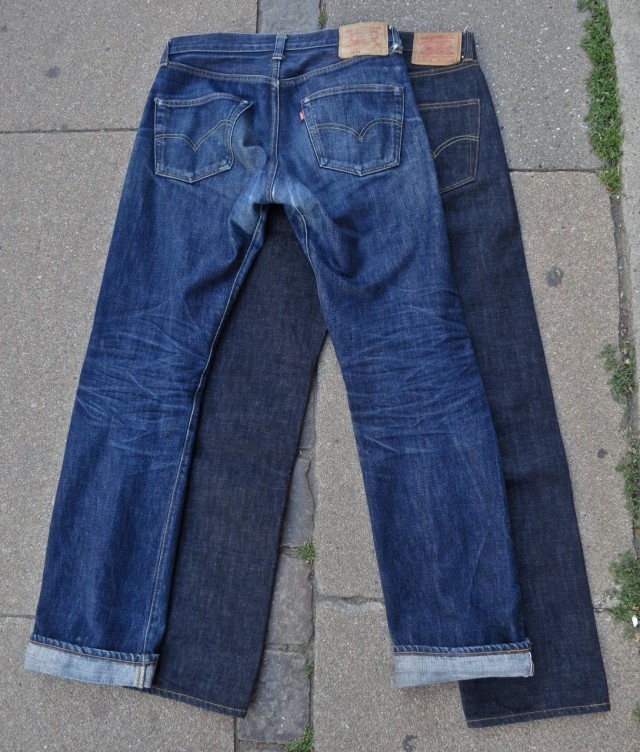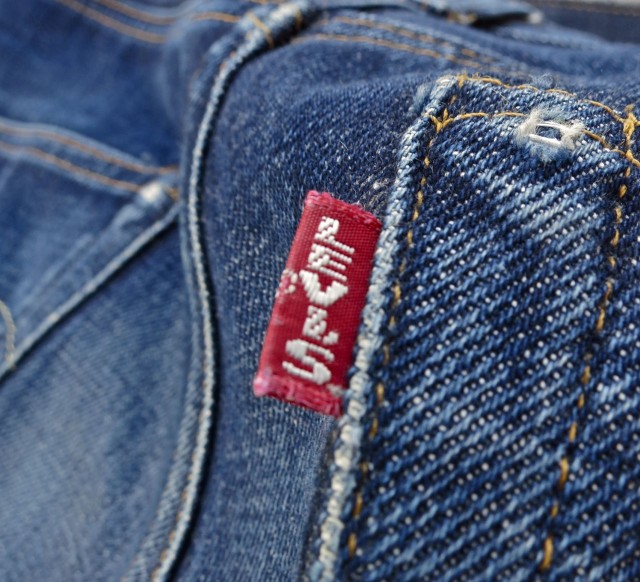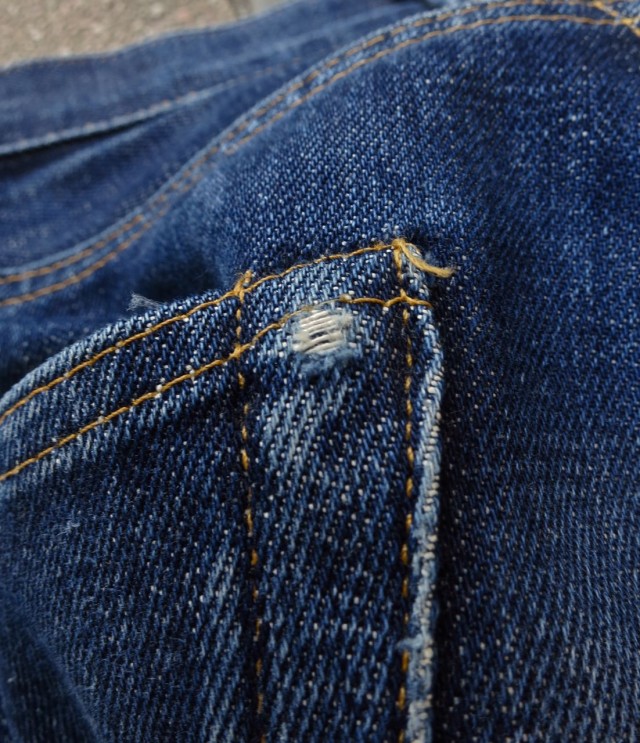 As mentioned above the 1947 is rather slim fitting in the top block and I had to have the crotch repaired numerous times until this giant pair of denim was sewn unto it – and it actually works.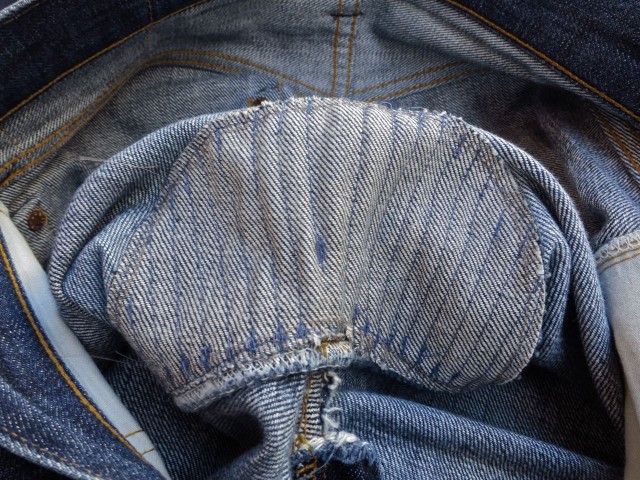 Owned by Thomas Bojer.