Finally, Now You Can Get a Proper 1950s Jean From Dawson Denim
Do you also find that it's difficult to find that perfect 1950s-fitted jean? Well, join the club. Luckily, Dawson Denim has made a jean that's shaped like the jeans of the late 1950s and the early 1960s. Like the aprons and bags they make, the jean is made of raw selvedge denim.
Each jean is manufactured in Dawson Denim's workshop in Brighton in the UK. They use vintage sewing machines like Union Specials and a Reece 101, which makes each garment charming and slightly different to the next.
The regular fitted jeans is made from 14.25 oz. Japanese redlined selvedge denim woven on man operated Toyoda looms; they only make around 100 metres a day. Strong, reliable hardware embodies the aesthetic of the jean.
Details of Dawson Denim's Regular Fit Jeans:
Stone thread correct from the late 1950's denim makers
Pockets made of British deadstock heavyweight cotton twill from WW2
British chrome leather patch branded by hand
Die cast heavy waistband button
Two prong nail fly buttons – a style was first patented around the 1870s
Copper branded washer and nail rivets
Hidden back pocket rivets
Poly/cotton core spun threads specially developed in Germany
1959 43200G Union Special hemming job
Co-founder Kelly Dawson was so gracious to give us some background details on the development of the jean:
"It was always the goal to make a jean," Kelly explains. "We started with the aprons and we planned for that to lead onto other pieces. Also we wanted the ideal fit there wasn't really anything on the market."
Kelly and her partner in life and business, Scott Ogden have very specific requirements in terms of fit, styling, attention to detail. But, the fact that they could make everything in the UK themselves was the most important aspect.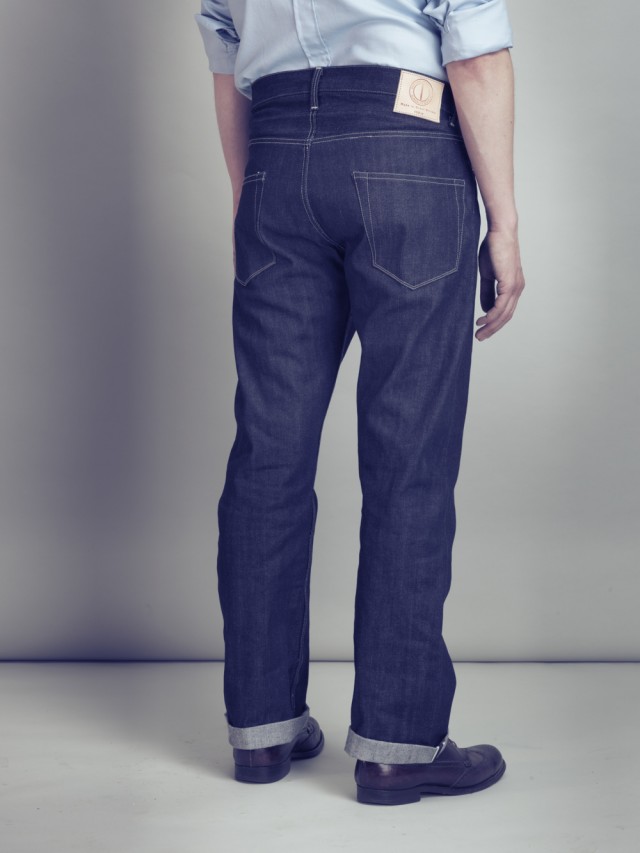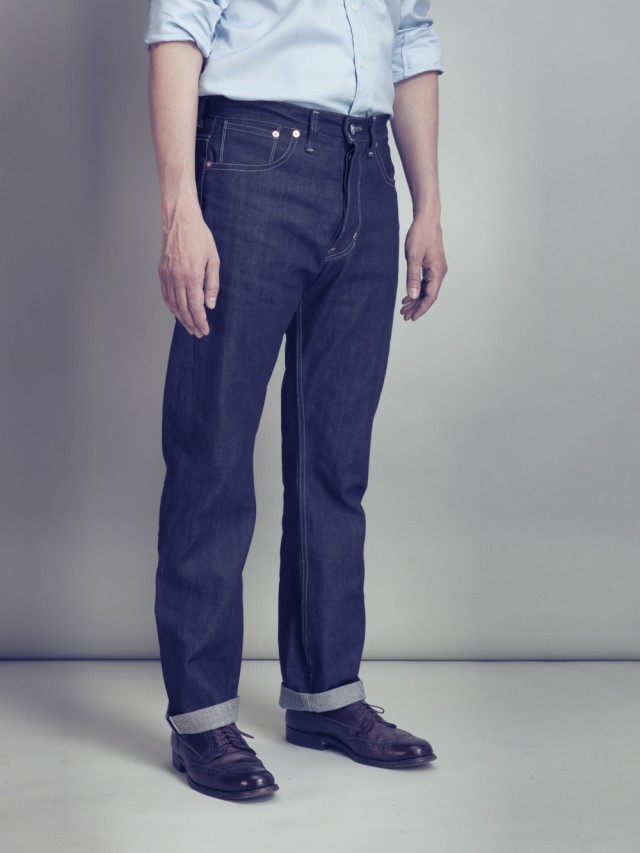 A question that often comes to mind when you hear about yet another newly introduced jean is what sets it apart from the rest.
For the Dawson Denim jean, Kelly highlights the fact that they are handmade on vintage sewing machines. This gives the jeans an appearance that computer guided sewing machines cannot reproduce. She also mentions the Durability Guarantee which comes in the form of a log book inspired by Scott's granddad's driving license from 1930. This guarantee gives the owner free repair service.
The denim used for the Dawson Denim jean is dipped twice (16 times). This gives it a deep indigo colour and a slightly red cast. The cotton blend is a mix of US and Japanese cotton. This gives slubs around 2 inches long and very compact. The fabric is pre-shrunk so buy the jeans to fit and don't worry about that first wash.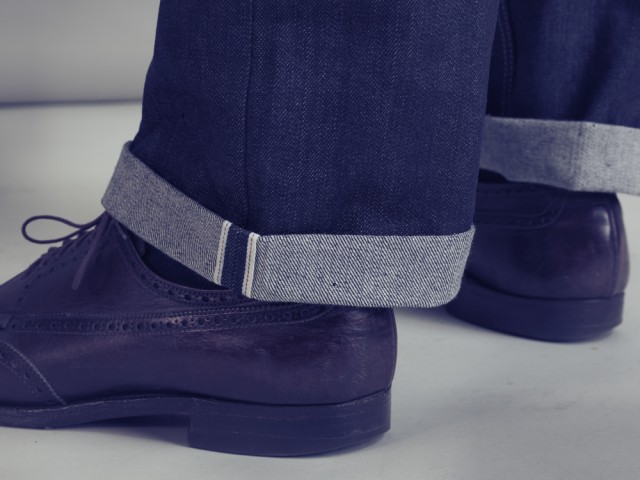 The Road to the Perfect 1950s Jean
Dawson Denim was launched in 2012, but the owner have been working with denim for the past 16 years.
So far, Dawson has mainly made a name of themselves making aprons. This almost extinct accessory was once used when men and women dressed for work in a shirt and tie.
The jeans are available at selected stockists (including Rivet and Hide) and Dawson's own website.