Since we first featured Cincinnati-based start up denim brand Noble Denim it has grown into something exciting.
The offerings started with two fits, the Truman Regular and the Earnest Slim Straight. Both offered in one Cone Mills fabric.
Now, Noble is offering small batch productions runs of new designs like waxed canvas pants, an original take on a denim jacket, and most recently beautiful leather wallets. And they are still offering the two original fits – now in multiple fabrics.
Their recently released lookbook features an in-depth look at what the brand has grown into.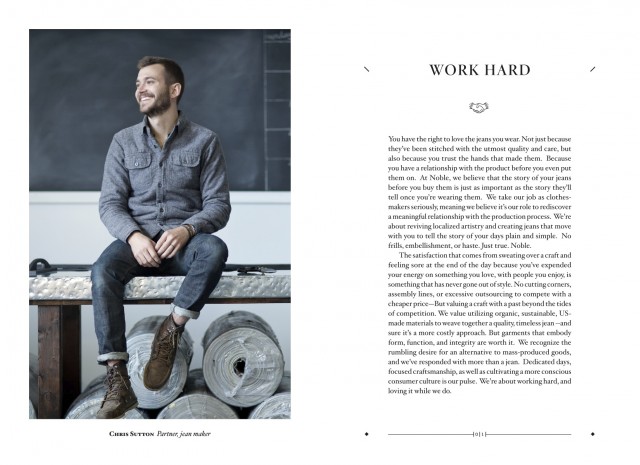 At sixteen pages, the lookbook delves into the brands origins and focus on organic, sustainable materials. The lookbook also sheds light on the new factory that helps produce Noble's garments.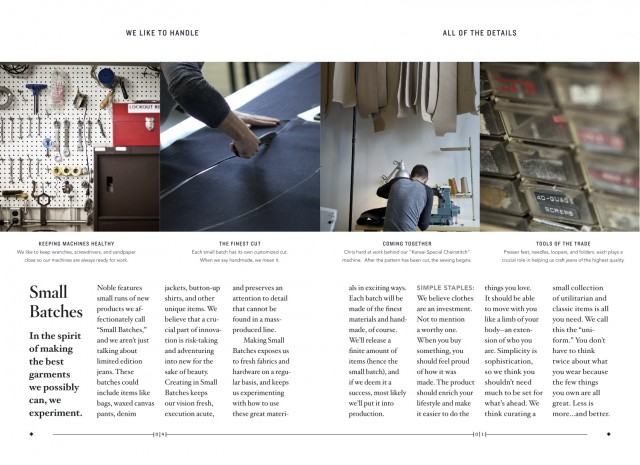 In it's inception, Noble was a one-man-brand.
Today, following with owner Chris Sutton's beliefs of US-made sustainable products, part of the production is being completed in a factory in Tennessee: A factory that has been deteriorated by the outsourcing of production overseas, but Noble's production is breathing life back into the factory and helping it's workers to do what they do best; produce damn good products.
Check out the full lookbook on Noble's website.