Weekend Madness: VIF Jeans Presented DENIM SATURDAY
Weekend. Who doesn't love the weekend?
Well, one thing is for sure, VIF Jeans knows how the celebrate the weekend to the fullest. Together with the guys from Eat Dust, Lee Jeans and Carhartt they organised a fine denim exhibition on Saturday, November 23rd.
VIF is a denim shop based in Rijssen in the Netherlands – and it has been going strong since 1987.
Hosting a denim event is hardly the invention of the wheel. But pulling off a happening like the DENIM SATURDAY event is something you don't see everyday. I simply couldn't resist attending.
Spoiler: They pulled it off.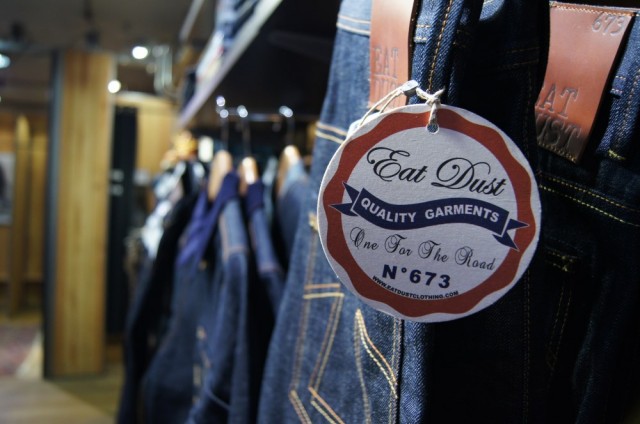 Eat Dust kicked off the show with the launch of their latest Ghostriders collection. The artwork for the collection is done by the renowned American artist Nicholas Coleman; known for his "preservation of the American west."
Besides garments, Eat Dust also brought along a bunch of rough and manly leather accessories such as wallets and belts.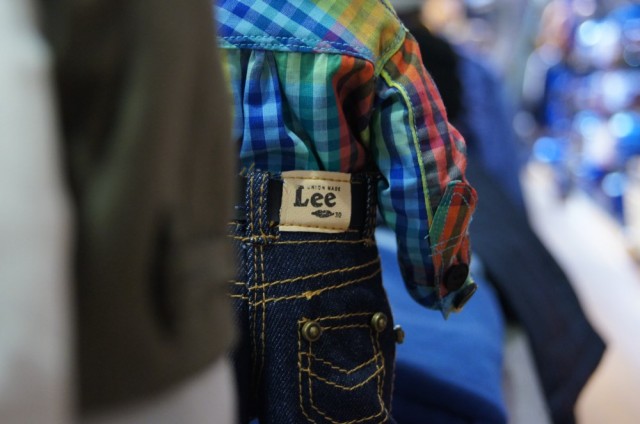 Lee Jeans had brought two 'acts' for the exhibitions; a showcase of superbly worn in jeans displayed throughout the store, and a presentation by Pol Houtkamp, the Dutch representative for the company. And Pol sure knows a lot about Lee!
By the end of the evening, Pol Houtkamp held his presentation.
With an endless amount of anecdotes and insider-knowledge, it almost felt like Pol had witnessed the story of Lee firsthand. You can read or take on the story of the H.D. Lee Mercantile Company here.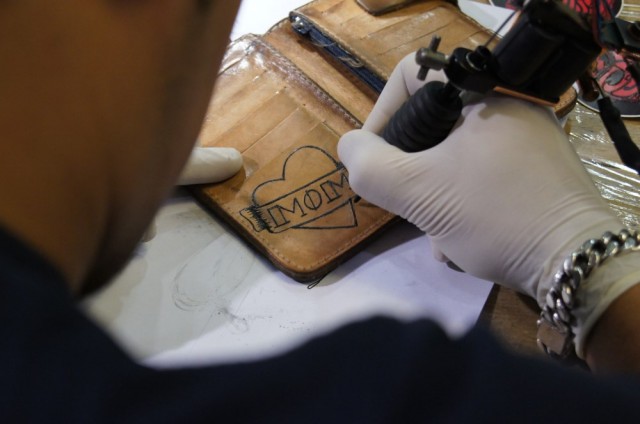 During the event, guests could also meet Dennis Tuparia from Carhartt. Not only did he bring stories of the old workwear brand, he had also brought along his tattoo gear to spice up some leather items with a little personal customising. Besides being a skilled and trusted representative for Carhartt, Dennis clearly also has some skills as a tattoo-artist.
All in all, the DENIM SATURDAY event was a great success. There was a lot to see, hear, and talk about on this fine evening. Check out this video documentation of the event.
Don't forget to follow VIF Jeans on Facebook. And if you can't make it to the physical shop in Rijssen have a look at their webshop here (mind you it's in Dutch).

Photography : Michael van Hal – Ouwe Paparazzi Photography.