The indigo-dyed 'sashiko' scarves from Stevenson Overall Co. introduce us to the aesthetic, skill, and beauty of traditionally handcrafted Japanese products.
The rich colours and fine detailing creates the perfect compliment your raws and Red Wings.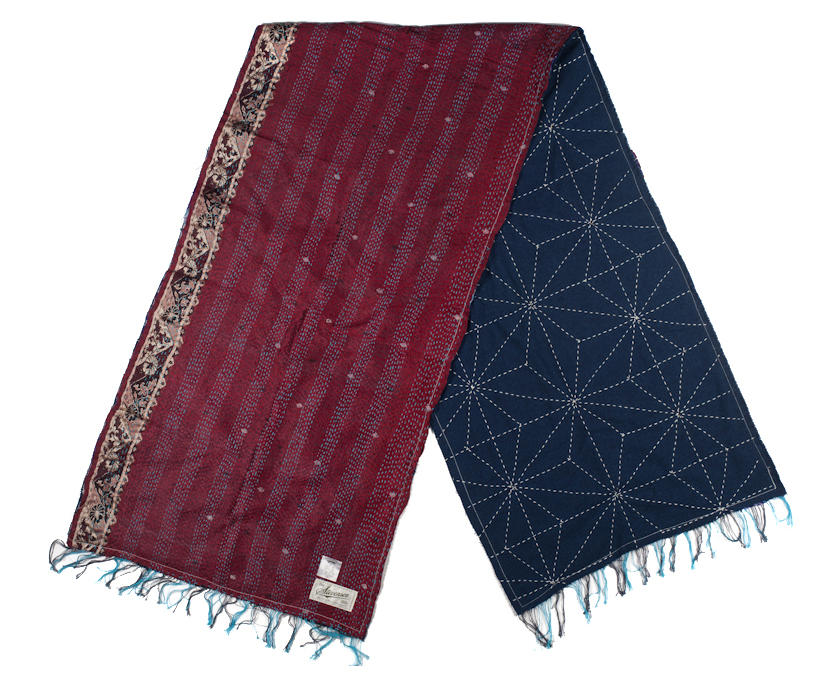 As always, Stevenson Overalls Co. continues to impress. They take traditional workwear and historical garments and give them a twist.
For inspiration this time round they make a departure from the Americana workwear and look to their home shores: Japan.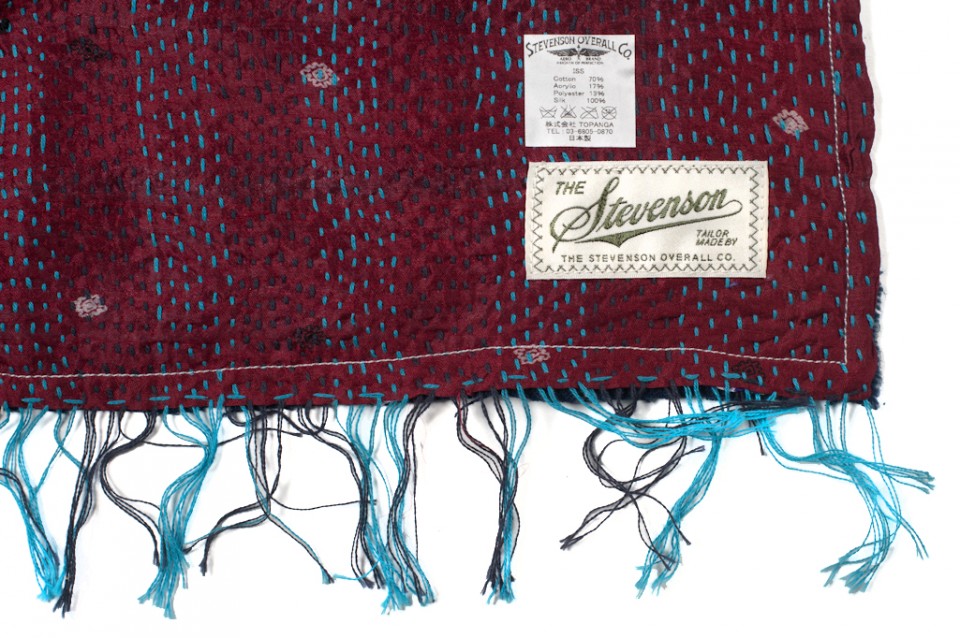 The scarves make heavy use of the sashiko method.
This traditional Japanese stitching method literally translates as "little stabs." It is used to reinforce areas of wear and strain with decorative stitch patterns.
Not only are the scarves themselves some of the most original we have ever come across, each piece is unique unto itself.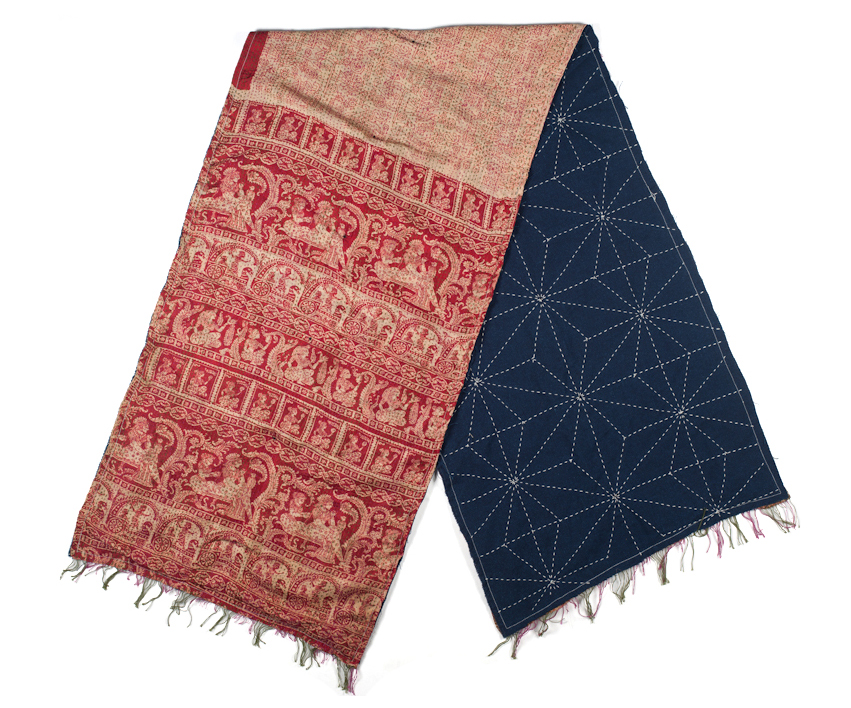 The scarves consist of various different fabrics stitched back to back using the sashiko method.
On one side you have an indigo dyed plain cotton blend which highlights the white sashiko stitching perfectly. The other side is a highly printed, predominantly red fabric unique to Stevenson.
A number of different decorated fabrics are mixed and matched when creating the scarves. Due to their handcrafted nature, each piece is unique. You won't get the same scarf twice.
I love to see a brand mixing these influences within a collection in such a fluid way. This is something I would quite happily hang on my wall as much as I would proudly wear it.
The scarves, along with a great selection of Stevenson clothing, are available through Self Edge here.