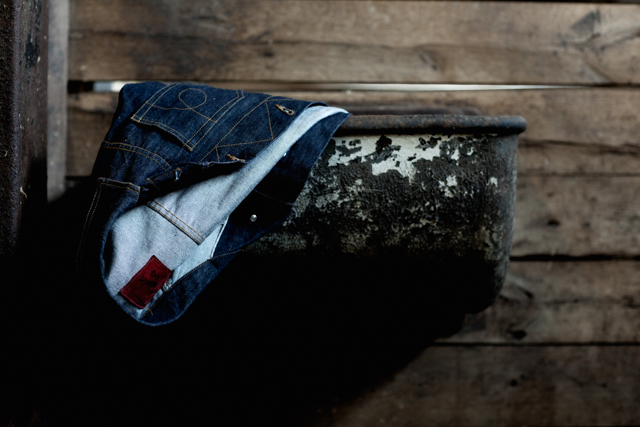 Handmade denim brands are on the rise. California has Roy Slaper, Sweden has Unionville, New York has 3×1, Norway has Livid Jeans, and Canada has it's very handmade denim brand as well. Yet the notion of 'handmade' is a little misleading as all jeans are made by hand, whether it's the >30$ jeans you find at the mall or the +300$ jeans you buy at stores like Self Edge. To talk about jeans that are locally hand crafted by skillful artisans and history-preserving enthusiasts would be a more precise description of the products of such brands. Outsider Denim certainly belongs to that last category. We asked the founders Colin Cripps and Antonio Teixeira (Tony Tex) to tell us a little more about themselves, their relationship to denim and how it all began.
You seem to have a passion for the history of clothing, how did it all begin?
Colin: "For me it started over 25 years ago, when I was introduced to 50s era, jeans, horsehide jackets, pointy toed shoes, and creepers."
Tony: "When I was 17 (in 1987) I went to stay with my family in California. My cousin took me to the Rose Bowl to buy parts for his old car and to get some old pairs of Levi's jeans because he said they fit better. I ended up getting 4 or 5 pairs of little did I know Big E Levi's at $10-$20 a pair. The Rose Bowl flea market blew me away, it was like nothing I had ever seen in Canada. And the vintage Levi's did fit and look better than any new Levi's you could buy in stores at the time. I remember my girlfriend ended up taking them and cutting the front of the button fly off exposing the buttons, it was an 80s thing. Anyway that kick started my love for vintage denim!"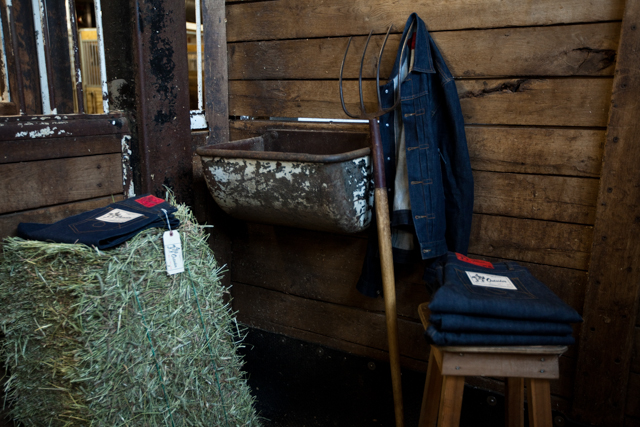 A well kept secret to the world for five years, Outsider Denim was founded back in 2008 by Colin Cripps, a seasoned guitarist, performer and record producer, and Antonio Teixeira, an accomplished amplifier builder and musical equipment designer. In addition to their love for music the two share a passion for denim. Using premium Cone Mills shrink-to-fit selvage denim and crafted in Toronto, Canada, the Outsiders have refined great denim styles of the 30s, 40s and 50s into contemporary vintage styled jeans and jackets.
What was your motivation to start Outsider Denim?
Colin: "Outsider was partially born out of frustration in no longer being able to find the vintage denim I wanted."
Tony: "I found 60 yards of deadstock Cone Mills denim from the late 60s or early 70s and asked Colin if he wanted to make some jeans for us wear. I though if I can build guitars and amps how hard could jeans be to recreate?"
As with any shrink-to-fit denim, a 'ceremonial soak' is recommended before you start wearing your Outsider Denim jeans. Colin and Antonio prefer 15 minutes, but you can go much longer than that to get more shrinkage out of the fabric. Once they've had enough, throw them in your washer on a spin cycle to remove the excess water. Remember to always turn your jeans inside out when you soak or wash them – always! Pull them out of the washer, reshape them and hang to dry. Never ever, ever put those beautiful jeans into the dryer – ever!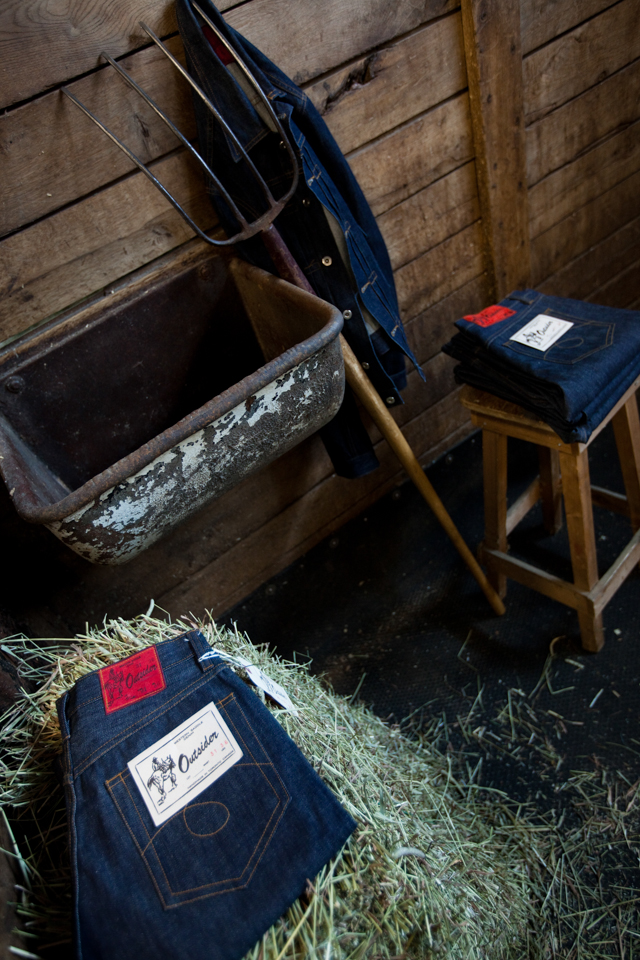 Why do you think denim has become so popular recently?
Tony: "I think it took the "new" Japanese denim scene to re-educate the public on what great denim should be like. I remember my Canadian and USA made jeans would last forever!"
Do you remember your first pair of jeans?
Colin: "Yes, a pair of cheap Levi's copies made in Canada. I was probably around 10 at the time. I then graduated to GWG's."
How many pairs of jeans do you have in your private collections today?
Colin: "25-30 pairs."
Tony: "Around 20 pieces including jackets and jeans."
Which pair are you most proud of?
Colin: "A 1940s pair of GWG Cowboy Kings that fit me perfectly. I also have a 1930s GWG Cowboy King single pocket buckle back jacket that our own style#1 jacket is modelled on."
Tony: "I have an early 50s Levi's 507XX jacket and a late 50s GWG Cowboy King Jacket that I'm rather proud of."
Choosing the design details of Outsider Denim Colin and Antonio relied mostly on Colin's large vintage denim collection, especially his collection of the Canadian made GWG brand of the 30s and 40s.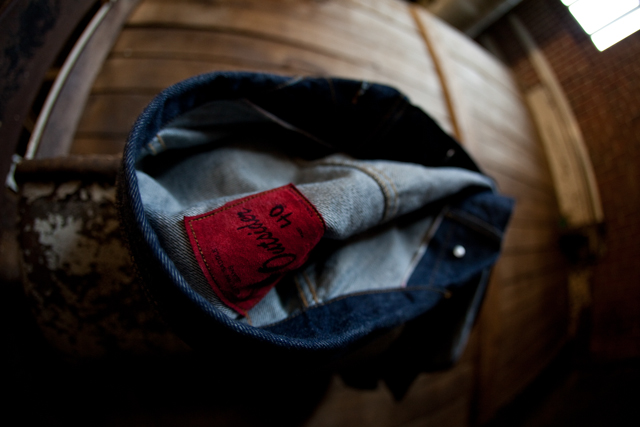 Do you collect anything other than denim?
Colin: "Guitars, radios, and records."
Tony: "Vacuum tubes, guitars and amps, old books related to mid-20th century graphic design and audio tube circuits, records, and Eames furniture."
What's the next big step for Outsider Denim?
Colin: "Our next goal is to gain a retail presence in Europe and Japan and a stronger online persona. Visit the Outsider Denim website to see all products in detail."
Photography: Andrew Baughn.