Red Wing Shoes Shop Amsterdam: 2nd Shoe Care Day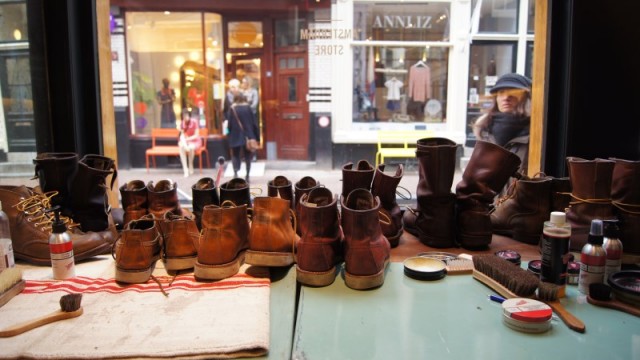 Yesterday, on Saturday the 16th of March, Red Wing Heritage held the second 'shoe care day' in the Amsterdam shop. Standing in the store front for eight hours straight, shop manager Mitch de Vries and Red Wing Heritage representative Matthijs van Meurs serviced customers' beloved boots free of change. Quite a spectacle it was with beautifully worn in boots lined up in the big window.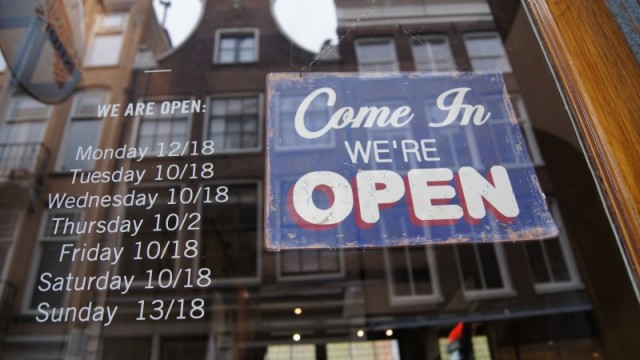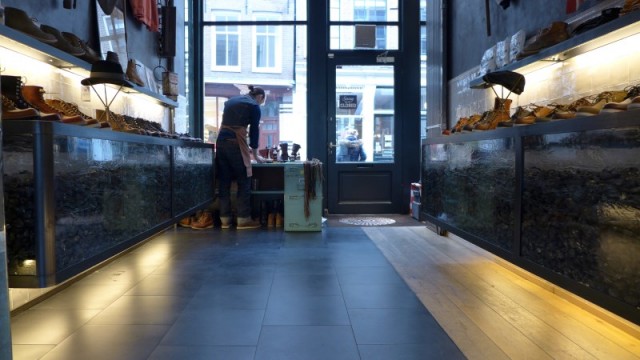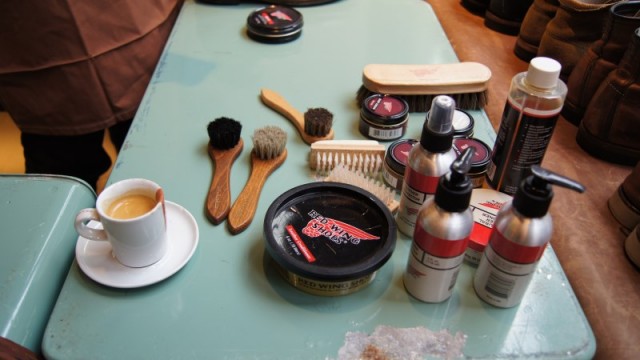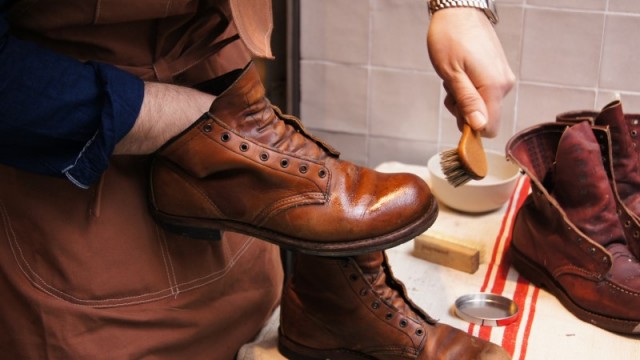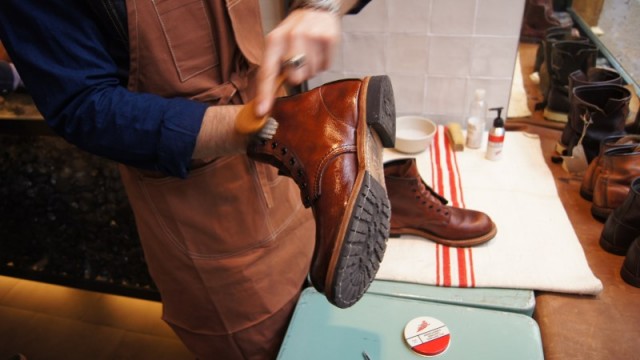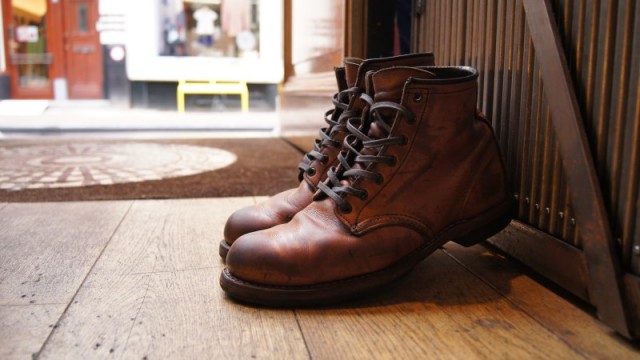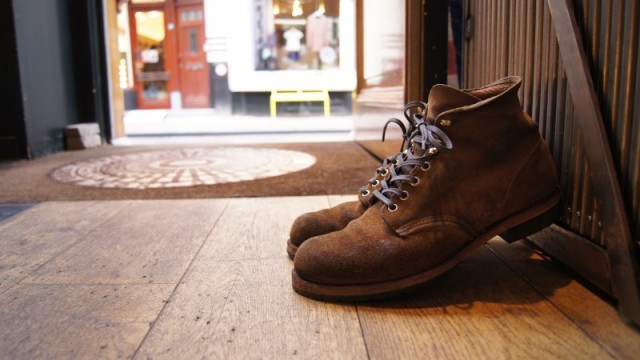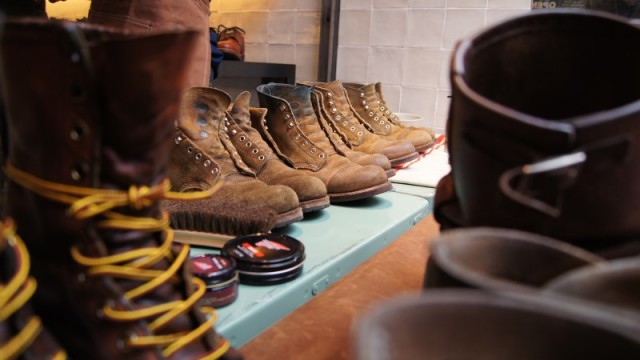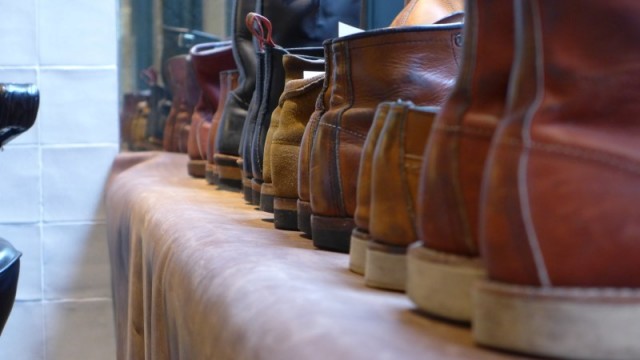 Learn more about how to care for your Red Wings here.
Words and pictures: Michael van Hal / Ouwe Paparazzi