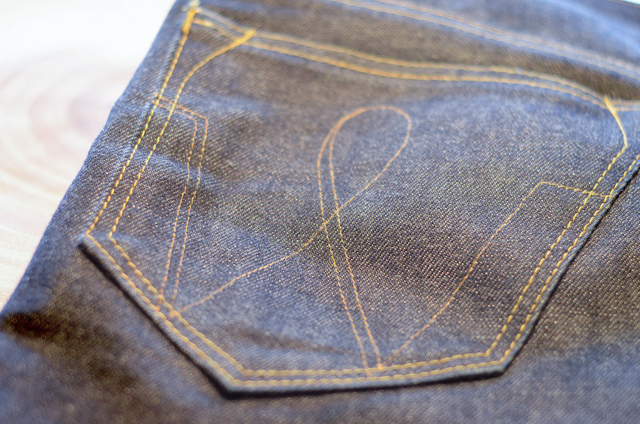 There are handmade jeans and then there are 'benchmade' jeans. Benchmade is an old term used about start-to-finish custom-made tailored clothes. One of the few benchmade brands around is the White Horse Trading Co., founded with the simple belief that quality denim goods can and ought to be made in the USA. The son of a professional sewer and a successful architect, it was in founder Ryan Martin's genes to draw and sew and he first sat behind a sewing machine at the age of 7. He started out with the idea to make a tie out a Filson jacket, went on to make vest out of Pendleton wool before he realised that he wanted to make jeans. Still, he was a little reluctant and the aim was to produce the best pair of jeans on the market, possibly the best to ever be produced. You decide for yourself whether he succeeded.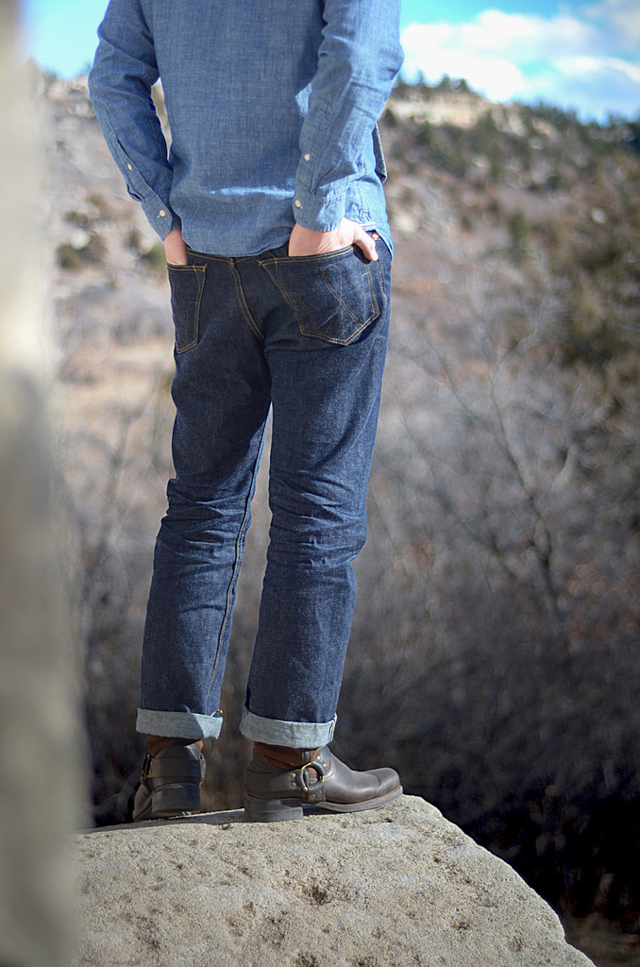 The design of the jeans is a tribute to the pioneering country musician Dwight Yoakam, who Ryan describes as the original skinny jeans wearer. Aiming to create an accessable slim fit that hits the middle ground between contemporary slimness and authentic styling, the fit is inspired by the old school Levi's 517 with a slightly lowered rise.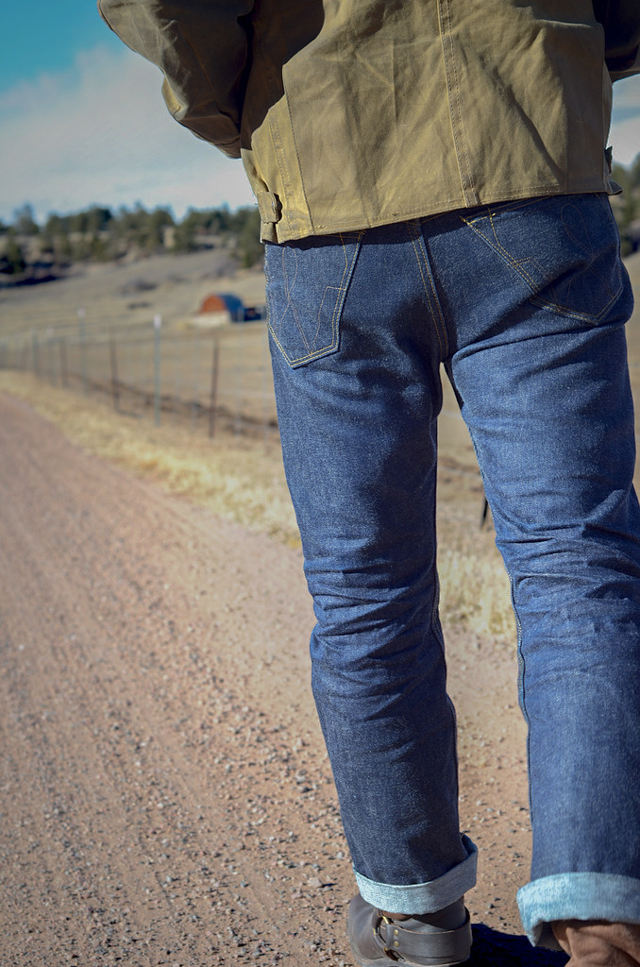 For Mr. Martin it all comes down to fabrication and finish. The jeans are made with a single-needle construction. They have riser seams instead of standard machined felled seams, which adds extra durability. Riser seams are commonly found on turn of the century workwear. The fabric is a heavyweight 14 oz. redlined Japanese selvage denim. Components are self-enclosed, which means that not raw fabric edges or serged edges are showing. Pocket bags are made of a heavyweight 10 oz. duck cloth. Hems are roped. Buttons are pure copper, as are the hand-set rivets and burrs. The back pockets have hidden rivet and the belt loops are made with a extra-heavy construction. The jeans are offered in a standard 37″ inseam length with the option of having it customised upon request.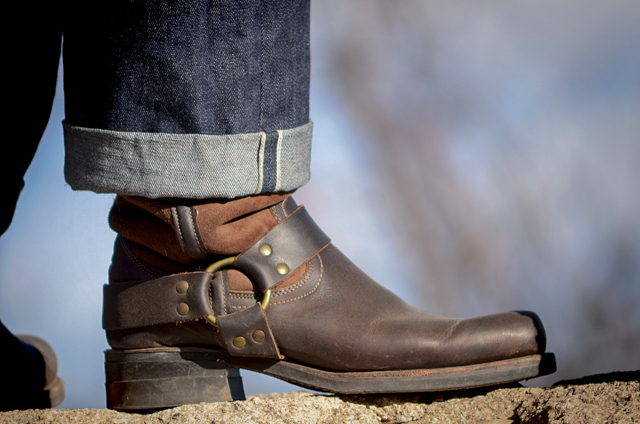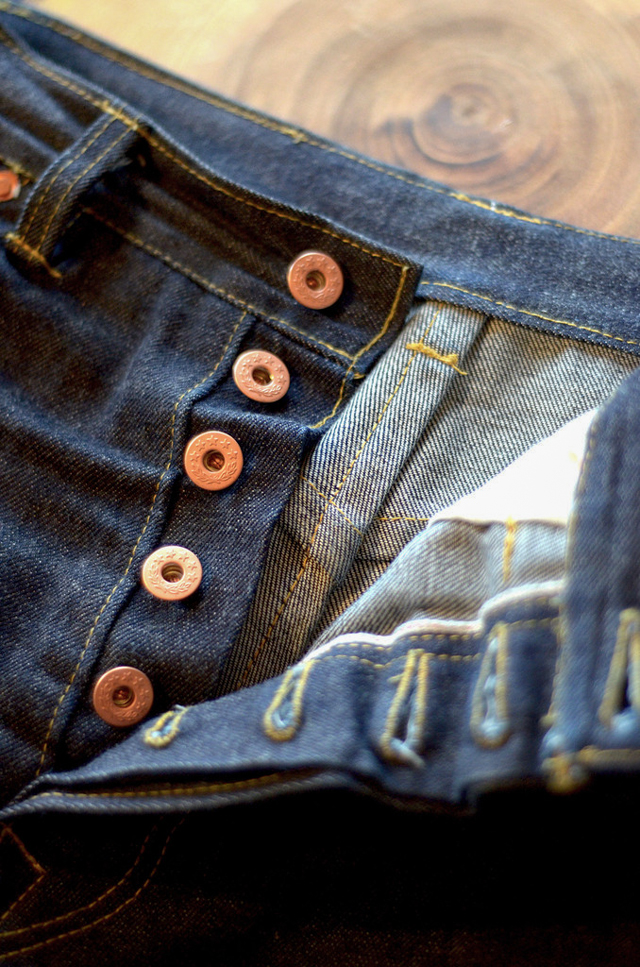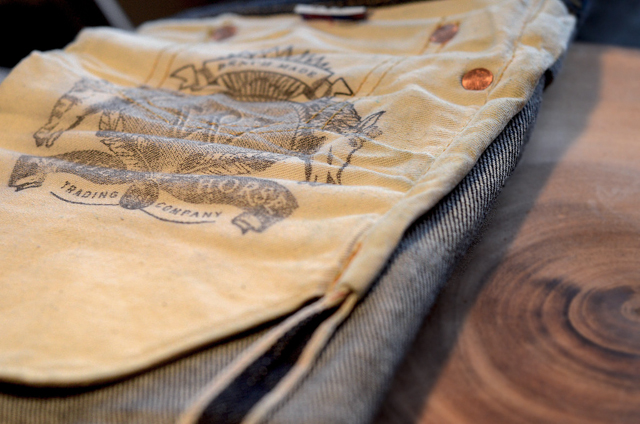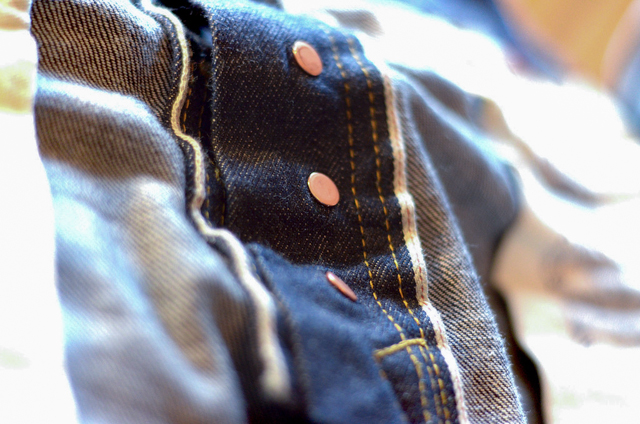 To find out more visit the White Horse Trading Co. website – and remember to follow the brand on Facebook.
Words: Thomas Bojer. Photography: White Horse Trading Co.