Rope Dye Editorial for Fall/Winter 2019 – Paying Tribute
In our first editorial, we look to inject a little warmth into the winter months and work with brands we feel define the core philosophy of Rope Dye.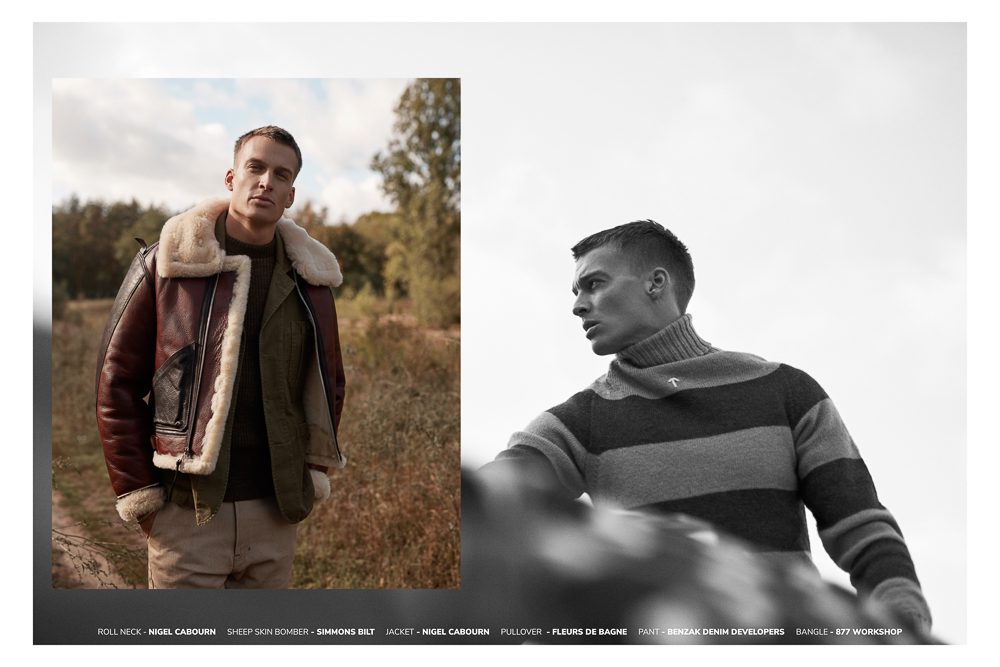 The idea of the Rope Dye Editorial was born on a sunny summers day sometime in May. We were sat there at a cafe with an amazing photographer. This amazing photographer also happens to be Daniel's girlfriend, Annyck Benth. As you can imagine she's been rather present and indeed part of the Rope Dye adventure. And she has had to endure us talk, we talk a lot.
Whatever we were talking (at great length) about, in her very direct manner Anny just stated: "why don't you guys shoot an editorial?" A moment of reflection went around the table, glances were exchanged. Glances full of meaning and understanding. Meaning, why the fuck have we not done this before and understanding we are idiots for not having thought of this ourselves. This was all distilled into the reply "it's not a bad idea, let's keep it in mind." And in mind, it was kept.
A picture is worth a thousand words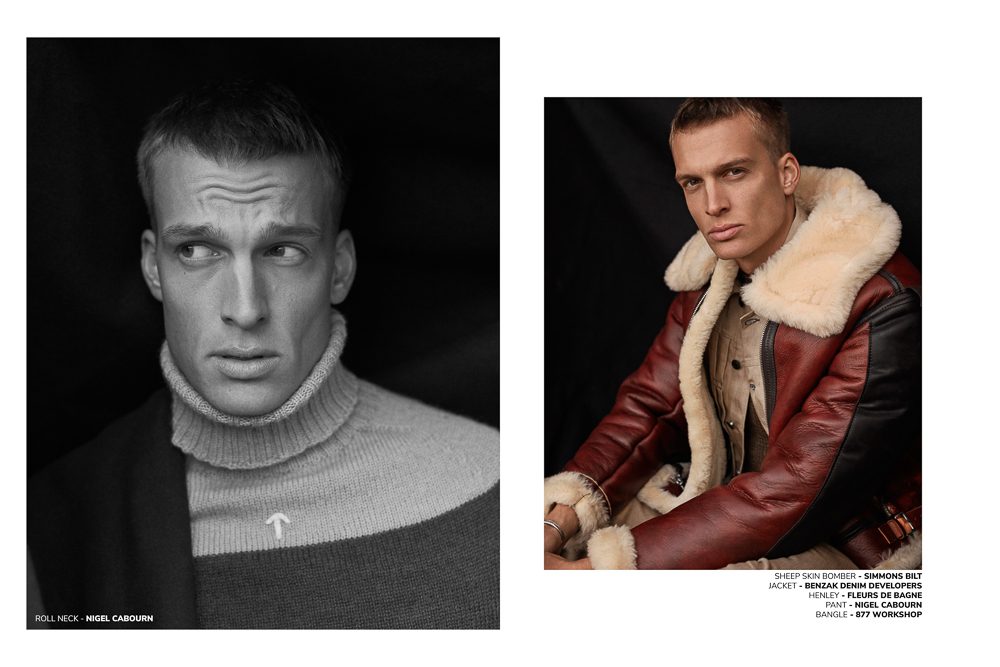 The genius of this particular idea, especially in the field in which we work, is that it allows us to demonstrate a great deal through a few images. We can demonstrate an aesthetic, an understanding and command of styling, a creative authority and access to the garments, goods and talent needed to pull off such an endeavour.
It also allows us to make our philosophy tangible in a very visceral way. At the foundation of Rope Dye is a love for product. Things that are made in the best possible way by people who share our passion, understanding and philosophy:
"If you make it right the first time and if you make the right choice in what you buy the first time, there is no need to make it again or buy it again. Basically buy better, buy less."
When the ball got rolling. One-piece fell into place after the other. It was a domino effect.
A guiding light in photography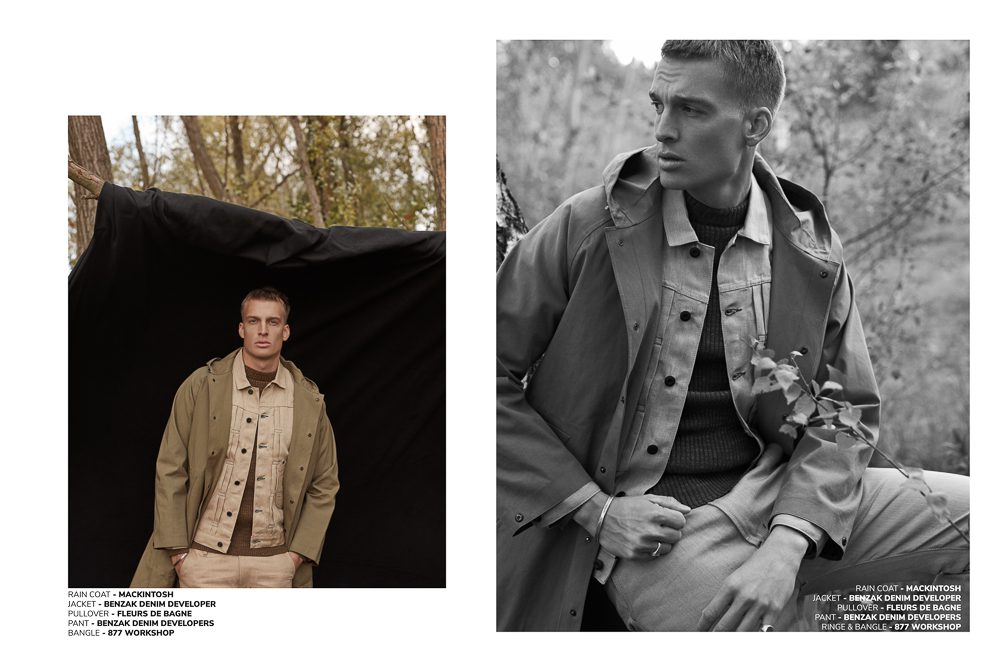 It was unfortunate that one of the defining inspirations for the shoot was born from the loss of one of photography's guiding lights, Peter Lindbergh. On hearing the news of his death we naturally looked to the man's work. But it was one quote in particular that caught our attention It said all that needed to be said:
"A fashion photographer should contribute to defining the image of the contemporary woman or man in their time, to reflect a certain social or human reality. How surrealistic is today's commercial agenda to retouch all signs of life and of experience, to retouch the very personal truth of the face itself?"
Lindbergh here is, of course, talking about the people in his shots. His work is defined by showing the inherent beauty of a person, perceived flaws and all. It's a world away from today's norm that insists on showing a retouched facade defined by the whims of fashion. We feel very much the same way about clothing. Any garment should be produced in such a way that "all signs of life and of experience" will only serve to enhance the wearer's inherent style defined by his lifestyle.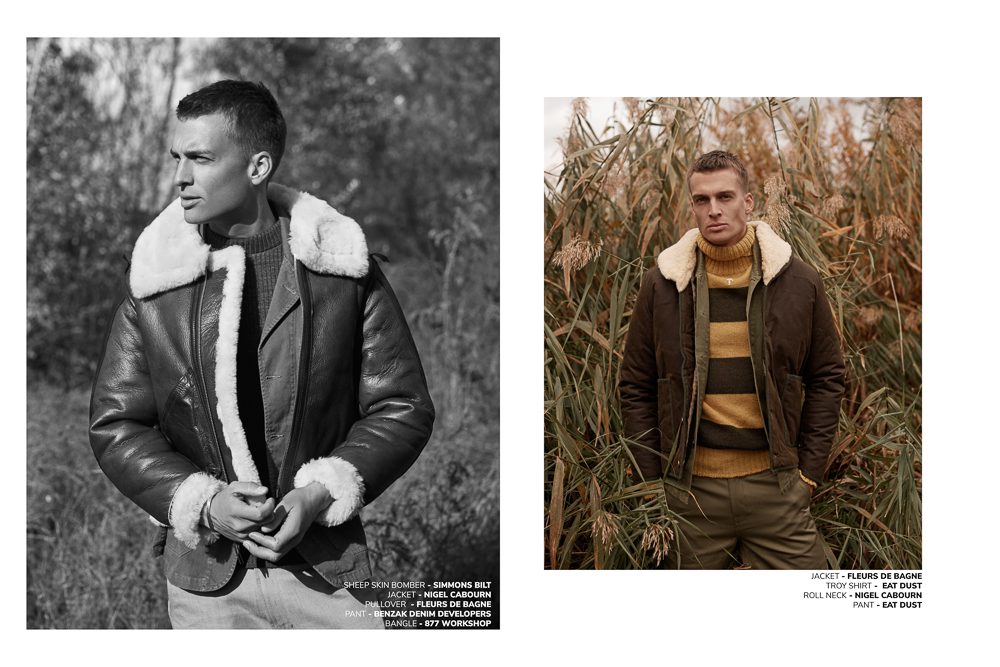 There was a philosophy behind Lindbergh's work that aligned with our thinking but It was one series of shots in particular that heavily influenced the shoot. It was a simple enough idea, setting up a black background outside in nature. But this seemingly simple idea carries with it so much weight and dimension. He brought the sterile, static setting of a studio and threw it to the whims of nature. We loved this look and this idea, but we didn't want a one to one copy, certainly not! So we simply put this in the hands of Anny. She took the idea and ran with it, putting her style and spin into the idea and realizing it in a way that exceeded even our best expectations.
The brands we love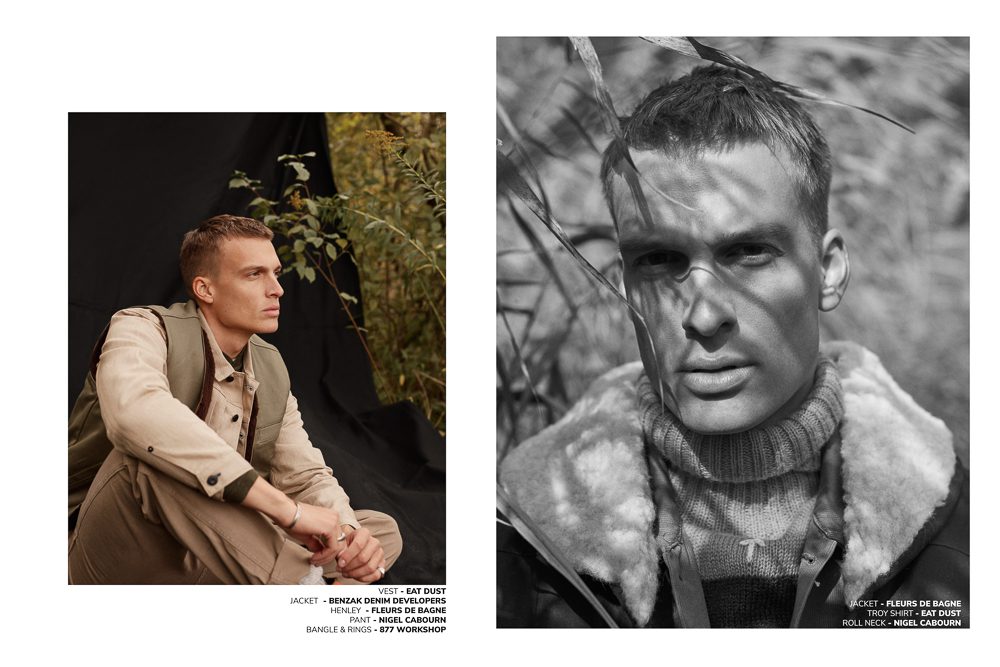 The choice of the brands was a collaborative effort between Daniel and I. They had to share the same values that we propound here at Rope Dye. Quality, durability, narrative, ethics and craft. We are lucky, truly lucky, that we've spent careers working with just such brands. It was a few phone calls, the guys were in and the styling started. I relied heavily on Daniel's decades of experience when it came to styling and curating a narrative within each outfit.
Drawing on years of knowledge and experience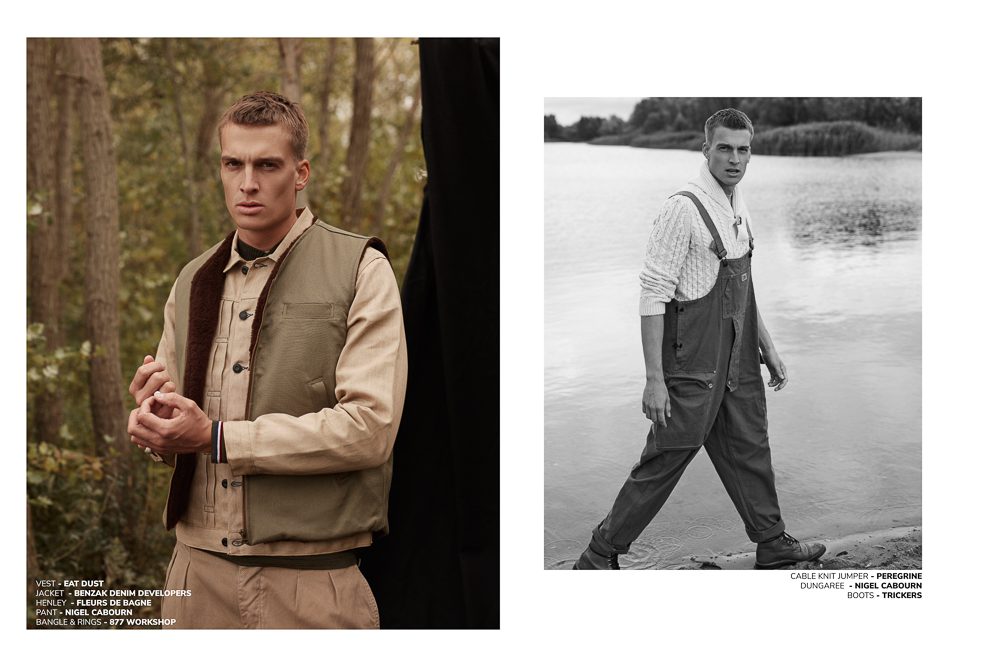 Daniel chose to challenge the expectations of a winter collection but combining warm colours that are normally associated with a more tropical or desert feel. A stark contrast to the normal wintery association of blues, blacks and greys. The outfits are intended to inject a much-needed feeling of warmth into the winter months and show us that these colour pallets should not be shied away from at any time of the year.
As we said, this is a Fall/Winter shoot, so all of the pieces you see here are actually available in stores and online right now. We've left links to the various brands in the descriptions below so if you see anything that tickles your fancy, head on over and show these guys some love.
We are eternally grateful to the trust and support shown to us by the brands involved. We are also so very thankful to our model, Felix Reimers. To Astrid Scheppan for the makeup and grooming and of course, this would have been nothing (literally nothing) without the help and support of Annyck Benth. Thank you, guys!
All about the brands in detail
It was essential for us to choose brands that represent the core values of Rope Dye. Namely quality, ethics and integrity. We are very lucky that over the years we have built up close relationships with such brands and call many of them friends. We are also very lucky that these guys trust us enough to send us a pile of gear for a couple of days. Trust us to represent their brand in the right light and alongside other such brands. Also, trust us not to flog it all on eBay and piss off to the pub.
877 Workshop
877 WORKSHOP are Sylvia and Daniel Janssen – a husband-and-wife team who just love almost forgotten crafts and techniques. They investigate and learn these techniques, bringing them back to life with new designs. Since 2012 877 WORKSHOP has been manufacturing casual goods for men with a contemporary and effortless look in their workshop up in Hamburg, Germany.
Benzak Denim Developers
Benzak Denim Developers is a denim brand hailing from Amsterdam in the Netherlands. They are dedicated to making garments which are functional and of the highest possible quality where every detail and each stitch has a purpose. The products are timeless, becoming a part of your lifestyle instead of a disposable fashion item. Founder, Lennaert Nijgh started Benzak Denim Developers way back in 2013. He had the notion to combine Japanese quality and craft with fits suitable for us Europeans. A few years later in 2016, he brought part of the brand closer to home with a line cut and sewn in the EU.
Eat Dust
Eat Dust is a Belgian denim brand founded back in 2010 by Rob Harmsen & Keith Hioco. The pair have been long term friends, raised on punk rock, skateboarding and a hands-on attitude. Together they have a huge amount of experience in the fashion world, cutting their teeth with brands like Diesel, G-Star, Lee, Eastpak and Raf Simons. But after years with these corporate guys what else should a couple of skate punks do, start out on their own of course. Eat Dust was born! Founded on the principle of an uncompromising vision and pursuit of quality, integrity and originality. They seamlessly merge counter cultures of music, Western, military, Americana and motorcycle subcultures with classic menswear into a contemporary lifestyle brand.
Fleurs de Bagne
Fleurs De Bagne was the code name for French prisoner tattoos from the early 20th century and takes its inspiration from military and maritime workwear from the same period. This brand feeds into a strong history of rebellion and revolution. It's the love of beautiful fabrics, hand-dyeing with indigo and sub-cultural reference is imaginative and evocative and truly delights in this digital age. All proudly made in France.
Nigel Cabourn
Nigel Cabourn is unique, both as a man and as a brand. For over 40 years he has been consistently producing collections that stand apart from 'fashion' trends and this has turned him into a cult figure in the British fashion scene. The strength of his collections comes from Nigel's encyclopaedic knowledge of vintage military, outdoor and workwear pieces. He has a singular ability to distil the inspiration found in his enormous archive of vintage garments and combine it with inspirational stories of real people in history into a range of garments that are truly unique.
Simmons Bilt
Based in Scotland, the Simmons Bilt Clothing Company manufacture some of the finest leather jackets we have come across. Using only the best materials and hardware and combining the spirit of heritage and authenticity found in traditional craftsmanship. Simmons Bilt creates vintage-inspired outerwear garments with everyday functionality and fit. A Simmons Bilt jacket is a true heirloom garment, it will last a lifetime and develop a unique character the more it is worn.