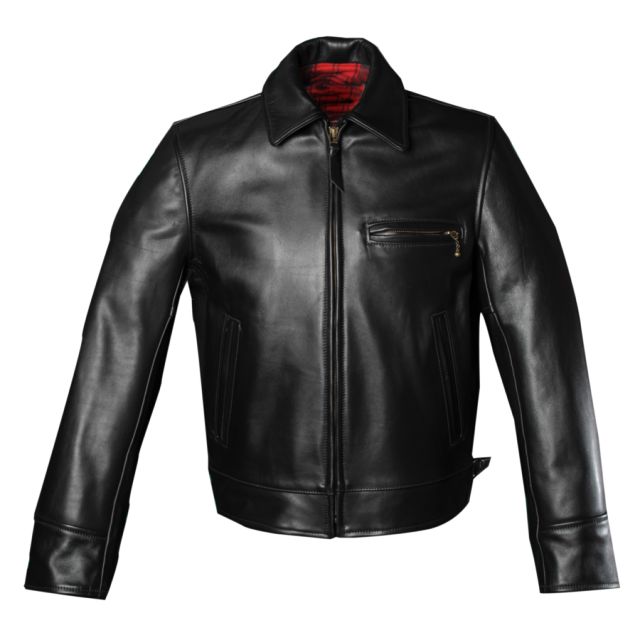 If you have ever read my short bio bellow you will see that something I am very proud of is being from Scotland. As a Scotsman living abroad it puts into perspective the general good impression people have of Scotland and its people, history and of course the Whiskey. Slightly less known is the rich traditions of craft and the industrial heritage that Scotland has. Most, if not all heavy industry has vanished, however the small craftsmen remain keeping alive traditions and skills which could so easily have fallen to the wayside. All of these crafts require skill, patience and time. All of which seem to be counter to the modern view of how things should be done. Therefore it gives me great pleasure to write about a home grown brand which still carries those qualities of craftsmanship, Alexander leathers.
We first became aware of Alexander Leathers during our tour round the Bread and Butter Berlin in July. Michael, Thomas and I came across Steve and Will. They were kind enough to give us a full run down of their jackets, where the design came from, the leather, the craft and the history behind each design. The jackets were something else entirely, the kind of quality you have to see and feel in person. The weight, the leather and the craft spoke of really skilled people who love what they do.
Of course we kept in contact after the show and recently Steve was kind enough to take a break from his busy schedule to have a chat and give us a brief rundown of Alexander Leathers.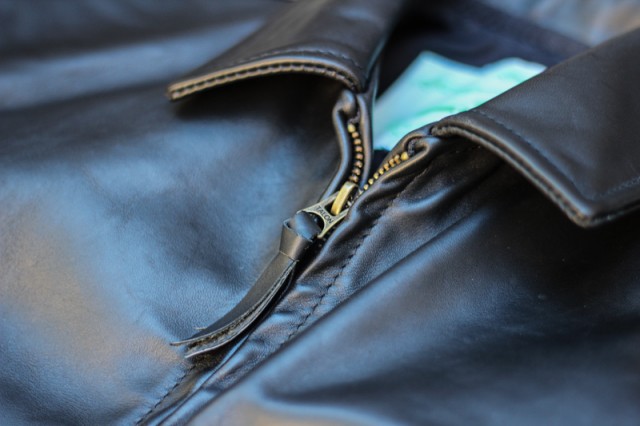 Yourself and the staff at Alexander Leathers clearly have a passion for well crafted garments with history, how did it all begin?
"Will and I worked together back in the day at Aero Leathers, I started there as the junior and worked through all aspects of the business including as a machinist for 6-7 years. I left to follow another career path after 12 years but never lost my passion for leather jackets. Fast forward 15 years or so and I bumped into Will again, who had met by chance Sandy Alexander, the creator of Schuh, the fashion footwear business. We all got talking about a new leather business and here we are."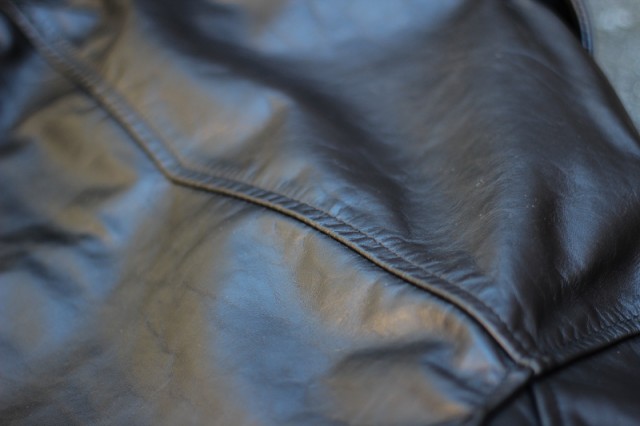 What is the concept of Alexander Leathers?
"At Alexander Leathers, we all share a passion for vintage styled leather jackets – it's the core of the Alexander ethos. However, we appreciate that the customer needs comfort and functionality to meet the demands of everyday wear. Therefore, we recreate our jackets as true to the originals as possible and we also incorporate an updated modern fit and a few tweaks on some of our styles to meet today's exacting standards. If a customer requests an original fit then we can accommodate that too."
There have been a lot of questions, supposition and general buzz over the last year as to why there was such a mass exodus from Aero Leathers resulting in Alexander Leathers staffing. Would you care to clear it up once and for all?
"This is a long story, but in a nutshell, after 30 years at Aero, Will left that company. Why? Many reasons, one of which is he could no longer work in the environment in which he found himself. He joined Alexander Leathers and 86% of his long serving co-workers at Aero chose to follow him and join us at Alexander. Read into that what you will. Enough said."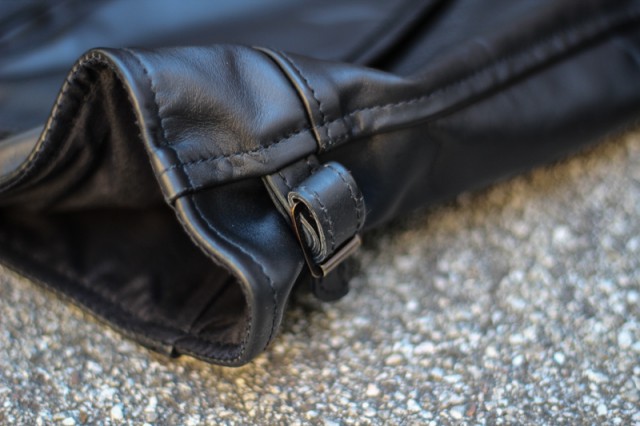 What was your motivation to launch the brand?
"In the art of recreating vintage leather jackets there are customers that are pretty hardcore, they demand exact original detail, fits and materials. This is great as that is our core business. However, we felt some of the styles were appreciated by a different type of customer who demanded the same quality and style but required up to date functionality, which perhaps wouldn't be appreciated by the enthusiast to the same extent. We wanted to accommodate all tastes without constraints but still remain relatively true to the original. Alexander Leathers strives to do this as part of its aim to bring the highest quality product to the market."
Where are the jackets produced?
"All our jackets are produced entirely at our factory in Selkirk, Scotland. Each jacket is individually hand crafted from start to finish by one of our specialist machinists and then signed upon completion by the maker. Collectively, our team has 242 years experience between them in the art of vintage leather jacket construction."
What inspires the styling and fits from Alexander Leathers?
"Our inspiration comes from a diverse range of sources. Our team holds a wealth of knowledge for starters, each member of the team having a wealth of experience in the vintage clothing industry including design and construction. We also draw inspiration from original classic jackets, books, films, customer feedback and ideas. Once again it's a continual process, our quest to create the classics of the future is unending."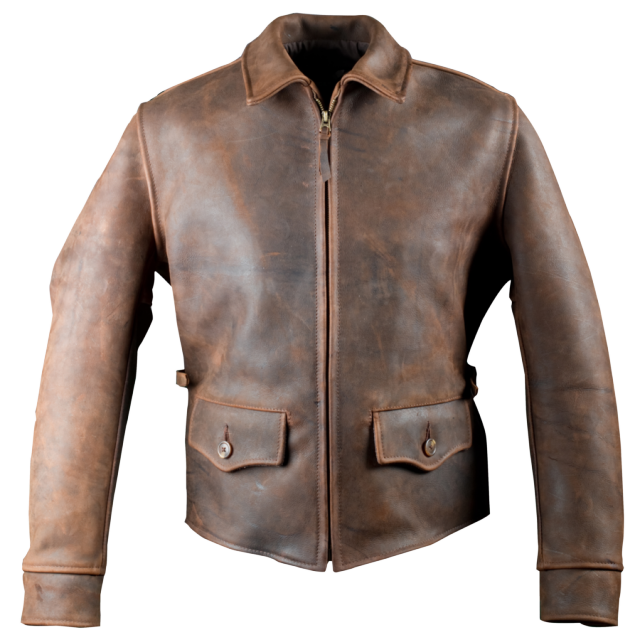 Is there a jacket you feel defines Alexander leathers and why would that be?
"No, I don't think there is one particular style that defines our brand. All our styles are carefully chosen and recreated because we believe they carry merit and as a collection they define Alexander Leathers."
We understand that you can customise your jacket to a certain degree, what optional extras can an Alexander Leathers customer choose from?
"There is a whole host of custom options. Obviously, there are different leather and lining options but we can also adjust the body and sleeve length, we offer hardware options such as brass, antique, silver and refinements such as thread colour and pocket configuration. Provided a customer's request is in keeping with our styling and what we are about, then pretty much we can accommodate most options. If we are not entirely comfortable with the request we may still do it, but would probably not put our standard Alexander Leather brand label on it. However, the customer would get the same high quality and attention to detail as our standard jackets with a reference to Alexander Leathers, this way the customer gets a totally bespoke jacket to their taste and specification and everyone's happy, which is the way we like it."




Can you tell us a little about the leathers you offer? Does one particular leather lend itself to a certain type of jacket?
"We offer quite an extensive range of leathers and we have sampled a few and discontinued some for one reason or another, and that's a process that will be ongoing. We tend to endorse the heavier quality leathers with a full grain finish in the main. Horween leathers are particularly suited to our styles and the quality is exceptional, the best there is in our opinion. With respect to matching a leather to a particular style, it's all down to an individual's personal preference and, as I've mentioned previously, we try to accommodate all tastes…..but we do have our reputation to uphold so there are limits!"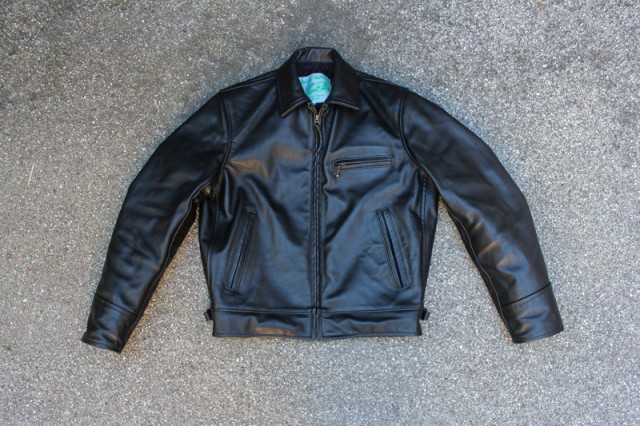 What do you recommend your customers to do regarding breaking in their leather goods?
Treat 'em bad.
Are there any up-coming or unknown brands that you think are worth looking into?
Not sure we are the best guys to answer this one, as we are not fashion led. However, we do love classic style and appreciate really high quality. There are some real quality brands out there, the likes of Edwin, Viberg, Momotaro, Johnson Motors Inc and Ironheart to name but a few.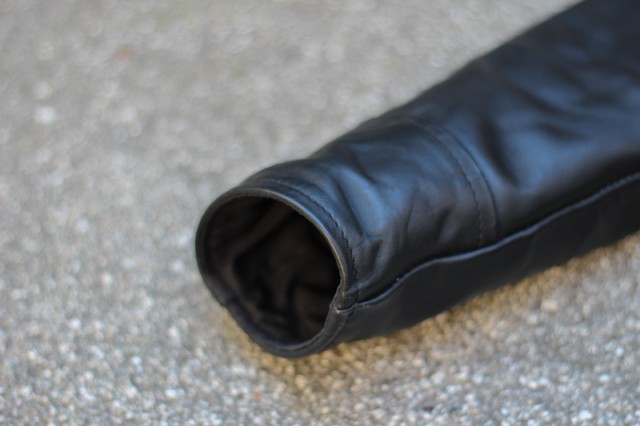 Where will Alexander Leathers be five years from now?
Unfortunately I don't have a crystal ball but I'm pretty confident we will be doing what we are doing now and what we are best at, and that's making great leather jackets.
Thomas was so impressed he immediately placed an order for the black Roadster made from smooth Norwegian horsehide, a 4 pocket classic which can be seen in the images throughout this article.
You can keep up with news and have a good look thought their entire range on the website here. Of particular interest are the product videos where you can see videos of most models and how they will fit and fall when worn.
Images from Rope Dye and Alexander Leathers.