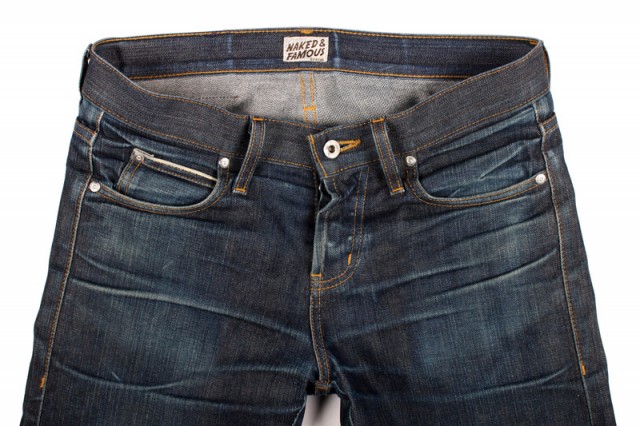 Back in the day, I used to rock OshKosh B'Gosh overalls. Sadly, life happened. And so it was that I quickly outgrew my favorite pair right as I was defining my signature style (that is a pair of velcro Thomas the Tank Engine shoes and a cowboy hat). I didn't know it at the time, but it wouldn't be for another two decades that I would rediscover that insatiable love for denim.
I bought my first pair of selvedge jeans on 4th Street in Berkeley at a small sustainable boutique called Convert. Originally, I was going to wait until I landed in Japan to take the plunge (after all, it's Japan!), but was sold on a pair by Naked & Famous a few days before departing.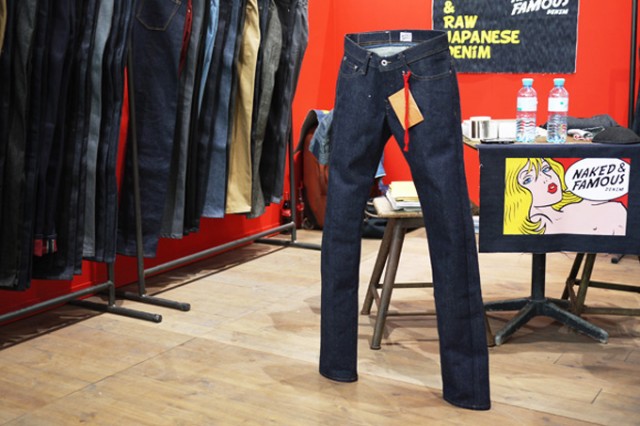 At that point, I had done the research and had narrowed down my various options. Admittedly, Naked & Famous wasn't one of them. To be frank, I hadn't even heard of them. Yet there was something about the fit that appealed to me. In comparison to their more imposing brethren, the pair I picked up seemed light and effortless – like a second skin you forgot was there. "I'll take them."
In hindsight, they were the perfect introduction to the world that is selvedge denim. It was simple and beautiful. I donned my new jeans and went on my way. It is only now, almost three years later, that I decided to check back to see what Naked & Famous is up to.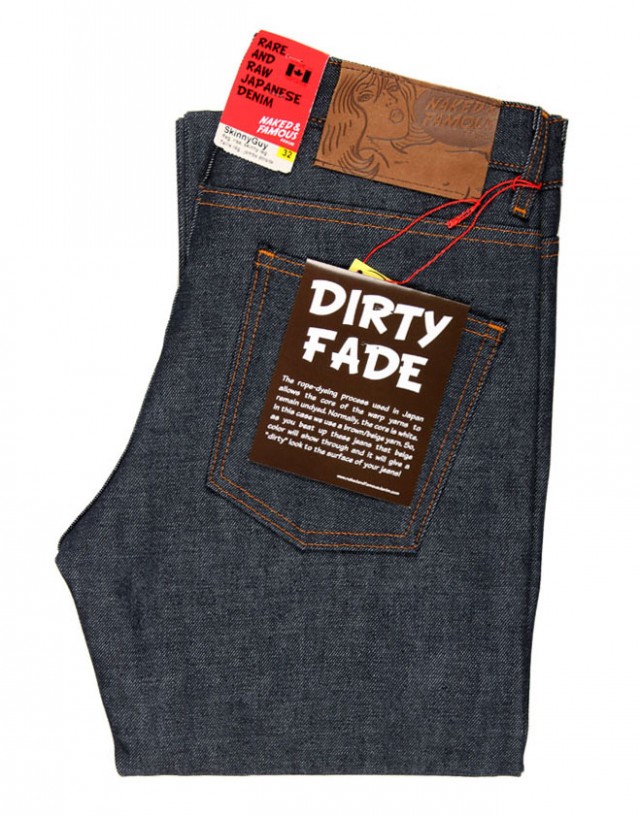 It turns out, that a lot has changed since I went abroad. Damning the standard M.O., the label has ceaselessly challenged and redefined what we think of as high quality denim. Drawing inspiration from a "why-the-hell-not" approach, Naked & Famous has developed some of the most unique fabrics and fits around.
Taking cues from his inner eight-year old, founder and head designer Brandon Svarc relies heavily on his childhood memories and imagination. As such, the label proudly produces a variety of decidedly unique jeans, from throwing back to thermochromic fabrics that change color with heat (a la 80's/90's) to a pair that glows in the dark. Though arguably gimmicky, they produce jeans that are bullet proof, scratch-n-sniff, and an array of other oddballs. Of course they do the 'standard' stuff too, my favorite of which being a pair made from the thickest denim on the planet (32 oz. – thick enough that the jeans can stand up on their own). After all, why not push the limits?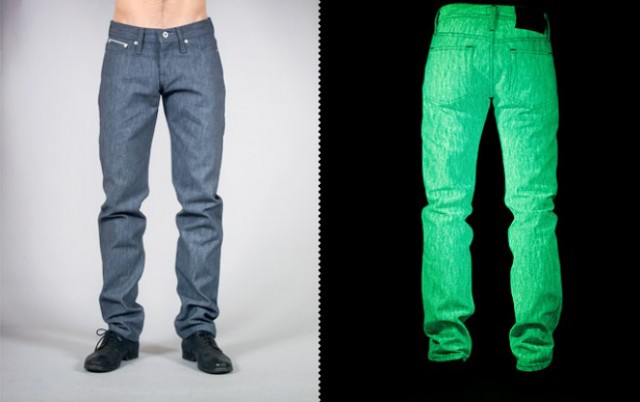 Be sure to take a look at their current collection, which also includes shirts and handmade leather accessories. You almost have to see it to believe it! In the meantime, check out a great video above, which offers a behind the scenes look at the label's creative process.
Given the opportunity, what kind of jeans would you design? Personally, I want to see a pair specifically tailored to skateboarding with reinforced crotches and knees.
This article is a republication from Jake's website, Procured Design.