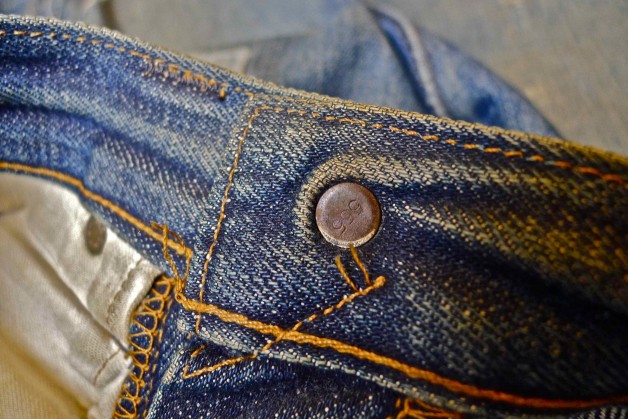 Meadow in Malmö has four pairs of Levi's Vintage Clothing 1947 501 jeans are in display, just as a way to show customer which amazing and stunningly beautiful results your can get from wearing in a pair of dry jeans. Even though the jeans will not be competing in the competition, I wanted to show you how ten years of constant wear can make four pairs of jeans just about any denim enthusiast a little envy and fascinated.
The Meadow guys got the jeans from a customer who had been introduced to Pace jeans by Christopher (co-owner of the shop) – now he only wears Pace, and just wanted to get the Levi's jeans of his hands. All four pairs are 1947 501s, the first one below is from the now closed Valencia Street factory in San Francisco. None of them have ever been washed (!), at least that's what the previous owner told Christopher. However, at least one pair shows traces from a machine wash with a few vertical white lines down the leg.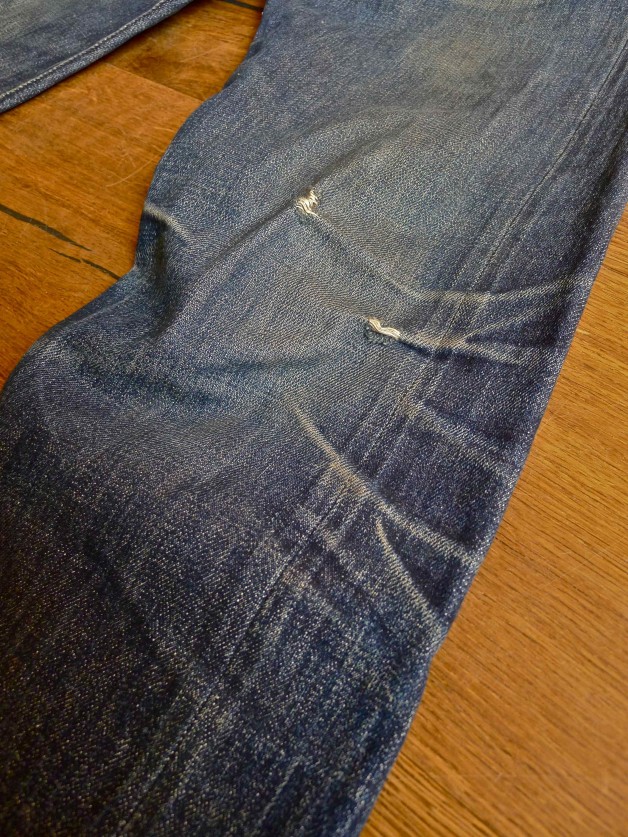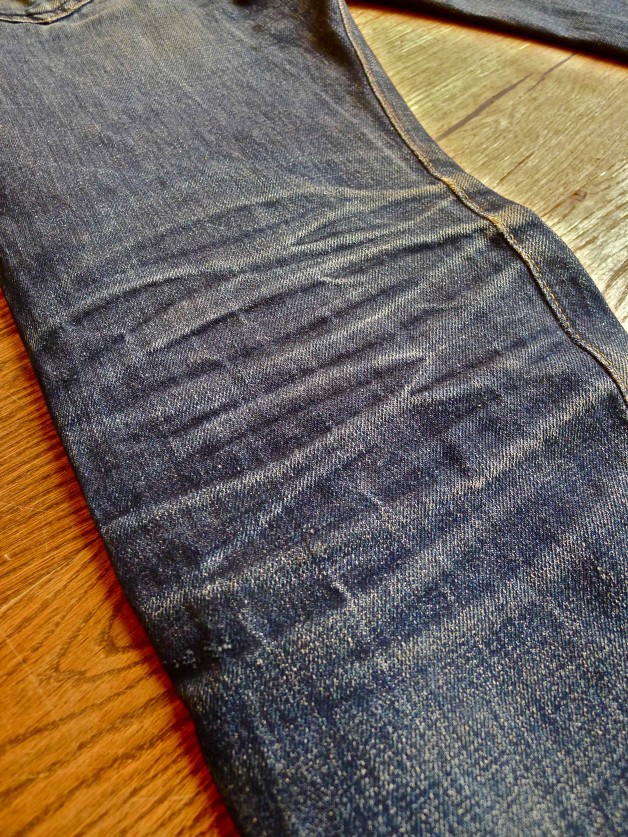 And the third pair: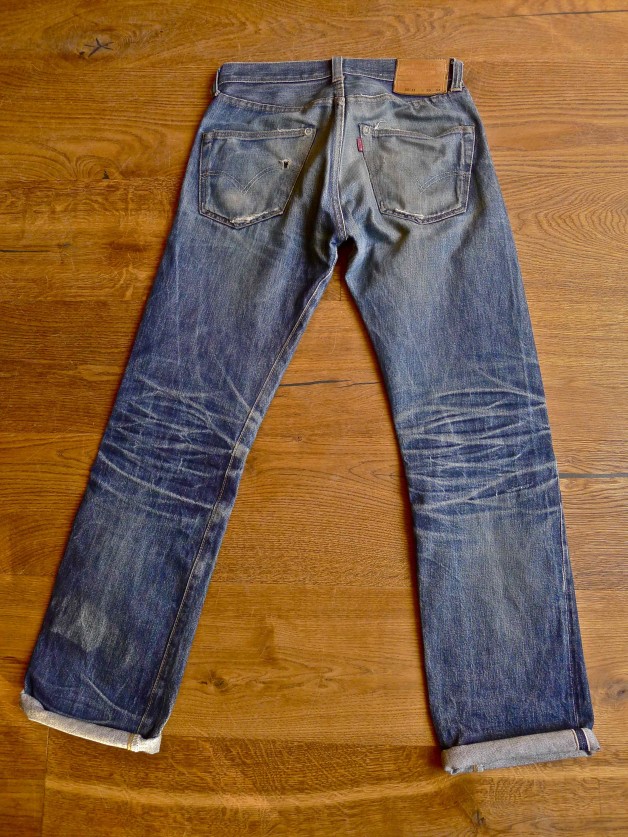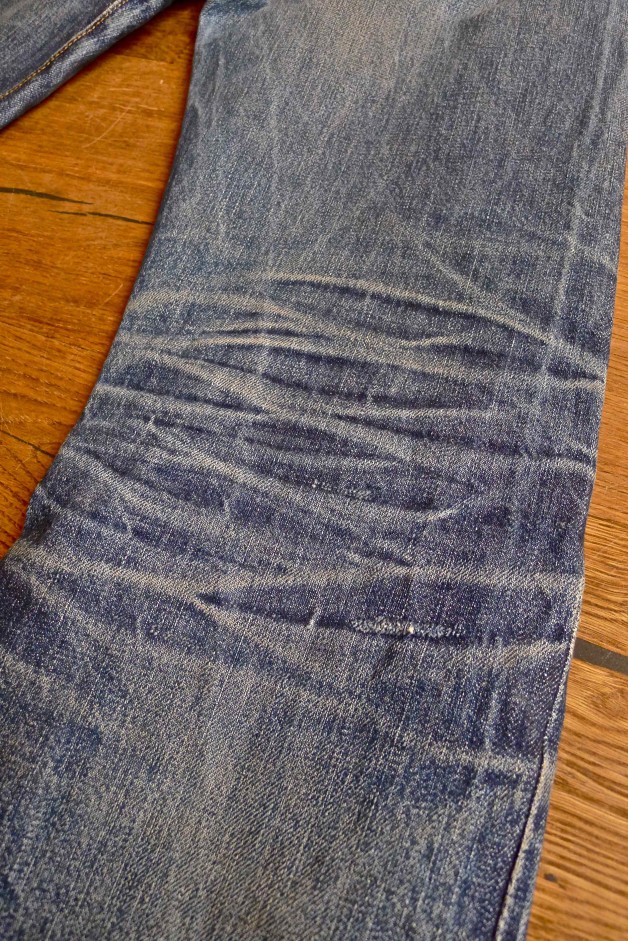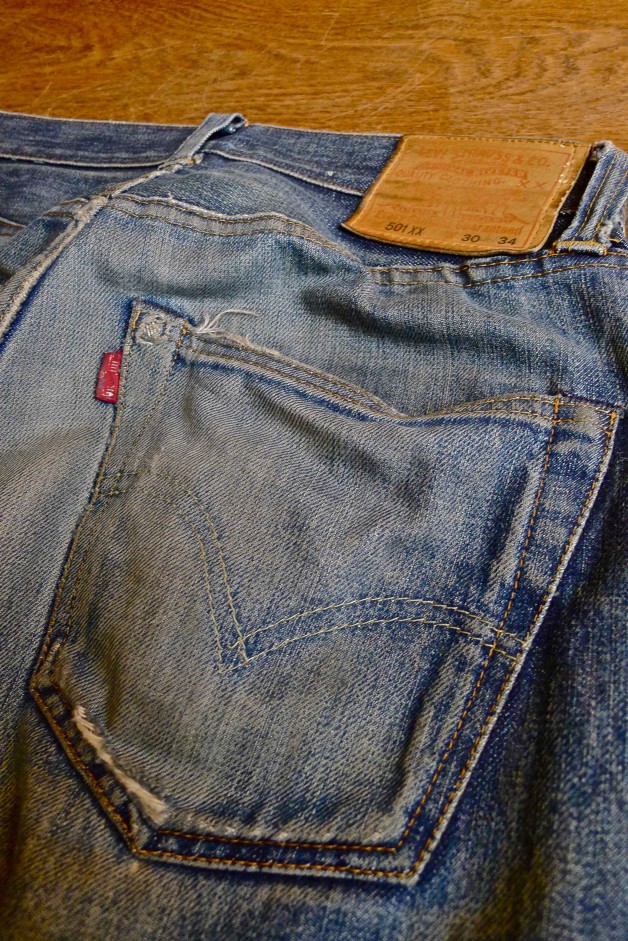 It's rather impressive how identical the different "washes" are. Below is the fourth pair.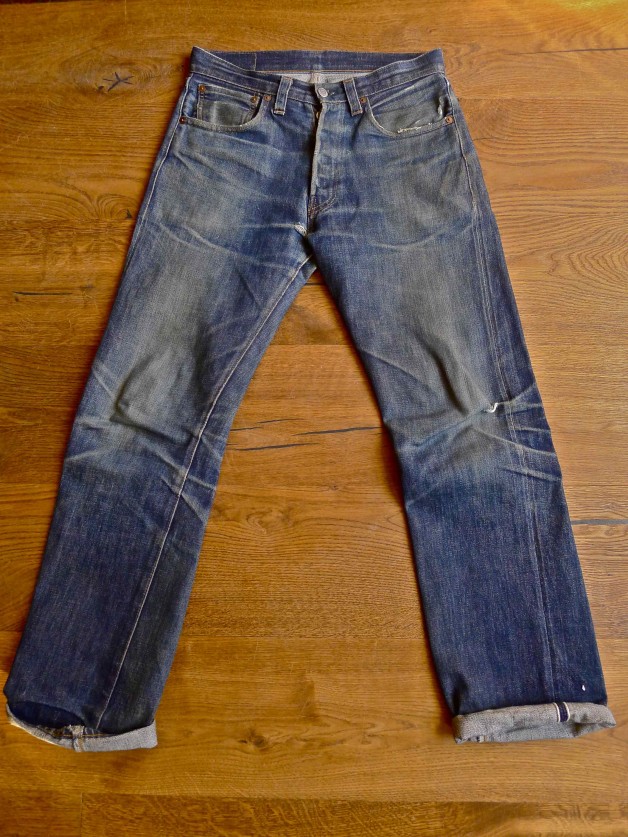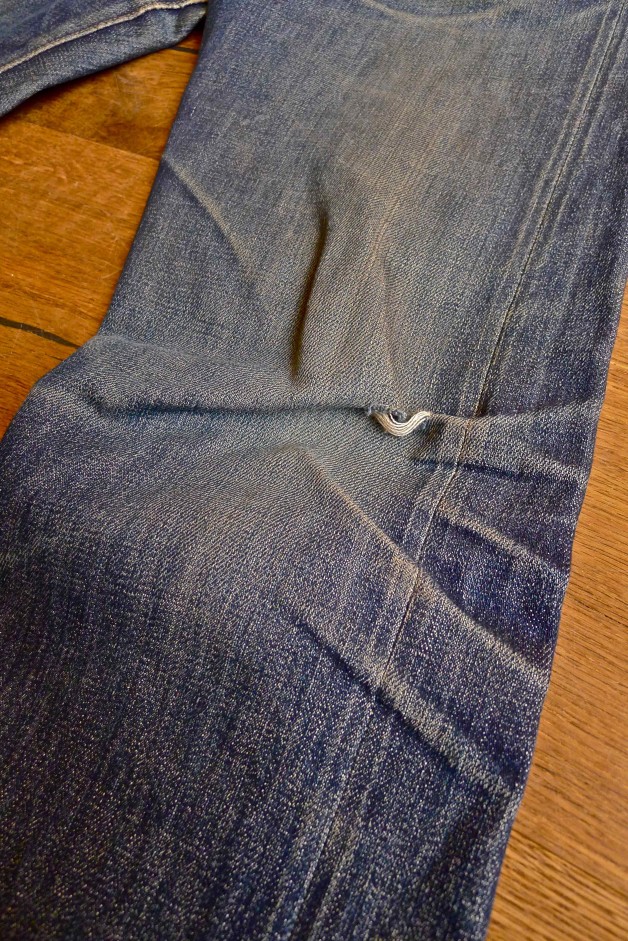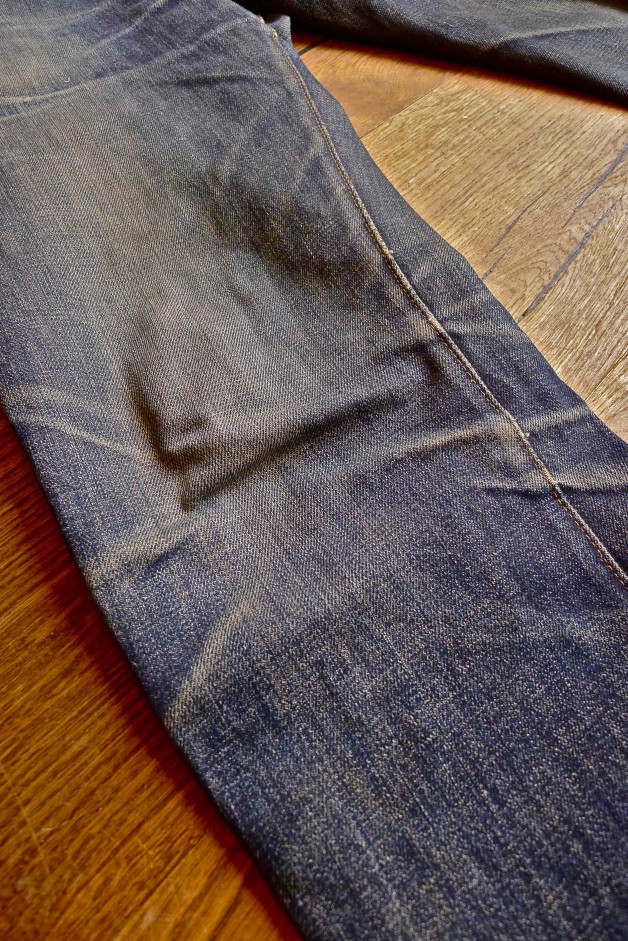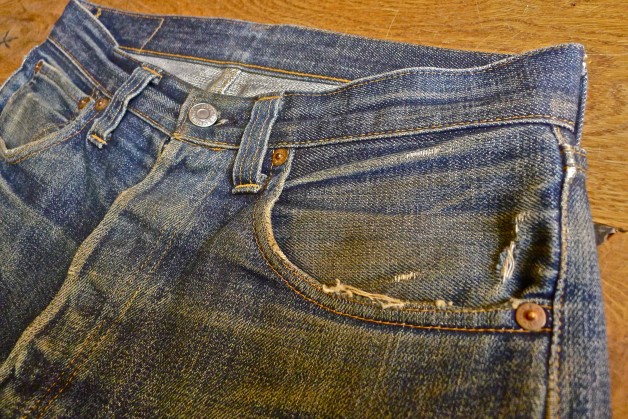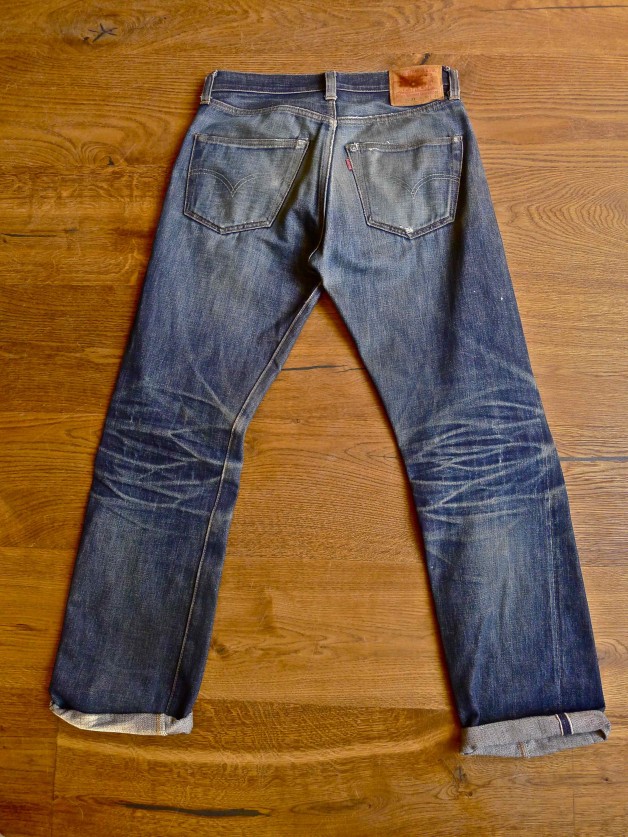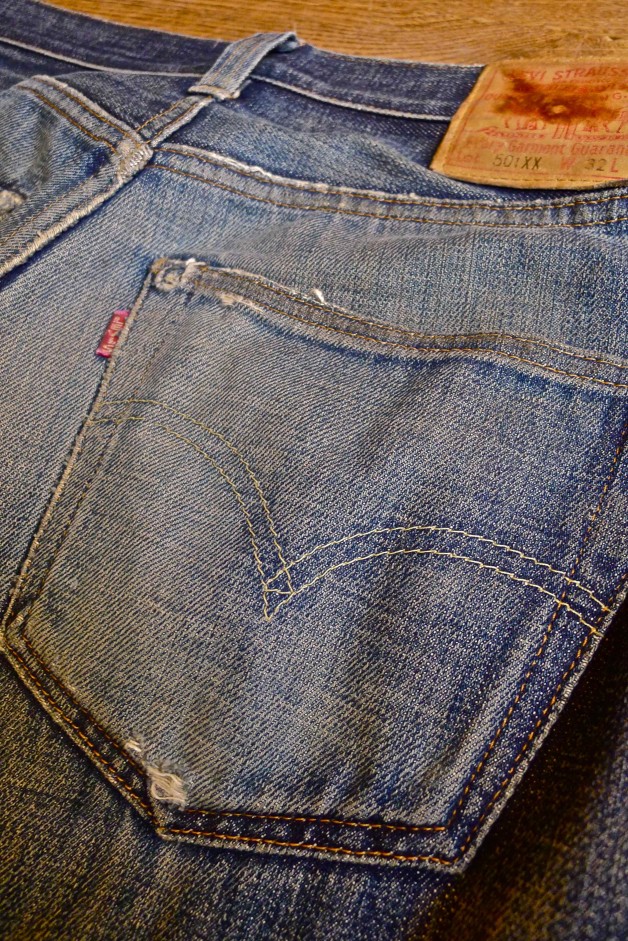 Wonder what happened to the patch?