Don't Bother With Washing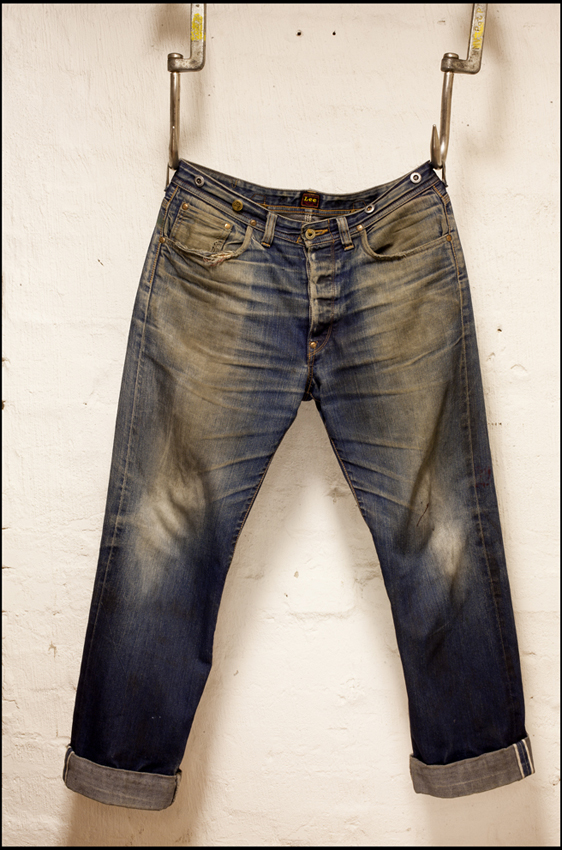 Micke Fält who's the owner/co-founder of Malmö based heritage brand ROOKTOWN sent me some pictures of his "allmost" worn in Lee 101B Hair on Hide for the "win a pair of jeans from Meadow"-competition. He bought the jeans in the year 2002, and they've never been washed. More like this please.
You can read more about ROOKTOWN in the review of Meadow.