Canadian Jeans From America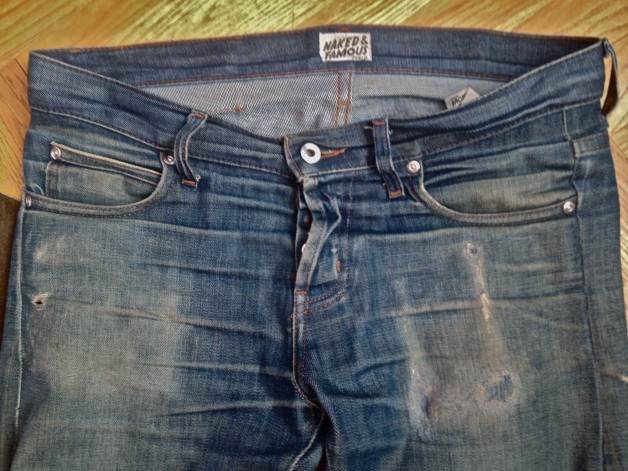 This is the second pair of Naked & Famous Skinny Guy jeans in the Meadow competition, this one is the "Natural Indigo Selvage." They have been worn in by 25-year-old Simon Hedman, who's originally from Malmö Sweden, but for the past 2 years he studied and performed music in Los Angeles. Now he's back in Malmö where he recently opened a vintage and secondhand store called Reused 10.01 with my brother Carl Johan. Very soon you'll be able to read more about his store here on Denimhunter.
Simon bought the jeans back in Brooklyn, New York on the 8th of March 2011, and he has worn them everyday since with love and patient. He has never washed them, but patched them up several times.