From Japan to Europe: Red Wing Heritage 9877 Boots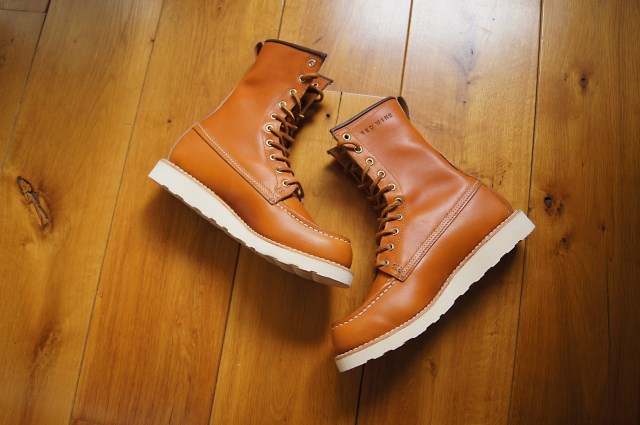 This autumn Red Wing Heritage bought yet another Japan Exclusive to their Red Wing Shoe Stores in Europe. First only available for the Japanese market, the 9877 'Irish Setter' features unique details that were seen on the earliest versions of the iconic 'Irish Setter' hunting boots collection. And now it has found its way to Europe.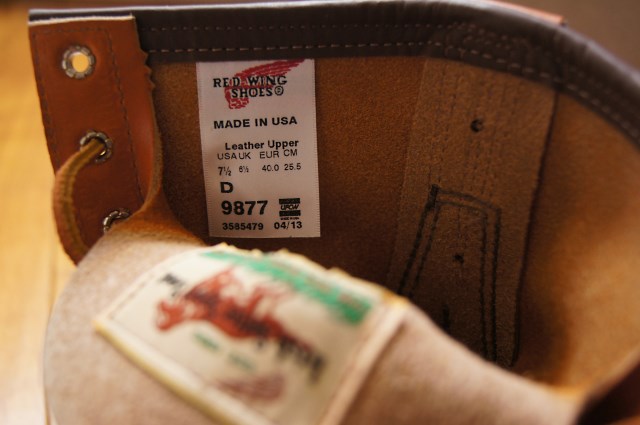 For this 9877 special edition, the Red Wing Shoe Company created this wonderful "Gold Sequoia" oil-tanned leather replicating the yellow/orange colour of the earliest Irish Setter hunting boots. Besides the Gold Sequoia leather, the boot has some very distinctive traditional details inspired by past designs.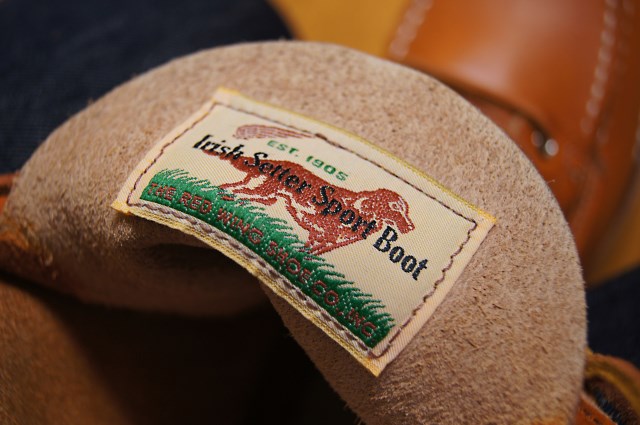 The first 877 boots had a woven tags inside. Down the road, the tags were changed to printed ones that had various designs. The tag used for the 9877 is woven and has the first version of the Irish Setter logo design on it.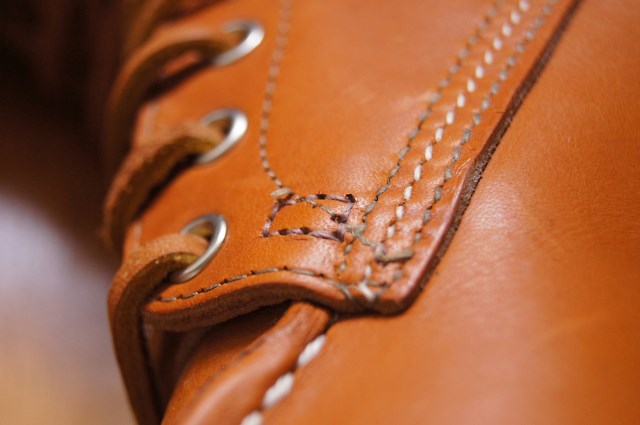 Until the 1980's, the rectangle bar tack was applied to strengthen the moc toe stitching. With a change in construction, the tack became unnecessary. Re-introducing the bar tack rectangle required Red Wing Shoe Company to reach out to a retired employee, to maintain the machine needed for this production.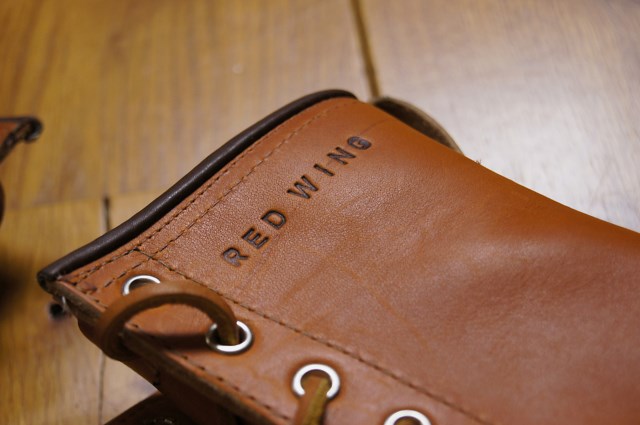 These boots have the traditional 'RED WING' brand embedded in the quarter on the right boot, normally seen until the 1980's only.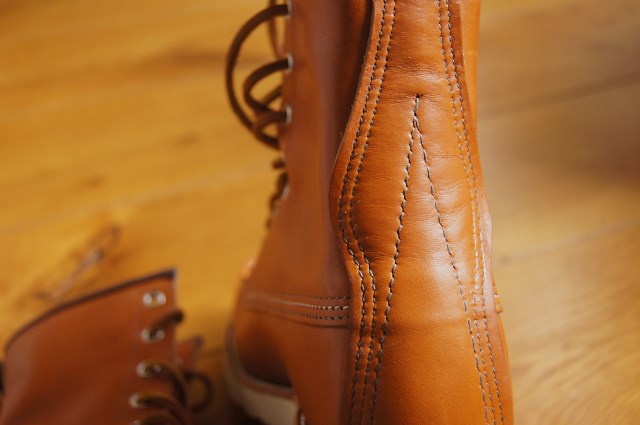 In the 1950's, Red Wing Shoe Company worked with Mahogany and Sage color thread instead of black. These threads are now applied in the 9877's stitching.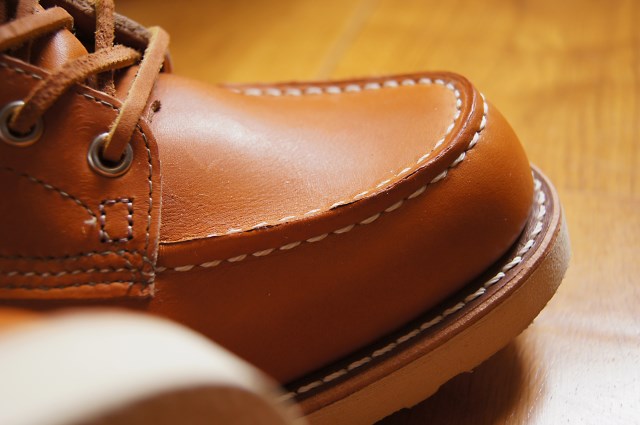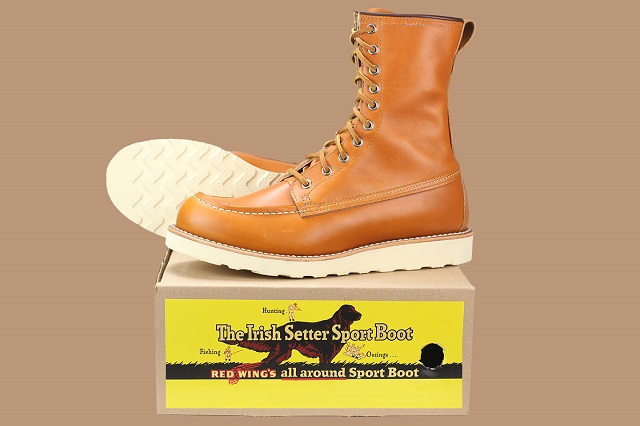 The boots are packed in a vintage yellow Irish Setter labeled shoebox that goes well with the whole theme of the boot.
With only a run of 60(!) pairs for the Red Wing Shoe Stores in Europe, you better hurry and get your hands (and feet) on this Special Edition 9877. They are available at your local Red Wing Shoe Store in Amsterdam, Berlin/Hamburg (and maybe even in the Munich shop that opens on October 10th). You can of course also purchase the boots online from Amsterdam or Berlin/Hamburg.
Pictures : Michael van Hal (except last image; courtesy by Red Wing Berlin Webshop).
Source : Red Wing Heritage.