A Brand Brought Back to Life: Stevenson Overalls Co.
Until quite recently, clothing from the Stevenson Overall Co. was kind of an urban legend; the Kentucky Fried Mouse of denim. Everyone knew about them but no one had seen a pair.
I was pretty excited to see that Stevenson would be showing their wares at Bread & Butter. I was even able to sit down with Zip Stevenson himself.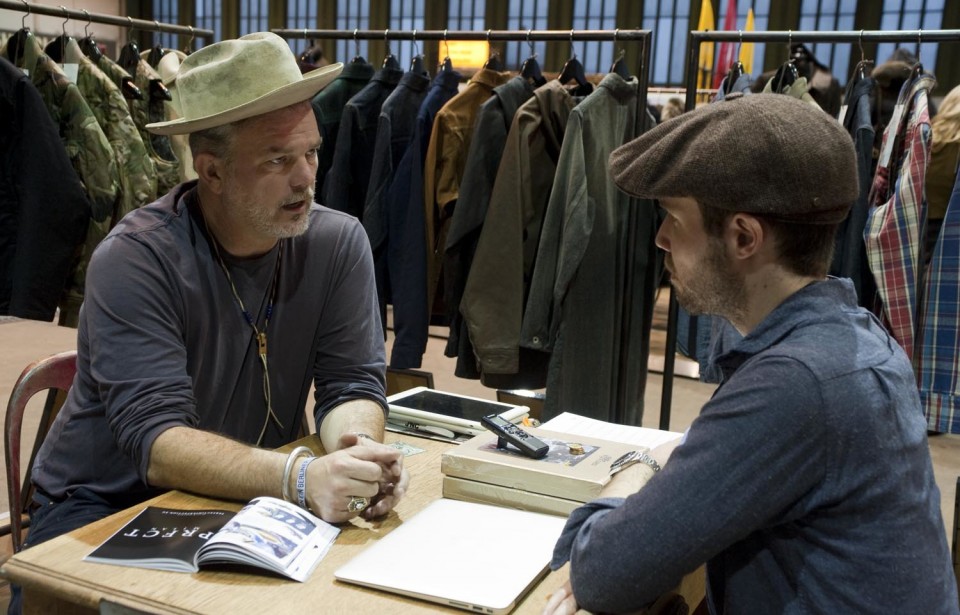 Zip's bond with denim started early.
At five years old he remembers wearing Oshkosh overalls. These continued to be his uniform until Jr. high school where he graduated to Levi's 501s. The 501s became his staple into his college years. He remembers shrinking a pair of 501's in the bath tub.
Toward the end of his time at college, he chanced upon a store in Santa Monica California. He was shocked to find that they were selling second-hand Levi 501s for more than a pair of brand new jeans.
"That concept, it was really strange for me. Growing up second hand clothes were cheap – it was the new ones that were expensive. This was a reversal. It really fascinated me that this could be possible."
All this took place in the early 90s. Customers then wanted heavy fades and second hand was the best way to get them.
Zip was hooked. He first worked for that company in Santa Monica for a year and later started his own retail shop. Through that store he would sell a lot of 501s including the rarer red line jeans from the late 70s to the early 80s. This brought him into the vintage world where he would sell jeans from the 30s, 40s and 50s. Being in the business eventually took him to Japan.
This Japanese market proved unsustainable however, simply due to the fact that these jeans became more and more expensive. A mint, 1950s pair of jeans could sell for as much as $3,000 wholesale. People just stopped buying them and the "denim rush" more or less subsided.
Zip's first foray into manufacturing was through remaking vintage belts 1994, and eventually establishing the Hollywood Trading Company in 2000.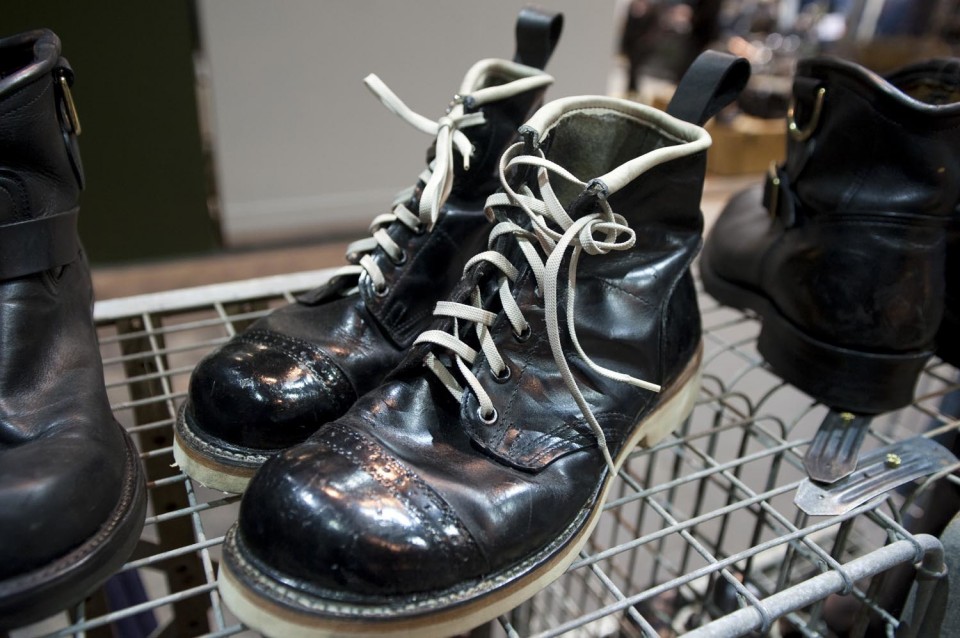 The Hollywood Trading Company still exists and stays true to its initial concept; in Zip's words: "Very Rock n Roll, loud and crazy."
When Stevenson Overall Co. was established it was an entirely different notion:
"It was the opposite side of the coin. Quiet, subtle, beautiful, simple and well made. This is the DNA of the Stevenson Overall brand"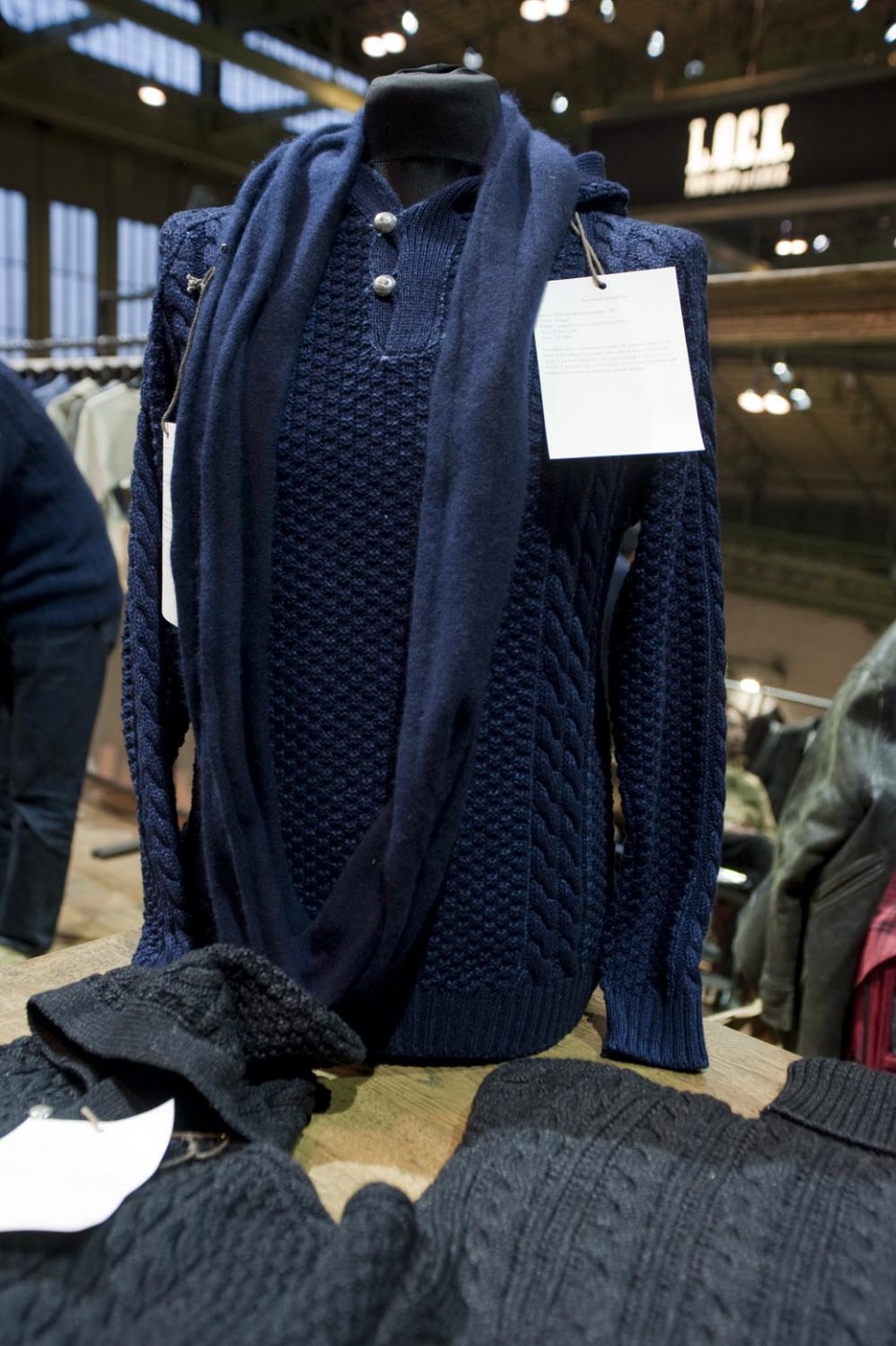 Initially the brand started in the 1920s producing work wear. However, like so many companies at that time, it did not survive the Great Depression in the 30s. It was purely by chance that Zip found an old invoice from Stevenson Overalls. From that one piece of history he, along with his friend and partner Atsusuke Tagaya, revived the brand in 2005.
There was not a lot to go on. The smaller brands would use generic buttons with no markings or logos on them, as they were more cost effective. They would also reduce cost by using locally printed paper labels over the more expensive woven ones. After the first wash these would fall apart.
By pure chance, Zip and Atsu were walking around near Harujuku in Tokyo and, in what must be a million to one shot, they came across a pair of original Stevenson overalls from the 1920s; complete with the coveted private branded buttons. Naturally, they bought them. Having only a single example and no product catalogue has its advantages:
"That's one thing that's great about having our own brand without even a catalogue of the original stuff. We don't have anything to go by. Because of that, we don't have any restrictions. We could do whatever we wanted with it."
And what they do is pretty special.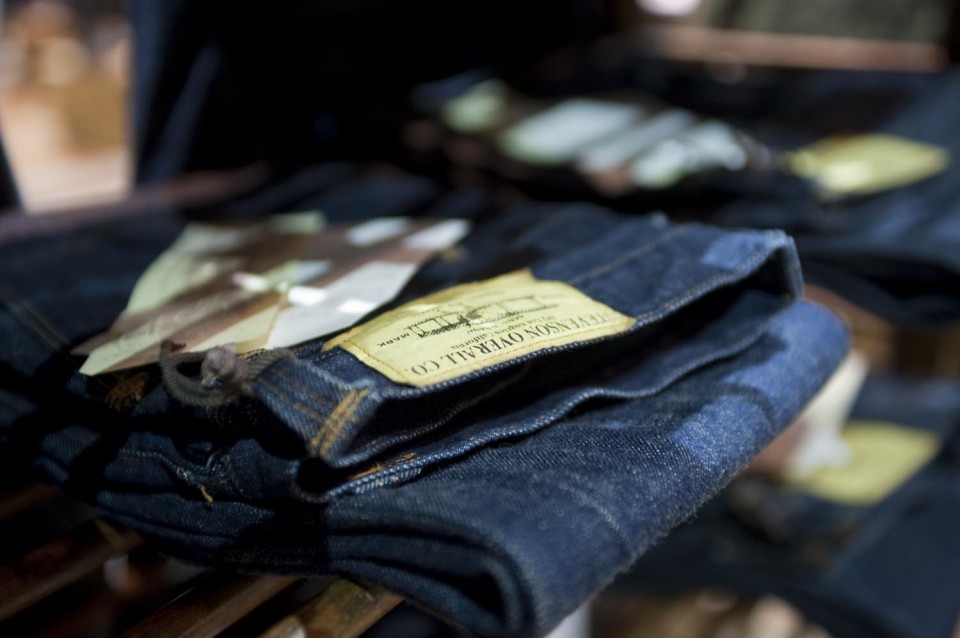 There are seven fits of jeans in total, the most popular being the Santa Rosa: a slim fitting jean with a mid to low rise, which incorporates some fantastic detailing.
The back pockets are what strike you first. Instead of trying to come up with an original design for an arcuate, Zip decided to play with the shape of the pocket itself giving them a shallow scallop at the top, a well executed reinterpretation of a workwear aesthetic. This scallop is also reflected in the belt loops and coin pocket. The detailing gives some fantastic results when the jeans are well worn; the fading process highlights these details giving you something truly unique.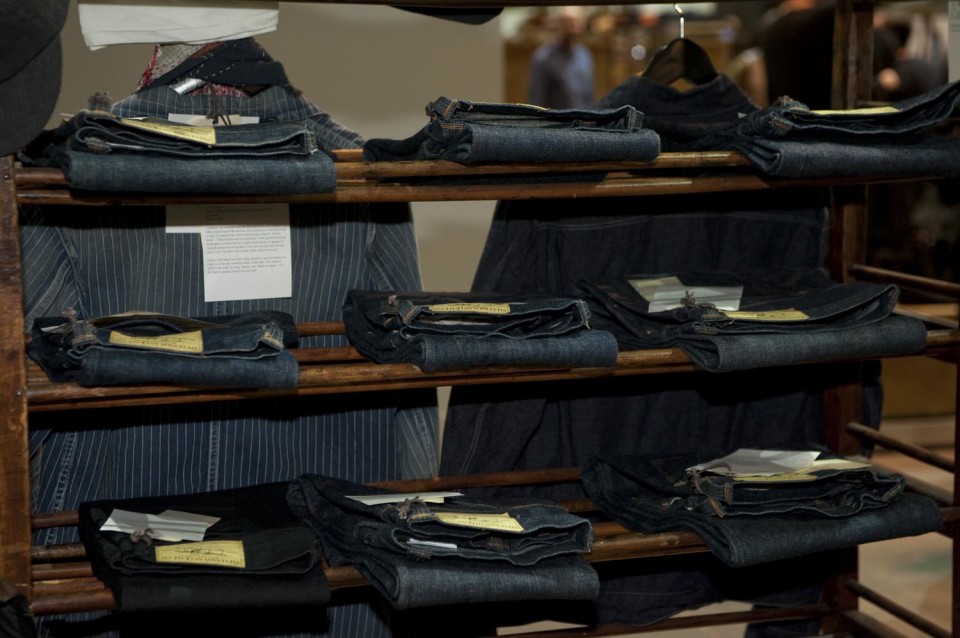 Stevenson sources their denim from the Kuroki Mills in Japan. Indeed, all of the materials are manufactured and the garments constructed in Japan:
"All the garments, whether it's wovens, twills or flannels, is woven or knitted and then finally constructed in Japan."
Having a good look over the full Stevenson Overalls Co. collection I can see that the fun they have and the authenticity is not simply restricted to the jeans. Each piece has something special in it; you recognise the ancestor but the garment is an entirely new piece unto itself.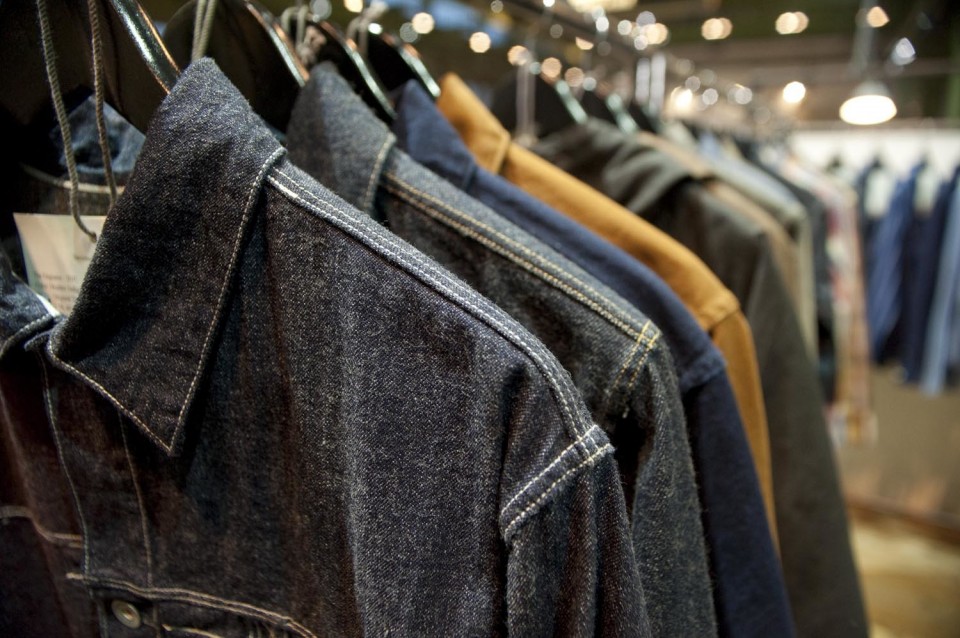 Normally when you hear the real story behind an urban legend it losses a lot of its lustre. Over many recitals the tale has been embellished to such an extent that it has very little to do with the facts. I am delighted to say that this is not the case here. If anything the tale does not live up to the facts, this is something you have to see, have to touch and something you have to have.
All images courtesy of Mark Larner