On Febraury 20th, Denham The Jeanmaker celebrated the 5th anniversary of their first store – and naturally they threw an awesome party, bringing together denim lovers, fashionistas, and fans of the brand.
Since opening 5 years ago, the first Denham store, which is located in the charming Nine Streets neighborhood in Amsterdam, has been the main point of encounter for denim lovers searching of the unique style that Denham is known for.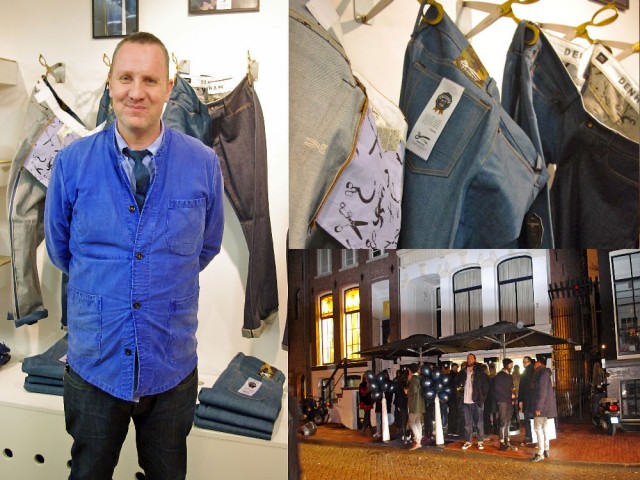 What makes the Nine Streets-store so important for the brand is the fact that is was the first; and of course there is alway something special about firsts. It was this store that made Jason fall in love with retail.
But there's more to the store than that. Jason Denham explains:
" What is particularly great about this store is that it is part of our headquarters. It has the energy of the showroom, the studio, the offices, and all our team together. We treat the store like our home. It could be considered the heart of our company, and it's also like a gallery, constantly changing. I think that one persistent factor for the last 5 years is that we never stood still. We always bring something new, we are always telling you stories, and we try to keep it exciting and fresh for the costumers."
Below is a few snapshots of some of the guest who made it out to celebrate with the Denham crew.
Retailing is the front line of any clothing company and taking care of the costumers is a must to be successful.
Innovating ideas like the "Blue Salad Bar", which offers a complete customizing service where costumers can create their perfect pair of jeans, shows that Denham has been focusing on costumer satisfaction before, throughout and after the sale. Denham The Jeanmaker has almost become an icon on the Amsterdam's canals – and around the globe.