A quality watch has become an important addition to the denim enthusiast's wardrobe; vintage mechanical timepieces being the favoured choice of many but out of reach, financially, for most.
The appeal of a vintage watch is in its individuality; not dissimilar to a well-worn pair of jeans where no single one is alike.
For those who, for whatever reason, are unable to acquire a vintage watch, be it a Rolex, Omega, or Military issue timekeeper, what options are out there that have that same sense of individuality?
Two like-minded wristwatch enthusiasts, Christian Mygh and Jonathan Kamstrup, identified this need and founded REC Watches in 2013.
The Danish company, located in Copenhagen, finds inspiration in the past and present, creating unique, sustainable, and affordable wristwatches from reclaimed materials.
Their first collection consists of two quartz (battery powered) models, the Mark I chronograph features a Japanese made Miyota movement and the Cooper, a Swiss made Ronda movement.
Mark I
The Mark I features an elliptical shape that encircles the two subdials, a design taken from the iconic dashboard of the Morris Mini Mark I and II.
The remaining dial that sits behind this "dashboard within the watch" is made from the recycled metal of a Mini of that era. It will often have very distinct imperfections, providing an altogether unique look to the watch.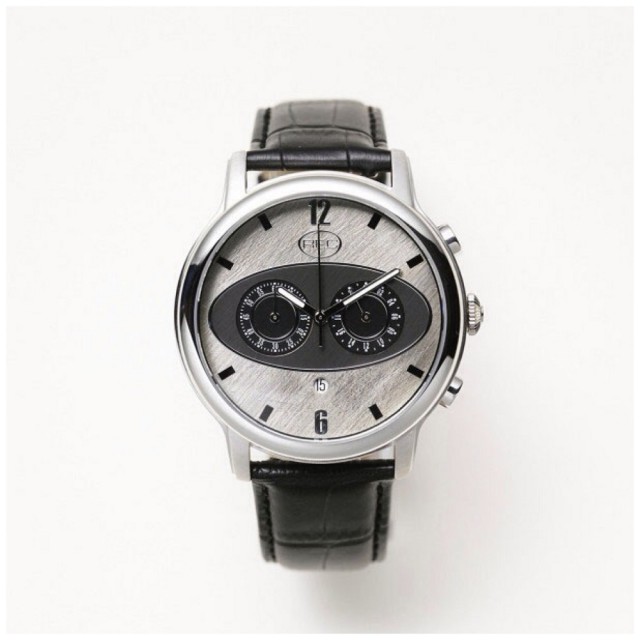 Cooper
The Cooper's point of difference, in addition to the recycled metal dial, is its 'racing stripe' accents and indicators.
The vertical running stripes are reminiscent of the Mini Cooper's iconic bonnet stripes, most commonly known through the classic film The Italian Job.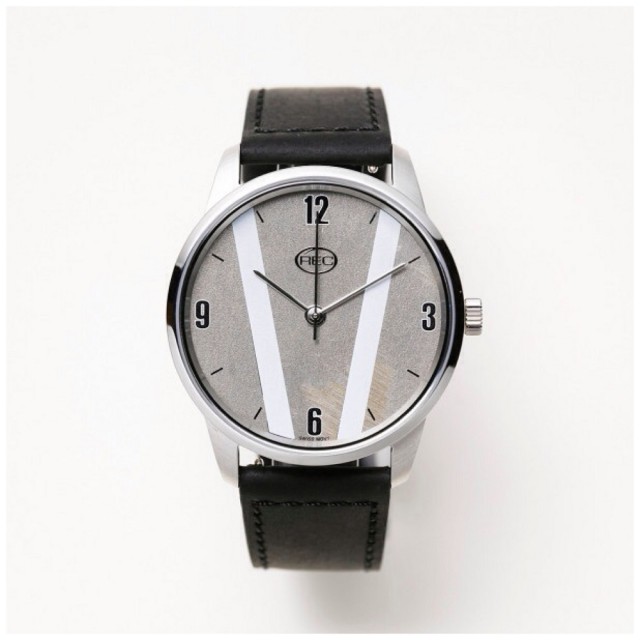 Each watch comes with the Vehicle Identification Number (VIN) of the recycled Mini on the back case, and is accompanied by a certificate of authenticity.
Both the Mark I and the Cooper come with genuine leather straps and an accompanying nylon strap that best compliments the detail of the metal dial.
Both watches are available in different colour combinations.
The Mark I and the Copper are two ideal watches for a novice collector or denim enthusiast wanting to know when it's time to wash their jeans.
REC Watches are one of many new independent watchmakers looking to narrow the price gap between Casio digitals and Rolex automatics. And doing so they've surely created some interesting timepieces with a sense of individuality.