Interview with James Dung of Obbi Good Label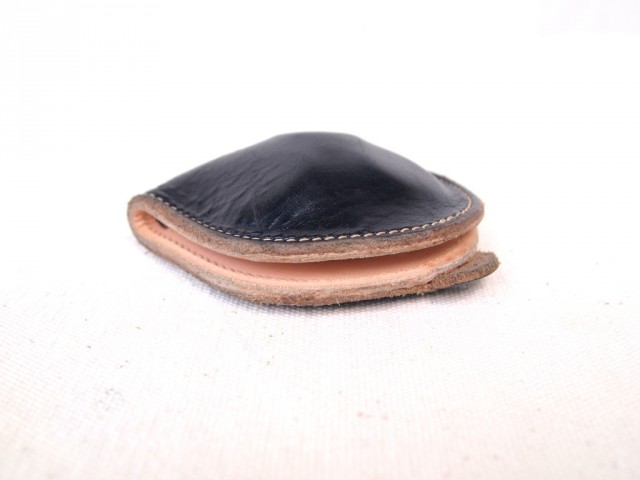 Denim and leather live in a kind of symbiotic relationship. The leather goods you own, whether it be boots, belts, wallets or whatever else not only define your individual style but also help define the fades and wear patterns on your denims. In the same way, the jeans you own leave their mark on your leather goods, bleeding indigo, shaping, polishing and building up the patina that is unique to you. This individual imprint is one of the major reasons we all love denim and why we also all love leather. If you rummage around the net for a while looking for well crafted, well executed and well envisioned leather goods it won't be long before you come across Obbi Good Label. Since 2008 Obbi have been crafting and supplying leather products to people around the globe. We caught up with the company's global marketing director, James Dung, and had a chat about the brand, the philosophy and how they go about creating their products.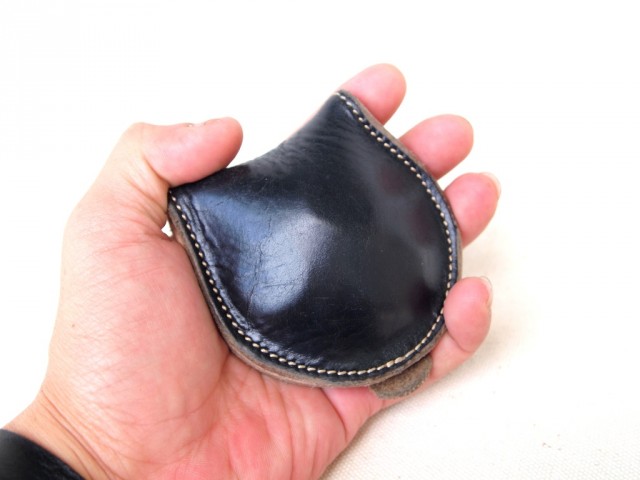 Can you tell us a little bit about Obbi Good Label and where are you guys are coming from?
"Obbi Good Label started in 2007. Back then we handmade leather cases for phones, it did not turn out well as phones and technology is ever changing. Things took a turn in 2008, we took up the challenge for a custom made wallet, it went straight through the roof and the rest is history. We used to operate in both France and Singapore. Today we are all based in Singapore. We are right in the centre of the globe, so we enjoy the convenience of the import and export of leather supplies."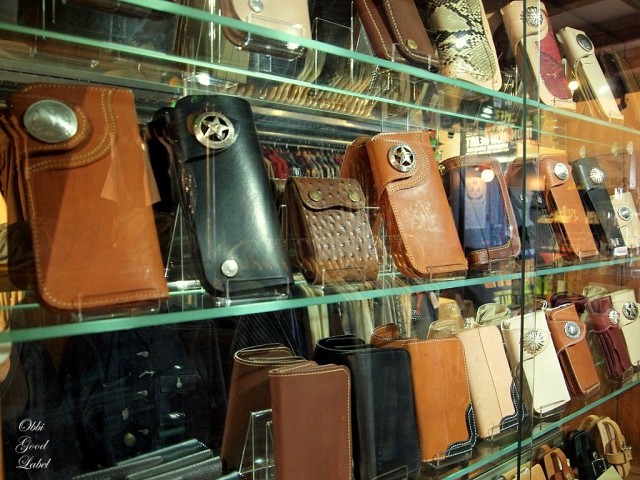 "Things here are different; we do not have many outdoor activities. On every other street you will walk into a mall, a shop or a restaurant. Shopping is literally the most common leisure time pursuit here, perfect for building a brand. For such a small country, we are very people-oriented; we live with people from many ethnic backgrounds. Something I think aids our success internationally and our reputation for happy customers. Obbi Good Label is regarded as super niche line, as most of the people at our age are climbing corporate ladder. Our name is derived from Hobbies Goods Label."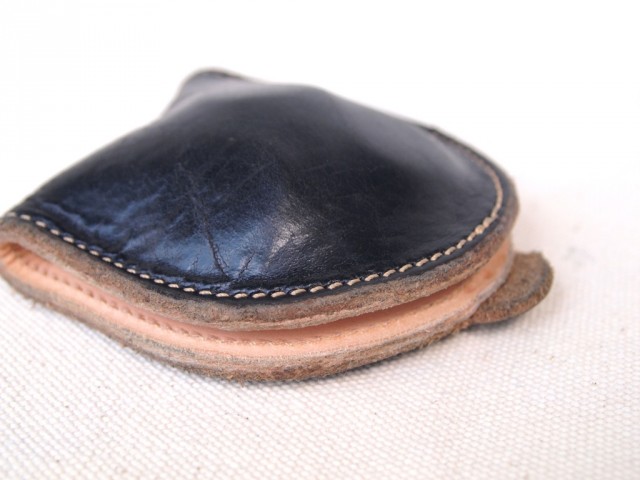 Do you remember your first experience with well-crafted leather goods?
"It was a long time ago. I cannot recall any of them after handling so much. Now however, we categorize well-crafted leather goods with good quality leather, good techniques and heritage company background."
What do you love the most about leather?
"This seems to be the most asked question in all interviews. Leather is durable, and can evolve to a patina that is unique to the user. It comes in so many different types, and there's no limitation in the creations."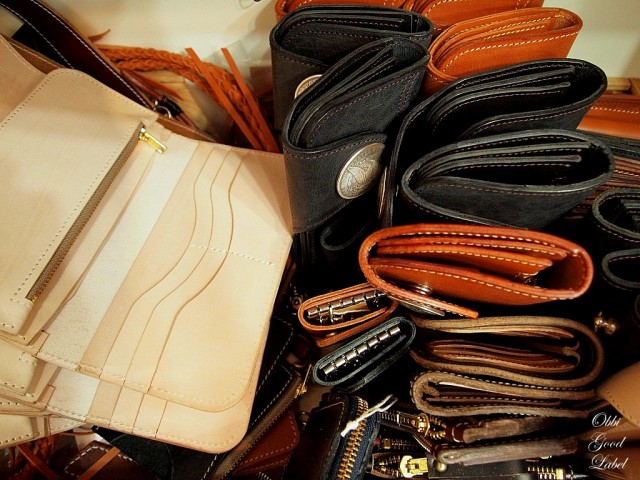 Where did the initial idea come from to get into the design and production of high quality leather goods?
"We design products to take full advantage of the inherent qualities of whatever leather we are using for that particular design, instead of sourcing the leather dependant on an initial concept. This way we achieve the best of leathers and the best of the design together."
"When we design a product, we take reference from many old used leather products. We study how the products were used and by what type of people in order to understand the way in which they aged. For example, most Bill Fold Wallets are usually stuffed in the back pocket. Due to the way in which person works and their lifestyle the wallet will warp or twist if it's too thick and chunky. We saw the problem and designed our Signature Brave 5 inch. It uses 2 techniques focusing on the shape which tapers towards the opening edge of the wallet, evening it out so that when it is being sat on it is not bent. For the card slot, we build them away from the edge inside the wallets outer body and creates a clamshell affect thus easing the closure, this results in the wallet being slimmer overall. The clamshell effect also lessen the thickness on the inside area therefore when you sit down, you do not feel an uncomfortable bulge."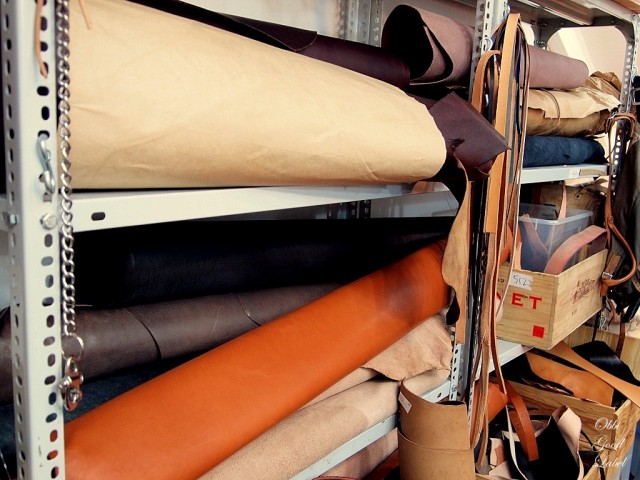 What do you think is the most important part of making a quality leather product?
"Well, all areas are important. However, the fundamental aspect is the core design of the products. For example, a leather product should have a balanced design in terms of shape. The left and right should have the equal thickness, number of pockets etc. This ensures that it will age better. We also prefer to use a same portion or side of a hide to produce a product; the same parts of the leather will age the same as it's being used."
How do you care for your leather products – any special routines?
"I prefer to use natural oil in caring for my products, no special routine, just oil them when they're dry."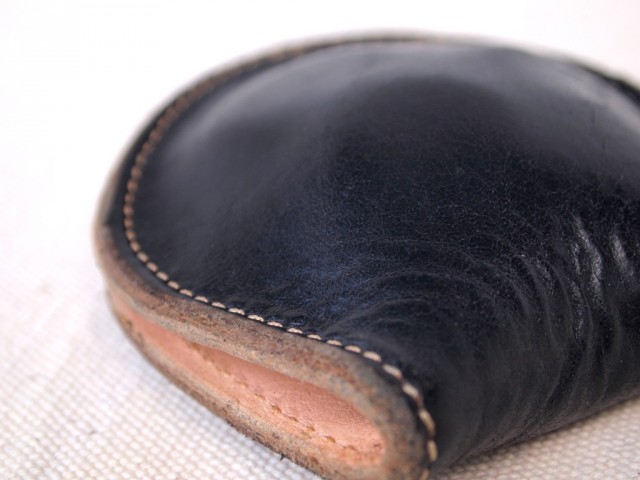 Where does the initial inspiration for your goods come from?
"Unique, useful and simple. We love to see customers coming back to show us how their wallets have aged. Those examples are our report cards, when they come back looking fantastic it means you did a good job."
Nowadays do you see a difference in what people are looking for in terms of quality, where and how things are manufactured and the integrity of a product?
"For the past few years times have changed, with the internet, people's awareness is much greater! No more short cuts! Even some big labels are no longer taking the easy way out. Take a look at the recent media concerning the big brands, they are revealing the craftsman's picture, factory visiting, truck shows etc. People are willing to spend money, but they want to know how the products they buy were made, it's no longer outsource to a sweatshop for manufacturing, which we will never do."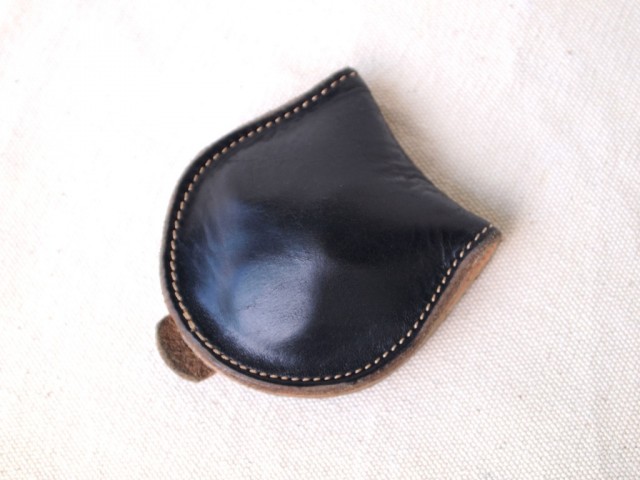 Do you guys collect anything?
"Hmm, haven't really had time for the past few years ever since I started OGL. When we were young we used to ride and refurbish vintage Vespa's from the 60s and 70s. I've been looking at some 80's Honda's lately."
What are the next steps for Obbi Goods Label?
"We are in the process of opening an official leather craft school, so that we can train new fine craftsmen to carry on our non-outsource policy. We got invited to teach in school, so why not go official."
Obbi Good Label products are available in a number of stores and the full range can be seen and purchased on their website.