Butts and Shoulders: The Ultimate Leather Travel Bag
Butts and Shoulders wanted to create something unique; a product that will last a lifetime – becoming better with age.
The name may be strange, but the product is crafted with a level of passion and with an eye for detail that surpasses what we've seen.
This is a leather bag, 'The Ultimate Leather Travel Bag'.
It all started about a year ago when Hans Boons struggled to find the perfect travel bag.
Hans decided to make his own and soon began receiving positive feedback on the bag. After a while, he decided to take it to the next level.
He asked Wouter Munnichs (LONG JOHN), Dirk Hens, and his wife Jose to join him to make the ultimate travel bag. Neither of them hesitated.
"Normally, when you develop a product for a commercial company you always have to think of revenues. You can't develop what you really want. With this brand we wanted to make the best product without any concessions."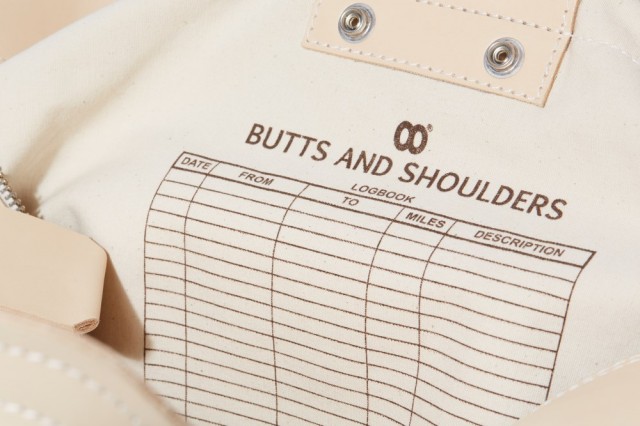 It's the Details That Make a Butts and Shoulders Bag Unique
The leather is 100% natural. It's tanned the old school way in a 140-year-old factory using a pit tanning technique that lasts 3 months. Butts and Shoulders then ship the hides to Holland to undergo all cutting and sewing. At first the leather is stiff as hell, but will break in overtime. 
The bag is made from only two pieces of leather, sewn and riveted in several places to form the bags shape; a registered production method of Butts and Shoulders. In addition to an interesting aesthetic and increased durability, this method also minimises wastage. What little waste they produce is used for the production of smaller items such as lanyards and device cases.
Each bag has its own unique serial number attached to a leather certificate. The dated certificate allows you to follow the bags ageing process. Printed on an inner canvas pouch is a 'Logbook' where you can record every journey the bag took.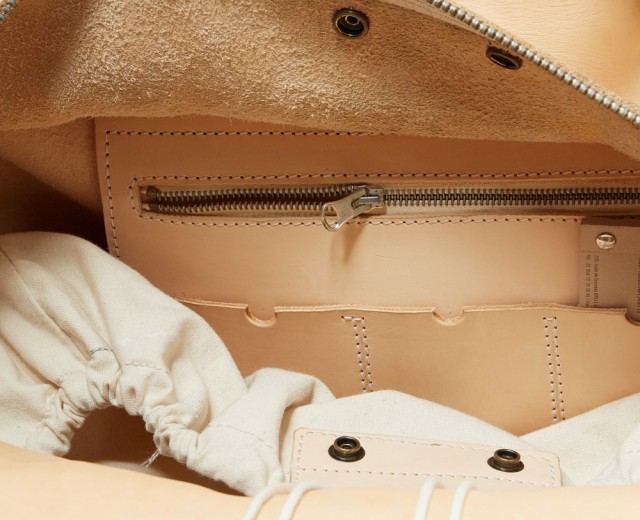 Inside the bag there's a thick canvas pouch that will protect whatever you carrying. There are also two concealed pockets; one made of canvas and one made of leather. These pockets will perfectly fit your personal items such as; credit cards, keys, passport, and all other travel essentials.
The story of Butts and Shoulders began with a bag, but they don't see themselves as a bag brand. Maybe their second offering will be a bag, maybe not. They don't have a strategy with set commercial goals, only the future will tell us where they end up.
The Butts and Shoulders travel bag is limited to 50 units and can be ordered online. Get in quick and secure the serial number you prefer – view available numbers on their website.
Images: Butts and Shoulders (thanks to Wouter Munnichs).