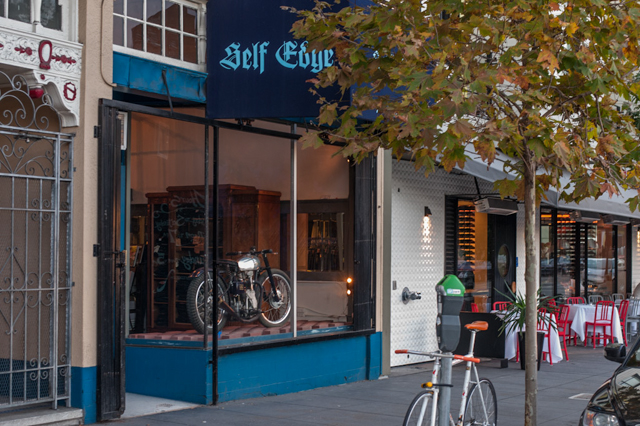 Just north of San Francisco the old defense batteries, that was build on Marin Headlands during World War II tells tales of the fear of a Japanese attack on the all important harbor and city on the American west coast.
Little did they know that the Japanese invasion wouldn't hit the Levi Strauss hometown until more than 50 years later, and that it would hit in the very same street that used to be home of the Levi's factory, Valencia Street in Mission District.
Fortunately it didn't come in any violent form, but in the shape of a small shop loaded with state-of-the-art Japanese denim. The name of the shop is Self Edge.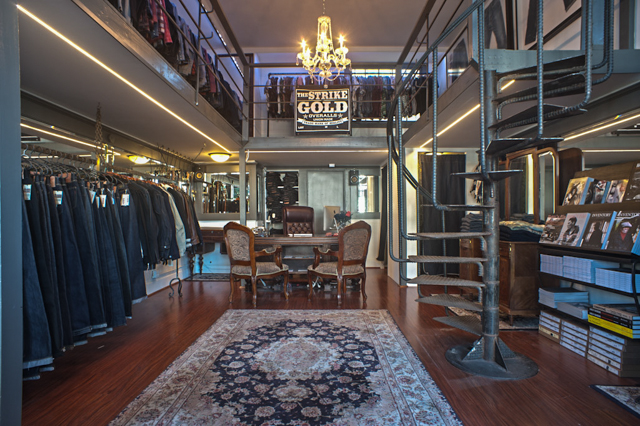 The shop isn't very big, but the vintage motorbike in the window display catches your eye, and when you enter you realize that the shop really isn't limited by its size. I was met by delta style blues music and together with antique furniture throughout the shop, I was put in a special mood instantly. A mood that fits the goods very well, assuring you that some things will stand the test of time.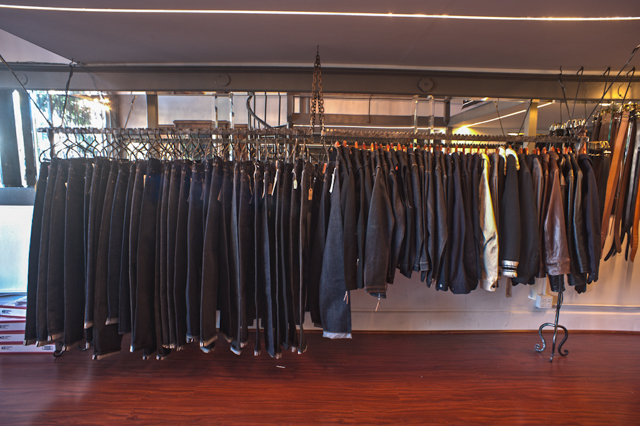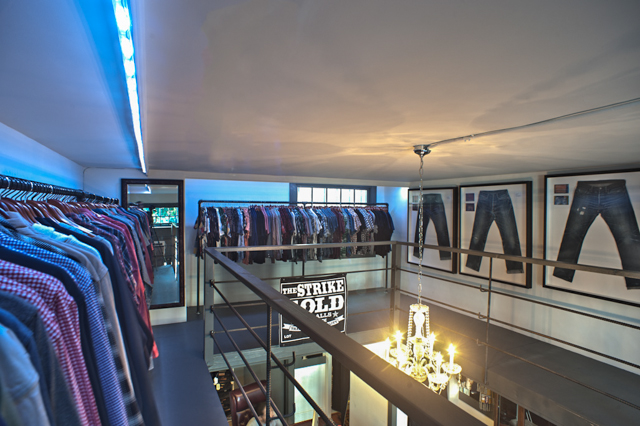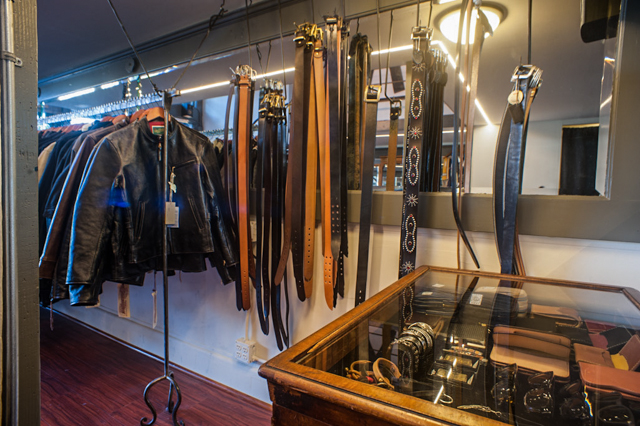 The products that Self Edge carry are all carefully chosen from high quality manufacturers throughout the world. That said it's not wrong to conclude that there's an overweight of Japanese brands – and definitely of Japanese denim.
The full list of brands hold: Iron Heart, The Flat Head, Strike Gold, Real Japan Blues, Dry Bones, Sugar Cane, Mister Freedom,  Buzz Rickson, Imperial Denim, 3sixteen, 3sixteen+, Roy Denim,  Nudie Jeans Co, Sling & Stones, Wild Child & Co, Stevenson Overall Co, Sunny Sports, Kawatako, Yellow Rat, Heirloom, Himel Brothers Leather, Globe Specs and house line Self Edge.
In other words the shop overflows with quality products that are able to fulfill every need of a denimhunter. Downstairs you will find jeans, jackets and accessories and if you climb the narrow winding stairs to the loft there is a great selection of shirts, t-shirts and a display of three framed pairs of heavily worn jeans to help visualize the beauty the dark denim downstairs holds.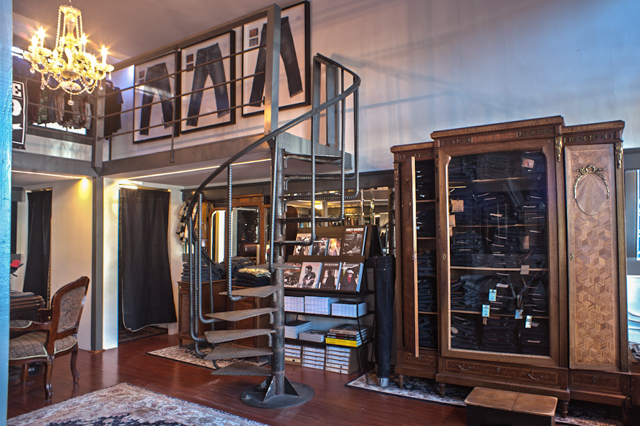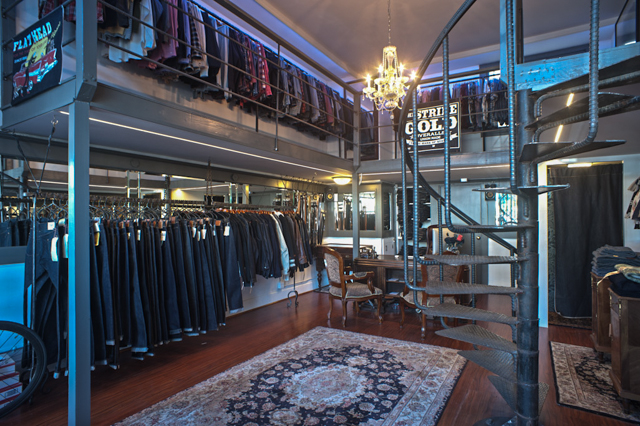 The guys in the shop really know their stuff, and they offer advice and opinion when needed. Other than that, they offer complimentary hemming when you purchase a pair of jeans, and the work is done on an original Union Special Chainstitching Machine. Self Edge offers denim repairs too, and unique to the San Francisco shop, the work is done on a 1950's Singer Darning machine. Using a darning machine means that the jeans aren't just patched up. Instead it weaves a piece of denim onto the torn edges – it's almost a kind of magic.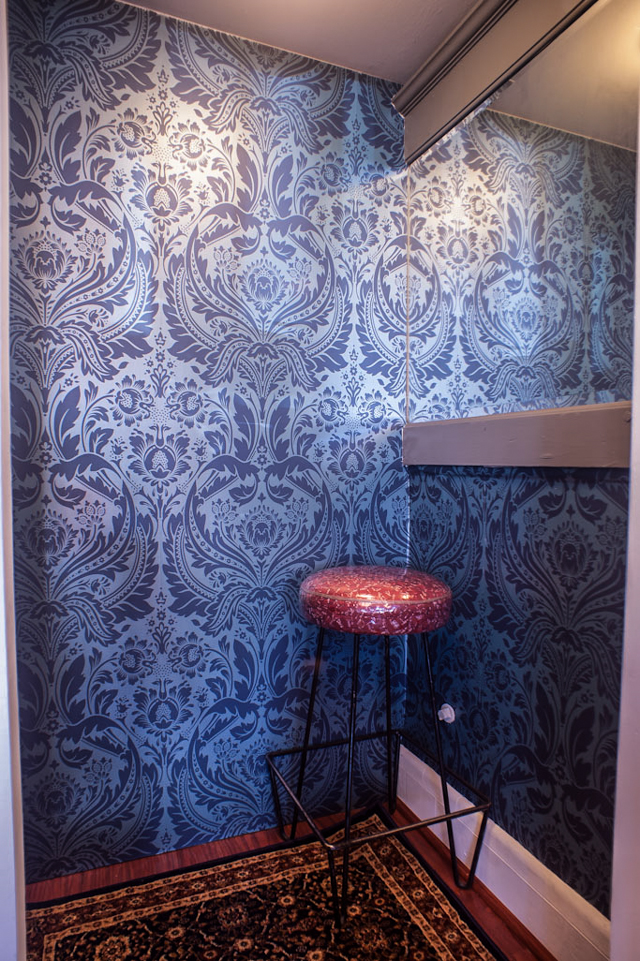 There are plenty of reasons to go to San Francisco, and if you do, you need to go to Self Edge. If you're not currently planning a trip to the foggy city on the american west coast, shops can be found in Los Angeles and New York as well, or you can start by visiting www.selfedge.com – they offer free worldwide shipping and the webshop provides you with all the measurements you need.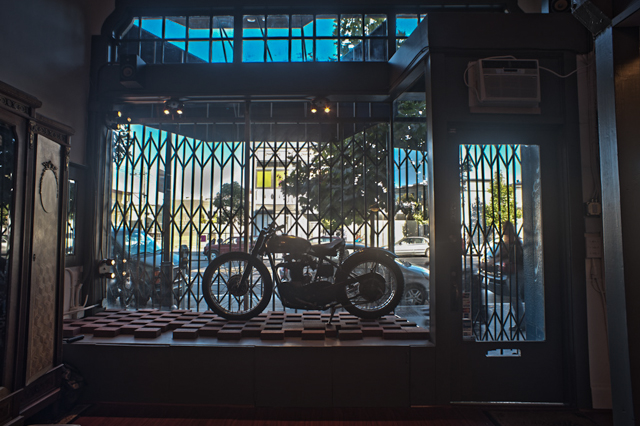 Review: Kasper Stougaard.