Noble Denim: Small Batch Sustainable Jeans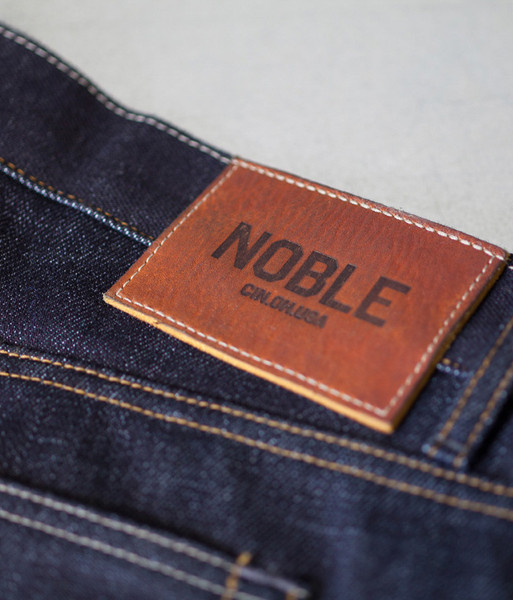 The denim culture seems to suck people in once they get a small taste. That's what happened to Chris Sutton of Cincinnati, Ohio. Sutton was just a normal guy working a 9 to 5 until one day he discovered the world of well crafted, raw denim through an online fashion blog. The whole idea behind high quality denim drew him in. He wanted to learn more about this industry, and from this curiosity Noble Denim was born.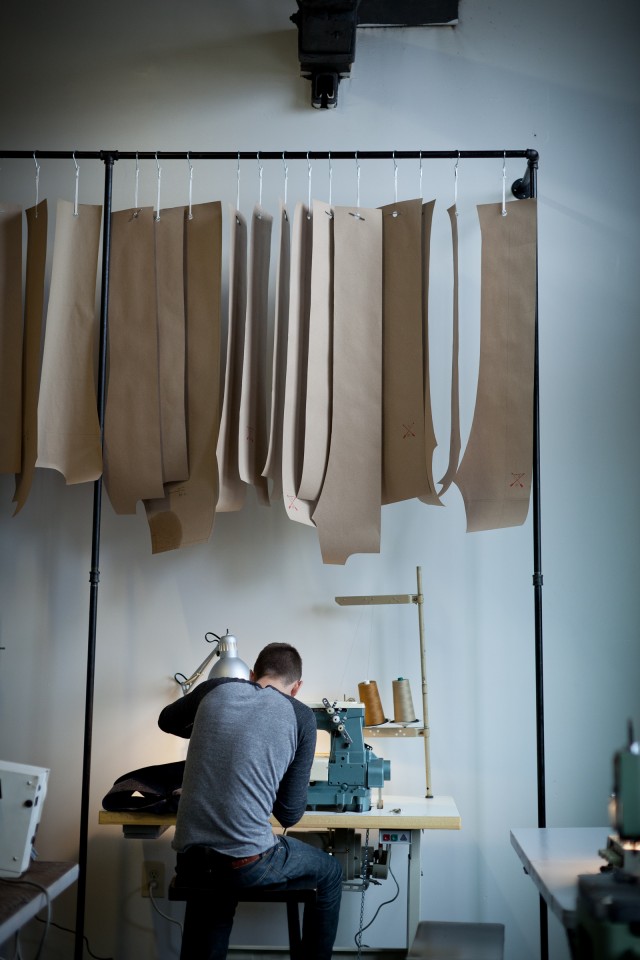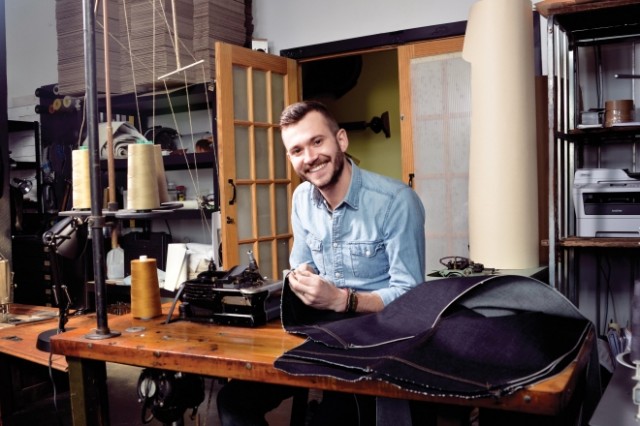 He devoted time just reading and learning as much as he could about denim. Eventually after a lot of learning, he decided to try his hand at the craft. He was hooked. Many long nights were spent sewing away trying to create a perfect pair of jeans. Sutton tore apart his favorite jeans trying to recreate them. Having never owned any raw denim before, his first pair was his own handcrafted pair. After spending time behind his machine honing his skills, he informally interned with Hiut Denim for five weeks. It was here where he truly gained the experience necessary to venture into his own business.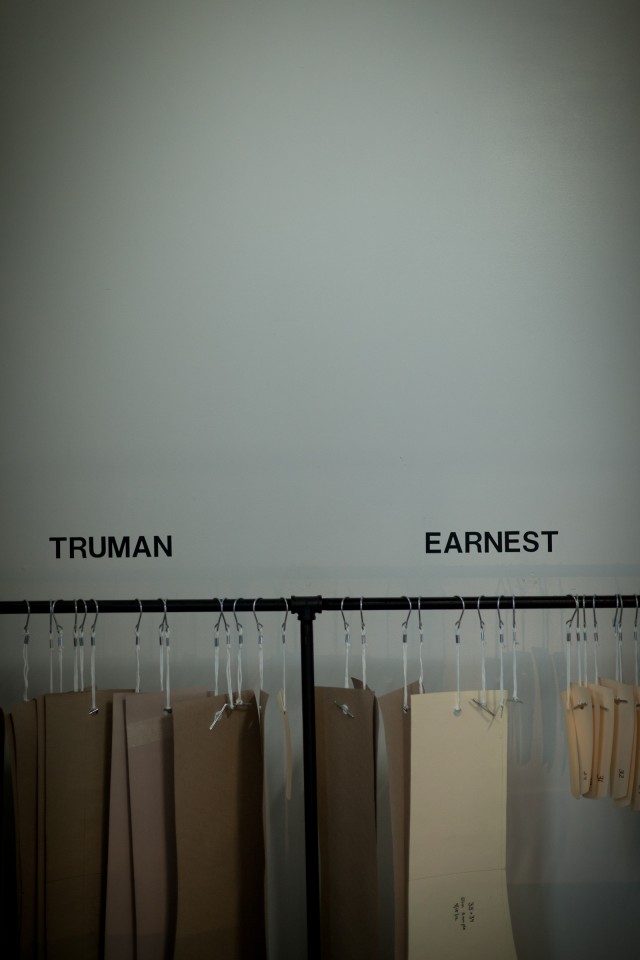 Since it's beginning in mid-2012, the company has been gaining recognition very quickly, and for good reason. Noble is working to build the perfect pair of jeans, all handcrafted in their workshop in Cincinnati, Ohio by three craftsmen, including Sutton. Each pair is constructed with all American made components in the most sustainable way possible. The denim is sourced from Cone Mills in North Carolina, the copper buttons and rivets from Kentucky, the pocket bags from Oregon, and the leather for the patches was found in the back of a dilapidated barn in Ohio. Even the hang tags and shipping materials are sustainable, coming from California and Colorado respectively.  They offer two fits: the Earnest, a slim straight fit, and the Truman, a regular fit.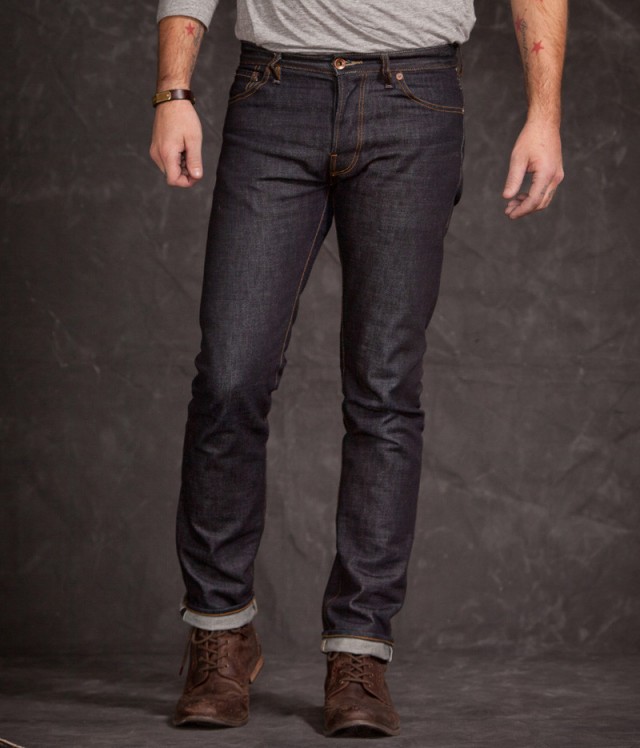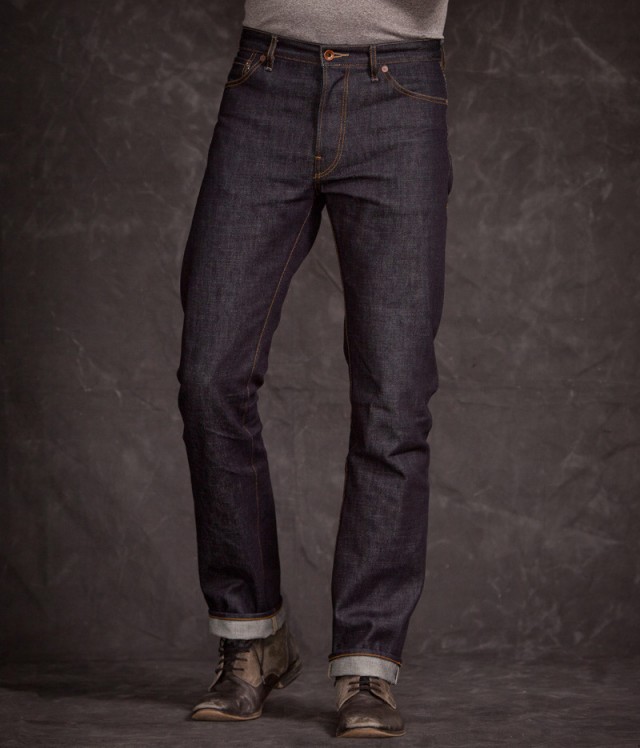 The denim is made in small batches so that they can constantly tweak the design and continue to make the product better and better.  Sutton and his team have released one batch and are now working on a second batch. For the second batch they are using salvaged canvas from vintage retired military tents. These little changes in details are what make the small batches so great.
Noble may still be small but they have big plans. Sutton wants to grow slowly while training jean makers along the way. He wants to share his skills and help others learn the craft while he himself continues to learn. Eventually, he hopes to still have his own manufacturer but with more scalability. For the upcoming Fall, they also have a lot planned. They are working to develop their own denim jackets, made with the same quality and skill as the jeans. They also plan to have small batch projects such as wool-lined waxed canvas jackets.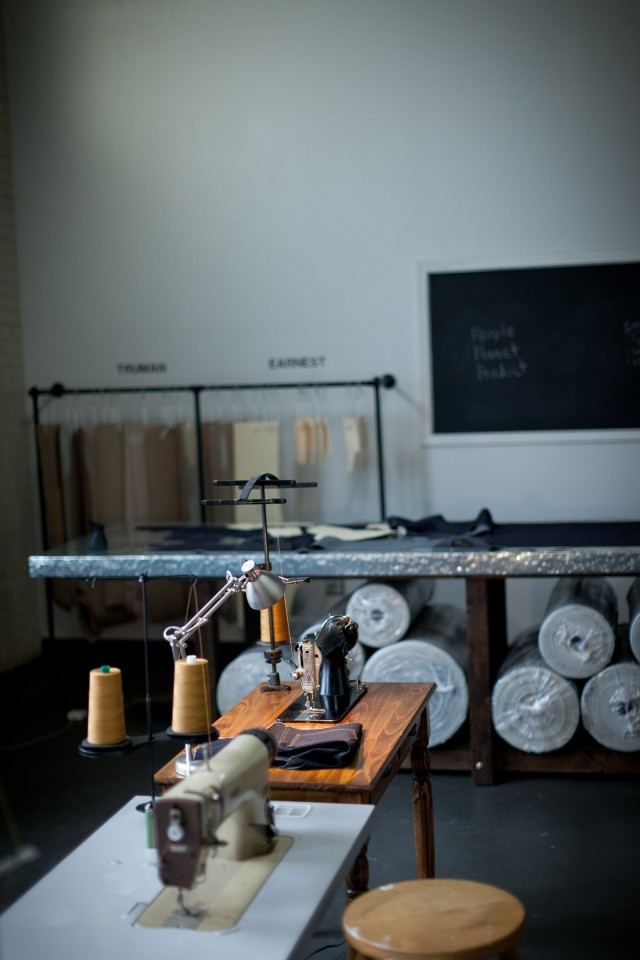 Noble Denim was born out curiosity and the desire to learn and has grown with the ideals of quality and sustainability. Chris Sutton and his brand are creating durable, sustainable jeans that are built to be your favorite garment for years to come. Find out more and purchase at nobledenim.com. Also, check out the video below for more information: