Japanese denim is often associated with high quality and equivalently high prices. Edwin is the exception, as the company that has managed to combine high quality with affordable prices by creating a unique and recognizable design that stands out among the other Japanese brands, meticulously copying old Levi's and Lee models.
Edwin was founded in 1947 by KK Tsunemi, one of the first Japanese denim aficionados. At the time, denim was not produced in Japan and Tsunemi began importing jeans from USA. The pants were used, worn, and dirty, and were washed and repaired by hand before they were sold to the burgeoning crowd of Japanese denim nerds.
Tsunemi's vision reached far beyond just selling second hand jeans; he was determined to become the first and best Japanese denim producer.
In 1951, Japanese cotton and denim production was initiated, but the fabric was expensive and the quality could not compete with American standards.
Tsunemi used the weak Japanese denim fabric as a production point of comparison and in 1961 the first Edwin Jeans hit the market. Both then and now the focus of the brand was, and is: fit, quality, craftsmanship, innovation and aesthetic integrity.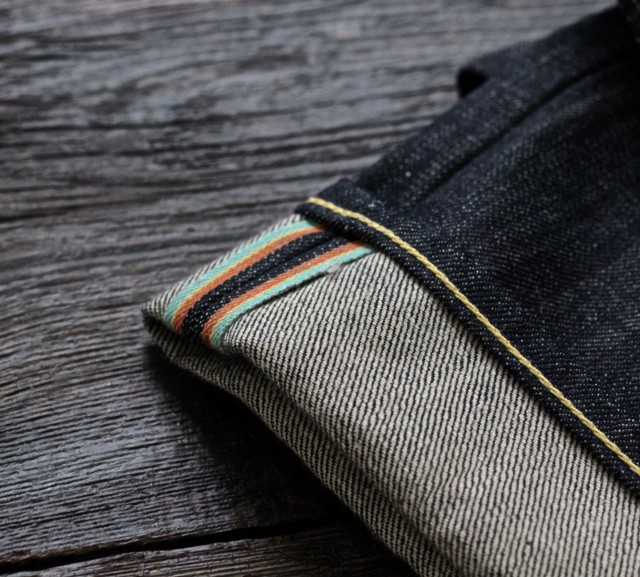 Two years later, in 1963, Edwin presented the world's heaviest ring-spun selvedge denim at 16 oz., which already back then was characterized by the legendary tri-coloured Rainbow selvedge. The fabric is still in use today. Edwin has several breakthrough inventions under the belt, which has affected the whole denim industry.
Edwin Jeans have revolutionised washing practises of denim. Already in the 60s the company introduced one wash, and in the mid-1970s, Edwin pioneered production of pre-washed jeans with the so-called "old wash." A segment that is dominating the market today.
In 1980 the company invented the stone washing method. A crucial cornerstone which revolutionized the entire denim industry and consumer demand. Suddenly it was not necessary to wear your pants for several months to achieve the worn look, Edwin's staff did it for you.
The name "Edwin" is a compound based on the letters D, E, N, I and M. Tsunemi moved the letters around a bit, turned the M upside down and up came "EDWIN": one of today's strongest and largest Japanese denim brands.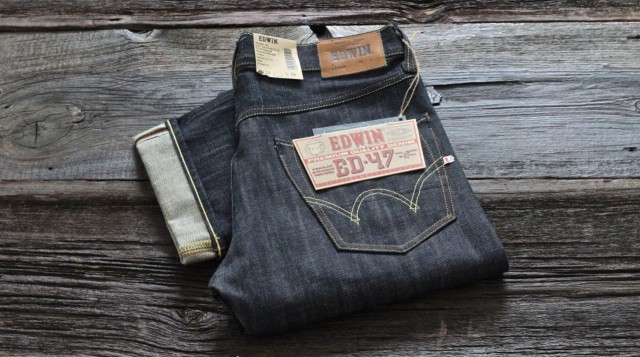 In addition to the ED-47, which has a classic fit with a relatively low waist, it is also worth mentioning the model "Nashville"; a high waist and authentic model that has been in production for over 20 years.
Edwin still follows founder Tsunemis ideals and priorities of high standards of quality, craftsmanship skills, manufacturing techniques, design and fitting. Along with Levi's, Lee, Wrangler and Carhartt, Edwin is in the top 5 of authentic denim brands through the times, and the brand is still a major player on the market. A fact that is largely due to the brand's constant focus on innovation and quality.