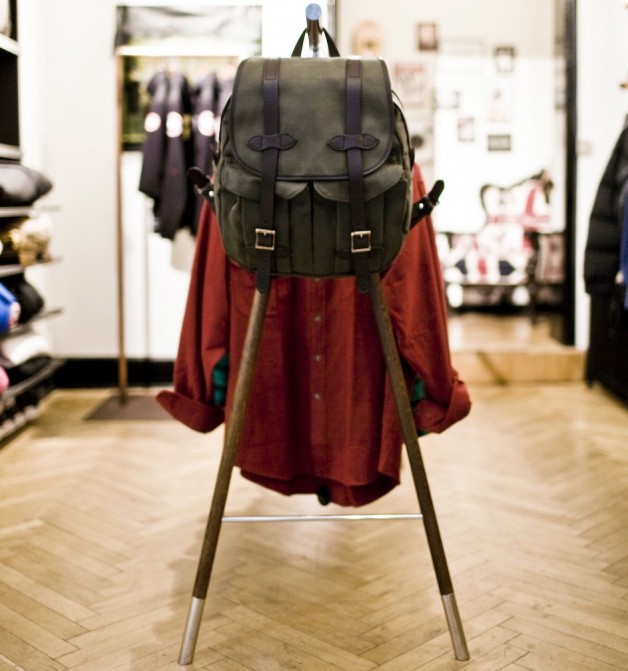 Like so many of the century old American brands we cherish today, Filson was born out of a need for sturdy and long-wearing working clothes made for men looking for opportunities to make something of themselves. Founder of the company, C.C. Filson was born in 1850 and after making a living building houses in Nebraska and roaming the country as a railroad conductor he moved to Seattle in the 1890's with a clear cut idea in mind and a new way of thinking about making clothing for hunters, fishermen, explorers and miners.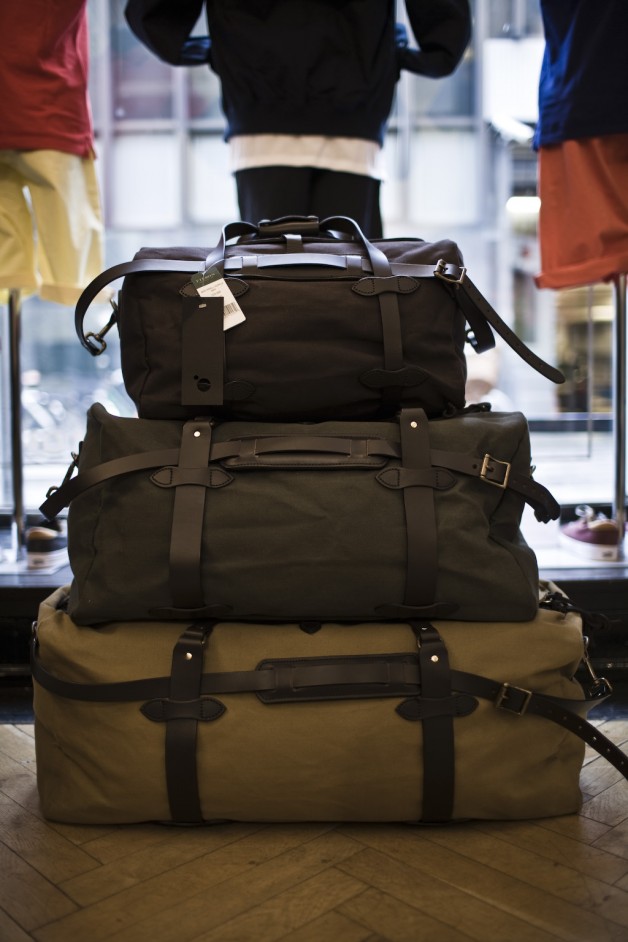 When the Last Great Gold Rush was set in motion in 1897, C.C. Filson moved north with other fortune hunters and opened his first store, Pioneer Alaska Clothing and Blanket Manufacturers, outfitting the miners of the Klondike with quality working clothes.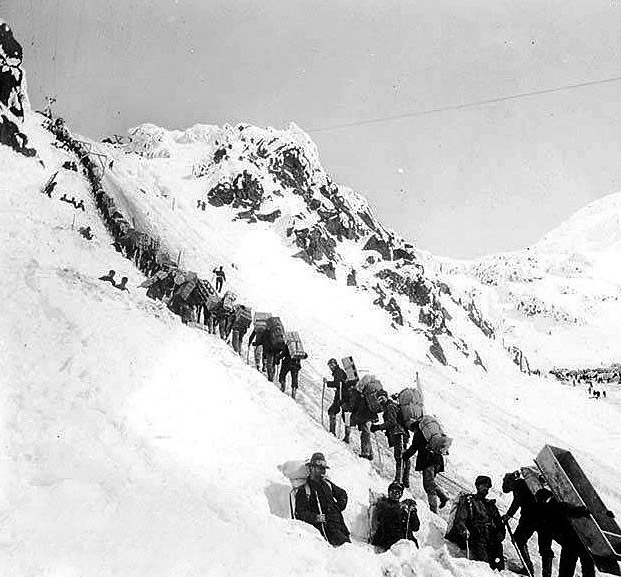 Fortune hunters crossing the Chilkoot Pass in the winter of 1897-98.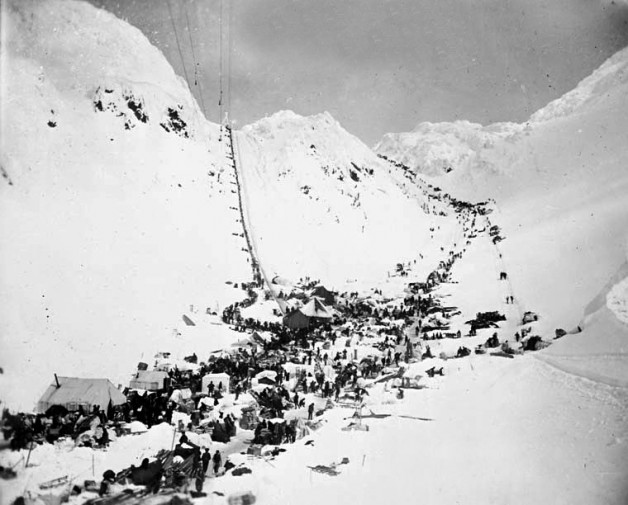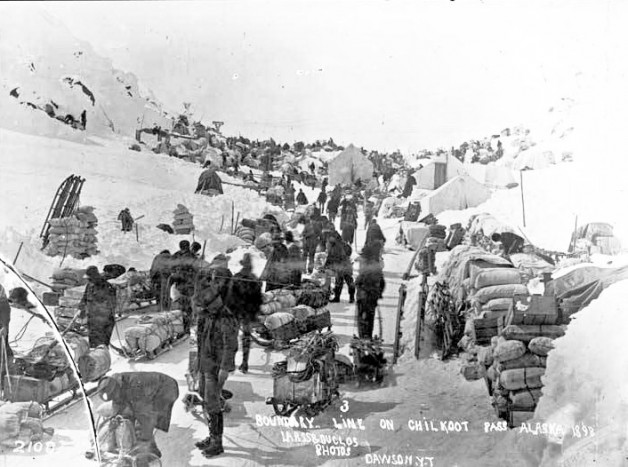 He found a niche in the market providing functional gear and apparel for miners enduring the arduous Northwest conditions. The store operated its own on-site manufacturing facility producing clothing, blankets and knitwear made from the heavy weight, water repellant Mackinaw wool fabric, which were sold along with boots, shoes, moccasins and sleeping bags. It was already in those days he came up with the company slogan, "Might as Well Have the Best."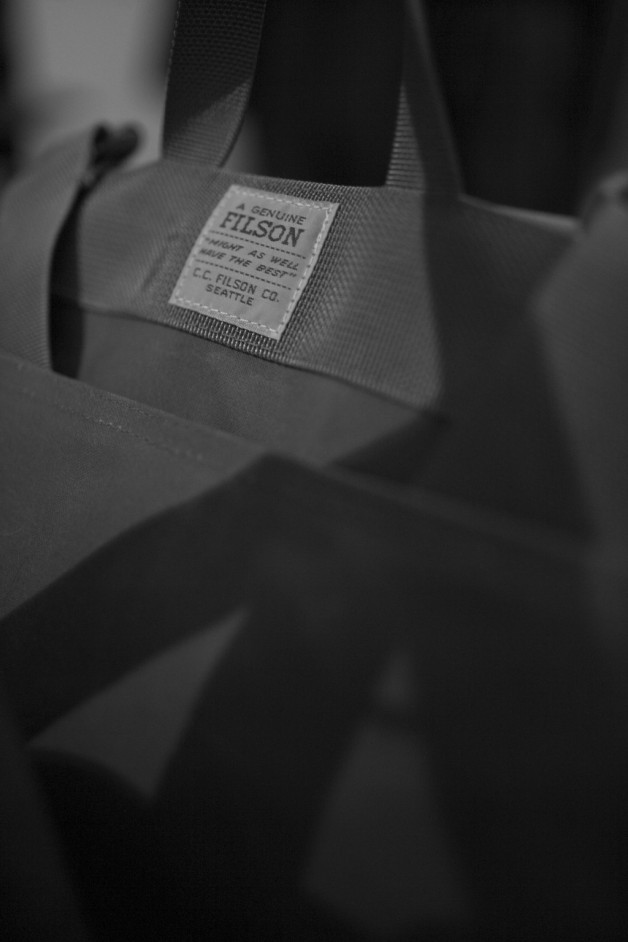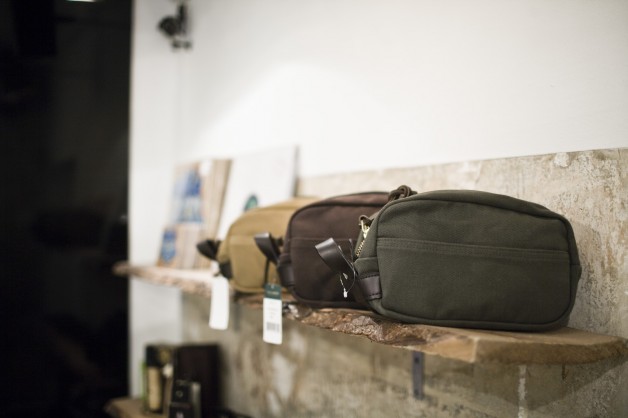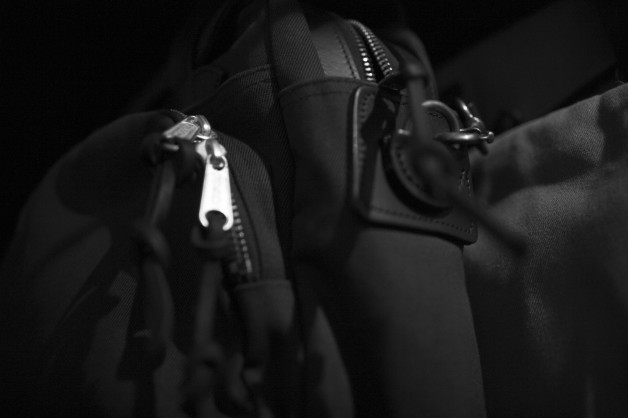 Responding to popular demand and with the Gold Rush ending in 1899, Filson soon started producing fine quality yet rugged outdoor clothes for hunters, fishermen, explorers, mariners and engineers.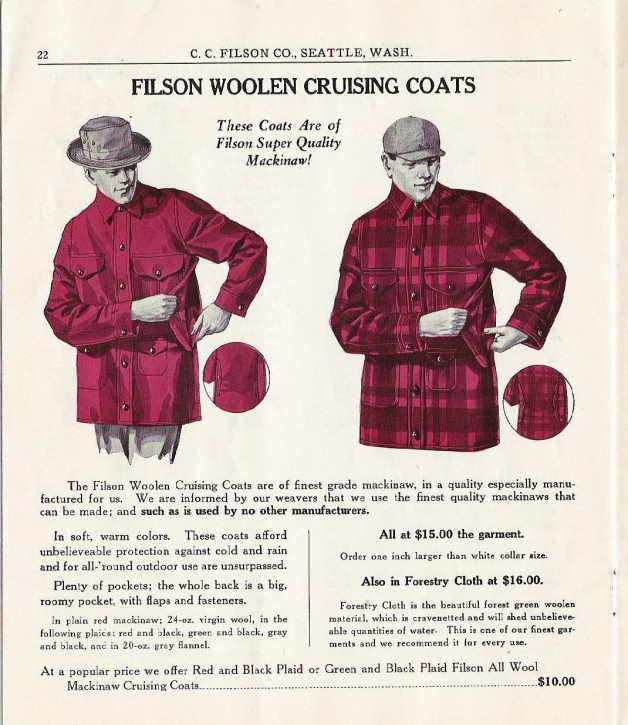 Firmly determined to succeed, C.C. Filson knew that engineering and innovation was the only way to distinguish his company from its competitors. Especially the loggers in the timber industry had become a solid customer base for the company. It was the focus on the needs of this specific worker that led to the invention of the Filson Woolen Cruising Coat, patented in 1914, now a best-seller for almost 100 years, and still present in the collections of today. In the company catalogue of that year he wrote:
"The goods we quote must not be confounded with the cheap and vastly inferior grade with which the market is over-run. Such goods are not only useless for the purpose for which they are intended, but the person wearing them would be better off without them."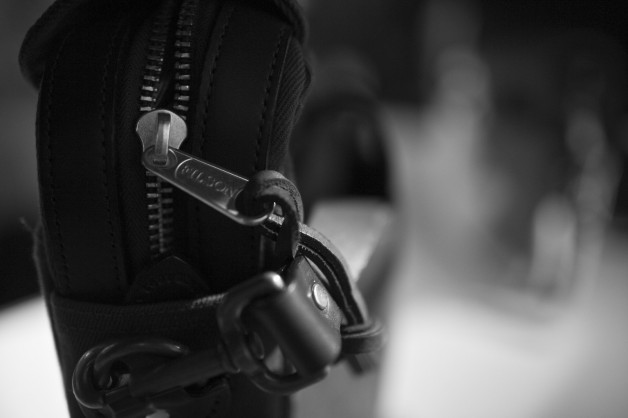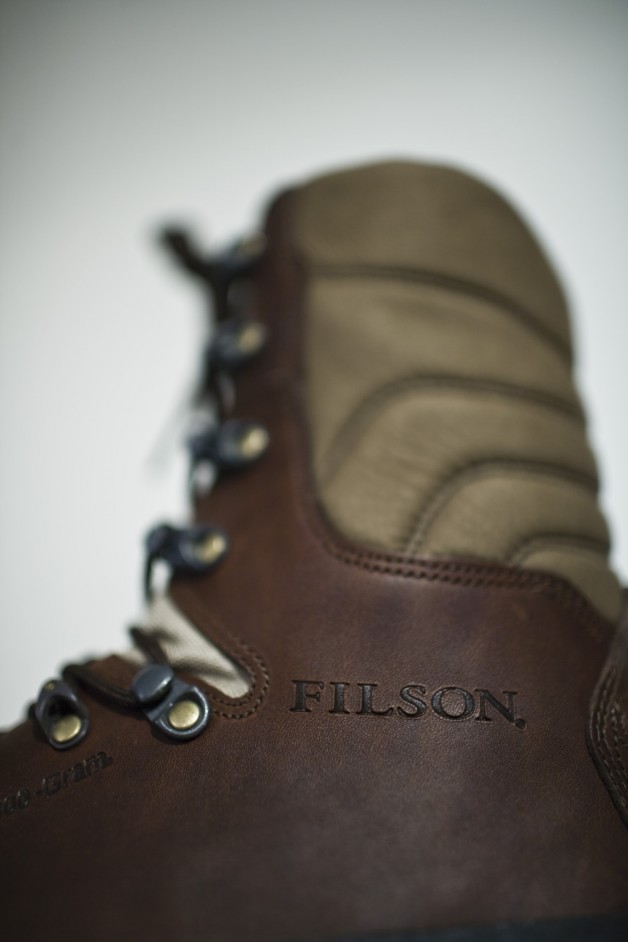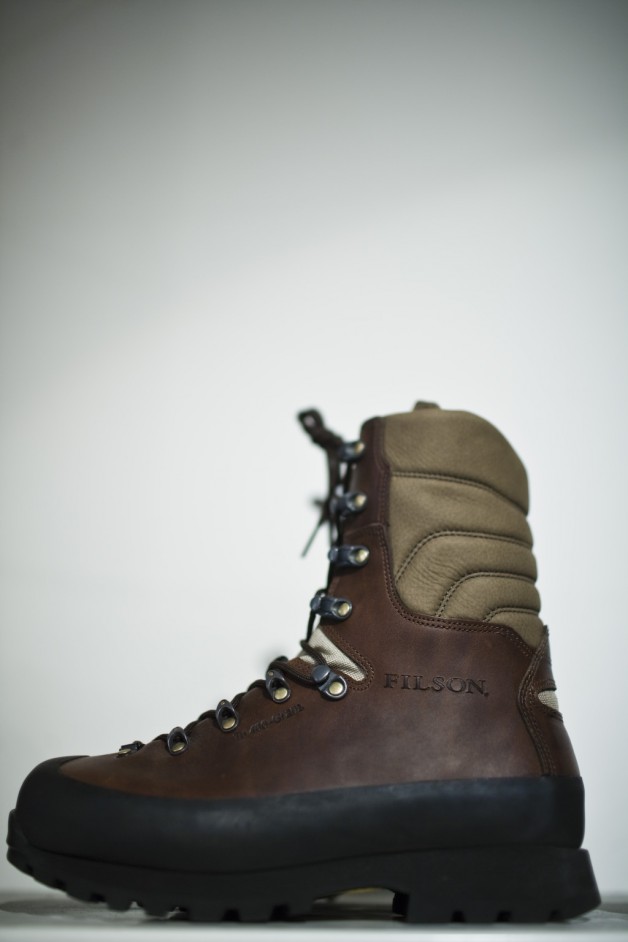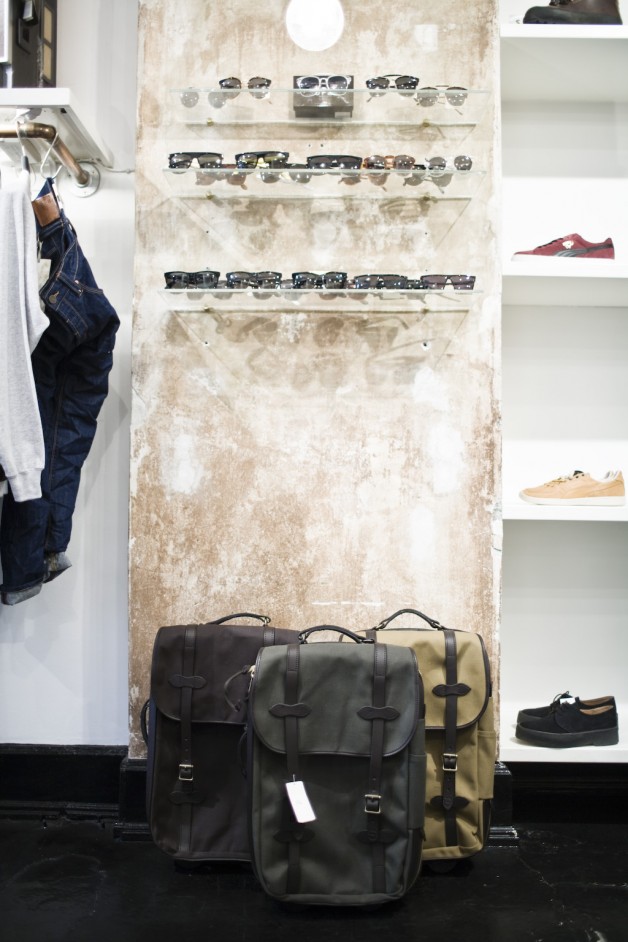 C.C. Filson died in 1919, at the age of 69. But by then 'Filson' had become synonymous with reliability, satisfaction and honest values. By the 1960s, Filson's reputation as the premier outfitter for outdoorsmen had spread around the globe. The spirit of its founder still lives on in the Filson we know today with the luggage collection as the heart of the brand. The quality is remarkable, the designs are timeless, and the selection includes a bag for almost every thinkable purpose.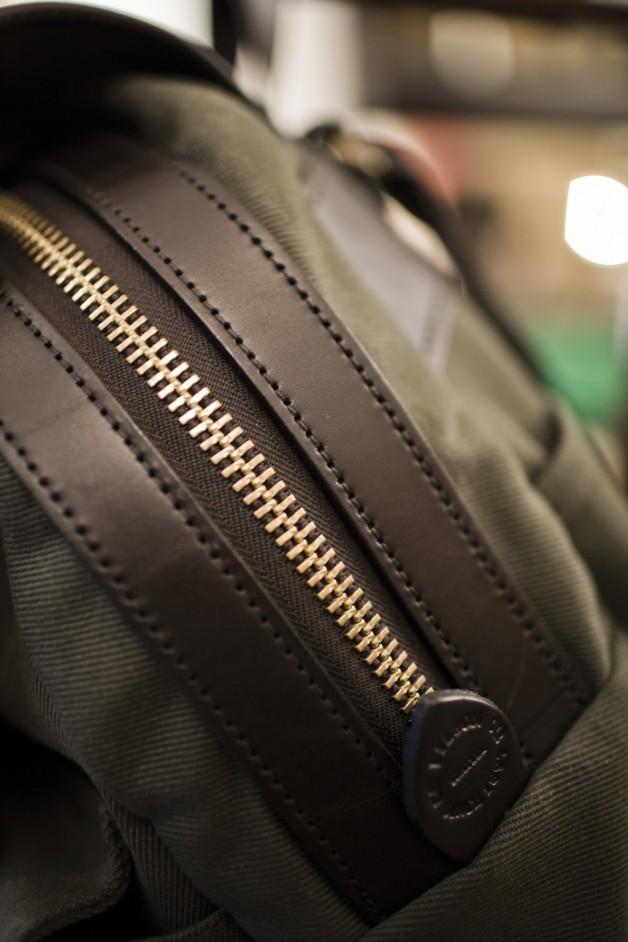 The pictures in this article were shot in Nag Classic, run by Nag People, the distributors of Filson in Denmark, Sweden and Finland.