Reviewing the Truman Boot Co. Horween Dublin
Truman Boot Co. Use Horween Leather and Stitch-Down Construction To Make Boots the Old Way
If there's any one accessory that denimheads obsess over, research, and eventually drop a lot of cash on, it's boots. Like denim, our boots must be hand-made of the highest quality materials and only get better over time. While we're all familiar with some of the standbys in the boot game, there's a new contender out of Pennsylvania making boots the old-fashioned way. We got hold of a pair of Truman Boot Co. boots to have a closer look.
A History Worn
Truman Boot Co. keeps it small by design. They make about 1,000 pairs of boots a year and have no plans of expanding into mass market production.
Founder Vince Romano started the company in North Eastern Pennsylvania in 2014 with the intent of paying homage to the state's agricultural heritage.
He wants to make sure that every boot is made by hand, that it is a thing of beauty, and that it develops unique character.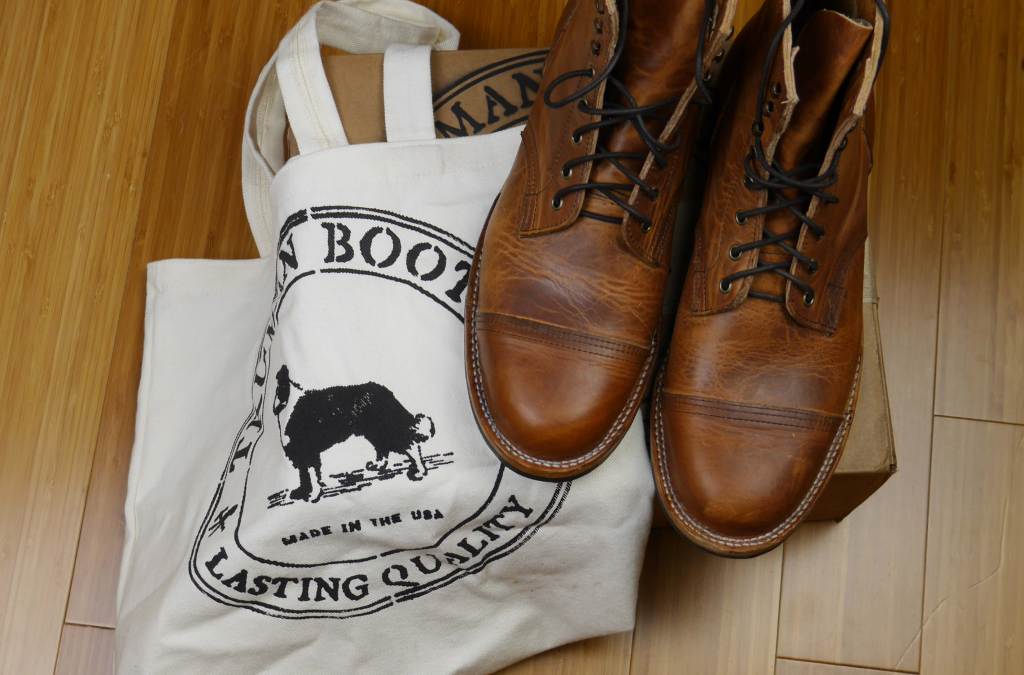 Reviewing the Horween Dublin Leather Cap Toe Boots
The Truman Dublin boot is made from Horween's 'Dublin' leather. The leather is full grain and vegetable-tanned. There isn't another boot on the market made of this exact Horween leather.
If you know anything about leather suppliers in the US, you know that Horween is the best of the best. It's buttery smooth and has character for miles.
Straight out of the box, which comes stamped with Truman's logo, you're struck by the texture of the leather. It has a waxy luster and was already textured when new, but you can immediately tell that they're only going to get better with age; just like a good pair of jeans.
All boots come with a cotton tote to protect the boots in transit, a great add-on bonus.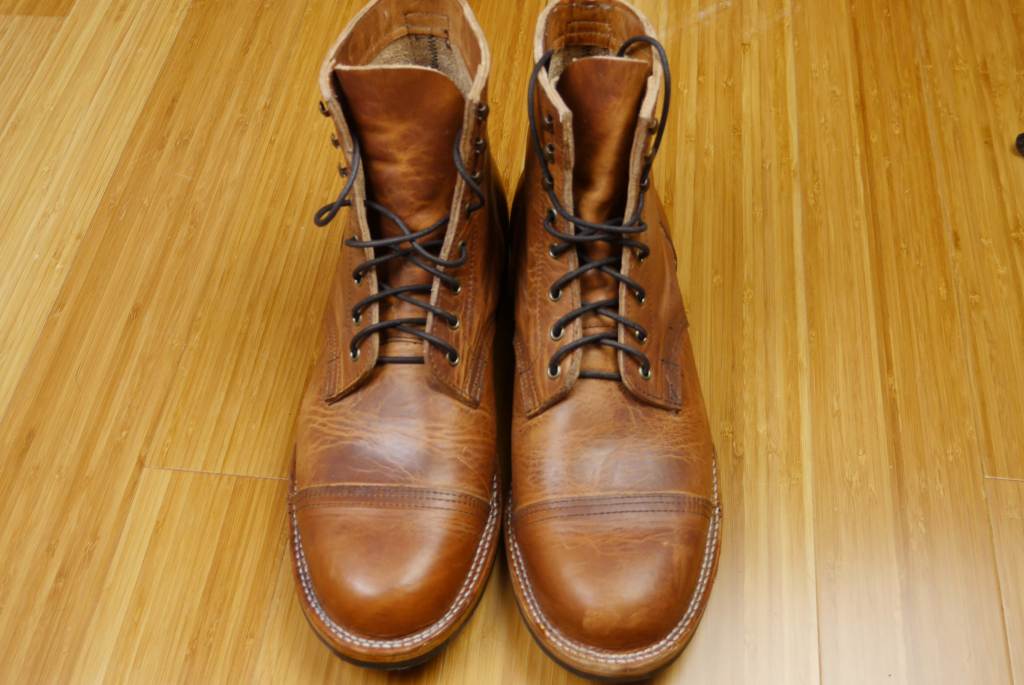 All Truman Boots Are Slow Made (To Order) To Last a Lifetime
The boots are a bit stiff when you slide them on, but within a few hours they'll loosen up and start to mold around your feet. Since Truman makes every pair to order, they're able to customise and make any adjustments you like.
Truman uses stitch down construction instead of Goodyear welting or cementing. Each boot is pored over and stitched with precision.
The Dublin features:
Leather vamp lining
Leather heel counter
Leather insole, outsole, and stacked heel
Three rows of speed hooks
Laces made in the USA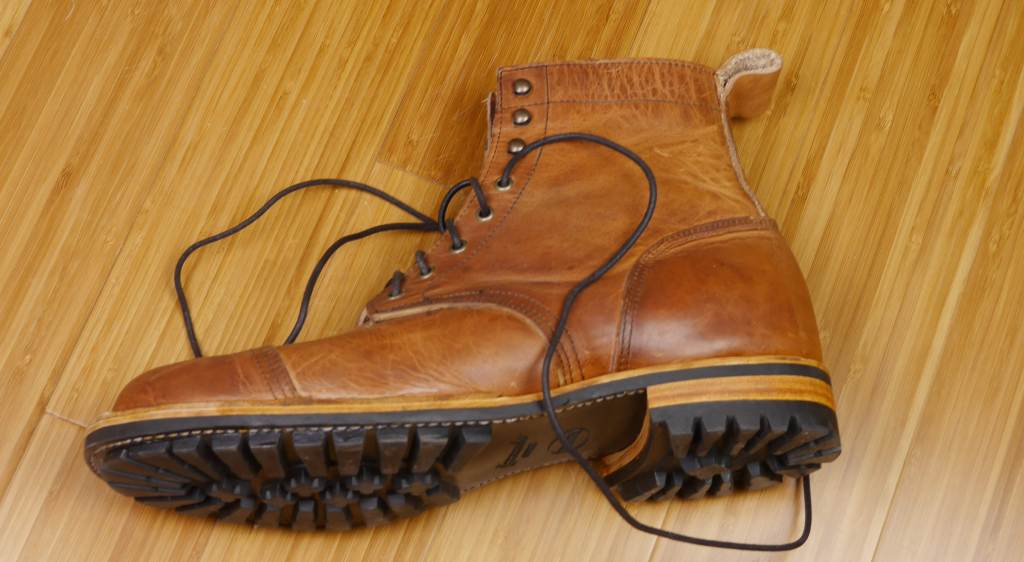 Make A Good Investment, Get A Pair of Truman Boots
We have no doubt that these boots are going to stand the test of time from a construction and aesthetic standpoint. They are solidly made with pride and nods the past without being stuck there. They'll probably also look pretty damn good with your favourite jeans.
Head over to Truman Boot Co.'s website to have a look.