After Two Years of Wear, Here's Why I Argue the Big John Rare 008 Is the Perfect Jean
There comes a time when your favourite jeans are just too worn; even putting them on you run the risks of new holes and additional repairs. I prefer to retire my jeans before this happens and save them for special occasions only. About a month ago, my beloved Big John Rare 008 reach that state.
The Details of the Rare 008
Through this extensive review, I am going to take you through the finer points of these jeans, which I've come to love so dearly after wearing them for almost two years.
I will talk a bit about history, argue why the fit and construction strike the perfect middle-ground between contemporary and heritage, and take you through all the unique details of the jeans. Last but no least, I will examine the denim and how it fades, which is the main reason that these are the best jeans I've ever owned.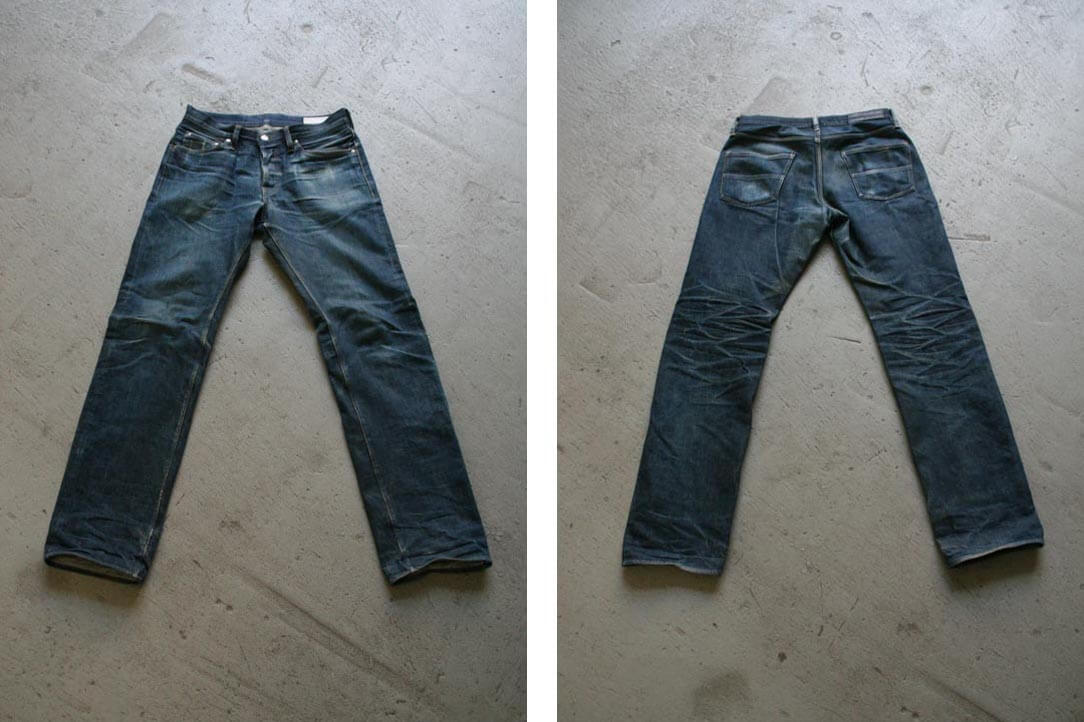 A Celebration of History
Big John was the first to make jeans in Japan. The company was founded as Maruo Clothing in 1940 by Kotaro Osaki and, until the mid-60s, all the jeans they sold were imported from the US. It wasn't until 1973 that Big John, in cooperation with Kurabo, made the first 100% Japanese-made jeans.
The Rare 008 jeans were launched in 2010 to celebrate their 70th anniversary. They represent the very best Big John could make, from the best material and the finest construction,  and they're not entirely "traditional" in terms of historical detailing as you will find out.
A Good, Solid Fit
First off, the fit. It's a classic straight leg with a medium rise, plenty of room through the thigh, and straight from the knee down. I would say it is a good, solid effort at a straight fit but not the best contemporary example compared to, say, the Iron Heart 634S.
Having said this, I never had any trouble with movement and they looked good with both bulky Red Wing Engineer boots and the more refined Chippewa Service boot.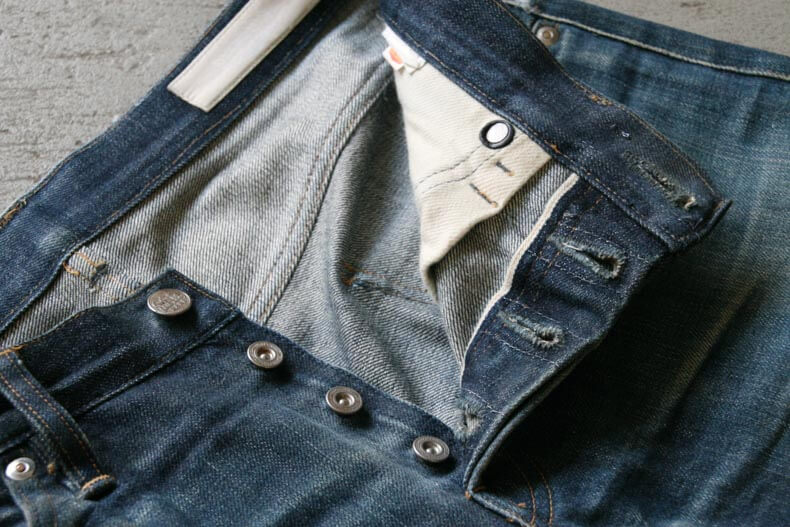 Construction and Features: Abandoning Tradition for Sense
Apparently, when Big John decided to make these jeans, the goal was to make a pair that would last ten years. Although they are extremely durable, my jeans won't last that long.
If they were to go into a "normal" person's wardrobe, I could imagine these jeans would last a good long time. But, given the way that most of us denimheads wear our jeans, ten years is nigh on impossible.
That being said, you can't blame Big John for not trying. The choice of denim has a lot to do with this, but for now let's look at how they were put together.
On page two, I put the details of the Big John Rare 008 under the microscope.