Red Cloud & Co. World Tour: 1 Pair of Jeans, 12 Wearers
On April 1st, the Red Cloud & Co. x Reddit World Tour 2014–2015 kicked off.
In collaboration with one of Singapore's finest denim retailers Tuckshop Sundry Supplies, the Canadian denim enthusiast Brad Porter organized a world tour.
A pair of Red Cloud's finest pairs of jeans would take a whirlwind trip around the globe. 
And I'm lucky enough to get in on it.
The Jeans
To stand up to the rigors of 12 wearers, from all walks of life, in any number of environments the jeans had to be something special.
Tuckshop Sundry Supplies looked to a brand they knew was up to the task. Red Cloud & Co. is a well respected denim manufacturer from Shenyang, China. In the past few years they have gained a well deserved reputation for creating some very fine garments.
The pair that is traveling around the globe is from their 400 series; the unsanforized R400.
It weighs in at 17 oz. and it has a rather special warp thread made from both white and indigo dyed threads spun into a single yarn. Without doubt this will lead to some interesting results over the 12 months.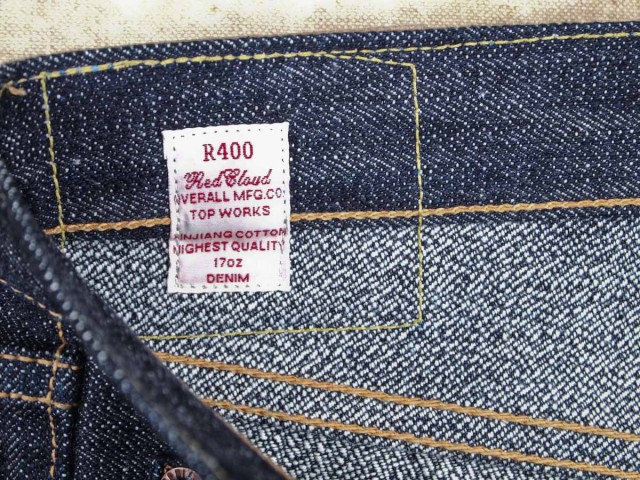 What is a World Tour?
A world tour is an event in which a pair of jeans travel the world over. During this time they are worn by many different people from various walks of life for equal amounts of time. The aim is to see how the denim fades and ages whilst being used by many different wearers.
Twelve individuals, including myself, will be wearing this pair of jeans for one month. While wearing the jeans, all participants must post as many updates as possible on the Reddit raw denim subreddit.
The 12 participants are:
April 2014: Brad in Calgary, Alberta, Canada
May 2014: Hernan in Michigan, US
June 2014: Zachary in Alaska, US
July 2014: Tim in San Gabriel, US
August 2014: (another) Tim in Kansas, US
September 2014: Patrick in New Mexico, US
October 2014: Bjorn in Germany
November 2014: Somar (that's me) in The Netherlands
December 2014: Brian from USA
January 2015: Jon in Michigan, US
February 2015: Thomas in California, US
March 2015: David in South Australia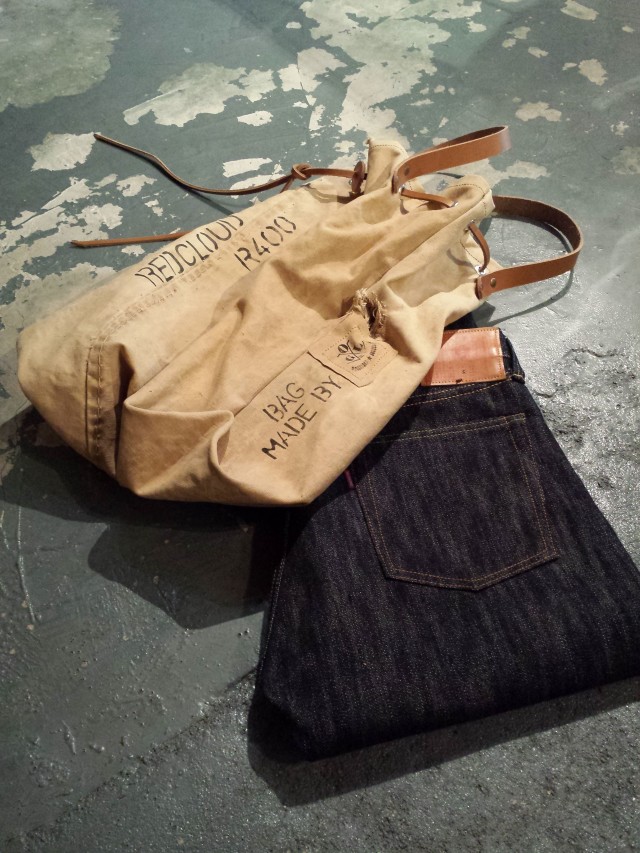 Tuckshop Sundry Supplies added a duffel bag made from deadstock 50's army canvas to ship the jeans around between participants.
As you can imagine I am super excited to keep track of the progress and can't wait for November to swing around.
You can keep track of this world tour and the development of the jeans at reddit.com/r/rawdenim.
Images courtesy of: Tuckshop Sundry Supplies