This British RRL Collector Can Help You Step Up Your Style Game
Mark Large dresses, shoots, and puts together a photo collage at 5 a.m. Then he posts it to Instagram as @1lrg – all before most of us have rolled out of bed.
He is a prolific collector of Ralph Lauren, but that's not his magic; it's the way he puts it all together that makes it pop.
I had the chance to ask Mark about his tricks and secrets. Read along and you may learn a thing or two.
I started following @1lrg on Instagram after seeing an article about denim heads to follow, and quickly saw why.
He posts every day and puts together some of the best and most colourful, casual combinations. Truly an inspiration if you're even remotely interested in denim.
A Painter With a Thing For Colours
Large manages a successful painting contracting company in London, specialising in commercial spaces, and he has even done the Houses of Parliament. When I interviewed him, we discussed the probability that his innate and acute sense of colour, necessary for consulting with clients, as a contributing factor to making his clothing choices work every day. He responded,
"Well, I've thought about it, as I've always liked colour, but it's just comes naturally to me."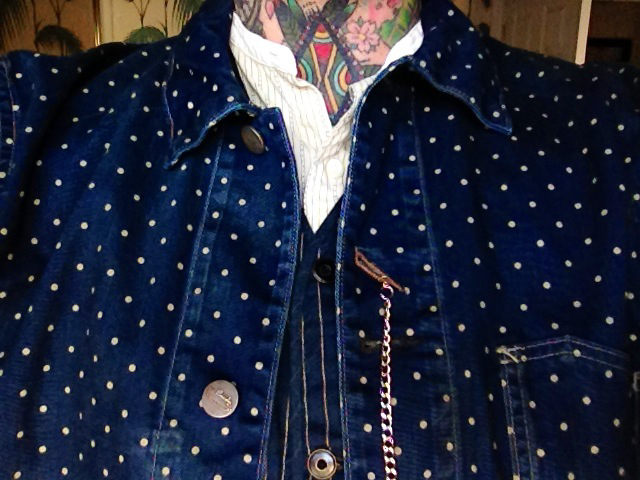 An Eye For Aesthetics At an Early Age
Mark got his first jeans when he was about seven years old. He grew up in a small town in the UK where aesthetics weren't viewed as important. He recalled this story from his teens:
"One day I saw this guy wearing something I really liked, and I went all over town trying to find it, and couldn't, so I went to his house, knocked on the door, and asked him where he got it."
Turns out that man had bought it in London. That started Large going to London frequently to shop.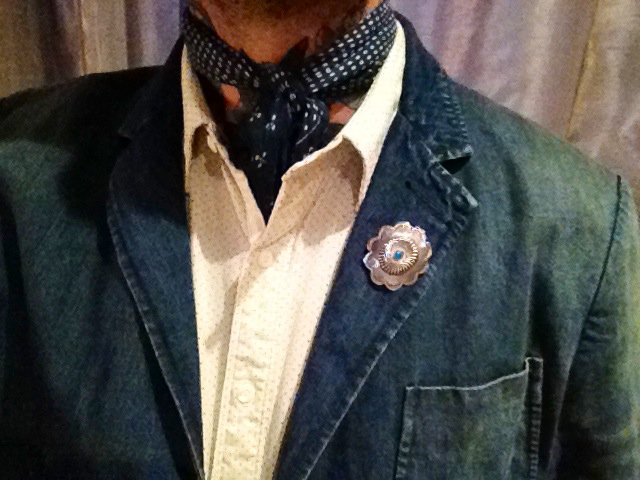 It Takes Guts to Be Stylish
Anyone who comes from a small town knows that dressing just a bit differently takes confidence, and Mark had plenty in the days when he walked into his small town pub.
When the 70's Mod revival happened in the UK, he liked that look. Then, as his tastes evolved, he started frequenting the shops of the designer Paul Smith, and thus moved into a more modern look. But somehow he became interested in clothing by Ralph Lauren and particularly the RRL line which was more characteristic of the 'Old West of the USA.'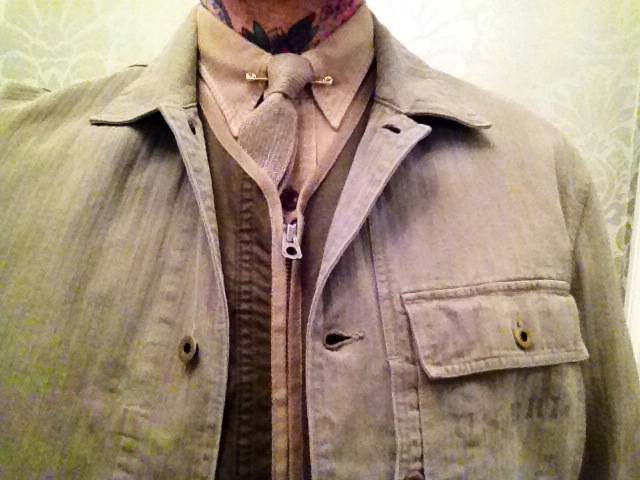 The Secret To His Inspiration
Mark told me,
"I don't look at magazines, nor do I follow fashion bloggers, I just buy and put together what I like!"
OK, as a fellow denimhead and collector, I really wanted to find out some of his secrets, and he was kind enough to tell me:
"I do a lot of searching on Ebay, and always buy new."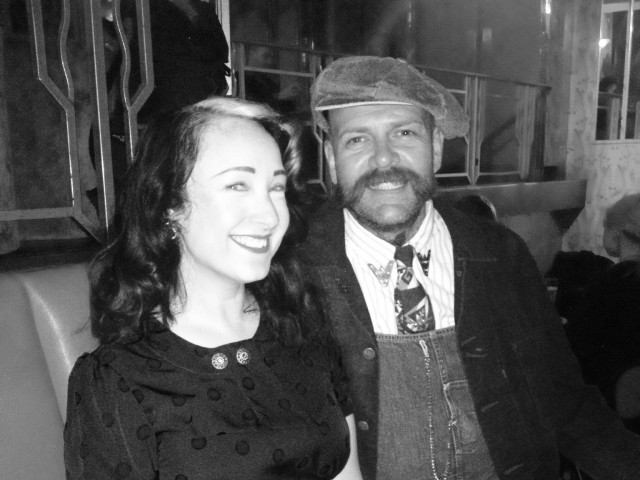 A Stylish Couple
Large is a man who likes to have a good time.
He and his lovely and amusing wife Helen, herself a personal clothing stylist, also on Instagram @lucillevonfrock, often go out to the new hot burlesque clubs popping up around London to enjoy themselves and do 'research' – Helen's company specialises in "hen nights for ladies."
This couple has a real authentic style and they clearly have a lot of fun.
What Can You Learn From Mr Large?
The quote by fashion expert Rachel Zoe, is perhaps the most accurate description of Mark Large's approach:
"Style is a way to say who you are without having to speak."
Mark's casual and 'personal cool' is what makes him stands out. Do yourself a favour, and follow him on Instagram to step up your style game.
Image quality disclaimer: All images were shot with a smartphone and intended for Instagram's format.