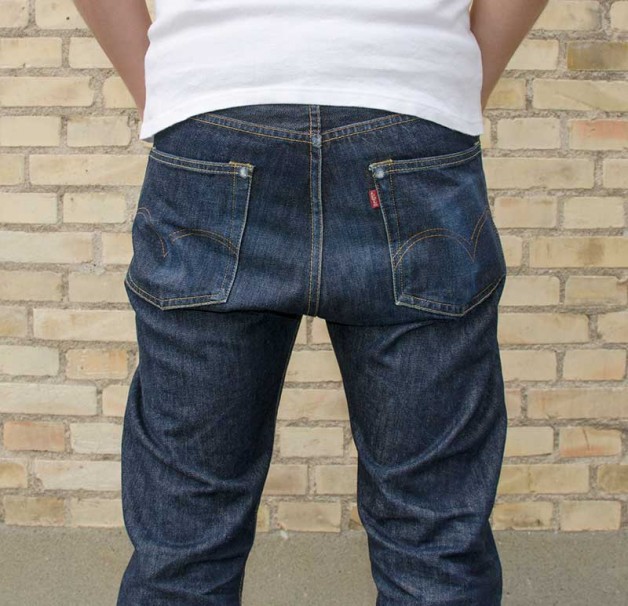 In this 4 month-update on the 1944 S501XX of our Levi's Vintage Clothing Wear & Tear Project we get to meet a new side of our painter slash photographer wearer; besides being a denim addict he's also quite the ourdoorsman and part of his summer he spent in Norway by the Eidfjord and Hardangervidda – wearing his project-jeans of course.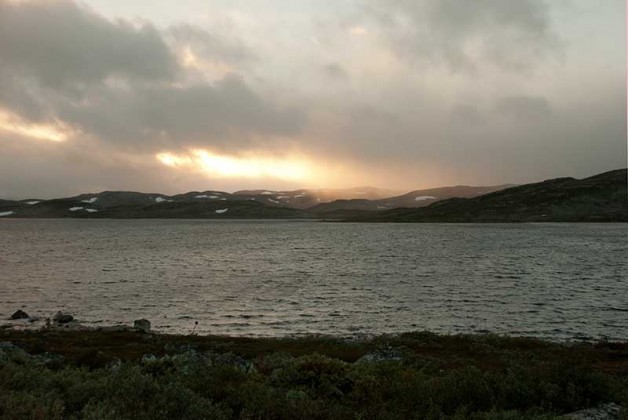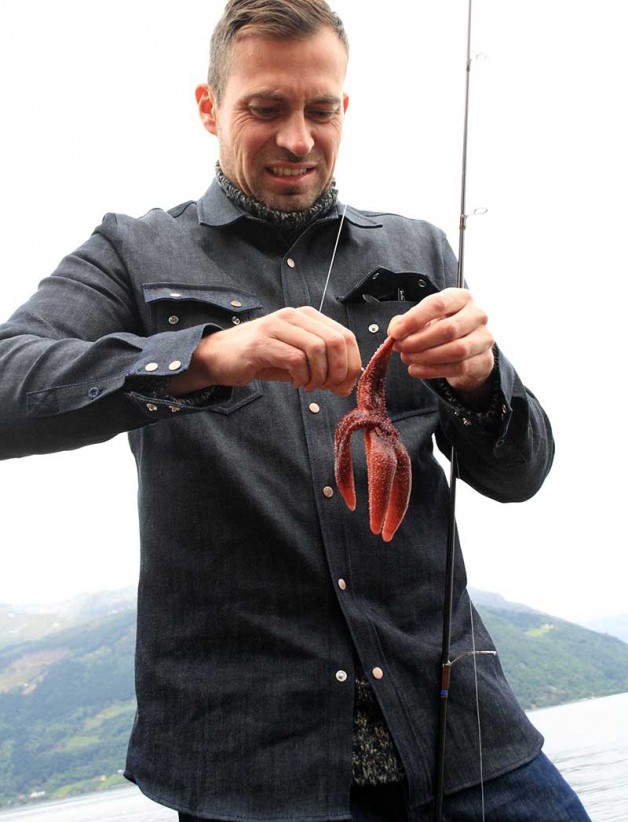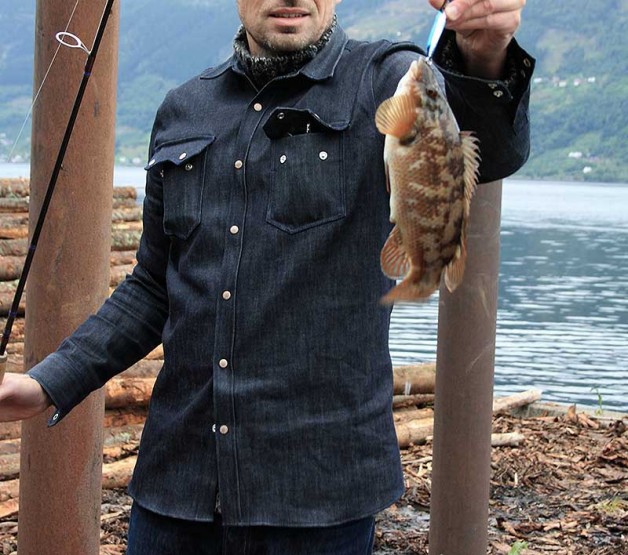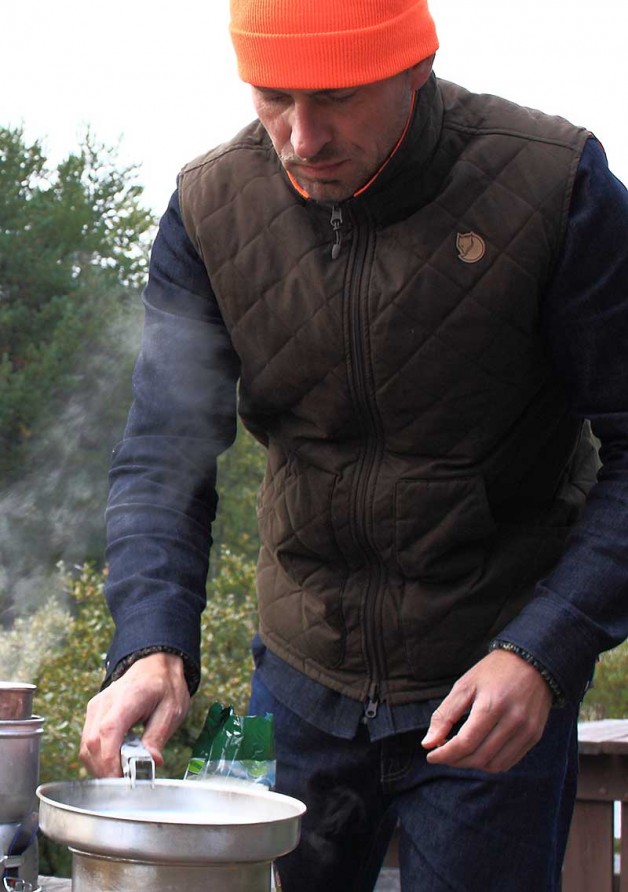 This is what the jeans looked like just before they were washed.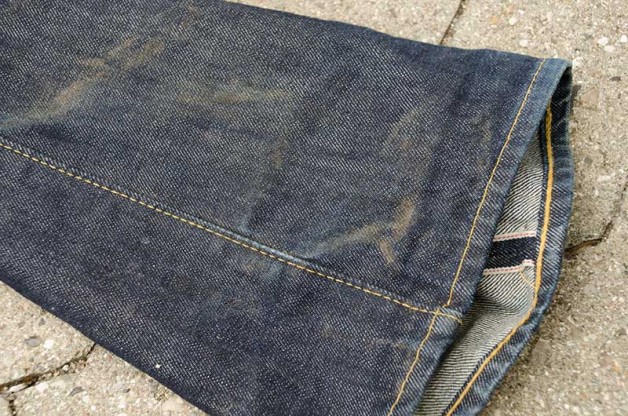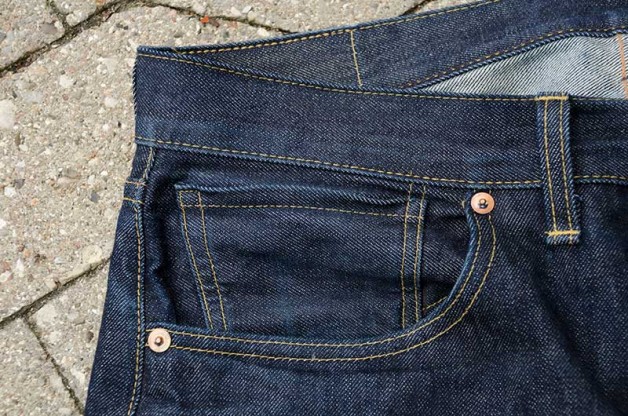 When Mikkel got home from his adventures the jeans simply had to be washed. He wisely turned them inside out and gave them a 40°C cycle. The jeans actually shrunk quite a lot with this first machine wash, but as they were still a tad too big it only pleased Mikkel.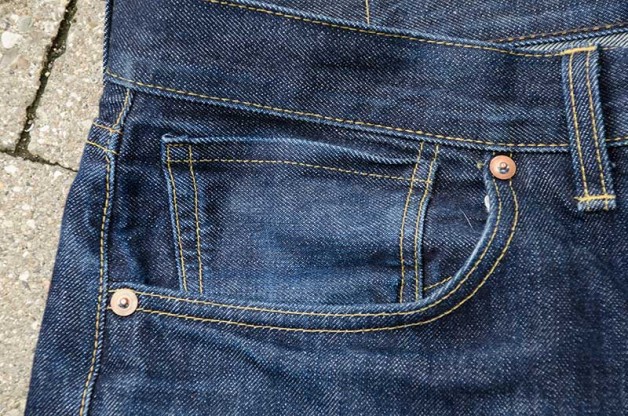 The printed arcs are starting to wear of and the hidden rivet is coming through.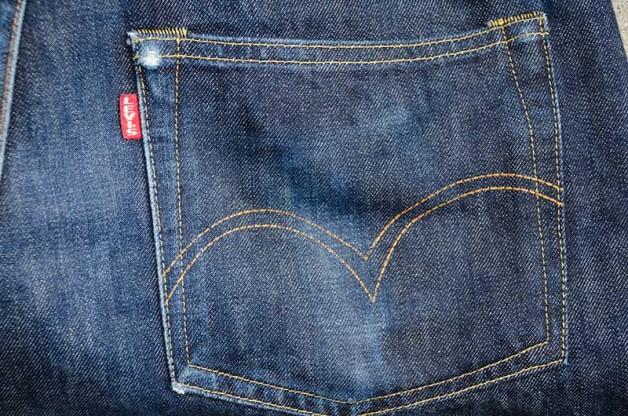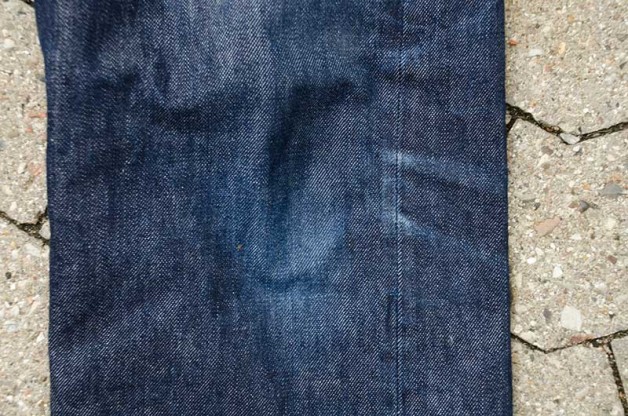 Mikkel loves the corrosion of the buttons, a great feature of all steel buttoned Vintages.
These two front-back pictures makes it quite easy to make the before-aften comparison. The colour has definitely changed but as a hardcore indigo addict with a lot of jeans "under his belt" Mikkel is a little puzzled by the rather subtle whiskering and honey combing considering that he has been wearing the jeans almost every day since the project started back in May.