Levi's XX on Bread & Butter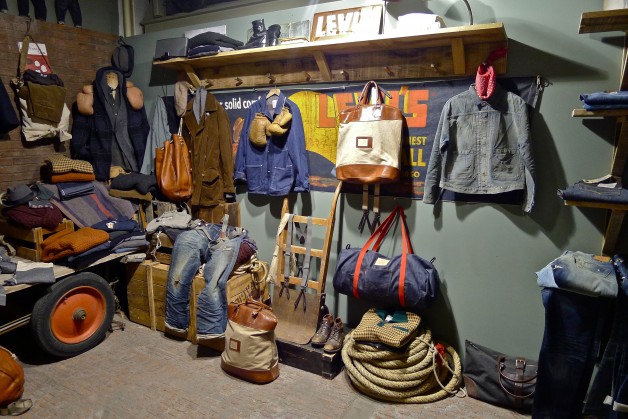 The Levi's Vintage Clothing collections are always built around a specific time era or certain group of people belonging to that time. For the fall delivery 2012 focus is on New York City and especially Brooklyn in the 1920s. Inspired by the clothing of the day labourers working on the habour who dressed a bit up to be as presentable as possible and thereby increase their chances to be chosen to work. Many started boxing to earn some extra money, which is why the gloves and punching bag are present. The real life street fighters!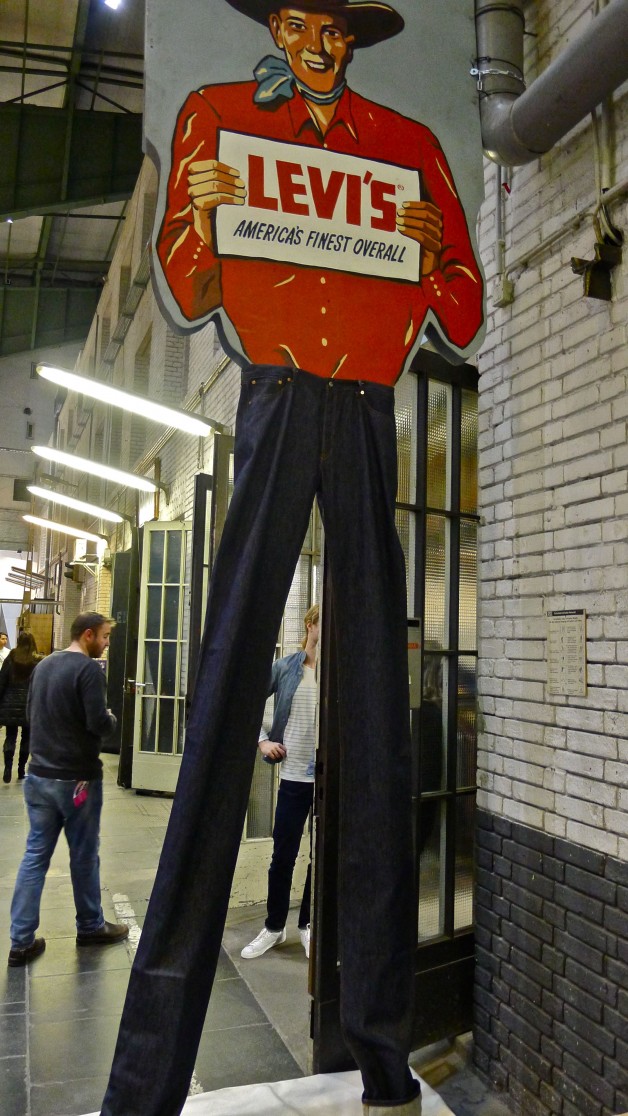 Nice gimmick outside the stand.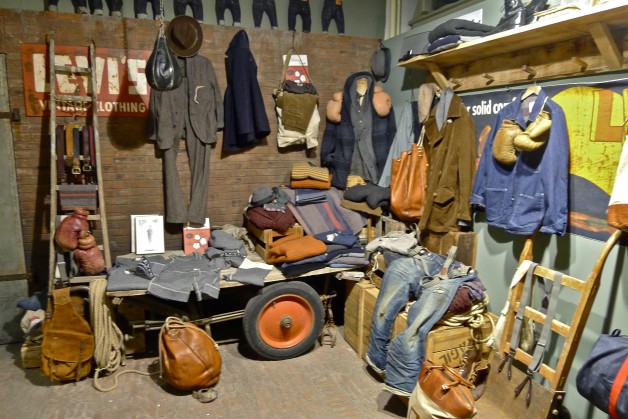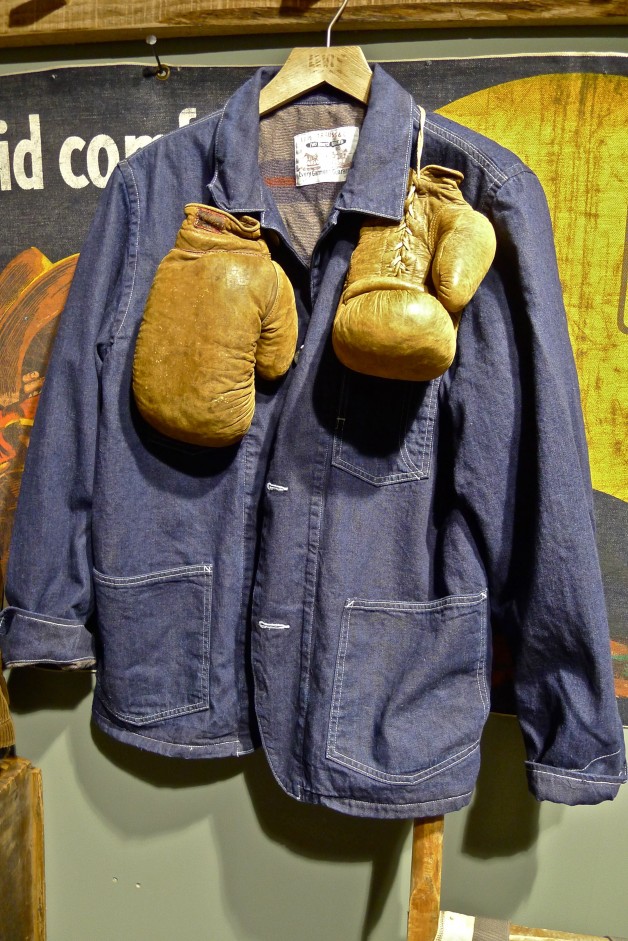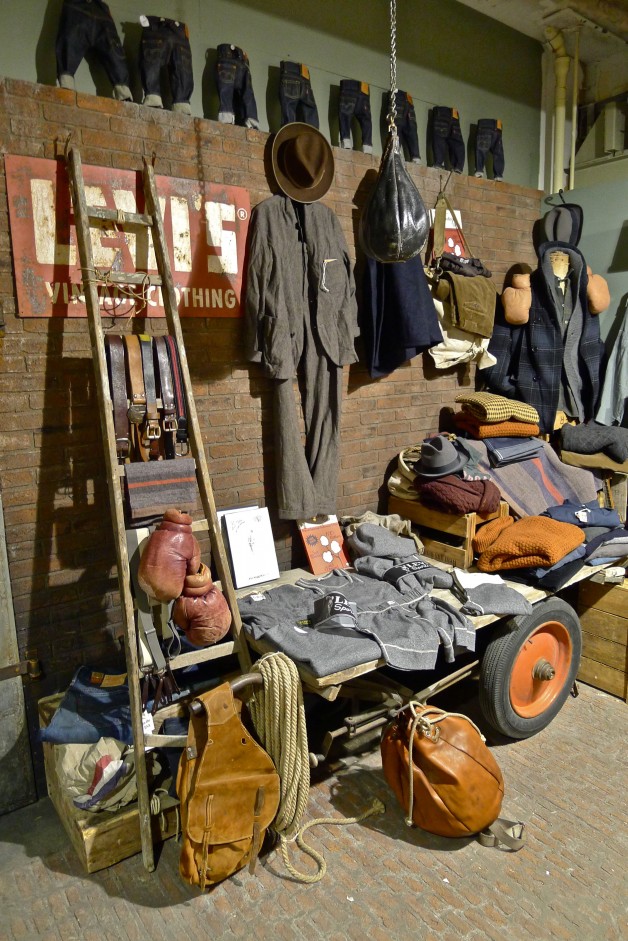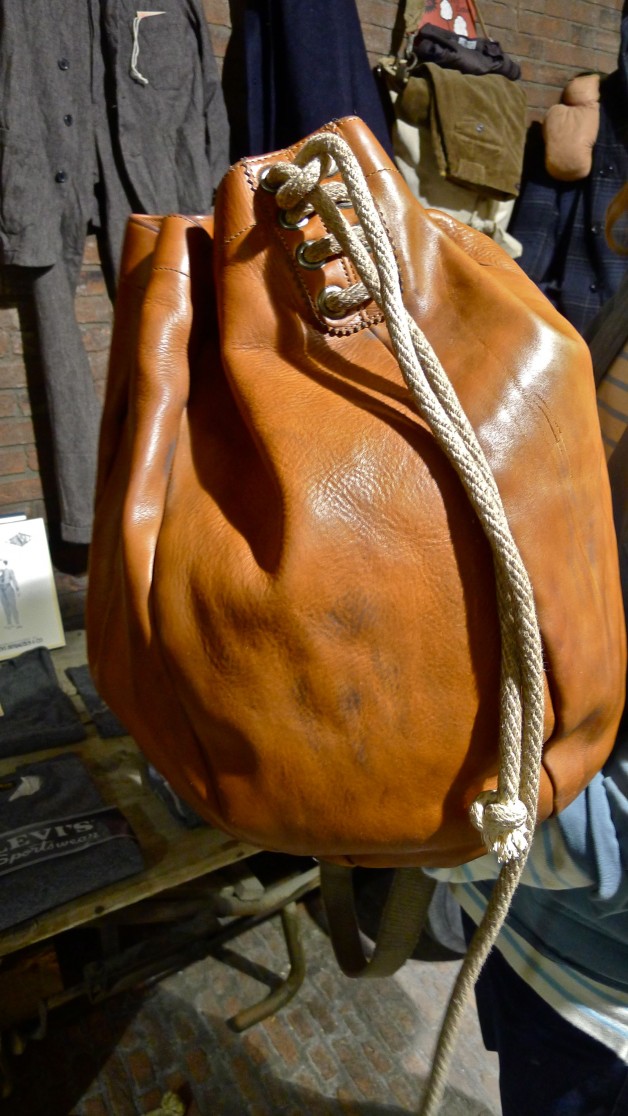 Italian leather bag produced in Italy, it's going to be rather expensive, but the quality is amazing.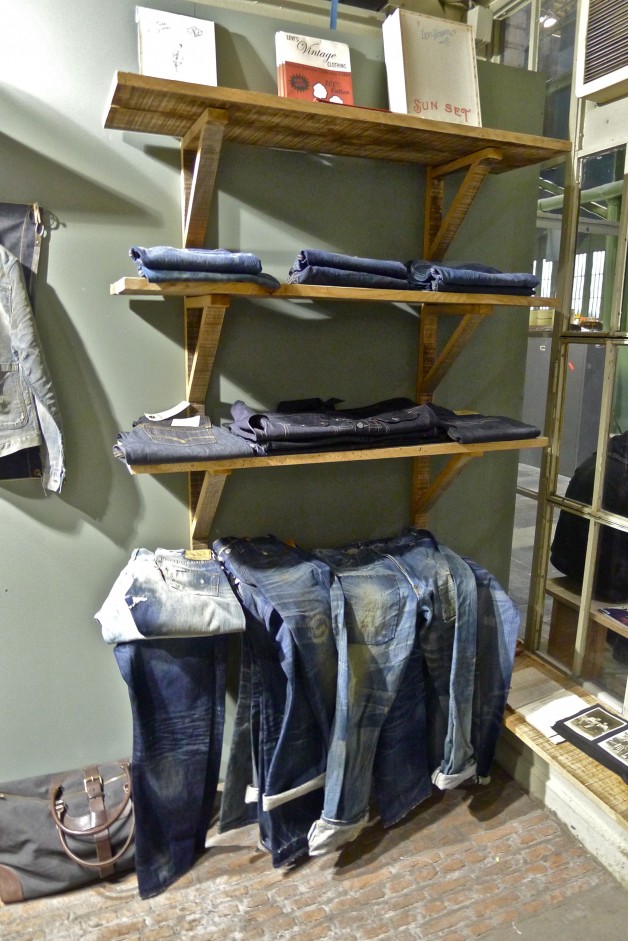 The dry denim line-up includes the following 501s: 1890, 1922, 1933, 1944, 1947, 1954Z, 1955, 1966, and 1978. Customers still focus primarily on the slimmer silhuets, but actually there's a growing demand for wider fits on the non-denim bottoms.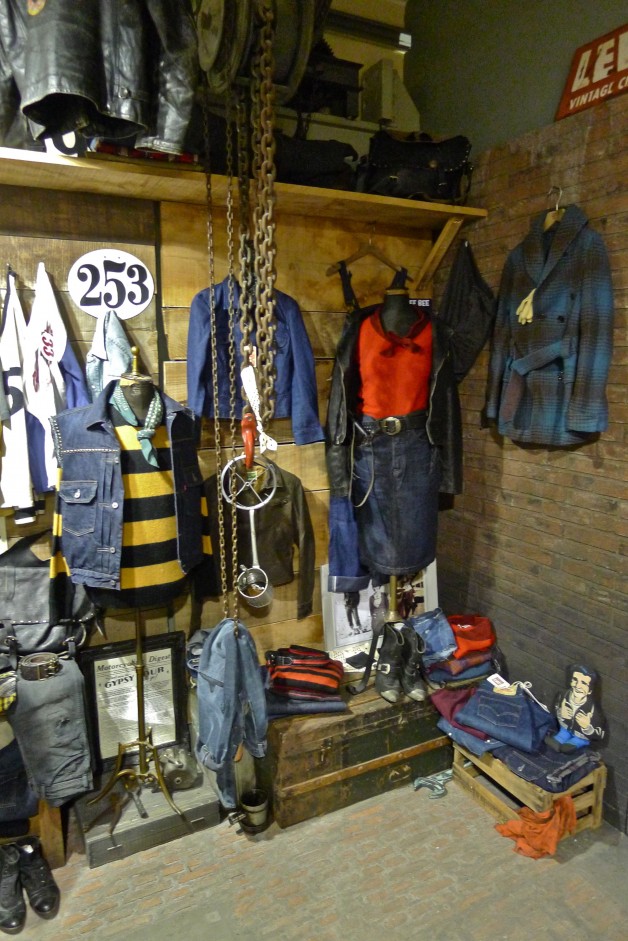 The growing women's collection.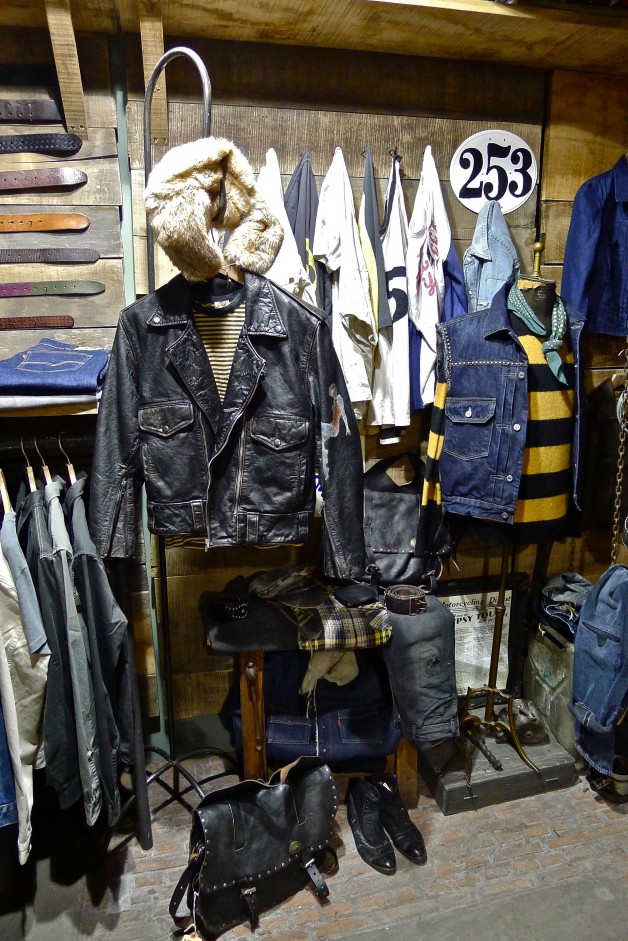 The biker jacket with print on the sleeve is going to be up for sale in the flagship Levi's Vintage Clothing stores. The print will be made in hand by some of the world's best artists.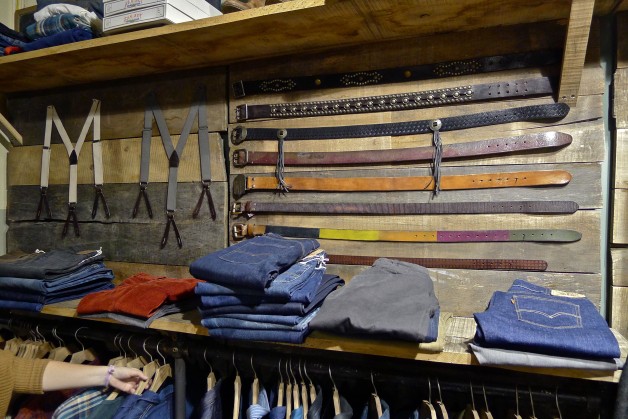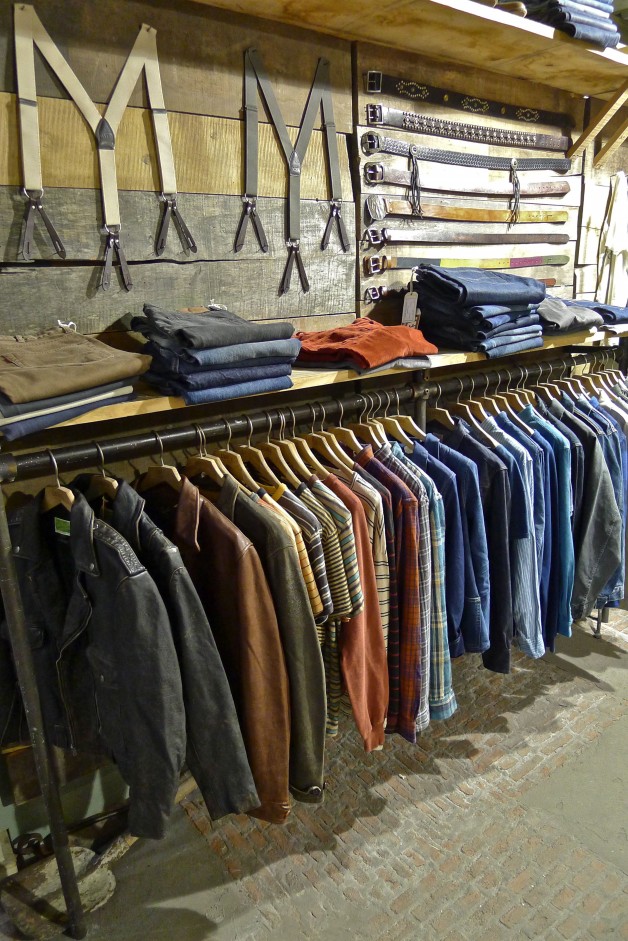 The brown "Menlo" leather jacket is back.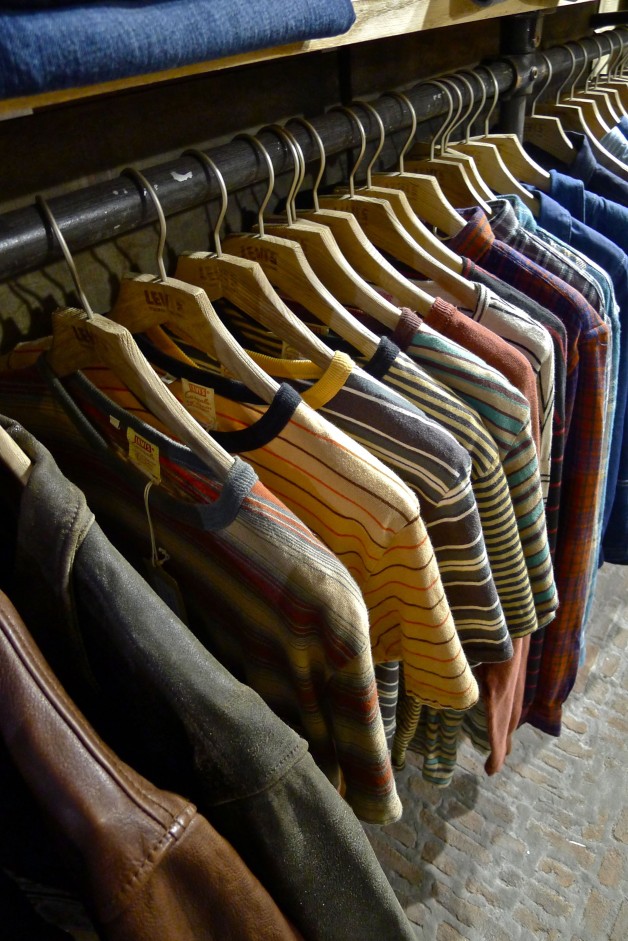 Luckily we'll be seen more of the lovely striped tees for the fall delivery.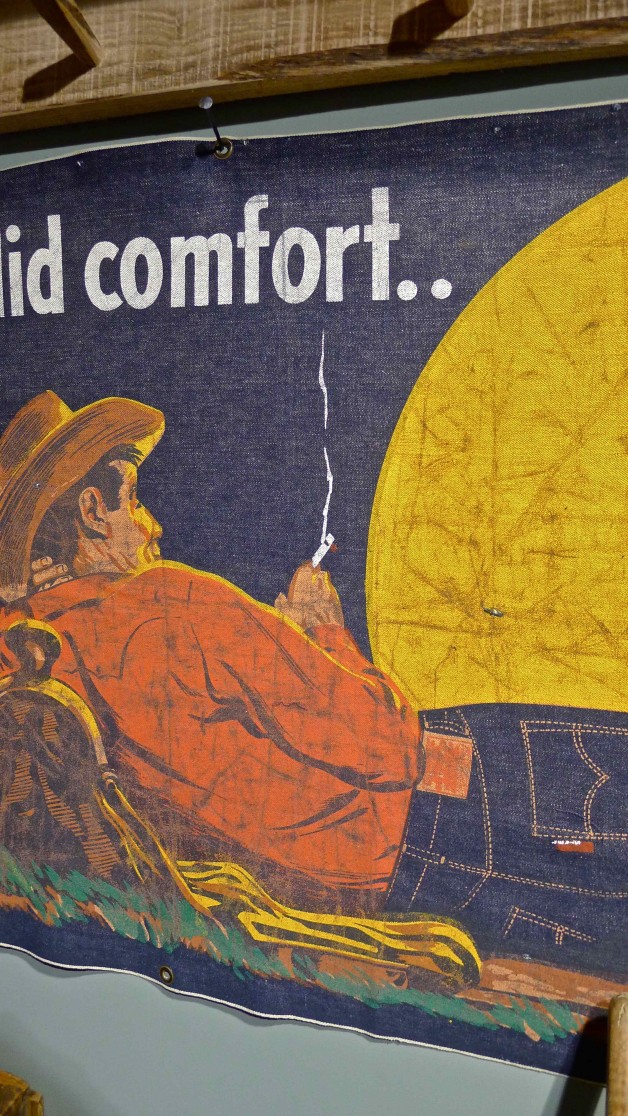 The banner ad is an original from the 1930s, which can be identified by the cigarette that the cowboy's holding – this feature you won't find on the 70s replicas.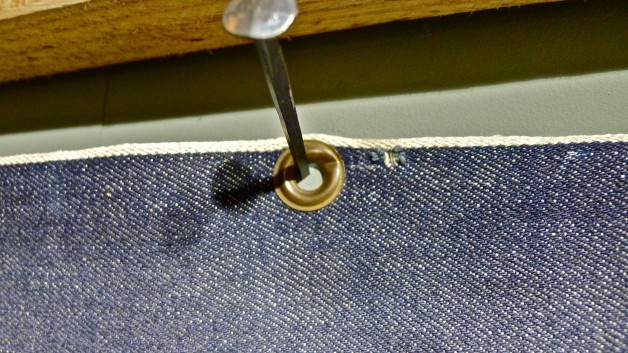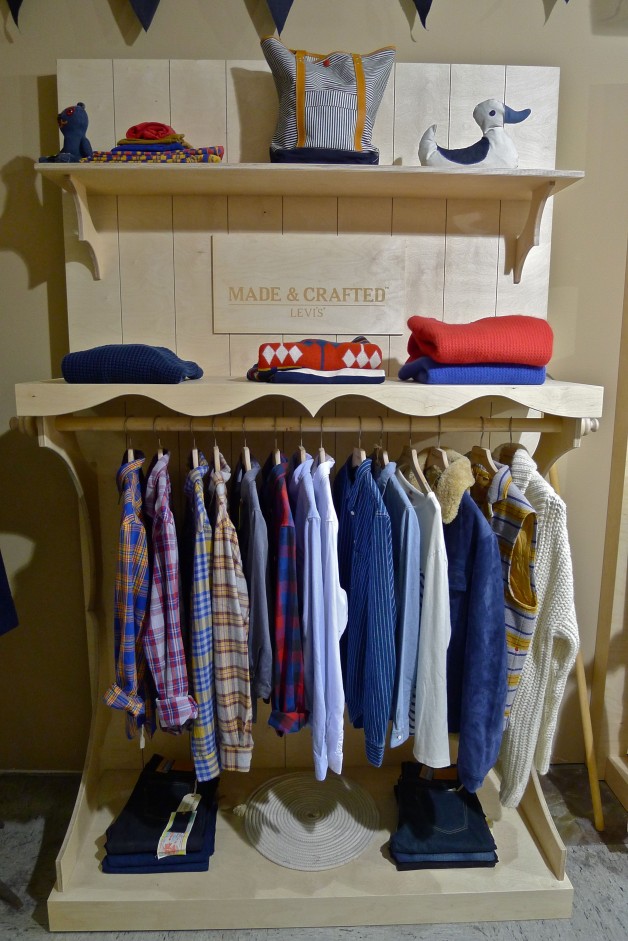 The premium Levi's division (the XX) also includes the more fashionable sister brand to Vintage Clothing, Made & Crafted. A lot has happened since the concept was introduced about three years ago, and the motto is still "quality never goes out of style." With Made & Crafted the designers have the freedom to experiment a little in combining the exclusivity from Levi's Vintage Clothing with an updated fashion look. The fabric are mostly italian, all checks are exclusively made for the collection, and all in all only the best materials are used.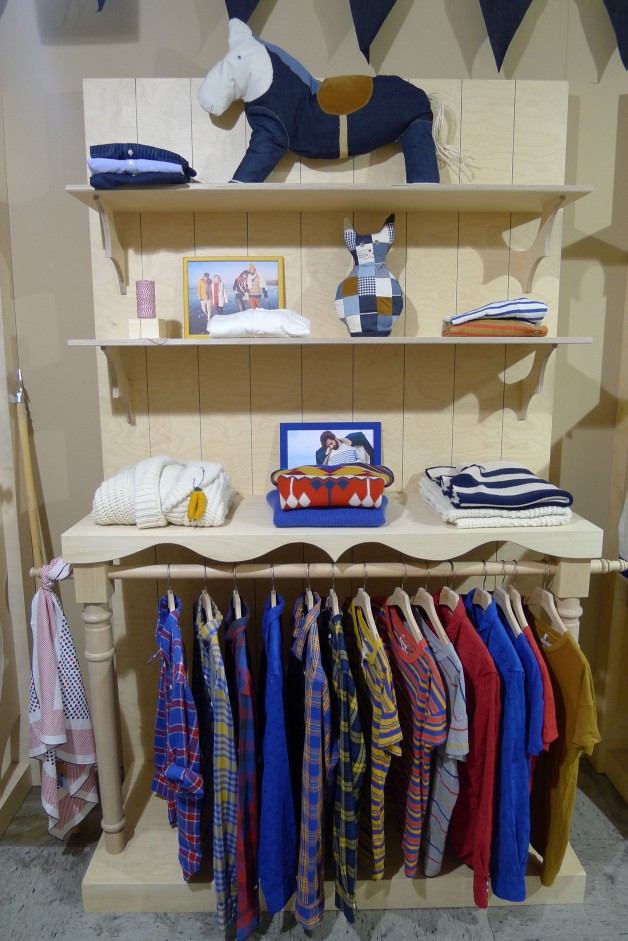 Many of the styles are heavily inspired by the Levi's Archive in San Francisco, which also naturally connects Made & Crafted with Vintage Clothing. For the fall 2012 delivery the theme is "Winter Beach;" the main colours are based around three primary colours, and the mood at the stand was almost a bit childish and very happy.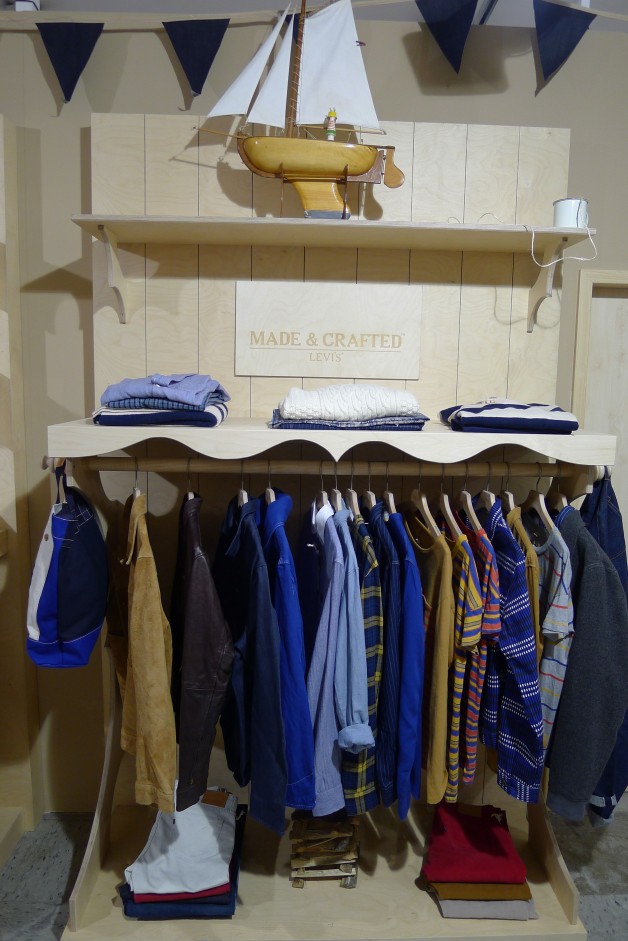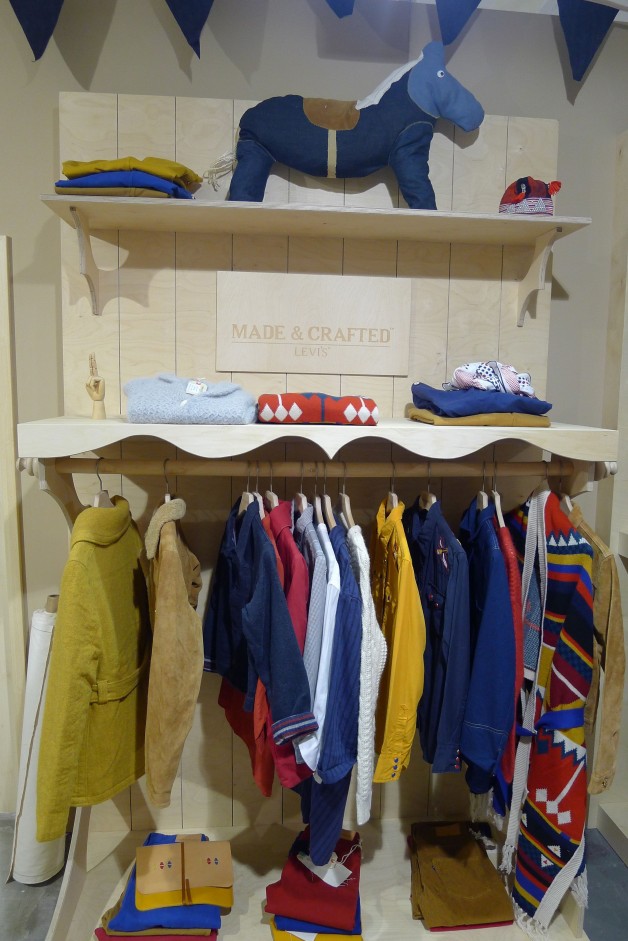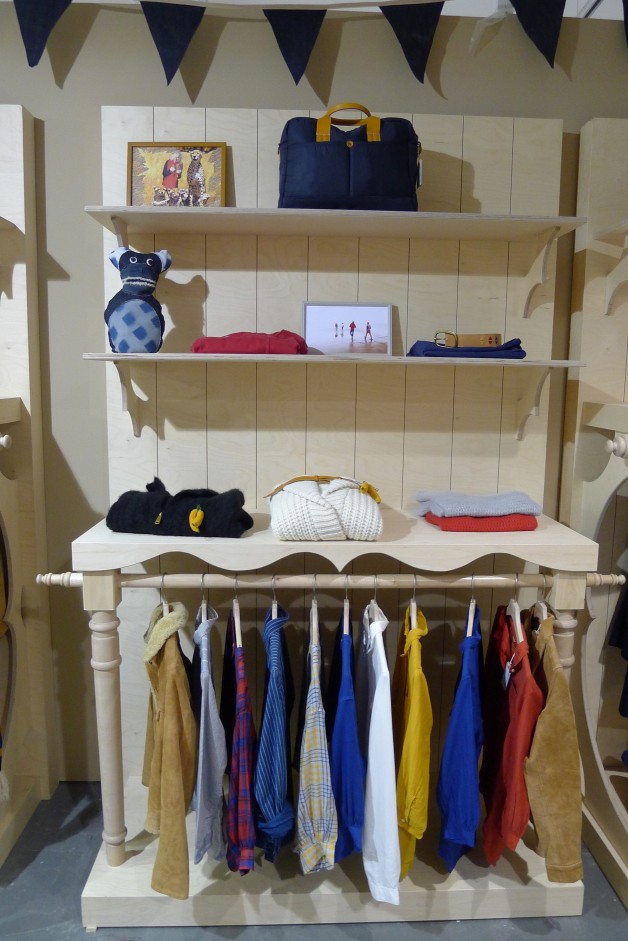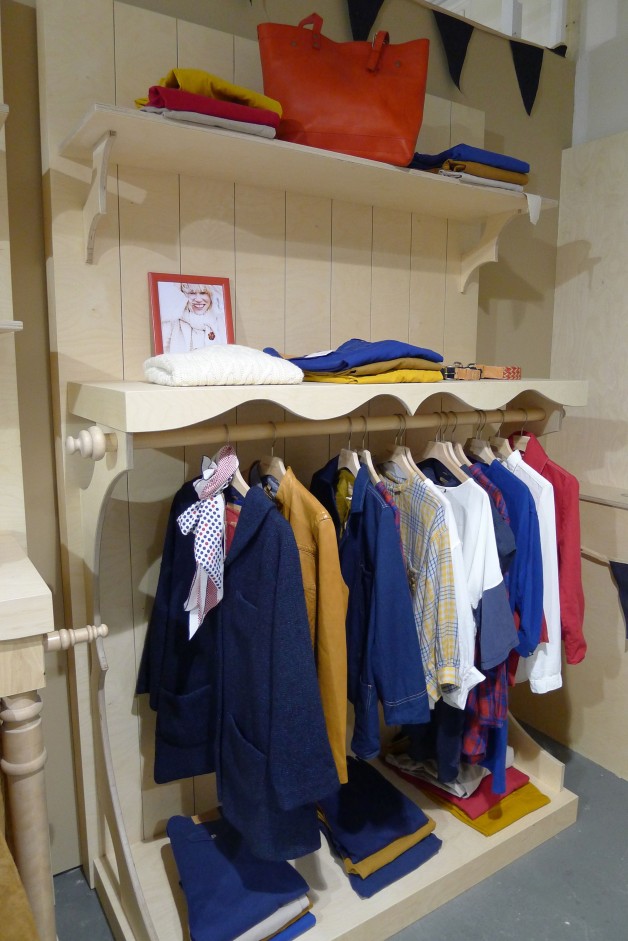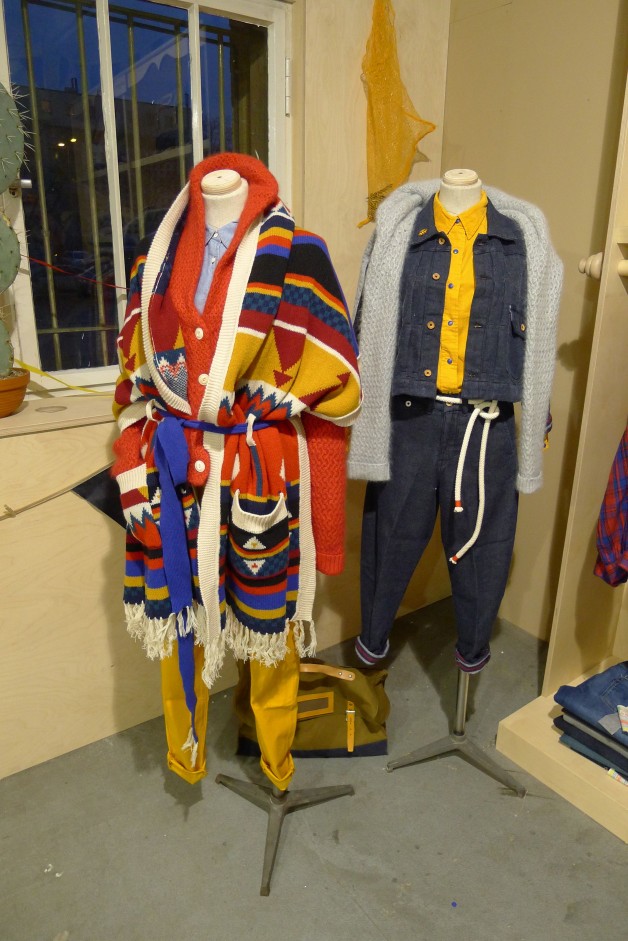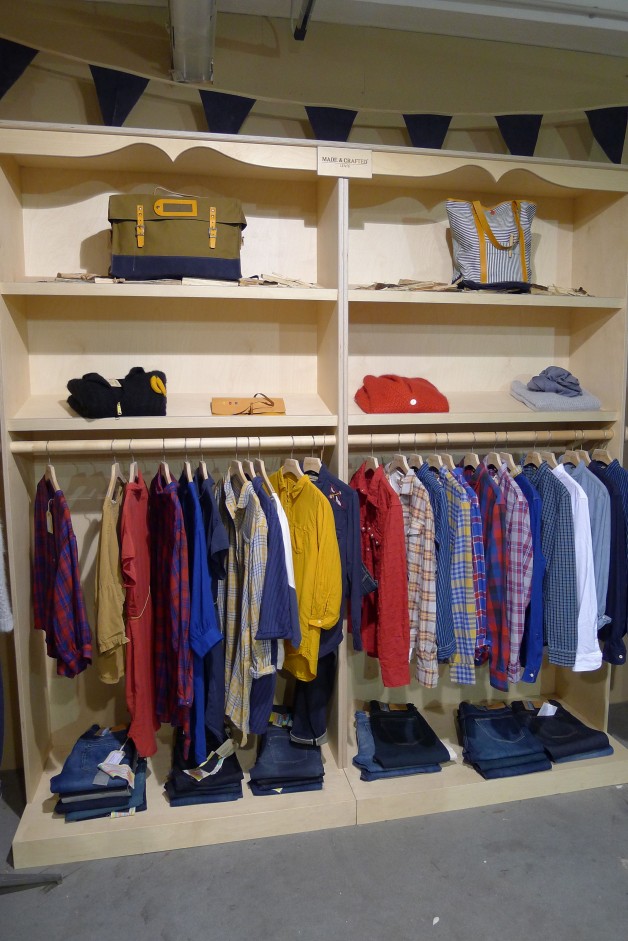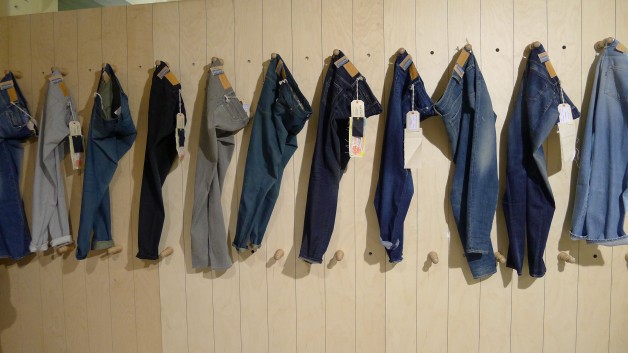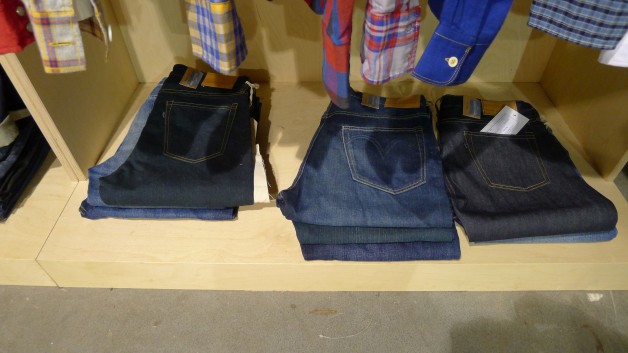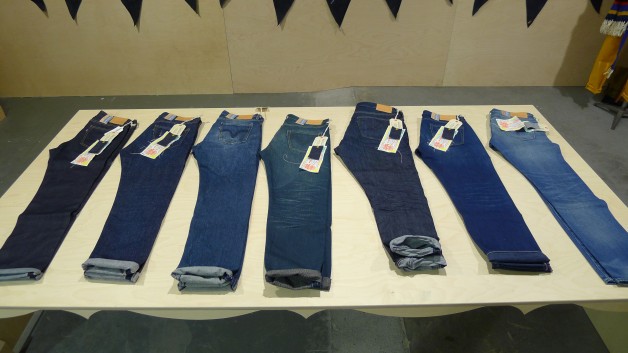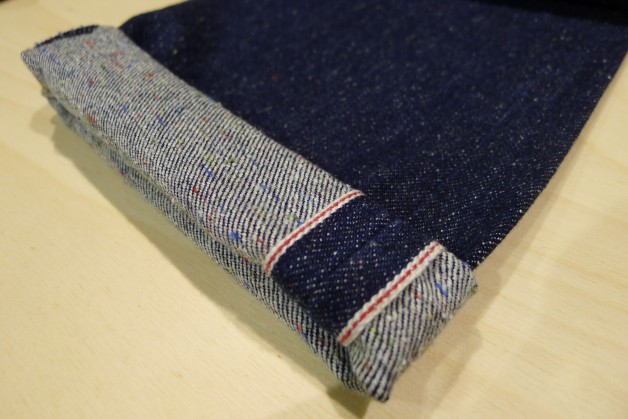 "Asteroids" fabric made from recycled cotton.
Review by Thomas Bojer.