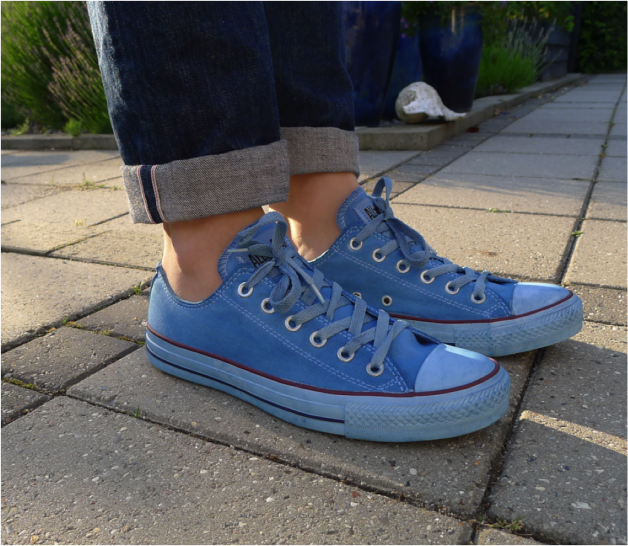 My name is Lasse and I'm an indigo addict. For a long time, I have been fascinated about the indigo plant and its history. Some time ago, I read that Tenue de Nîmes had made a limited collection of indigo dyed Converse All Stars in collaboration with the Japanese denim experts from Momotaro. The collection was sold out instantly so I started to wonder if it was possible to do it myself. I couldn't find any specific formula on indigo dye but after some Googling I found a product from America which contains everything you need.
Indigo dyeing is one of the oldest methods to dye fabrics, and as you know it't still used to dye blue jeans. In order to extract the blue dye (for natural indigo) the leafs of the indigo plant have been through the process of fermentation, but at this stage it is insoluble in water. Therefore, you have to "reduce" the indigo into a yellow/greenish liquid  – it is first at this point that the dyestuff is able to colour textile.
Having plunged the textile into the liquid of indigo the fabric will most likely become yellow/green, but it will not remain like this – as the indigo reacts to oxygen the beautiful blue color that Indigo is known for will appear. Originally you had to dissolve the indigo in the water by using denatured ethanol and high temperatures – but the science has provided us with a way easier method.
You will need:
Jacquard Natural Indigo Dye Kit (buy it from eBay)

A big container (the Dye kit will provide you with around 20 litres of dyestuff)

A big tank to soak your fabric in

A little container that can be used for saving the suplus of the dyestuff – which can be used again later on

A glass or jar in which you can mix and dissolve the rejuicer

A stirrer

Some sort of foundation underneath the container which you are using for mixing up the indigo in case you spill some of it
In the following pictures I'll walk you through the process.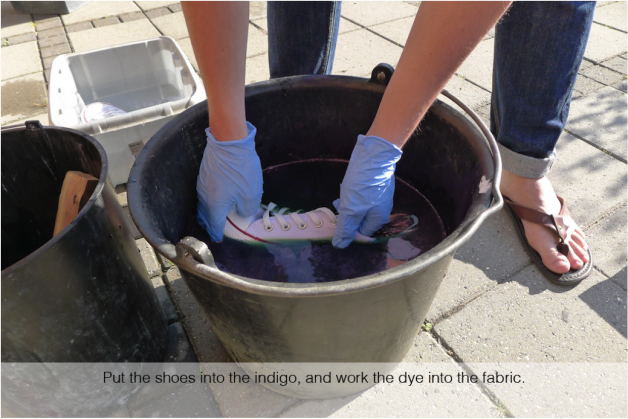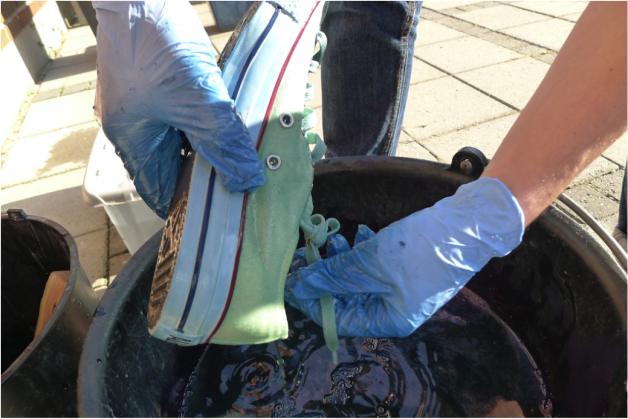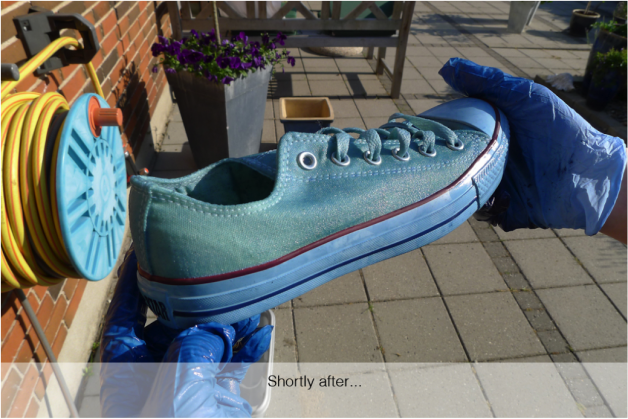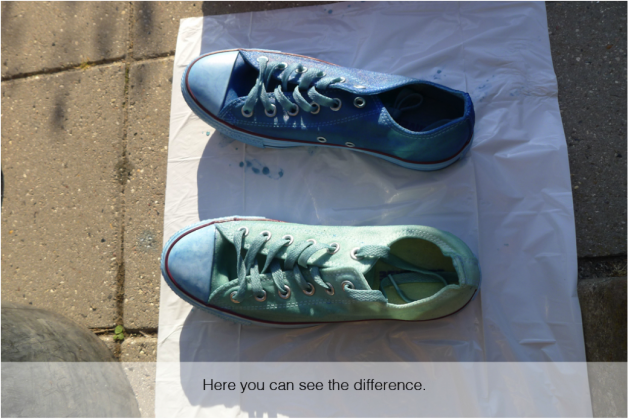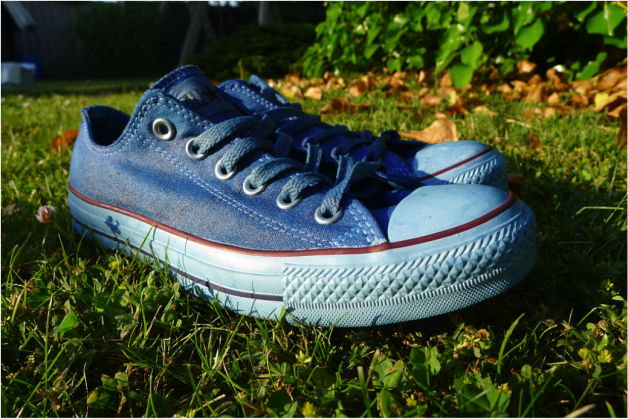 Following the successful result I had with my All Stars I decided to give my white Levi's Vintage Clothing 50s Sportswear t-shirt a few dips as well.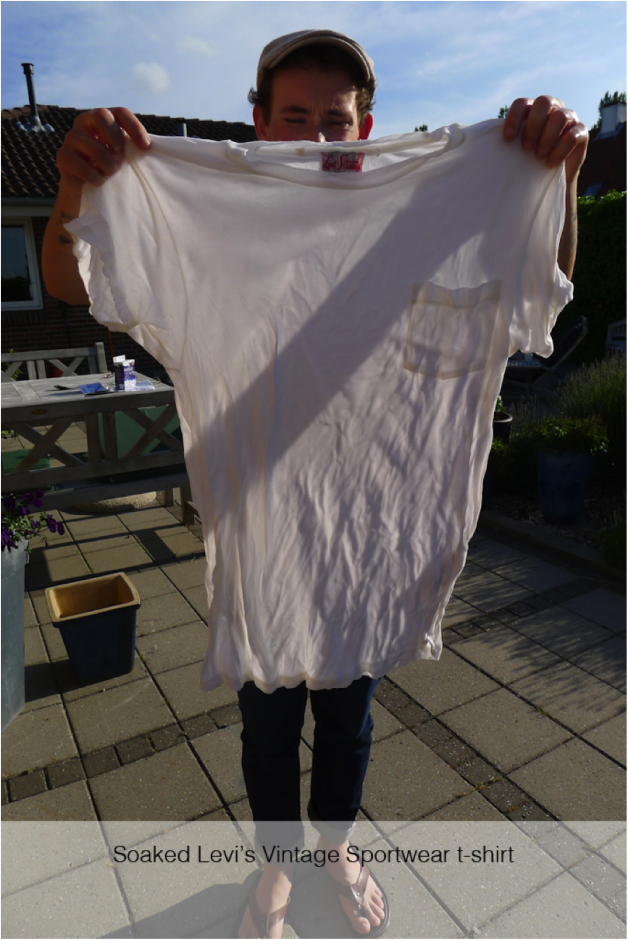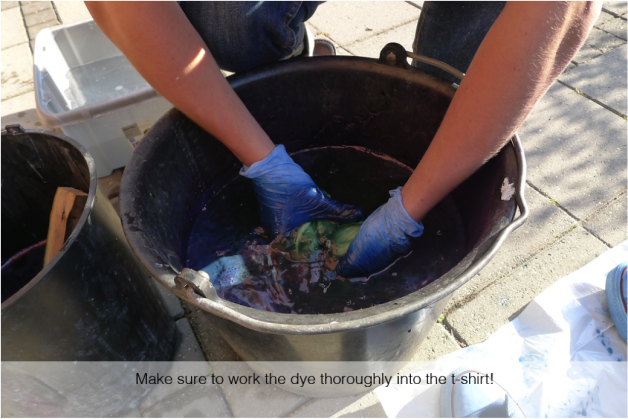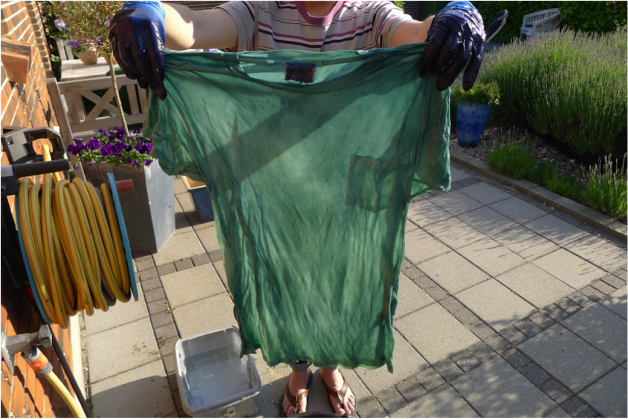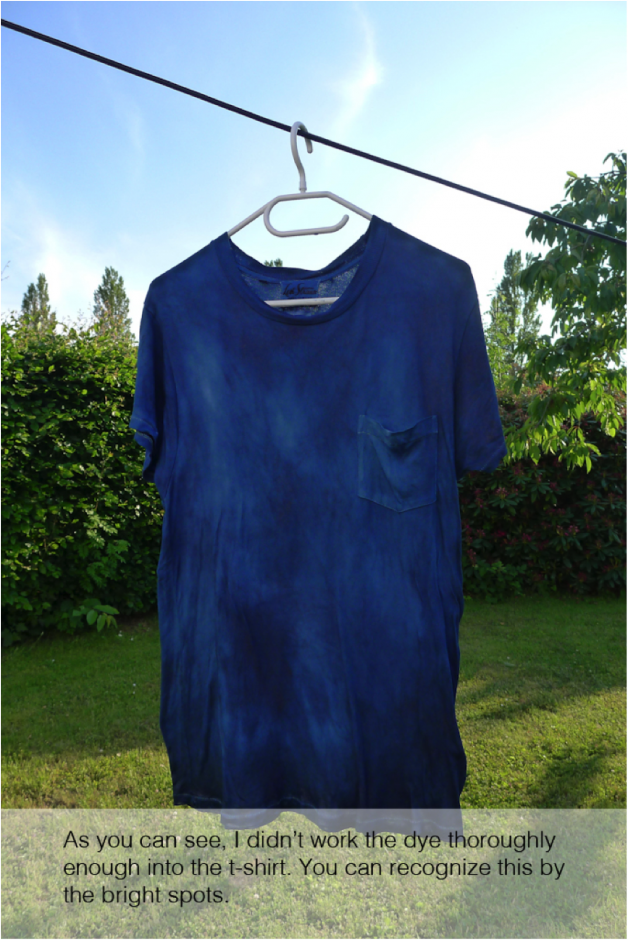 All in all I am very excited about the result even though you can see some bright spots on the t-shirt as I was not absolutely thorough with mudding the indigo into the fabric. Luckily, I only used half of the indigo mixture so I will be able to try it again.
Words by Lasse Weber Fredholm. Read more on his blog, Fashinski (in Danish).