Brand Profile: The Flat Head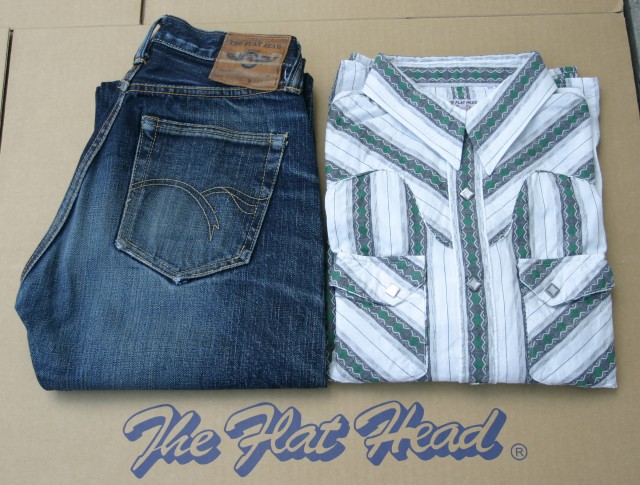 For better or worse, consumerism and mass production have dictated our spending habits for over half a century.  We are bombarded by dozens, if not hundreds, of advertisements throughout the course of a day. Between television, radio, billboards, magazines, and of course the internet, we are constantly told what to buy. Economies are predicated on buying new, buying often, and buying more. And consequentially, mass production of inexpensive items is the most effective way to reach the average consumer.
Clothing is no exception; many conspicuous retailers have achieved worldwide success thanks in no small part to rock-bottom prices and cheap, efficient production. But unknown to the general public, there are a small number of Japanese companies dedicated to using fabrics, machines, and techniques – no matter what the cost in time and labor – that were long ago declared obsolete by companies only interested in the bottom line.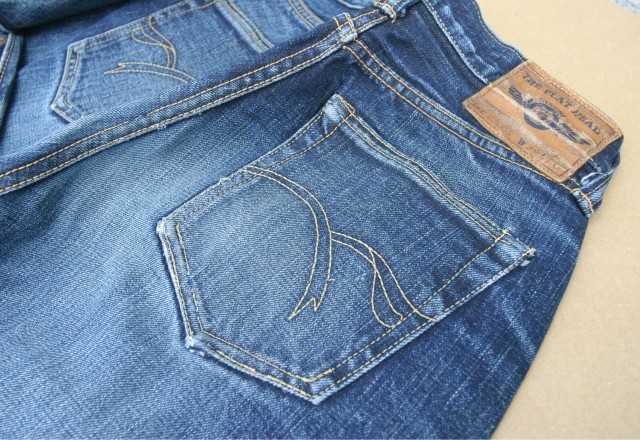 One of those companies is The Flat Head. Headquartered in a residential neighborhood of Nagano's suburbs, the company is far removed from the chaotic pace of life in Tokyo or Osaka, where most Japanese casual brands are based. This relaxed, mountainous environment is where founder Masayoshi Kobayashi achieved his American dream of crafting jeans with vintage detailing, yet suited to contemporary fashion.
A brand born of Mr. Kobayashi's love of the 1950s, when American culture arguably reached its zenith, The Flat Head's philosophy couldn't be more at odds with the prevailing mindset of most brands and retailers. According to The Flat Head, one of their products – such as a pair of 3005 jeans – has only half of its value when new. As the jeans are worn over time and develop creasing patterns and fades unique to the wear and washing habits of the owner, the value increases – and the jeans reach their maximum value when fully worn out, after years of wear. This is quite different compared to most things we buy, which quickly lose their value and attractiveness over time.  Few would argue that a cell phone covered in six years' of dings and scrapes would be superior in any way to a new smart phone.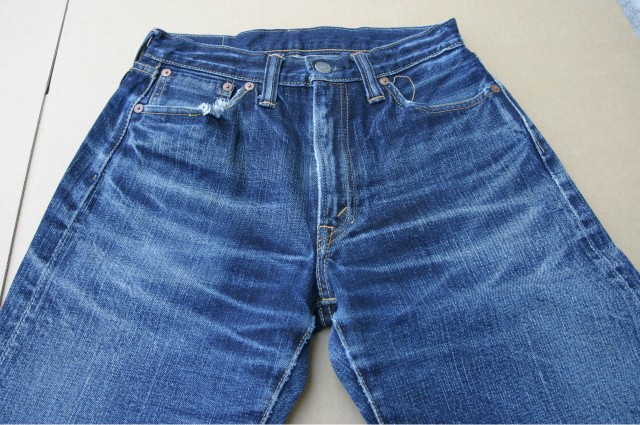 Unlike most brands which encourage consumers to buy a lot and buy often, The Flat Head takes a more judicious approach in marketing their high-priced casual clothing. While large brands celebrate their customers buying a whole stack of jeans, The Flat Head wants their customers to keep using the same products for a long time. Their sister brand R.J.B., for example, doesn't allow for online sales of their products. This seems like a loss of potential profits, but they insist on their customers experiencing the intricacies of their garments in person.
It's a potentially risky strategy, but it has paid off – The Flat Head is one of the most successful Japanese brands making vintage-inspired clothing, and is rapidly gaining attention outside of Japan, not only for their business model but for the design, materials, and perhaps most importantly, the aging properties of their clothes. And their reputation outside of Japan is almost completely due to word-of-mouth and online communities of denim enthusiasts.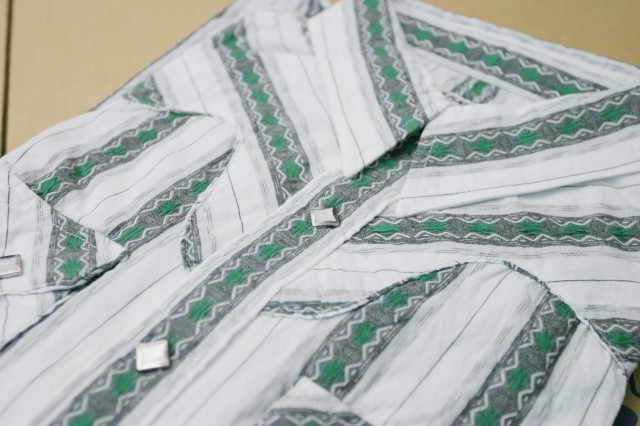 The Flat Head's clothes are produced in small quantities, completely within Japan. They cut the patterns in-house, work with mills to make completely original fabrics found nowhere else, and employ small house-factories of highly-experienced workers to cut and sew their jeans with rare machinery. This process is difficult and time-consuming, but allows the brand to achieve a level of character and quality in their products that's not found in mass-produced clothing.
The white and green shirt's fabric is made on a dobby loom, which creates the distinct textured contrast threads, while the blue chambray shirt is meticulously embroidered in indigo thread. Superficially similar patterns would be easy to print, but the intricacies in texture and stitching can only be accomplished through vintage looms and sewing machines.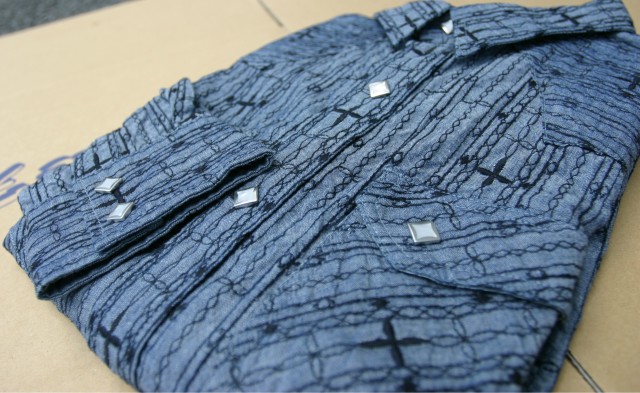 What's all the more unique is how everything they make, not just jeans, is designed with aging properties in mind. T-shirts are printed so that the graphic cracks and changes over time; flannel fabrics develop texture and softness with wear and washing; leather jackets use a complex coloring process that brings out a secondary color beneath the surface, as the leather gains scratches and scrapes with use; saddle and harness leather turn from pale white to a rich, golden brown color over time.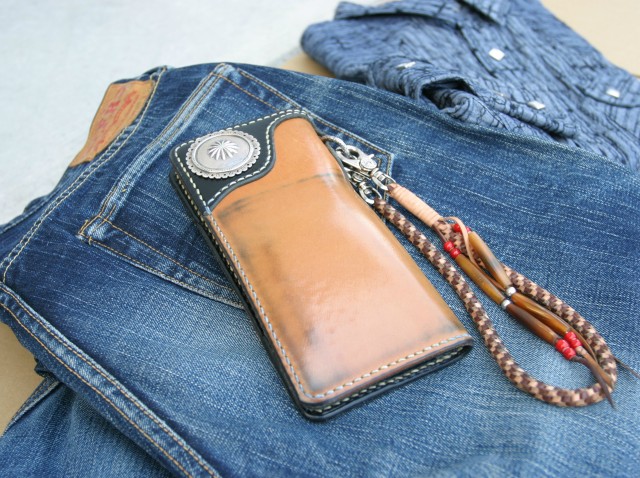 While one can easily applaud Flat Head for their stylish, contemporary interpretation of vintage designs, or the distinctive fade of their denim, or attention to details that many people never consider from their clothes, what's most striking is simply the honesty behind the brand. They aren't looking to make a quick profit, or rapidly expand at any cost; instead, the brand grows at a deliberate pace and focuses on building relationships and trust with their retailers and customers.
The Flat Head is a brand of applied idealism, where no expense is spared in pursuing quality, character, and the art of creation. While we might live in a culture of careless consumerism, The Flat Head offers a glimpse at a better way of doing things. And by preserving traditional means of manufacture, The Flat Head doesn't just cater to an older, nostalgic clientele: they give discerning young people the opportunity to experience the values and fastidiousness of a bygone era – all in the context of clothing that changes and grows according to the wearer's lifestyle, which the wearer can enjoy for many years to come.