For a long time I've been looking for a new belt and when I visited Morten from For Holding Up The Trousers he offered to make me one. Truly an offer I couldn't refuse. Morten is a very modest and humble guy and in return for him taking the time and effort to make the belt I suggested that I documented the process. This is a visual tour of how Morten works, most of the images speak for themselves.
First I had to decide on a buckle. I chose this brass west end roller buckle made in England.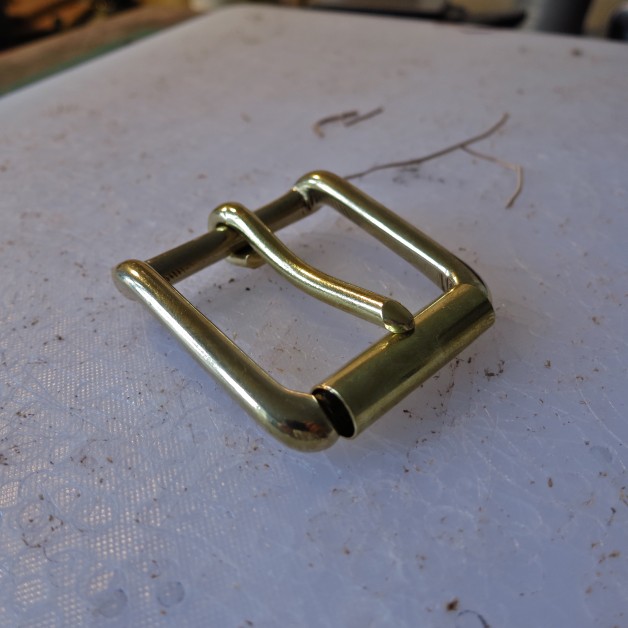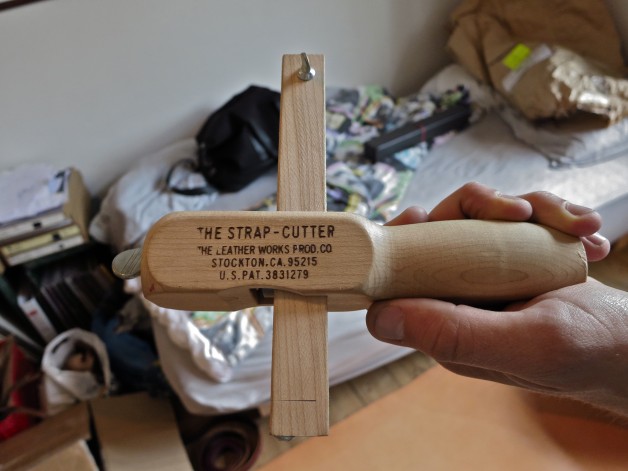 The leather is from the Tärnsjö tannery in Sweden.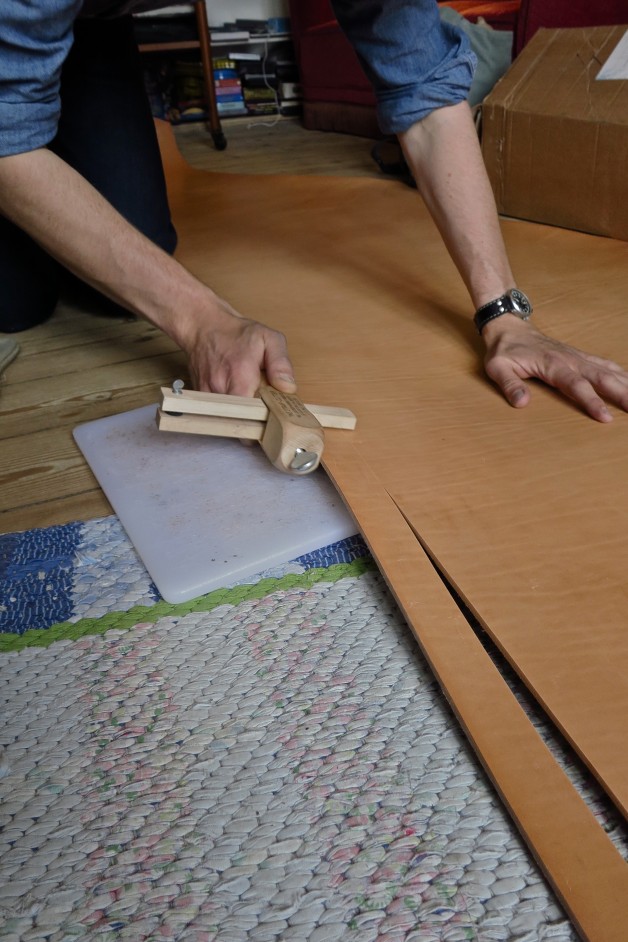 The hole for the buckle tongue is punched out.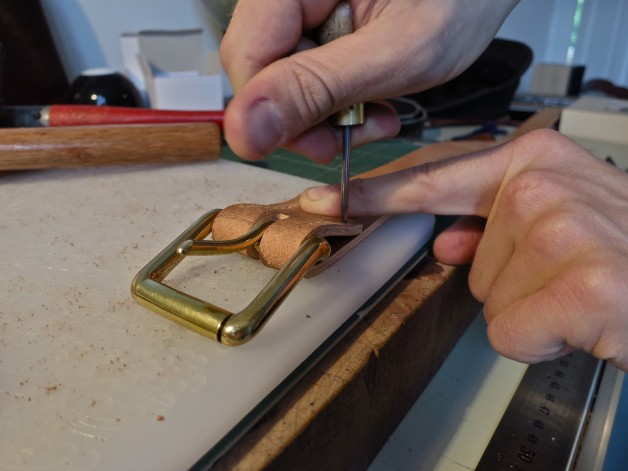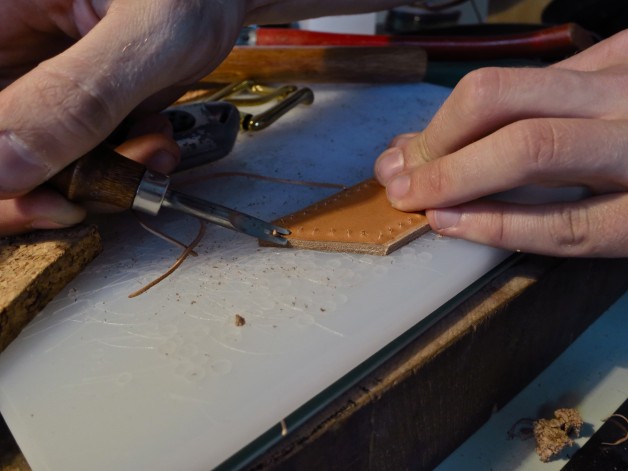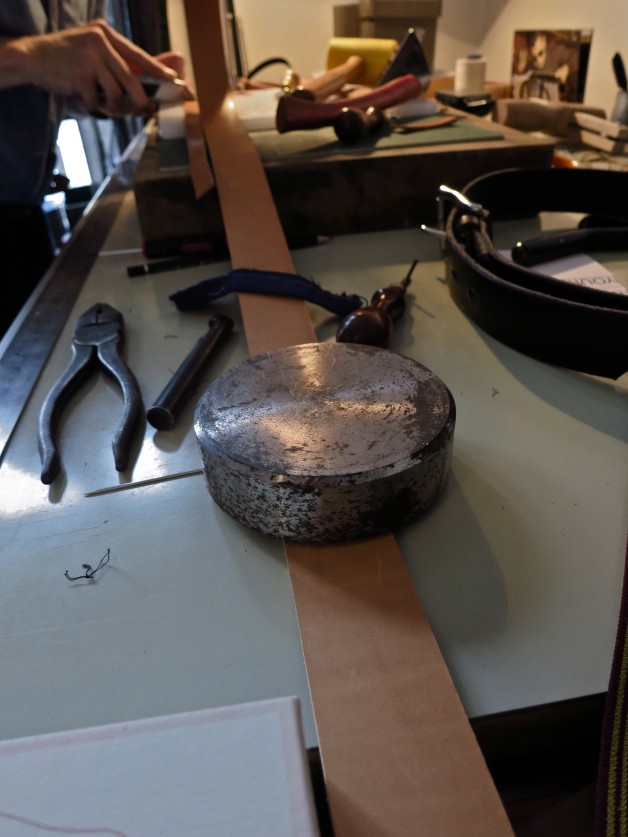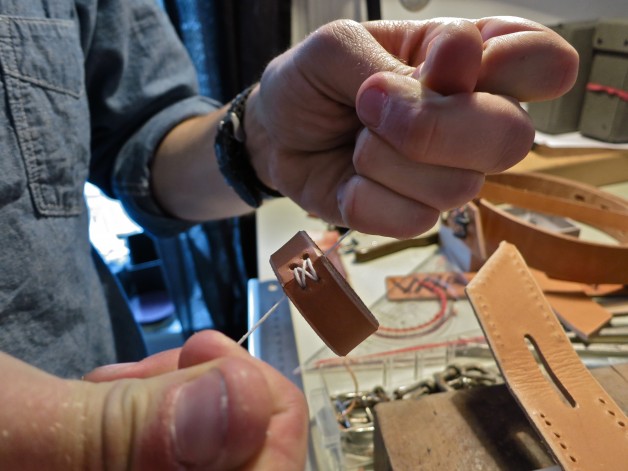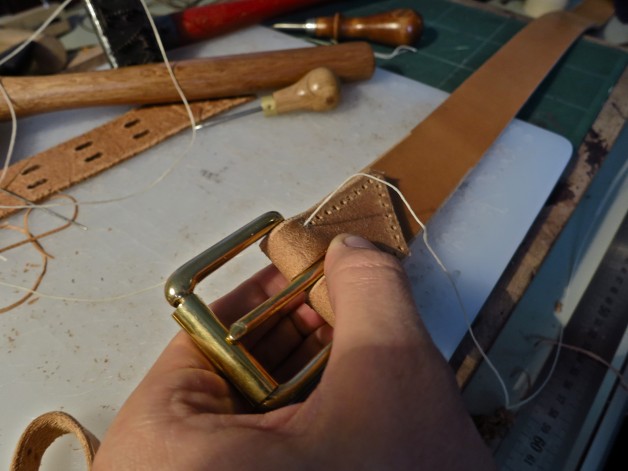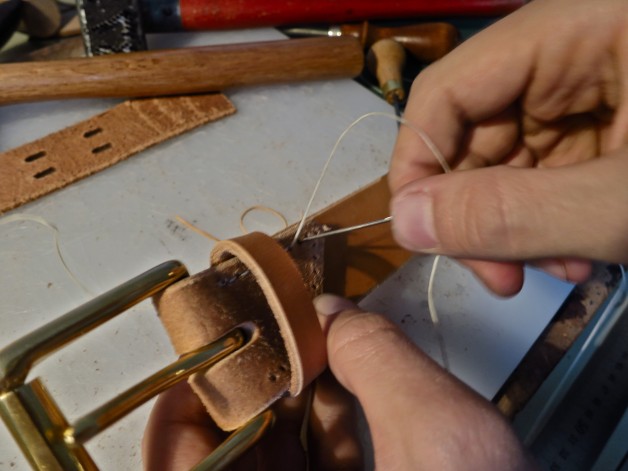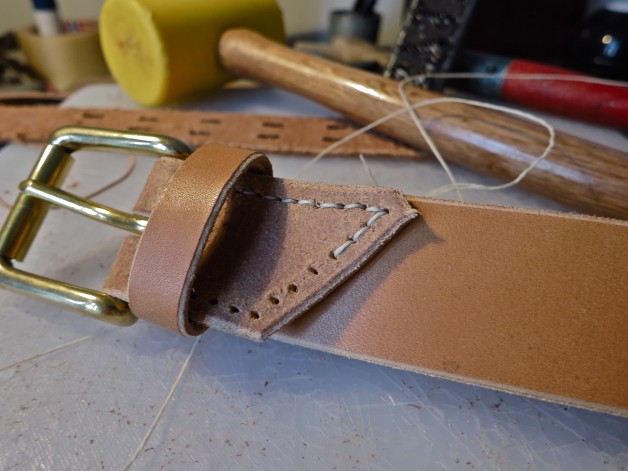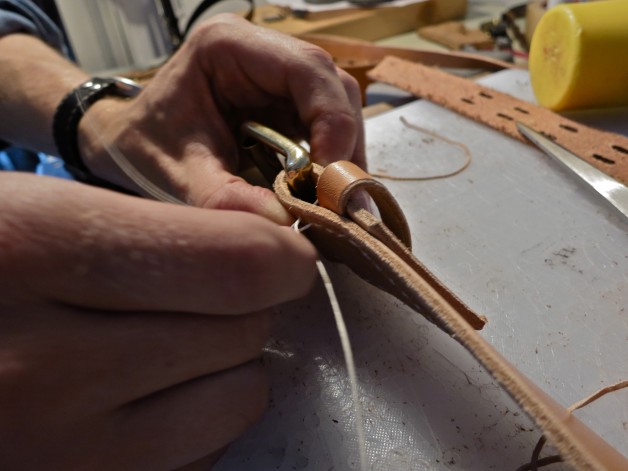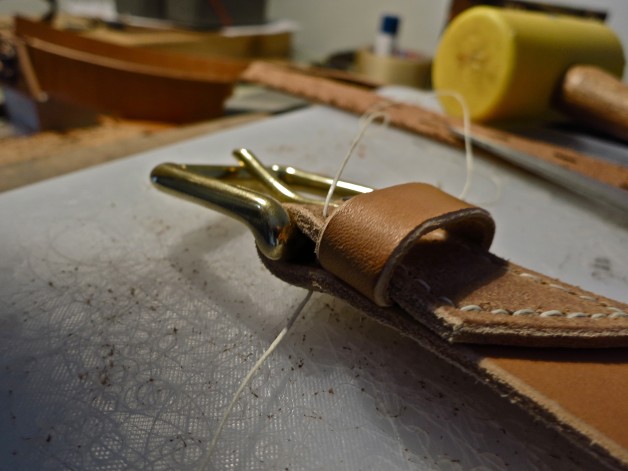 The sewing is completed. Morten emphasizes the rough craftsmansship that he puts into his products. Back in the days the hardworking jeans wearers probably didn't care that much if their belts were made completely flawlessly as long as they lasted a long time. This is also how Morten works. Perfection is not what he strives for, but rather the unique and personal touch.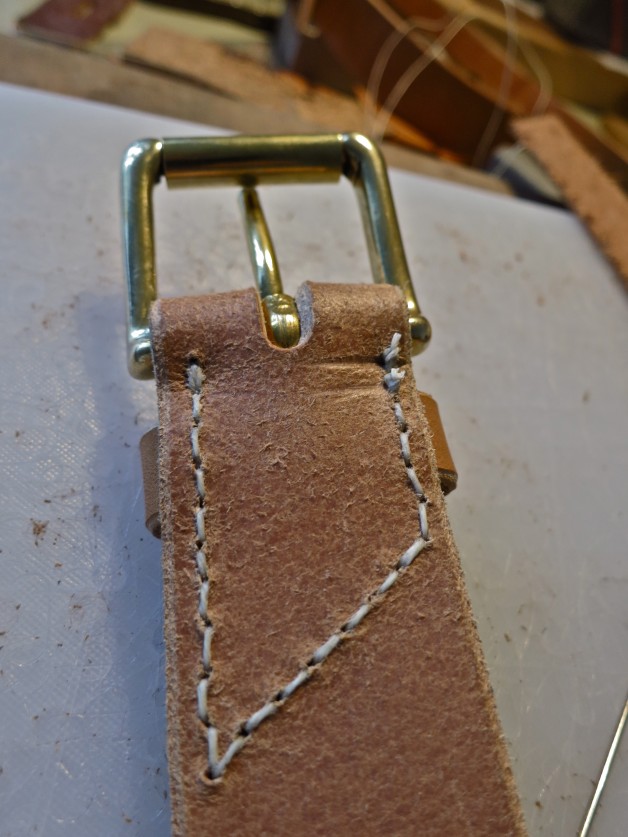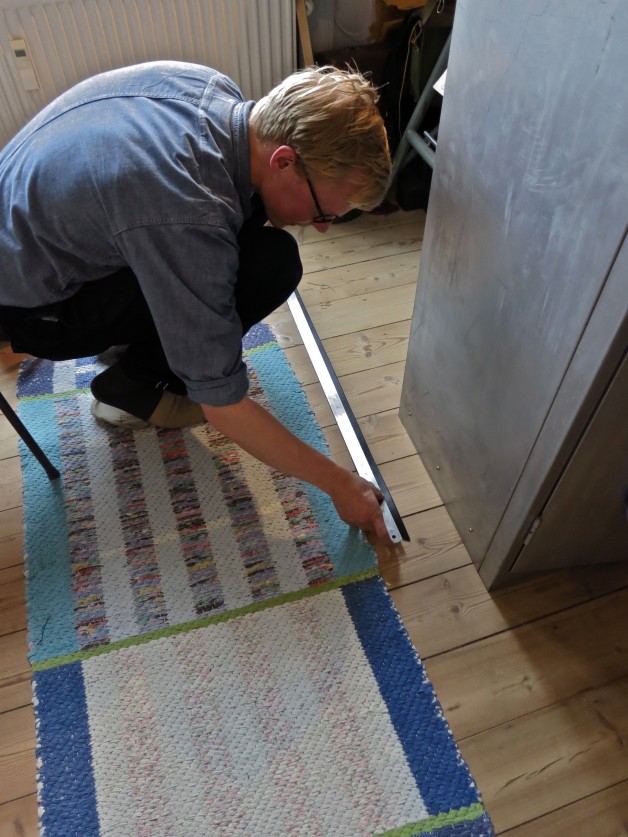 The length is measured and the holes are put in place.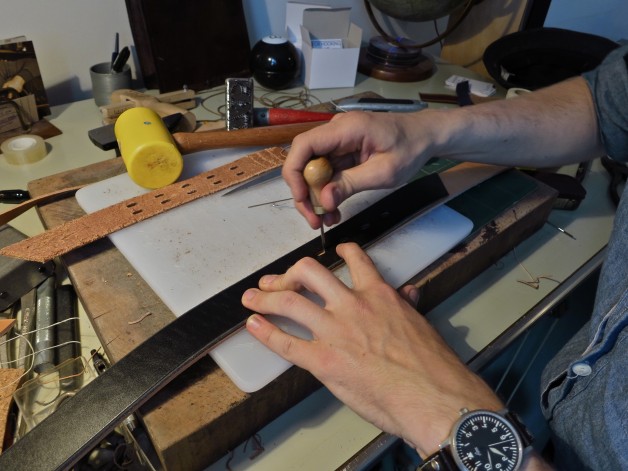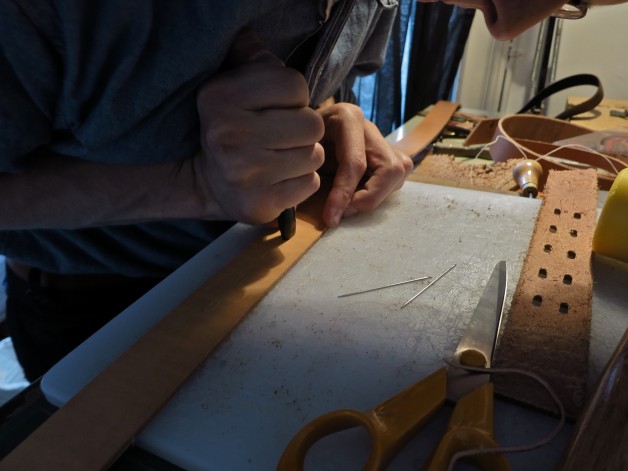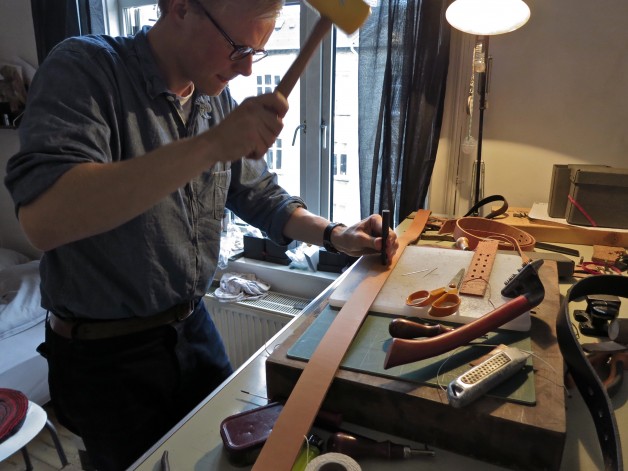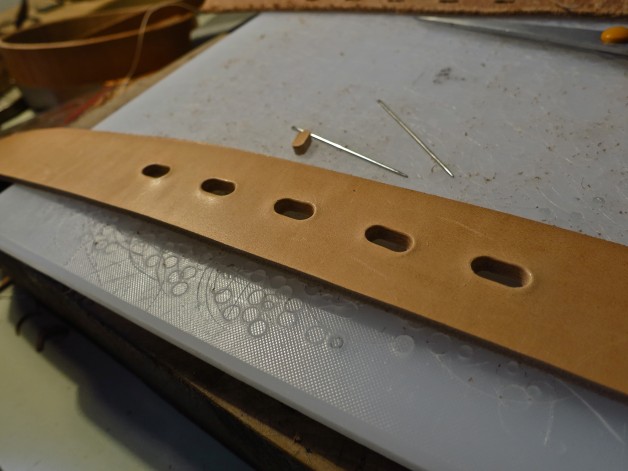 One of the signatures of belts from For Holding Up The Trousers is the angle of the belt end. The angle signature originates from one of the early belts Morten made where he used the leathers natural edge giving it a similar angle.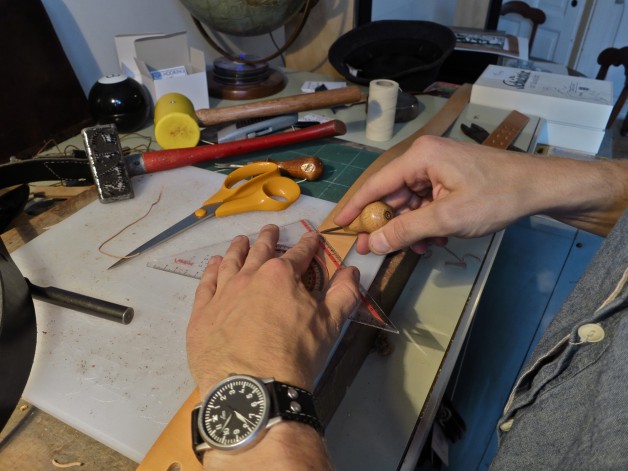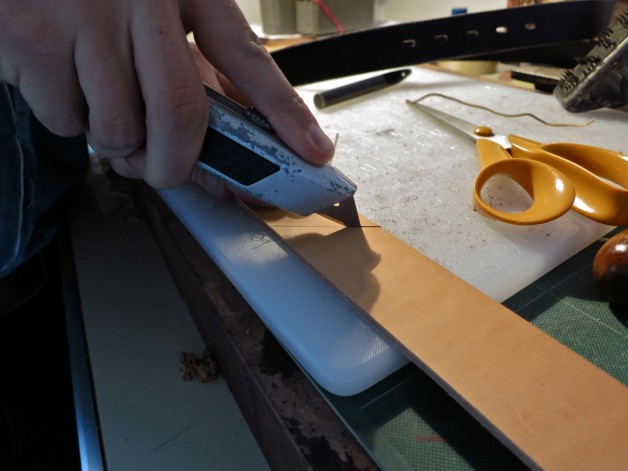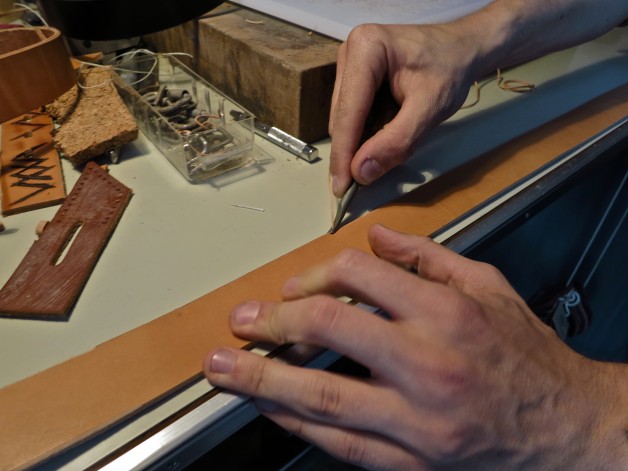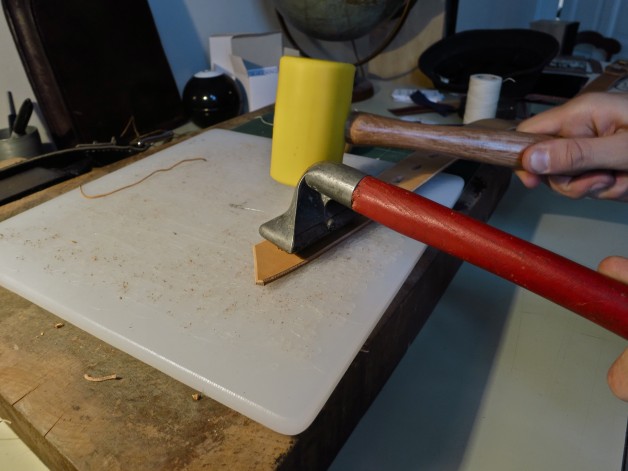 Another signature mark is the number 3715 that is stamped onto the leather with this devise originating for the old farm on which Morten grew up.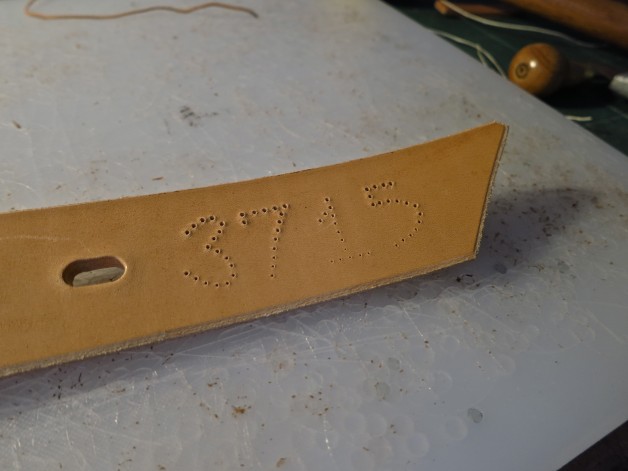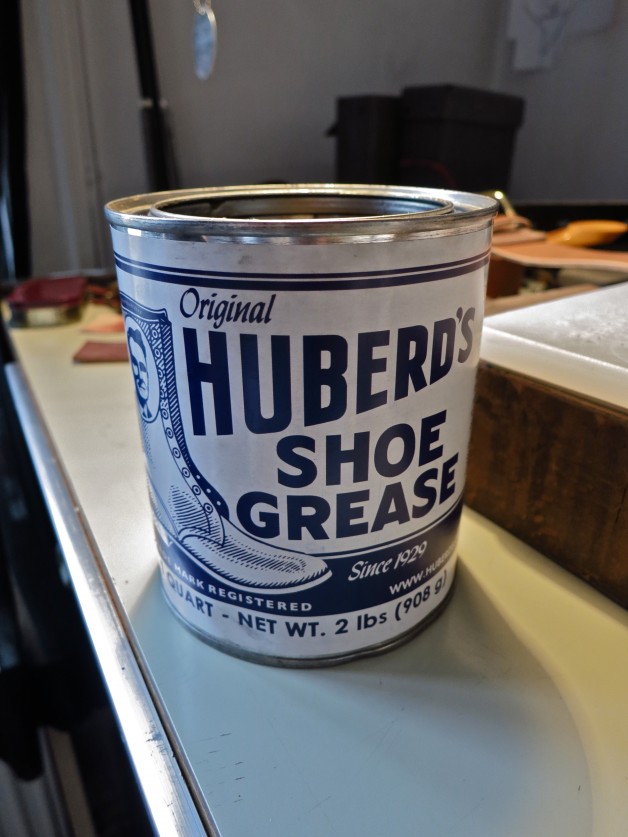 After Morten had given the belt the final touch I greased up the belt in Huberd's shoe grease to give the leather some protection. Afterwards I've burnished the edges and applied a great amount of Red Wing boot oil to prevent the leather from absorbing too much indigo from my dry jeans.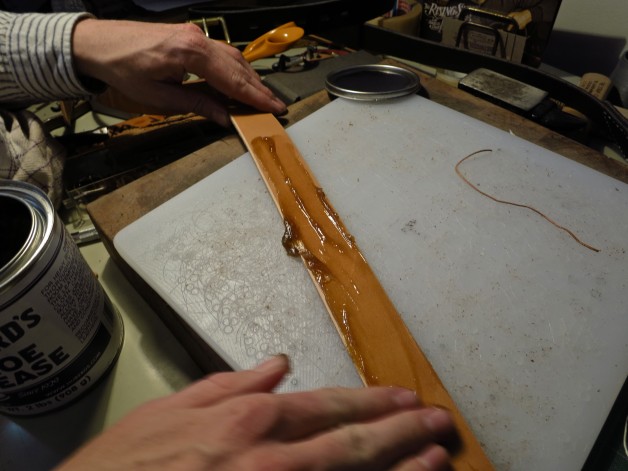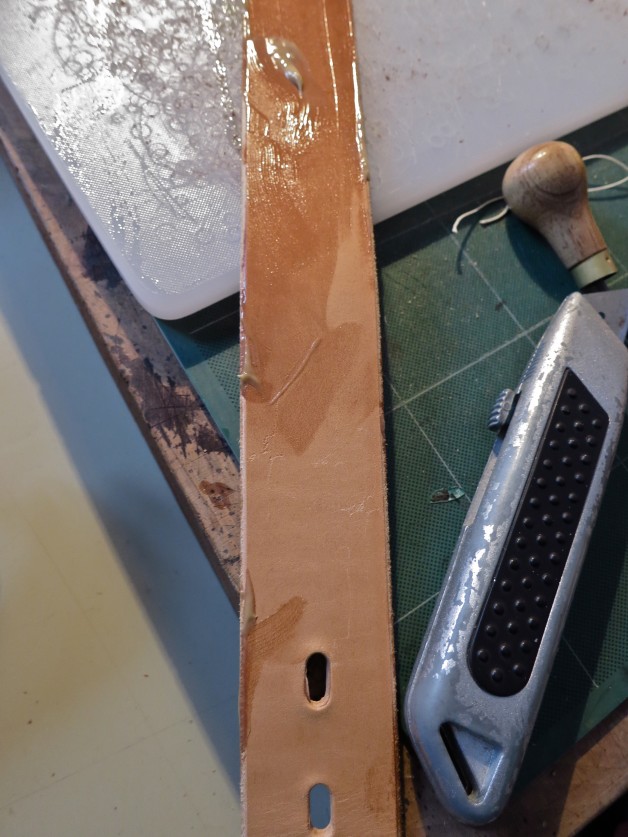 The tools I bought to burnish the edges.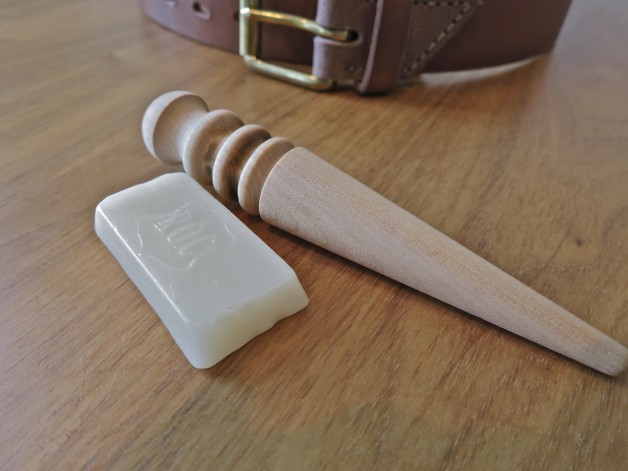 Before.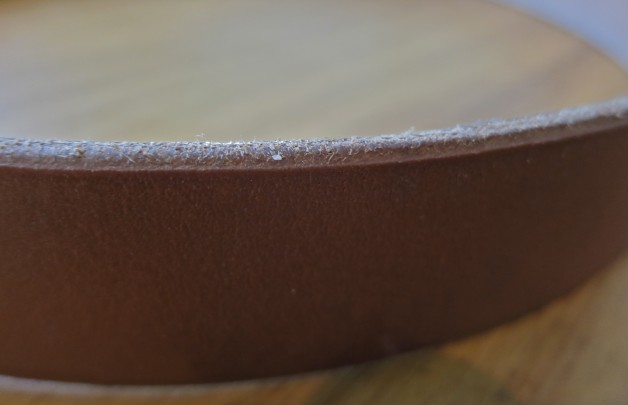 After.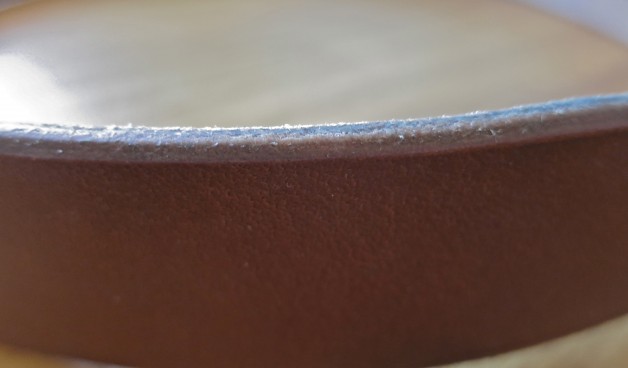 The final result, I couldn't be more excited about it.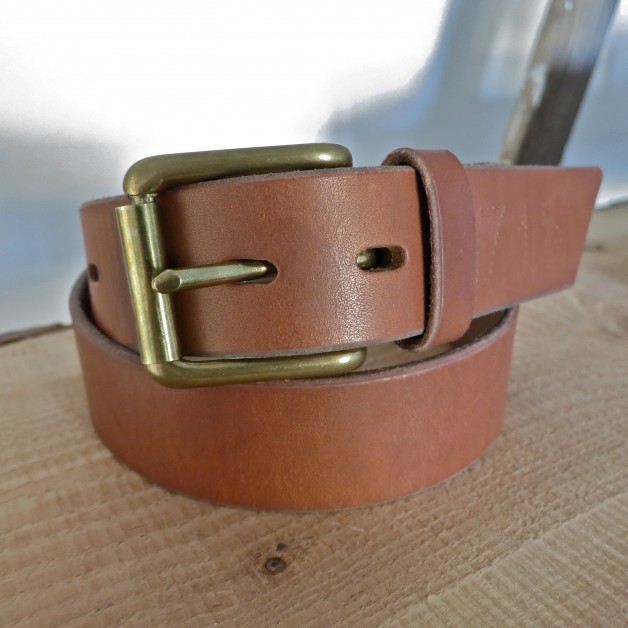 If you want Morten to make you a belt (or maybe a pair of suspenders) drop him an email at [email protected] or visit his website.