There are many different ways of managing a clothing business. One way would be that of shop owners hectically and often irresolutely following fads and the latest trends by flocking prominent fashion shows to buy a genderless portfolio of shooting star brands to sell to lemming-like consumers. Another way would be that of shop owners who follow their heart and focus solely on the brands and styles they like. Mikko Engström of Pancho and Lefty in Sweden belongs to that last group. We caught up with the owner of "the shop formerly known as Mr. Mudd and Mr. Gold" to learn more about his appreciation of Townes van Zandt, his encounter with Eric Clapton, and what sets Pancho and Lefty apart from the rest.
Mikko opened his own shop because he was missing something in the market. He wanted to introduce brands that where not available in Europe at the time. He has been working with clothes since he was 17 years old, and he spent 10 years in one of the SOLO stores in Stockholm. Pancho and Lefty opened in June 2013, but it's almost the same brand line-up as Mr. Mudd and Mr. Gold, which was opened in February 2010. The shop is located a 2-hour drive outside Stockholm in the small village Österåker.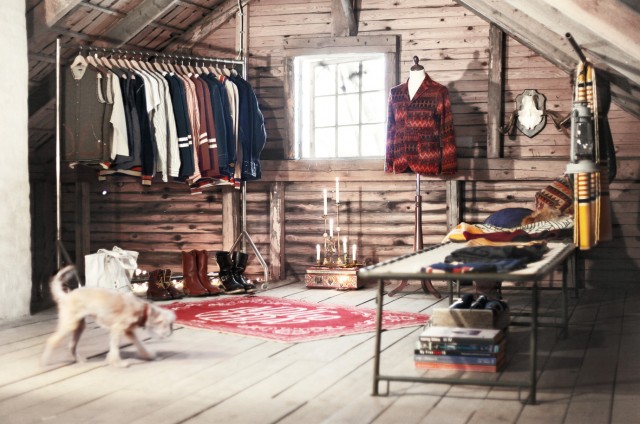 How would you describe the concept of Pancho and Lefty?
"We are a clothing, footwear, and design store with the goal to introduce, nurture and market new and exciting brands on the European market. Brands that have not before been readily available in these parts. Heritage brands with a long tradition of turning out quality products, catering to discerning customers."
"We look for our roots when the fad of what's new for news sake wears off. Handmade as opposed to made in a factory churning out thousands and thousands each day. Produced locally as opposed to outsourced. Products to be a part of your life for years to come as opposed to something with a shelf life of a season or two. Brands with history, that tell a story, brands that complement each other, but work well on their own. In short, brands with a past, a present and most definitely a future."
What happened with Mr. Mudd and Mr. Gold? As I've understood, Mats Andersson of Indigofera is a part in Pancho and Lefty?
"You are right. Mats is what you could call a silent partner. It's no secret that he's involved, he just doesn't scream it out to the world. Mr. Mudd and Mr. Gold is closed down. My former business partners decided to close down the shop due to the economic crisis. Mats and I had been talking about doing something fun together for a long time, so we started Pancho and Lefty."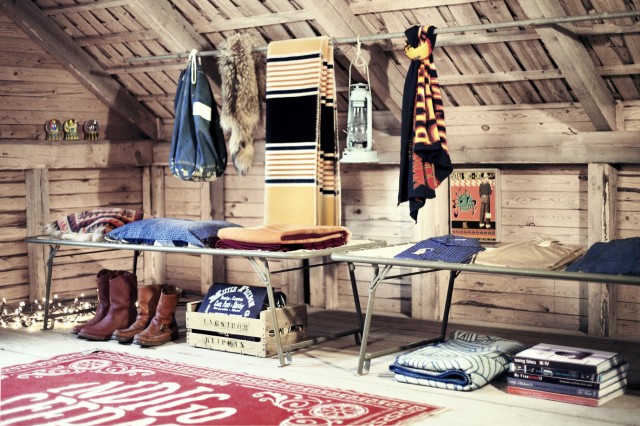 What is your most memorable moment in your career working with clothes?
"Well, maybe hanging out with Mr. Eric Clapton, discussing music while he was trying on vintage denim."
As a kid Mikko dreamt of being a musician, in fact, the dream never really got out of his head.
This is the second shop you've named after a Townes van Zandt song, you seam really inspired by him. What's the story?
"Townes came into my life in 1999. I have always listened to singer/songwriters, country, 60s-70s rock, folk, and so on, but I had missed out on Townes completely. When I first heard his High, Low and in Between record I was lost completely. Such an amazing songwriter, storyteller, and guitarist. Bob Dylan class really. Like Steve Earl said, "Townes van Zandt is the best songwriter in the whole world, and I'll stand on Bob Dylan's coffee table in my cowboy boots and say that." I'm a huge Dylan fan also, just so you know."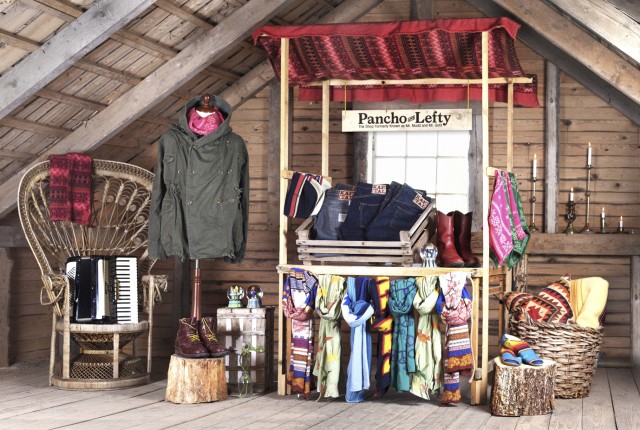 How do you break in your raw denim jeans?
"15-20 years ago, I just wore them right away. No rinse, no bath, no nothing. I would wear them at least 6-12 months before washing the first time. Nowadays I usually give my jeans a quick bath, like 30 minutes or so, hang dry them, and wear them when they are still damp until they dry completely."
Jeans are the only pants Mikko knows; he only wears jeans and he only ever has. As he says with a smile on his face, "what other pants are there?" Mikko likes to think of jeans as workwear. "You don't have to be careful with them. In fact, they get nicer the more you use them and if you are not careful. And that it is possible to get your own personal fade on them."
What do you recommend your customers to do regarding breaking in their dry denim jeans?
"My '30 minute bath/wear damp' style."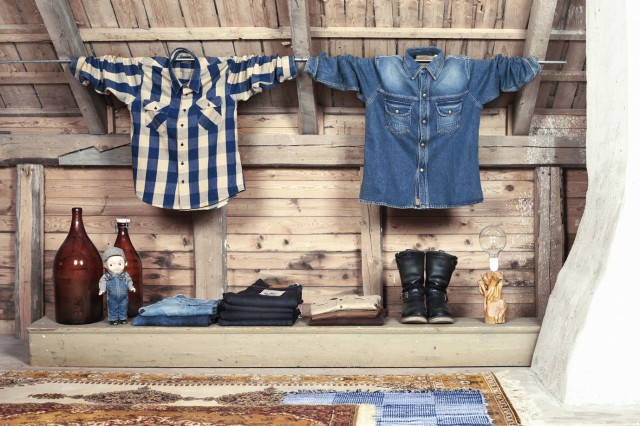 And the jeans you wear yourself?
"Regular fit. Always! I prefer brands like Warehouse, Kapital, Mister Freedom, Indigofera. Also, the Swedish brand Clash Jeans is an amazing fashion denim brand for all the rockstars and hippies out there."
Mikko doesn't collect jeans, he just wears them until they fall apart and starts with a new pair. He never has more than two pair of jeans in rotation at a time.
What does the future look like for Pancho and Lefty?
"In the words of Tom Petty, 'the future is wide open'."
Visit Pancho & Lefty online here.