Raw Denim Roundup: 6 'Grey' Selvedge Denims
As the cold weather of fall sets in, we find ourselves grabbing for a nice pair of denims to beat the chill.
This season, it may be good to stray away from the normal indigo denim and into another territory, grey denim. While there is nothing more beautiful than a pair of faded indigo denims, a pair of grey denim jeans can help break the monotony of it's indigo counterparts and add a new twist to an old favourite.
Below are six pairs of grey selvedge jeans which are sure to freshen up your denim rotation.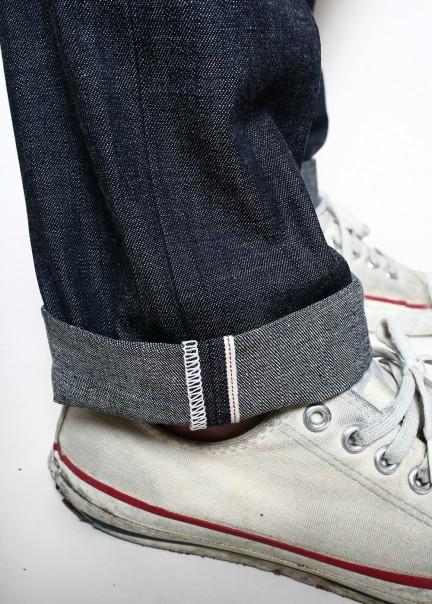 Rogue Territory
Rogue Territory is known for their variety of choices in fit and fabric. This includes a beautiful 10 oz. grey caste split selvedge denim offered in two fits; the RK Trouser, a chino styled slim straight fit, and the Stanton, a classic slim straight 5-pocket fit. While 10 oz. is a low weight, these will still be a great year round pair of denims, especially in warmer climates. The split selvedge is a relatively unseen detail that complements this trouser well. This pair is also on sale right now, so they might not last long.
Retail for $146 (on sale) at rogueterritory.com.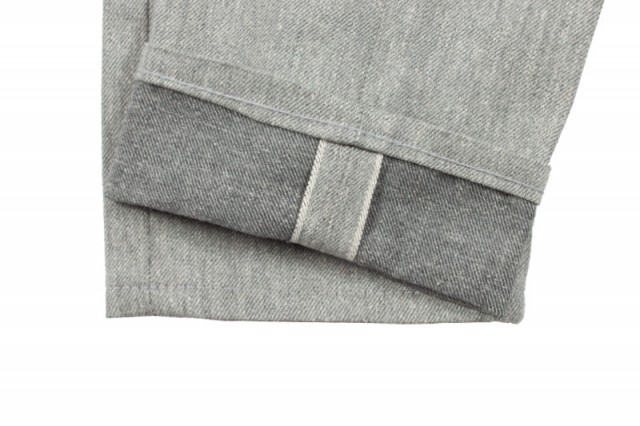 Naked And Famous
Brandon Svarc's denim line, Naked & Famous has done everything from scratch-n-sniff denim to 32 oz. super heavyweight denim, so it's no surprise that they also have created a few pairs of grey selvedge denims. The first pair is a 10 oz. lightweight selvedge offered in their "Regular Guy" fit, a standard relaxed straight fit. If 10 oz. is too light, they also have a 13 oz. version of the grey selvedge denim in their "Weird Guy" fit, a slim and tapered cut. Lastly, they offer something very innovative (and somewhat gimmicky), the Arctic Selvedge, which is made by using a heather grey warp yarn woven with a charcoal melange weft yarn. The resulting fabric is a 13 oz. denim that appears as if it is textured fleece material.
Retail ranging from $135 to $176 at tateandyoko.com.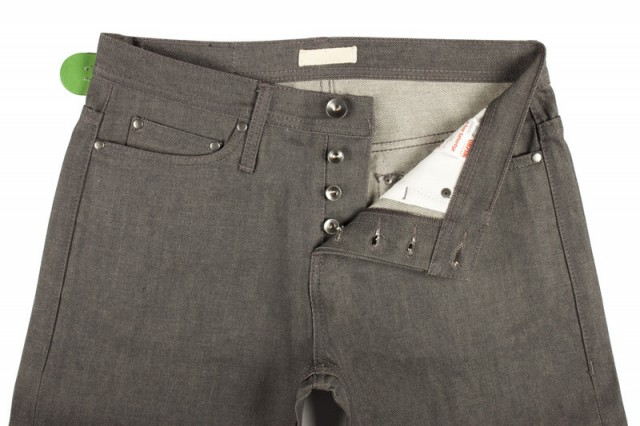 Unbranded
Another one of Brandon Svarc's creations, the Unbranded brand offers a high quality denim at a low price. A 13.5 oz. grey Japanese selvedge denim is offered in all three fits, the Skinny, Straight, and Taper. Being one of the most inexpensive pairs on the market, the Unbranded grey selvedge may be a good choice if you still aren't sure about non-indigo denim.
Retail for $82 at theunbrandedbrand.com.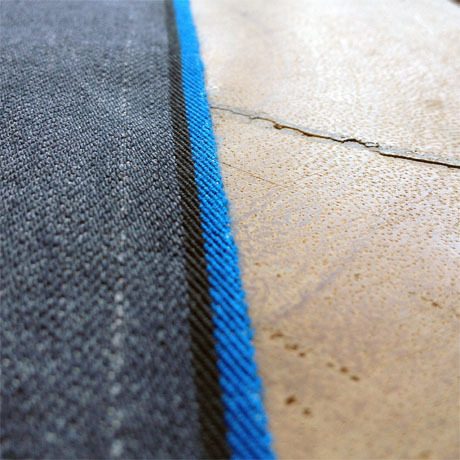 Gustin
Gustin is the product of Josh Gustin and Stephen Powell. They have cut out inventory and only make what they need to cut costs and offer a high quality product at an affordable price point. They are always offering different fabrics, some of which have been grey selvedge denim. At this point there is no grey selvedge being produced, however this is always changing so it is worth keeping an eye out.
Retail for ~ $80-99 at weargustin.com.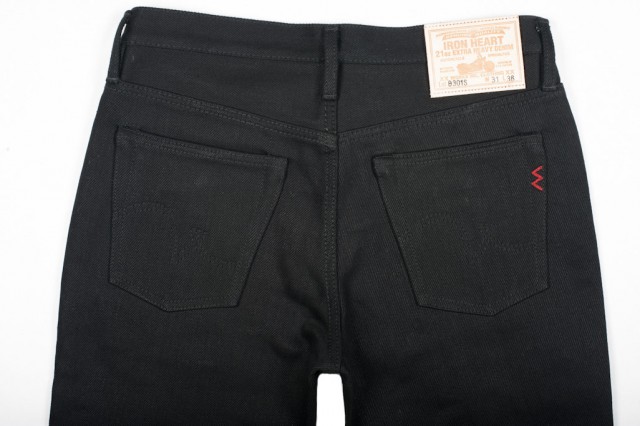 Iron Heart
Not exactly a straight grey denim, Iron Heart offers a black fade-to-grey denim. The 21 oz. Japanese denim starts out black and will fade to grey with wear. With Iron Heart's trusted quality and signature heavy weight, this pair is sure to last quite some time. The jeans do not have an outer seam selvedge, an interesting detail not featured on many jeans that use selvedge denim. Iron Heart's heavyweight denim will make a perfect cold climate denim that will wear down to a beautiful grey with time.
Retail for $400 at selfedge.com.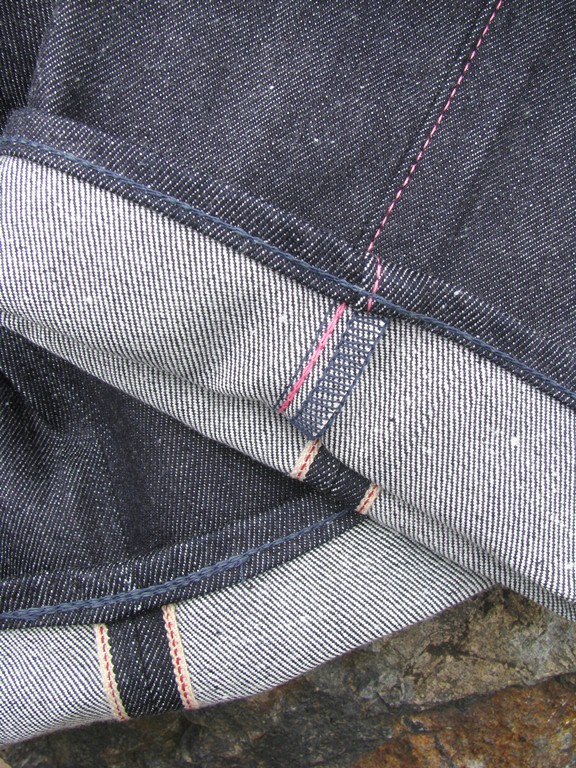 Momotaro X Blue Owl Workshop
Another pair that isn't exactly straight grey, but worth a look. Momotaro teamed up with Blue Owl Workshop out of Seattle to produce a very comfortable pair of jeans. The warp threads are 100% Zimbabwean cotton while the weft treads are 100% silk. Pure indigo dye is used to create dark indigo warp threads while the silk weft threads show through to bring a grey hue to the jeans. Weighing in at 13 oz., these midweights will grow increasingly more comfortable with every wear.
Retail for $325 at blueowl.us.