In spite of talent, abilities and great products, in the myriad of start up and one man brands shooting like weeds, few have yet managed to establish themselves in the denim business in the sense that Rising Sun & Co. has. What began as a hobby project out of the garage of Mike Hodis, the charismatic founder and owner of the Pasadena-company, is now a highly regarded purveyor of fine indigo and workwear inspired garments stocked by leading retailers worldwide. Sven Signe den Hartogh of The Stranded Sailors sat down with Mr. Hodis to talk about the history of his brand and his plans for the future.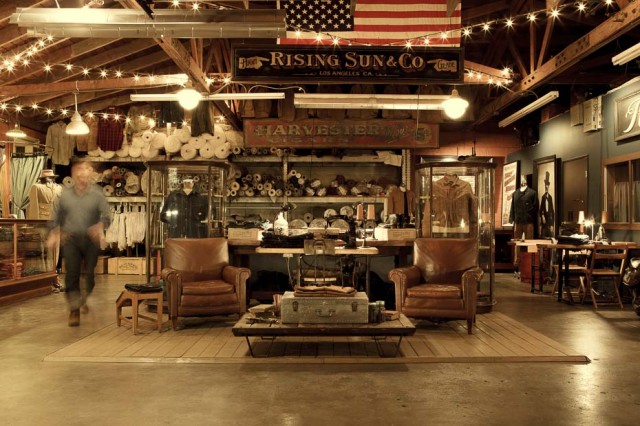 First of all, where does your love for denim come from?
"It started with my fascination of all things American when my family and I emigrated to the States in 1982. I knew that this was going to be my new home and had to quickly assimilate and learn as much as I could about the culture, history and language. Denim is an American phenomena, and it fascinated me that this blue fabric in its simplicity has touched so many lives through out the decades and it is also the most attainable status symbol that one can make their own in their own way."
Can you tell us a bit about the history of Rising Sun & Co.?
"It started with my fascination of things mechanical, especially old world industrial revolution machines. The sewing machine changed the way we live and the way we feel about ourselves by creating a faster production time and hence style as a sign of progression was born."
"The early Black Head sewing machine conger up emotions of an old world were values and honor were the foundation of a society, and these incredible machines are a living symbol of a bygone era and a reminder that we can still live by this conviction. I've collected these working relics for 15 years and about 8 years ago, I decided to throw caution to the wind and start to follow my instinct in a very humble way, out of my garage."
"It quickly became apparent that there were other individuals out there that related to my passion quest, and within a few years we saw definite signs of a possible future creating and producing small batch denim goods of the highest caliber."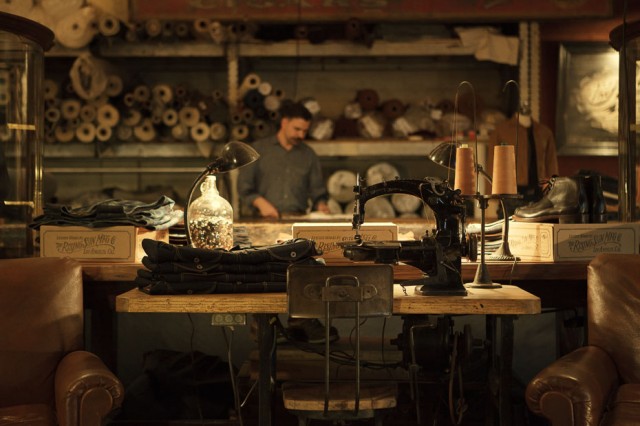 You've been quoted stating that "denim is a living and breathing organism."  How does this translate into what you do with Rising Sun & Co.?
"I whole heatedly believe in that quote, and it's also the main catalyst of my denim fixation. We find ourselves constantly educating customers about the special and unique qualities of indigo. We take pride in being able to give proper guidance of denim care. It gives me great satisfaction to play a role in creating a more educated and aware customer by taking the time to explain things like our philosophy and why we care so much, in turn they respond with such infectious enthusiasm and awe, making it all worth while."
You seem to offer a wide range of fits, where do you find your inspiration?
"Our fit range is quite diverse, but it does not stray from the familiar. It has to have roots in the old in order for it to be new. We create a timeless product, and I'm proud to be able to offer styles that are progressive but still reflect the company's ideals, Quality Craftsmanship."
Is there something we can expect from Rising Sun the coming years?
"Rising Sun is in its infancy, and the best is yet to come. From a wider fabric range to a more robust product offering, we aim to create garments that like minded individuals can relate and buy into with confidence. One are we are seriously studying is the whole idea of "brick and mortar" shops. We plan on opening more shops in key cities around the world, who knows, maybe one in your town."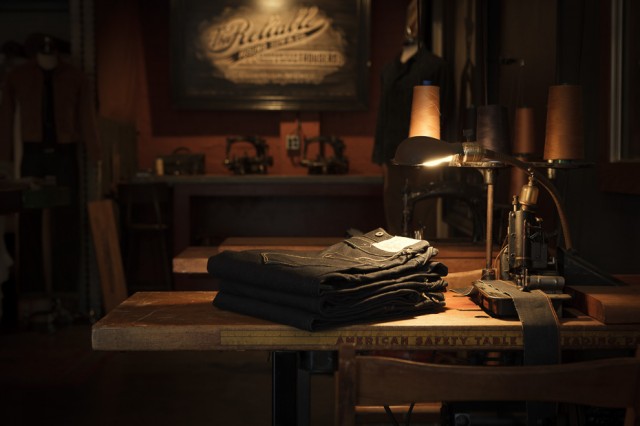 Learn more about Rising Sun & Co. on their website and remember to follow the brand on Facebook for regular updates.
Photo accreditation: Natalie Young.