There is certainly a rising popularity of "Old, New Stock". These pieces are vintage but not second hand, they were never sold off in the first place and have been languishing in a dry cellar or in a warehouse somewhere for decades. The old adage of "they sure don't make them like they used to" is very fitting to these products. One reason of their popularity lies in the aesthetic they provide, but there is also something a little less tangible. A feeling that this item will last. People respond to that.
But what of the items that were not so lucky in their storage or items that may have seen a considerable amount to use and are in need of a little TLC? In a lot of cases, most of the material is perfectly serviceable. This is where ROOKTOWN Revived comes in; you have a backpack from the 40s in need of some repair. It becomes a tote bag and a slim rucksack. Old leather goods become blanket leaches and woggles. All things you can be sure your children will be wearing out, not you. So, maybe they do make them like they used to, with what they used to make them.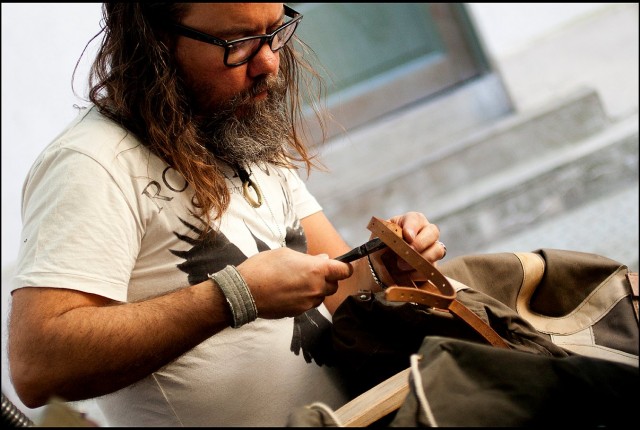 We caught up with Micke (above) and Fredrik, the guys behind the brand, to find out exactly where this passion came from.
You clearly have a passion for products with a history, how did it all begin?
"Micke's long experience within the denim business mixed with our shared passion for riding motorcycles and the lack of cool bags for motorcycles led to making something of our own. When people around us saw the prototype bags for motorcycles they urged us to make other bags and so we did. Soon enough we had some models and they started to sell immediately."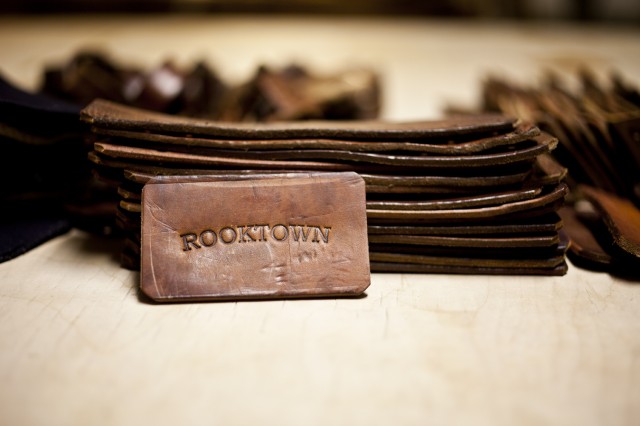 What is your background?
"Micke has been working with denim and design for almost his entire life and his special trademark is screen-printing. Fredrik has been riding motorcycles since childhood, and he has been working with renewable energy and wind power."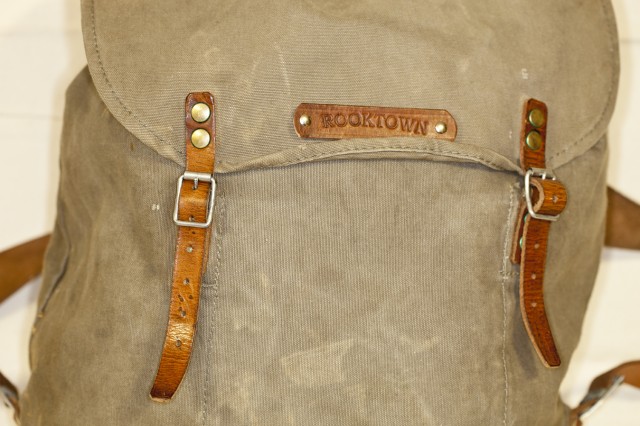 What is the concept behind ROOKTOWN?
"It is actually 'ROOKTOWN Revived' and it is what it is called; we rescue old products when they somewhat reach their end station and revive the materials and make new products. As an example, from old Swedish military backpacks from the 30s and 40s we hand make tote bags and slim backpacks. All ROOKTOWN Revived products are made in the same way."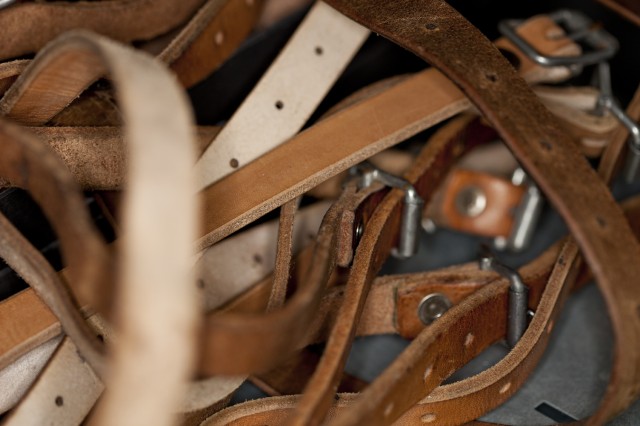 What was your motivation to launch the brand?
"To give quality products that may not be sought after anymore a new life and let our children try to wear them down. We also found ourselves annoyed about how things work today. Short product lifecycles are kicking out real heavy stuff – in society, in the world, in our local shops, you name it. We see ourselves attracted to something larger than the bags themselves, we like the idea of our materials and products having had a life before us and most likely they will also live after us."
Do you remember the first item you came across that had the qualities you hope to instil in the Rooktown products?
"A few years ago we came across a Swiss made bread bag from the 50's with extraordinary leather craftsmanship done by a real Swiss saddler."
ROOKTOWN Revived's mantra for quality production include:
All parts of the product must be of equally good quality
Really low or no impact on the environment
Workers manufacturing the goods must do so under decent conditions and should be proud of the their craftsmanship and appreciate what they are doing.
Where does the initial inspiration for your goods come from?
We couldn't find what we wanted and simply had to do it ourselves, and the frustrations on corporate exploitation in places where people have few rights, and other things that we see as uncivilized manners.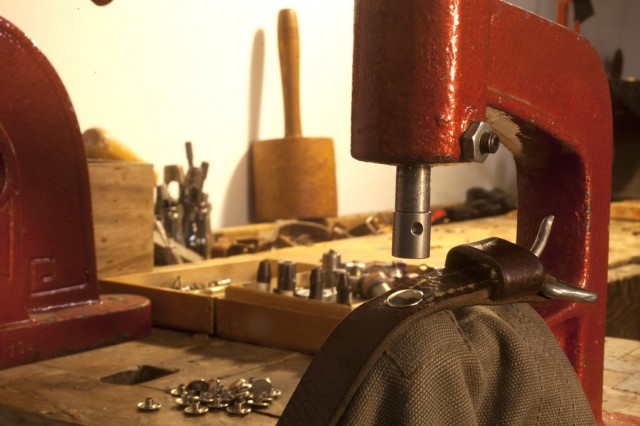 Nowadays do you see a marked difference in what people are looking for in terms of quality, where and how things are manufactured and the integrity of a product?
"Absolutely! There is a growing crowd of people with high awareness wanting products were they can see why, how, where and how the products are made."
What's your favourite brand and why is that?
"There is a lot of good brands out there now, but if we have to point one out we would say Indigofera as they develop fabrics themselves with the best mills in Japan that gives uniqueness to the product. Today when most jeans brands buy from the same big suppliers it is refreshing that someone is willing to go the extra mile. Besides the prima quality the clothes fits really good with an old-school look with a contemporary fit. We need to mention Eat Dust as well as they also push the boundaries and put a lot of playfulness into the clothes of biker and denim culture."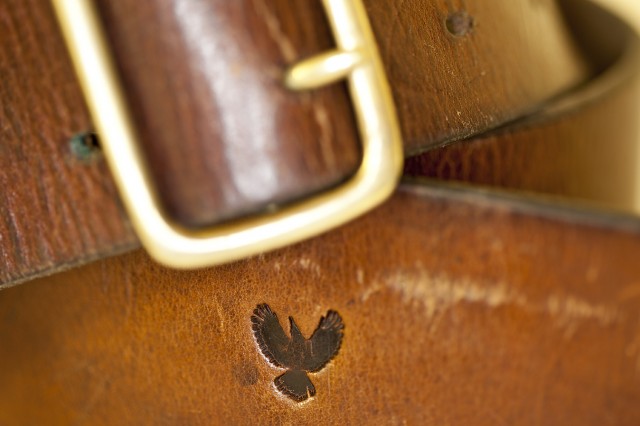 Where will ROOKTOWN Revived be five years from now?
"We will have a major production in Malmö with highly skilled coworkers producing outstanding bags and accessories for a 'glocal' market."
You can see more great products from ROOKTOWN Revived on their Facebook page here.