Tellason drops the best "how to break in your jeans" guide since the classic Levi's cartoon strip!
Getting your new jeans can be a complicated affair. Getting the right size, fit, the weight of denim and so on, its a pain in the ass that can leave your ass hanging out if you make the wrong choice.
So you'd think when you've actually got your new jeans the hard part is over, right? Wrong! Do you soak or don't you? If you soak do you wear them out wet? There are about 20 answers for each of these questions and some are more right than others. Luckily, the U.S. based brand, Tellason has us covered with this short clip.
We've met Todd before
To help tell their tale, they turn to bike builder and photographer Todd Blubaugh. You might know Todd from an earlier video from Tellason. They guys visit Todd at his studio and talk bikes, his love for the open road and the pursuit of intuition.
They even named a jean after him
Pete and Tony, the founders of Tellason have been friends with Todd for many years. He lives an extraordinary life and has a clear vision about the gear that helps him on his journey and so it was only natural to ask him to create his perfect jeans. From top to bottom. Todd went for Tellasons heaviest denim and chose a mid-rise, slim straight fit. The rest he entrusted to Telason who provide the best in construction, details and hardware.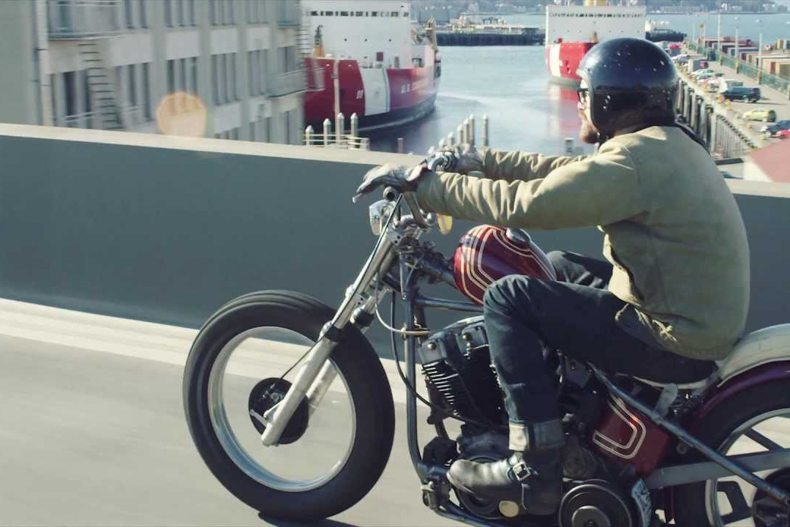 The steps seem easy, right!
https://www.instagram.com/p/BpiI2KYAdfI/?utm_source=ig_web_button_share_sheet
Step 1
Todd says: Coffee.
Rope Dye says: Could not agree more!
Step 2
Todd says: Find the cut. He prefers his 16.5oz Blubaugh cut from Tellason
Rope Dye Says: Todd looks to his body type and lifestyle to inform his choice of jeans. He's athletic, rides bikes and wears cowboy boots. Mid rise, slim straight works perfect and the 16.5oz denim will be hardwearing enough to take the abuse a biker puts their jeans through.
Step 3.
Todd says: Put the jeans on and take a shower. Washing all your bits with soap and water.
Rope Dye says: We agree! Get those jeans wet. Guess a bit of soap won't do them any harm.
Step 4.
Todd Says: Air Dry and enjoy the ride.
Rope Dye says: YES! But only if you can do it on the back of a Pan Head, shirtless in the desert sun. Otherwise, hang them up in a well-ventilated area and go put some other pants on.
If you are digging the Tellasons and want to try Todd's methods out for yourself, head over here to pick up a pair. You can also check out much more of Todd's photography and bike builds over on his Instagram. and is great little shot was done by Nicola Collie, check out her work here.
Cover image from Todd Blubaugh.