3sixteen DSPTCHes another great collab!
3sixteen are at it again. Another amazing collab celebrating their 15 years, this time with their longtime friend Rich Liu from DSPTCH
Fifteen years is a long time, especially in the clothing business. In the decade and a half that 3sixteen have been going, they have made many friends along the way. One of whom is Rich Liu from the bag brand, DSPTCH.
Rich first met Andrew and Johan when he was doing the buying for a store carrying 3sixteen. He later helped them out on their website and when it came time to start his own thing, the 3sixteen guys were happy to help out a brand that shares their values.
Shared vision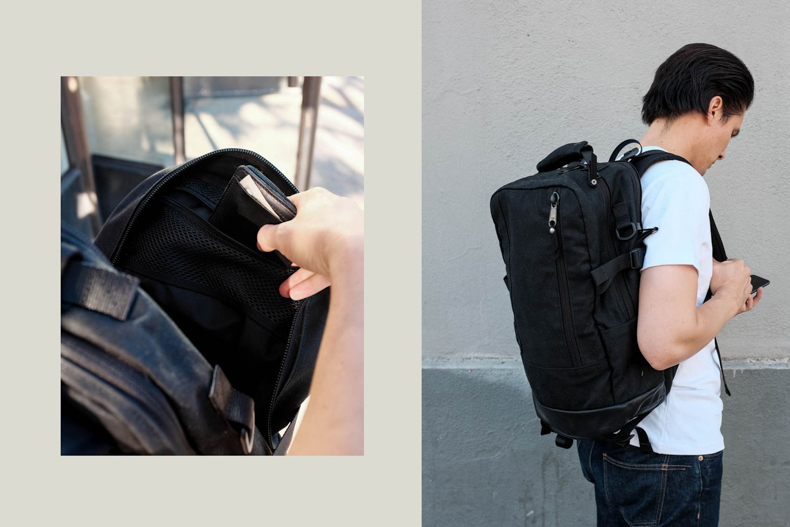 Since then the two brands come together yearly to work on a collaboration project. With the same commitment to local manufacturing, lasting materials, and enduring design work the result of the collaborations are always spectacular and perfectly in keeping with the values of both brands.
15 years demands something special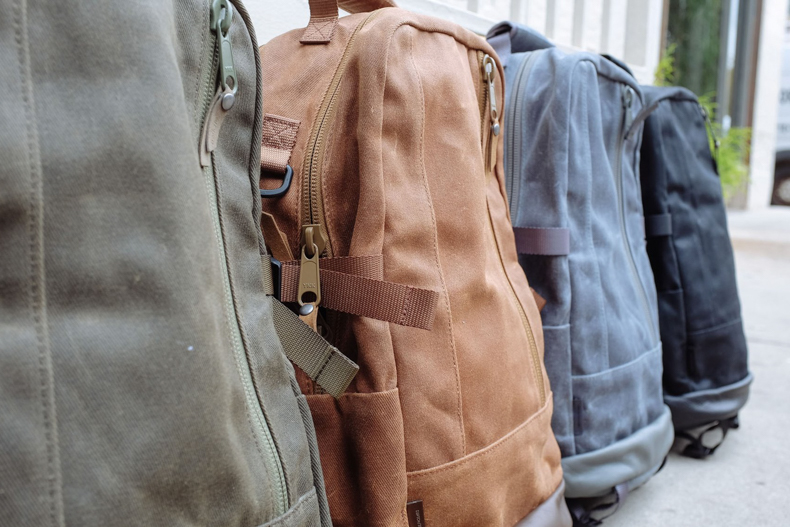 The 15-year anniversary definitely demanded something special. They took the tried and tested the idea of combining waxed canvas and leather to make premium daypacks and expanded on this by introducing a variety of new colourways. They have upgraded the 10oz fabrics found in the previous iterations to a monster 18oz's and have matched the leathers, zippers and zipper pulls to the colour of the canvas.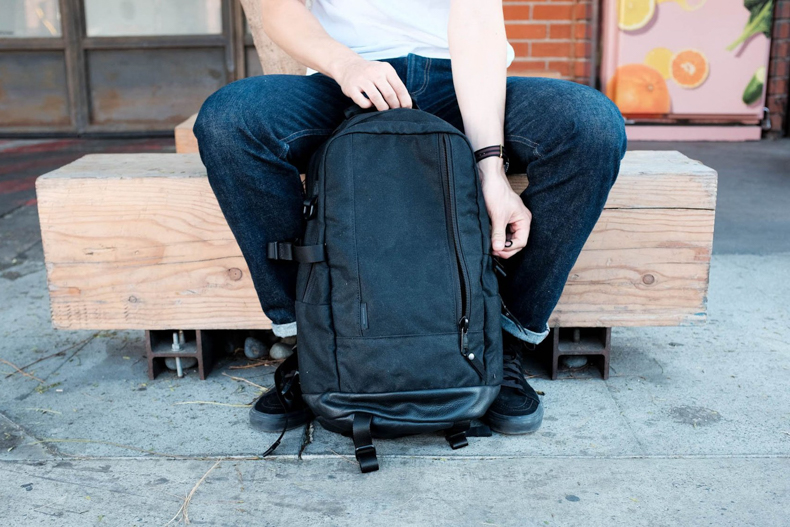 That's not all, folks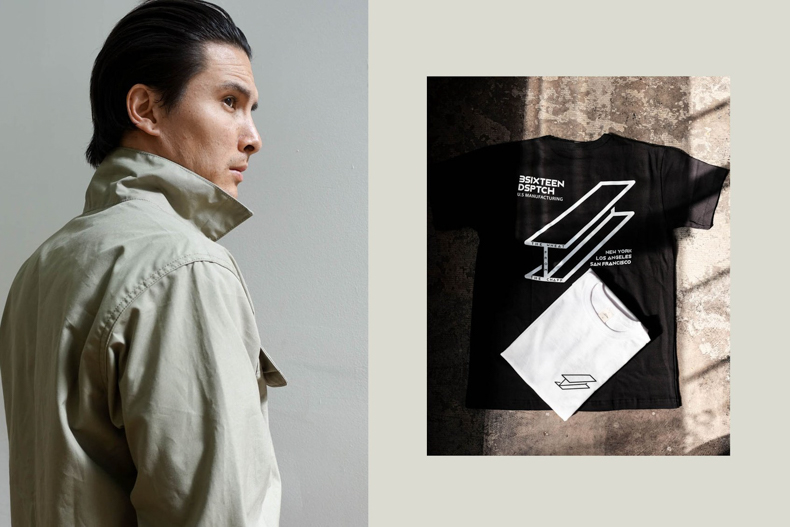 Along with the bags, they created a graphic T-shirt and a very special version of their BDU jacket.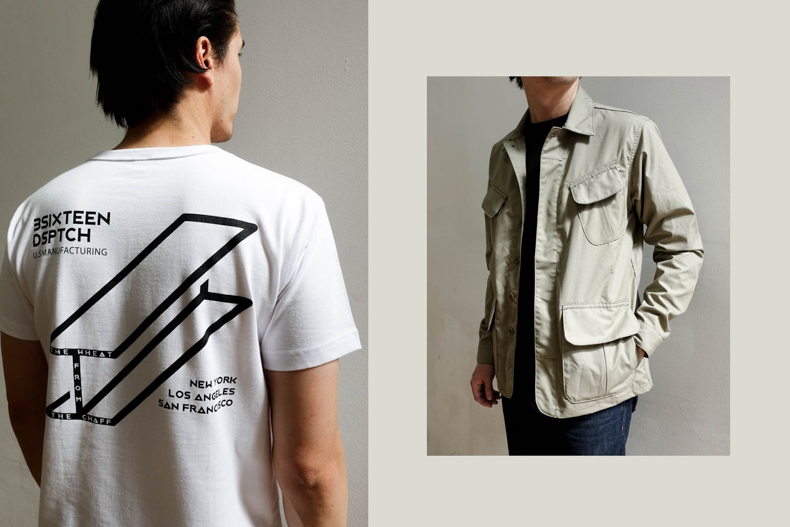 The DSPTCH x 3sixteen BDU Jacket comes in an olive green Ventile fabric. Ventile is the original "technical fabric". If first saw use in World War 2 by the RAF and Sir Edmund Hillary was happy to use it when traipsing up Everest. Needless to say, it is a high performing fabric with incredible breathability and water repelling properties. What is truly amazing is that it is completely uncoated. The water repellency comes from the tight weave and the natural properties of the yarns, which swell when introduced to water.
The collaboration pieces are available through the 3sixteen LA flagship store as well as the DSPTCH store in San Francisco, New York and Tokyo. As always, the collection is available at 3sixteen.com and DSPTCH.com.